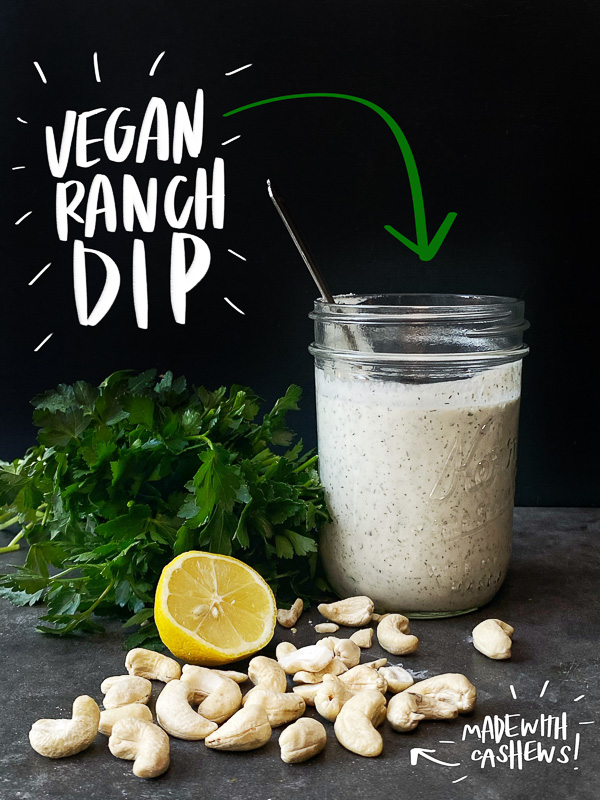 It's already been established that I do not like mayonnaise. You too? Awesome. It also means that I don't usually like creamy salad dressings or dips because they are usually mayo-based. But this Vegan Ranch Dip isn't! It's made with cashews. Cashews are super creamy if you blend them!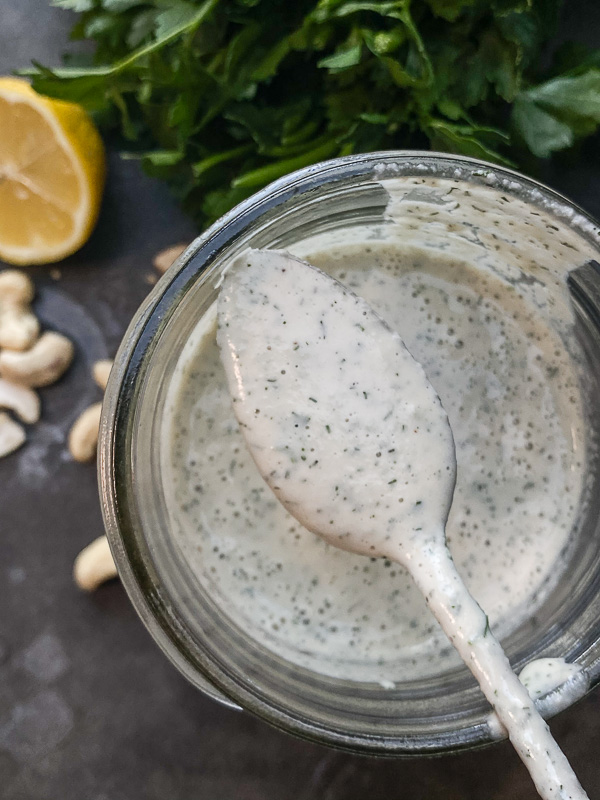 It's another thing that made its way into my #shutterbeanmealprep!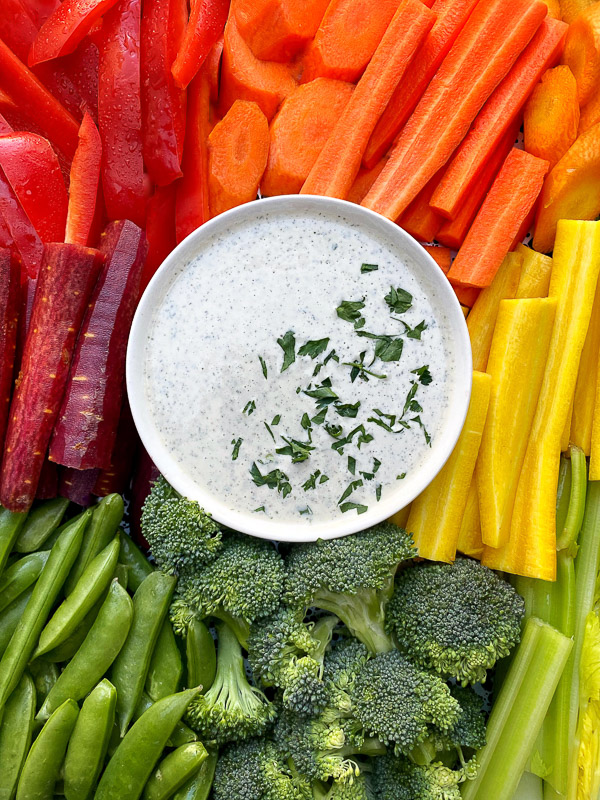 It's creamy & tangy and a really good substitute for ranch! I added dill because I can't get enough of it lately. I'd like to put some on a baked potato, dip potato chips in it, or toss it in cooked potatoes and turn it into a potato salad. Let the fun begin! Welcome to the rotation, Vegan Ranch Dip. You'll fit nicely in my lineup since I'm always trying to get my family to eat as many vegetables as possible.
Ingredients are gathered.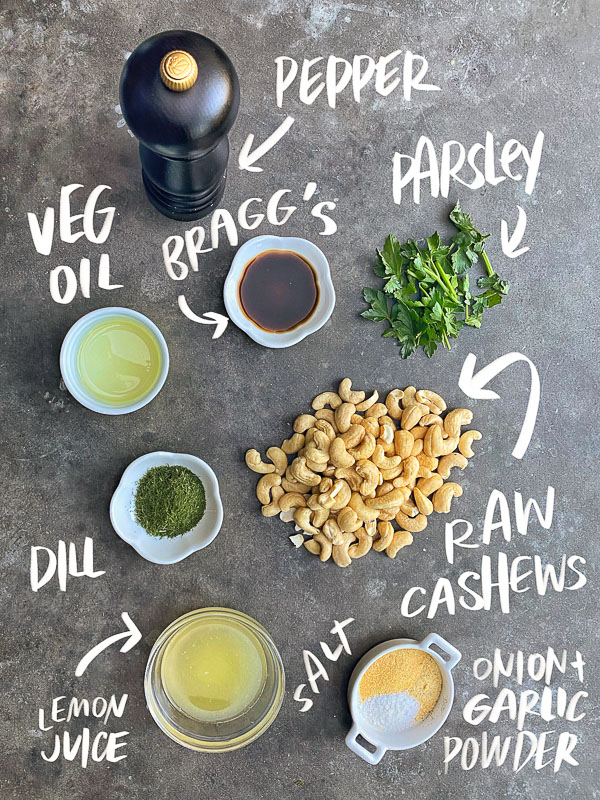 Cashews are soaked in hot water. It will make them blend easily!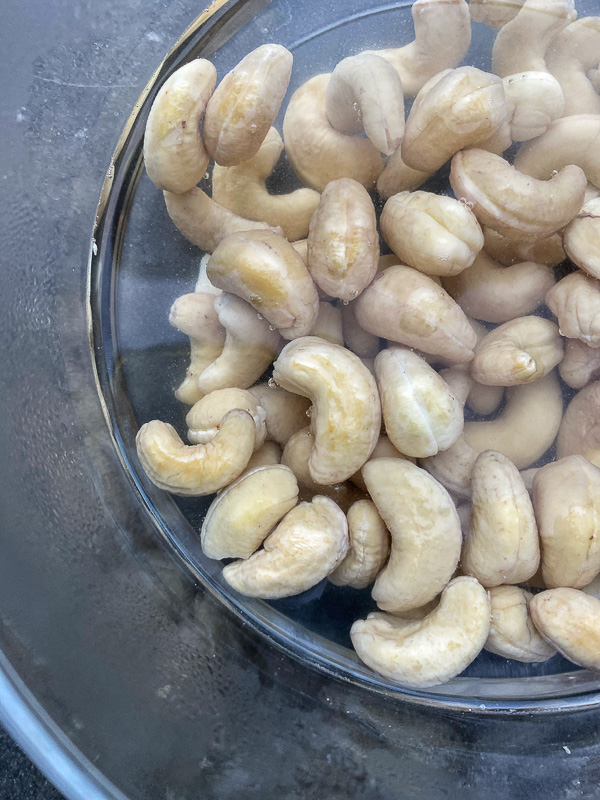 Garlic powder, onion powder, salt & pepper go in with water, lemon juice and Bragg's.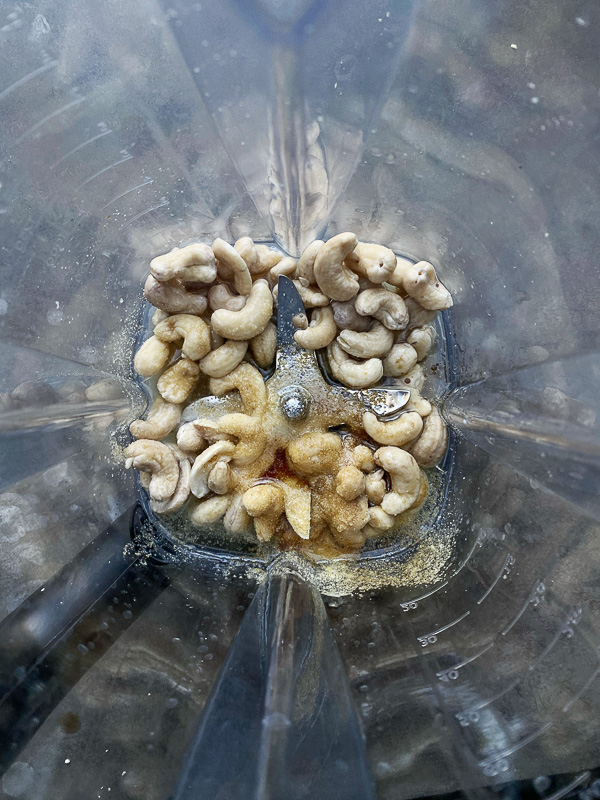 We blend! Then we wait until the last minute to put in our herbs.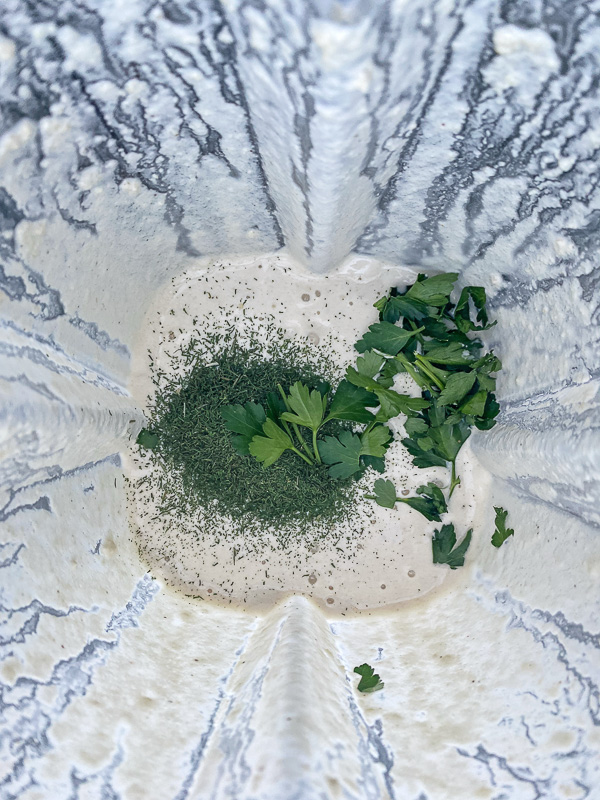 That way you can see them! If you blend them too much your ranch turns into a creamy green dip.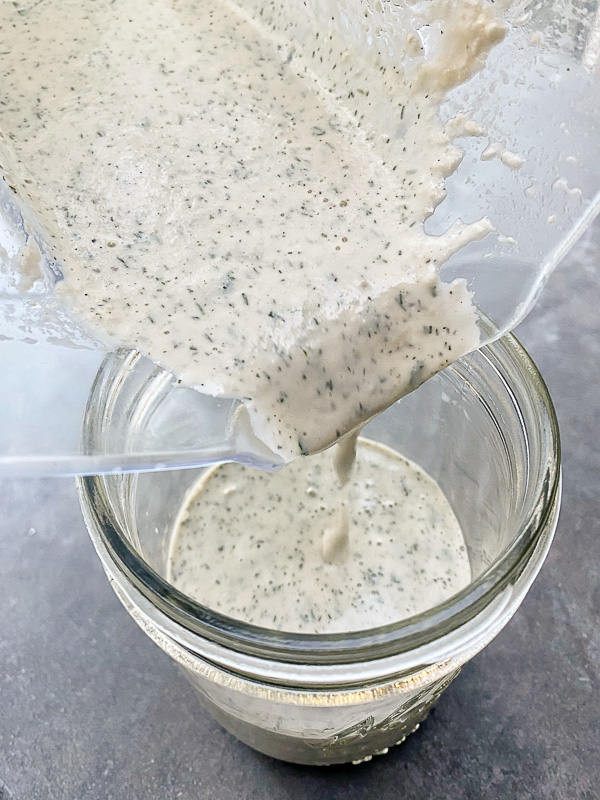 Hello, new favorite!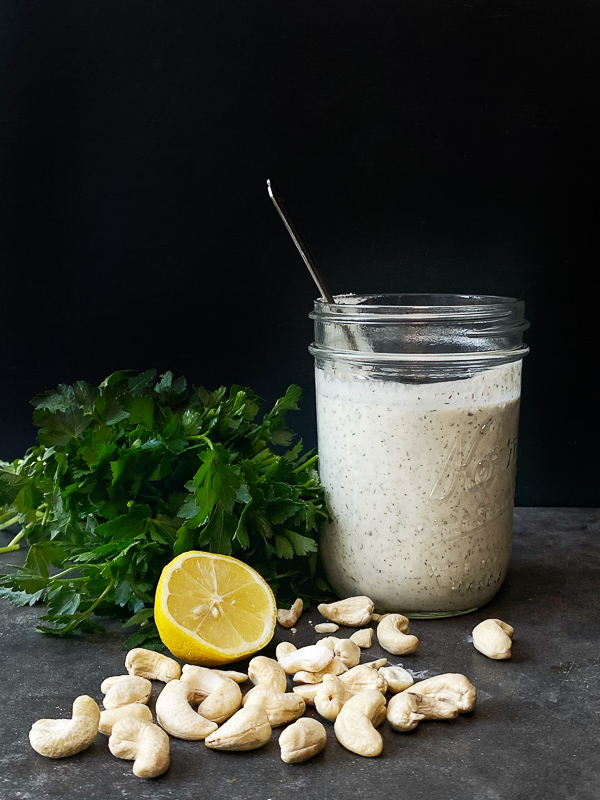 I can't wait…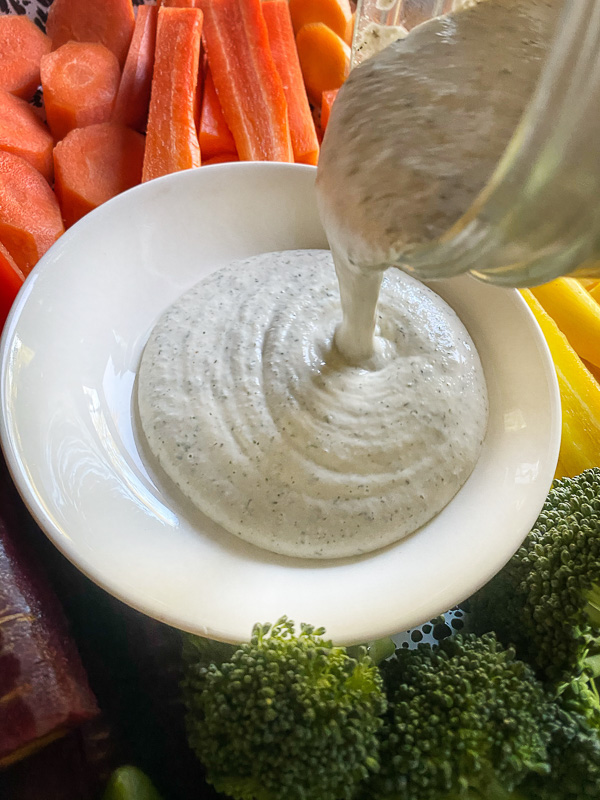 To have a party…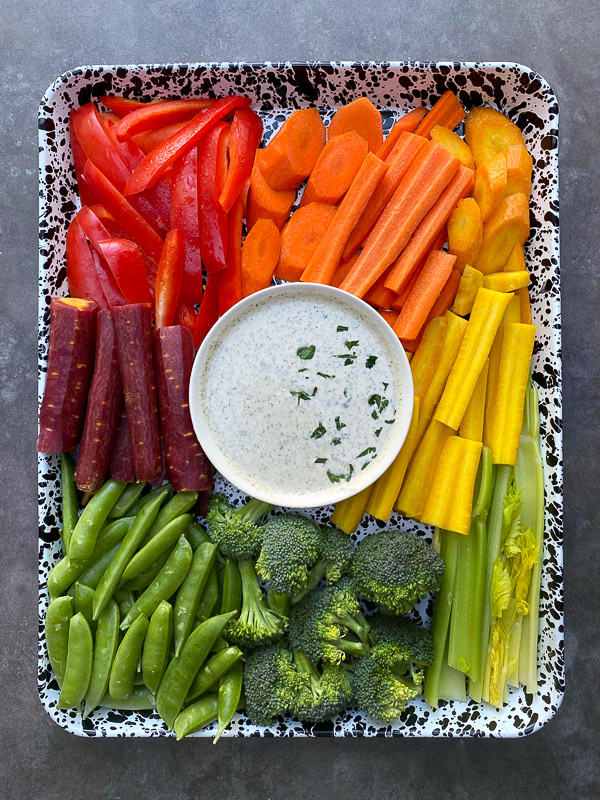 So I can put this new dip out!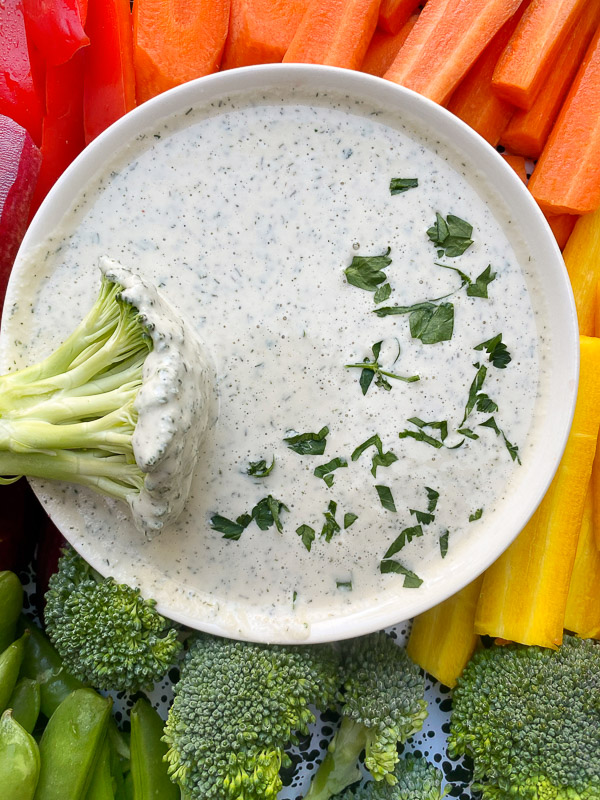 It's so good to be able to have ranch again!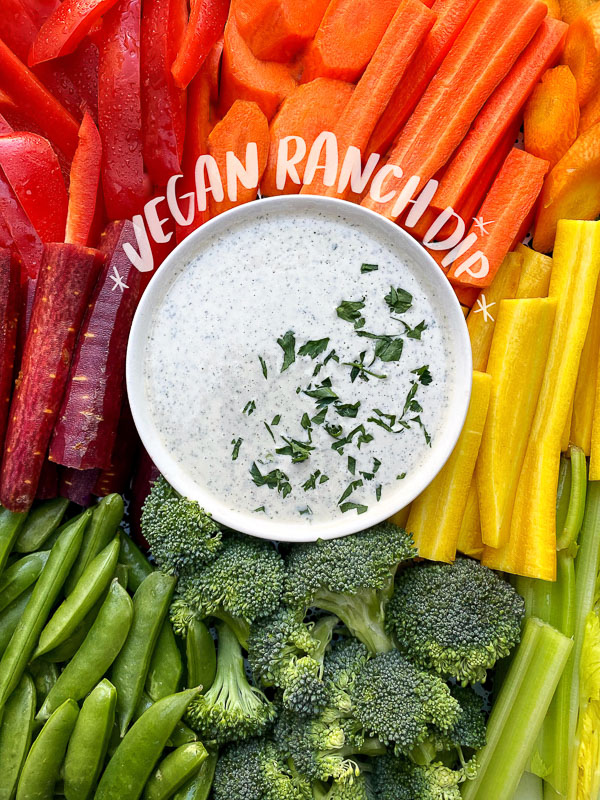 If you want to turn it into a salad dressing, add a little more water to the mixture when blending.
Vegan Ranch Dip

makes about 1 1/2 cups

3/4 cup raw cashews
1 teaspoon garlic powder
1 teaspoon onion powder
2 tablespoons vegetable oil
1 1/2 teaspoons Bragg's Liquid Aminos
2 tablespoons fresh lemon juice
1/2 teaspoon kosher salt
1/2 teaspoon ground black pepper
1 1/2 teaspoons dried dill
a few sprigs of fresh parsley

Soak cashews in hot water for 10 minutes. Drain and place cashews in a blender with 3/4 cup water with all of the ingredients except for the dill and parsley. Blend until the mixture is smooth. Add dill and fresh parsley and blend for just a few seconds to incorporate (blending too much will make the mixture green). Season to taste. Store in a jar and keep refrigerated for up to a week.