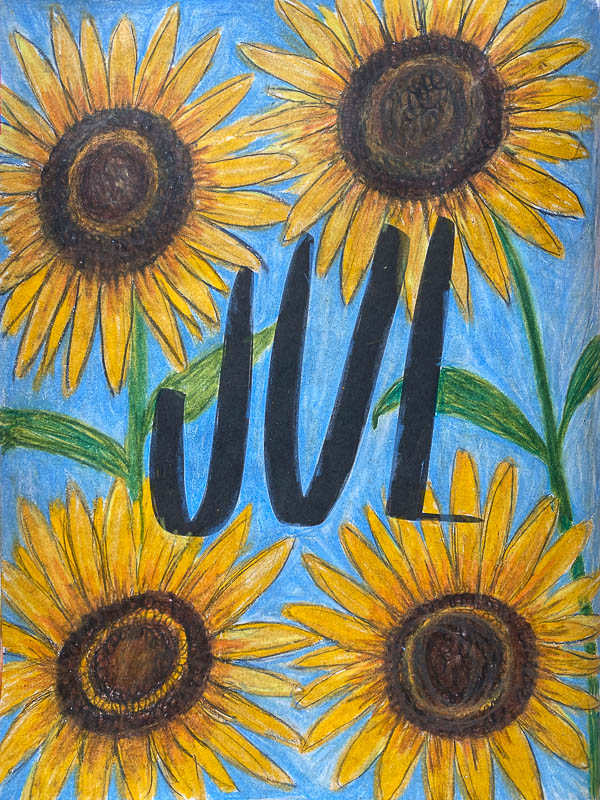 Currently July 2022
I can't believe Cooper's summer vacation is almost over! The Benjamins did some traveling this month. We drove down to Huntington Beach for a week-long baseball tournament and then flew up to Idaho at the end of the month to see our nephew get married and hang out with family. It was nice to get away! One of the best things about visiting my in-laws is that we get to hang out by their pool and I am never asked to cook so I get a break from cooking and cleaning- A TRUE VACATION indeed.
This month I drew sunflowers in my Currently Workbook! I colored them in with my favorite Prismacolor pencils.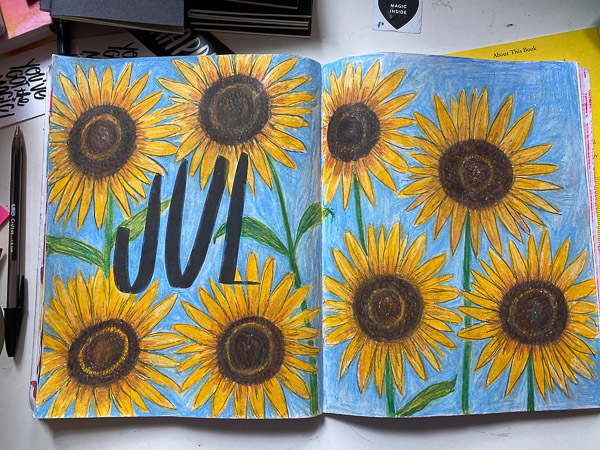 Good things that happened this month: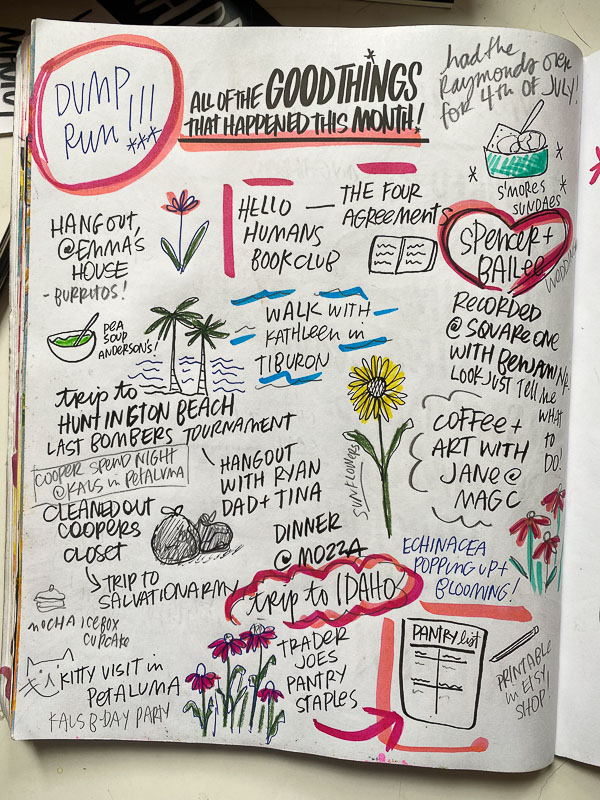 A little more about July!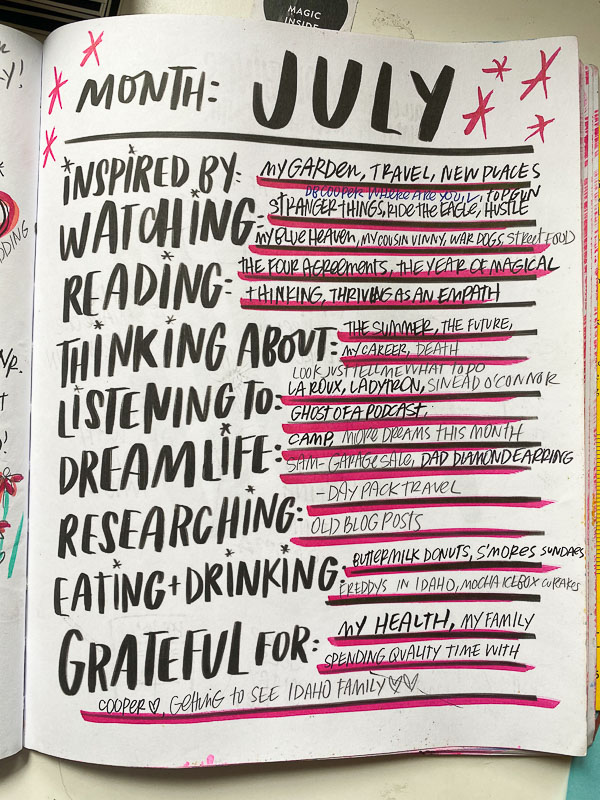 BLAST FROM THE PAST: