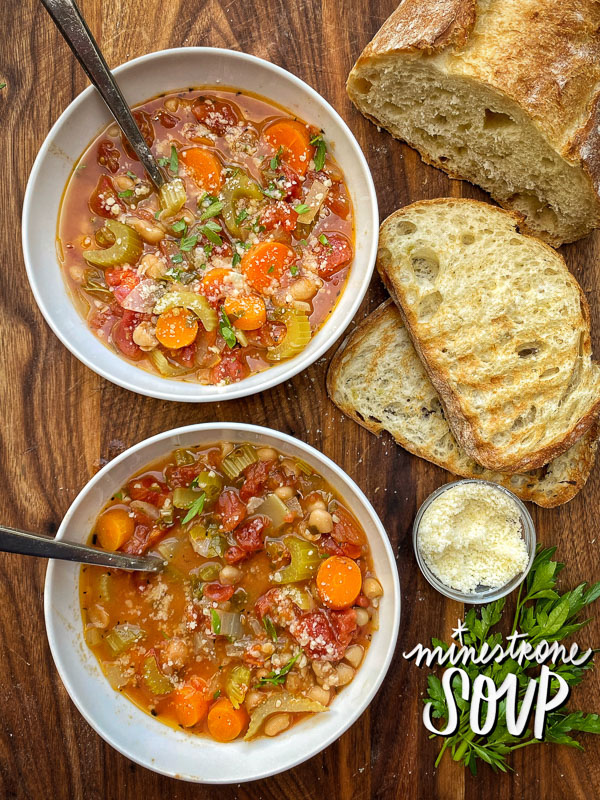 When I worked in an office, I brought a lot of Minestrone Soup to work. I made it so much that I got sick of it and then reserved my minestrone soup consuming to restaurants. All this to say, I haven't had minestrone soup in a long time and I am now making it at home again. YAY.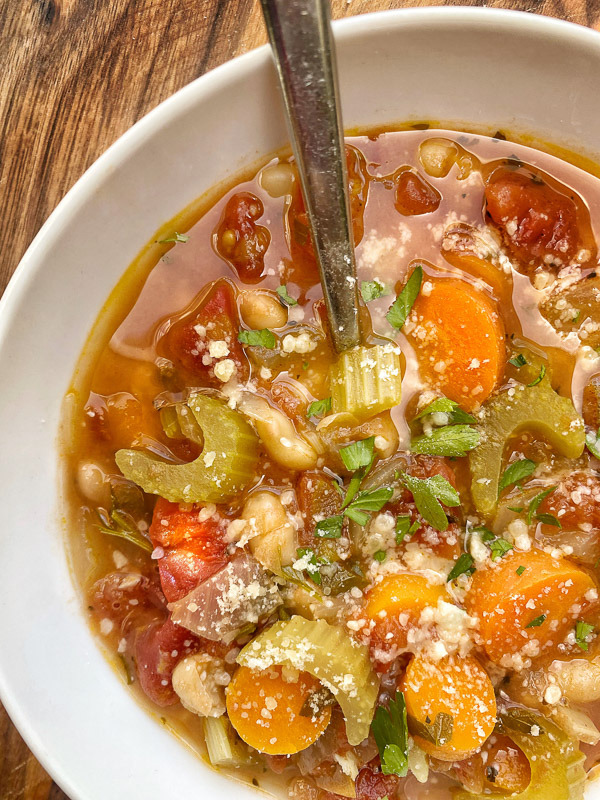 I also gave myself a goal to make a soup on my Spring Bucket List so here it is!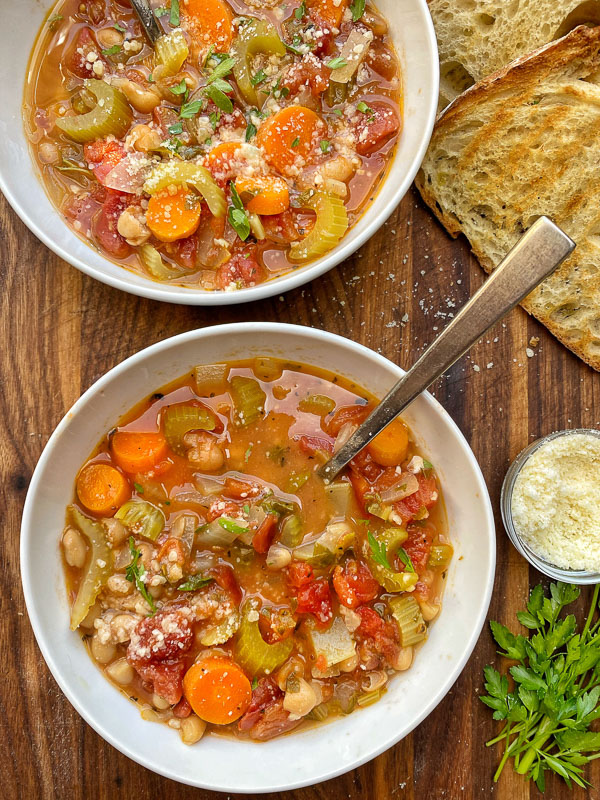 It's a good soup if you have carrots and celery in your fridge that need a purpose. It's also great when it's a chilly Spring day and you need to warm up! LOOK AT ALL OF THOSE VEGETABLES!