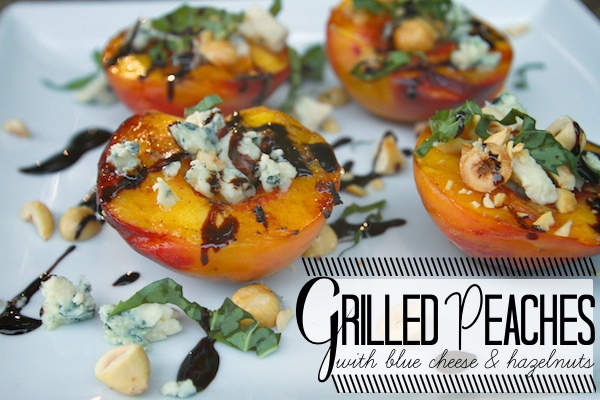 Are we all going a bit nuts over peaches right now? Yes. But that's OK.
We have limited time to enjoy them! Get them while the getting is good, I say!
Peaches for breakfast. Peaches for dessert. Peaches in frozen form. Peaches in drinks. What's next?
Peaches for dinner! Turns out they're excellent in the savory realm.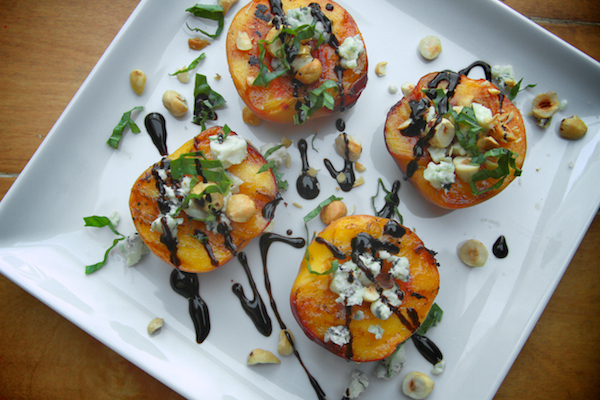 Have you had them grilled? They're what dreams are made of cuz they're exxxxxxtra sweet.
Throw on a little blue cheese, toasty hazelnuts, add balsamic glaze & a sprinkle of basil and dinner is served.
And we're off!
Before you do anything, roast some hazelnuts. 350F about 8 mins. Put in a dish towel fresh out of the oven.
Cover them and then rub the skins off through the towel. Boom.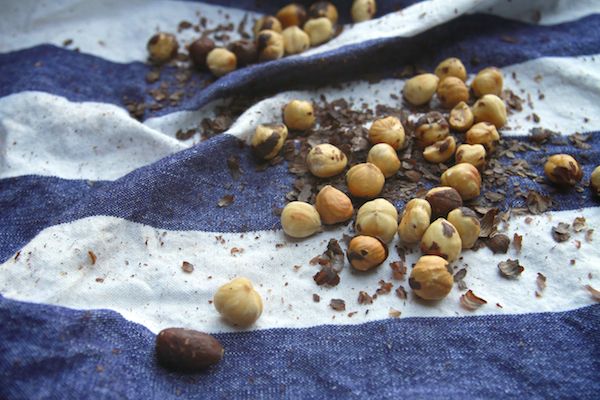 OK! Now that that's out of the way. Ingredient gathering. It doesn't take much.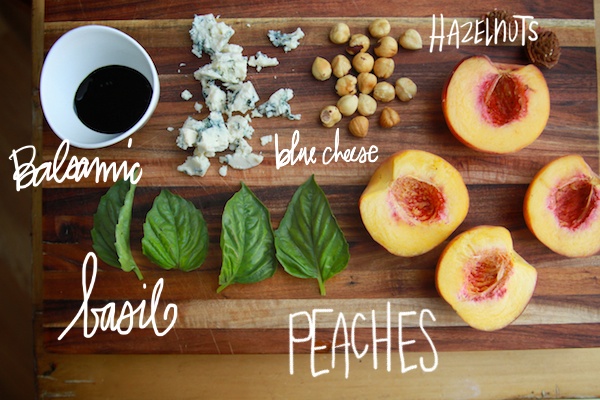 Peaches sliced in half and drizzled with olive oil.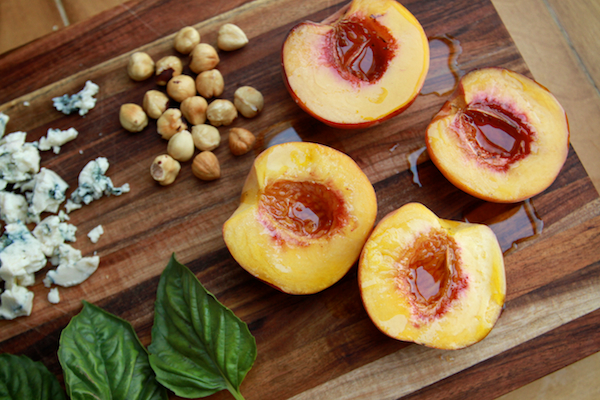 GRILL them.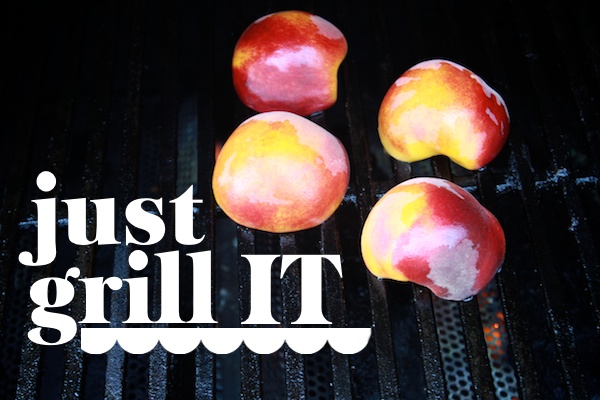 Take them off the grill and top them with all the stuff!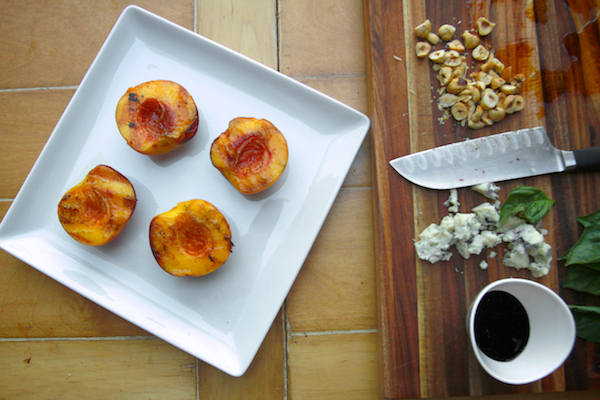 Drizzle with balsamic glaze. I got mine from Trader Joe's but you can easily make your own.
Just put balsamic vinegar in a pan over medium heat & reduce REDUCE REDUCE!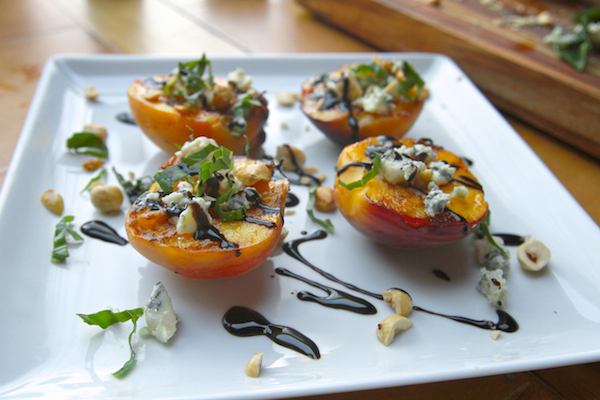 Grilled Peaches w/ Blue Cheese & Hazelnuts

serves 2

recipe adapted from Bi-Rite Market's Eat Good Food

2 medium peaches, halved
1 tablespoon extra virgin olive oil
1/4 cup crumbled blue cheese
1/4 cup toasted hazelnuts, chopped
4 basil leaves, finely chopped
2-3 tablespoons balsamic glaze/reduction

Drizzle both sides of cut peaches with olive oil. Place on a hot grill cut side down and grill both sides, about 4 minutes total. Sprinkle blue cheese, basil & toasted hazelnuts on top and finish by drizzling the balsamic glaze on top of each peach half. Serve immediately.