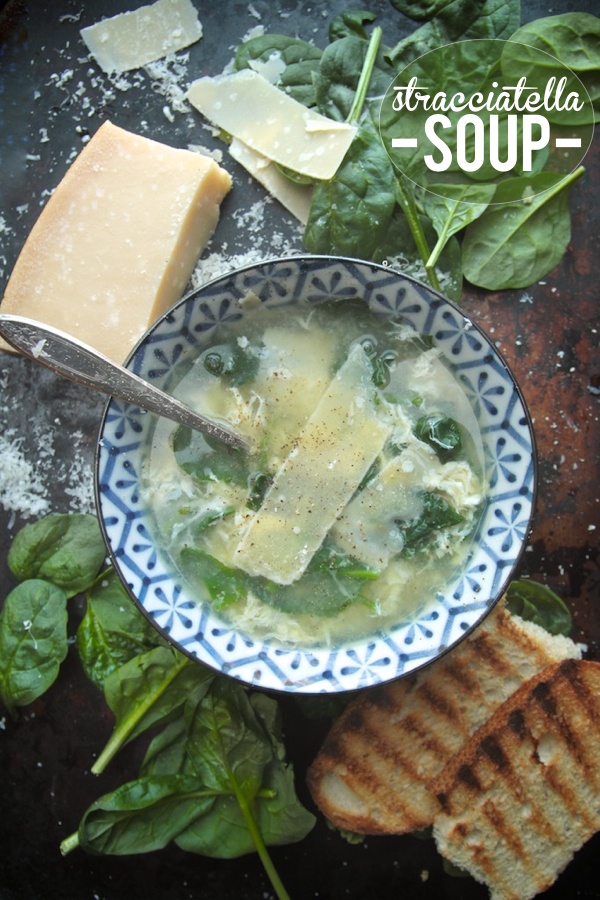 With the colder weather coming up, my brain is craving childhood comfort foods like whoa- hence the Pizza Bagels and now this soup. Before I left for college many many MANY years ago, my grandmother taught me how to make her Stracciatella Soup.  It was always something she made me when I was over at her house and HUNGRY (which was all the time). She'd give me extra cheese because she is my grandma and that's what grandmothers do.  I ended up eating this soup a lot in college because it rained so much in Oregon and it was CHEEEEEAAAAP. Also it's ridiculously easy. So, basically this soup wins.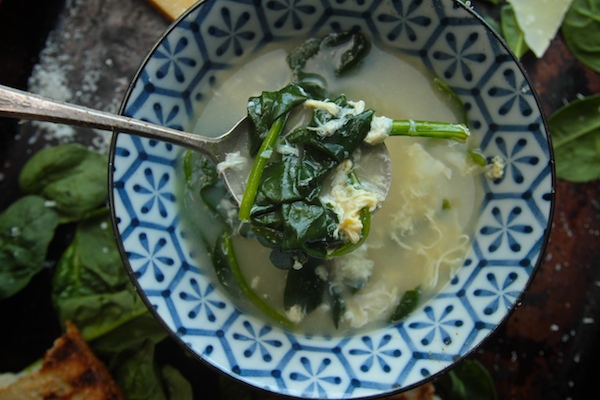 Four simple ingredients— chicken broth, spinach, eggs and Parmesan combine forces and turn into this amazing soup. It's ALLLL about the Parmesan if you ask me. The more, the merrier.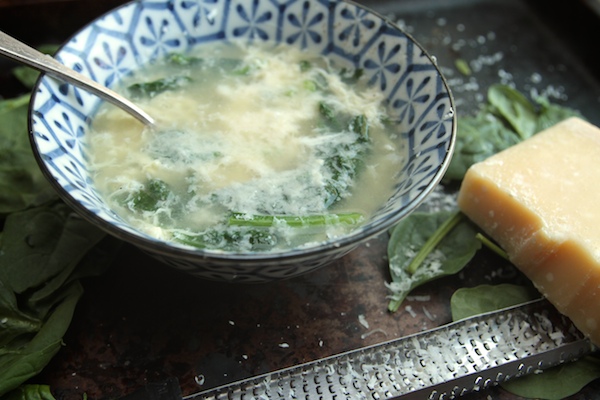 Thanks for the life skills and the extra cheese (always), Grandma!
And we're off!
Look at how few ingredients there are. Cool, right?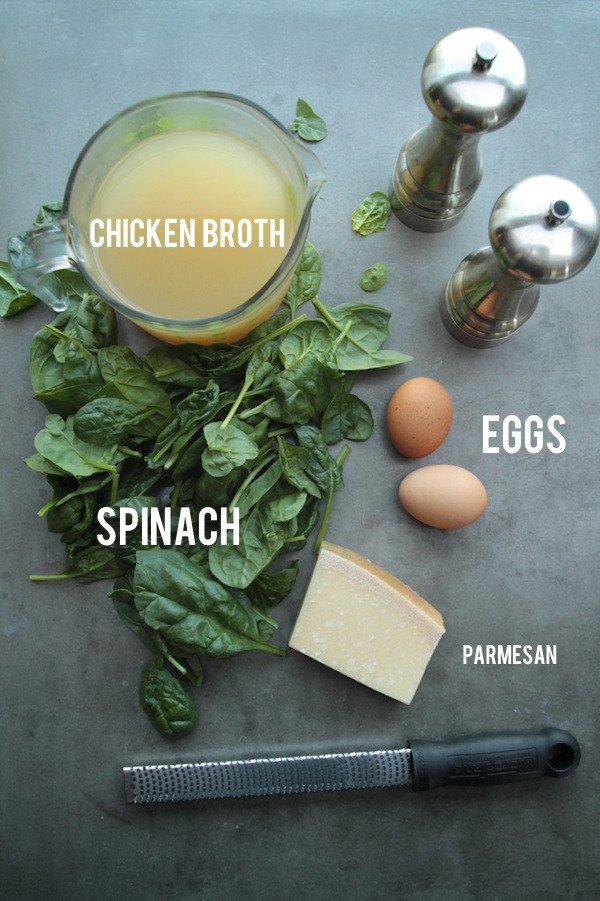 Get the broth boiling.
Side note: I can't type the words chicken broth without accidentally typing brother instead of broth.
Brains & fingers don't sync sometimes.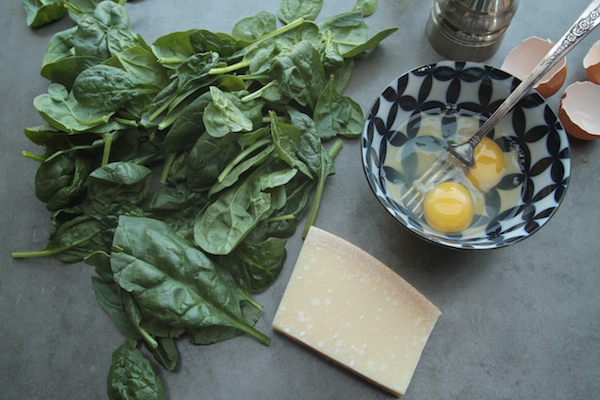 Whip up the eggs. We're going to stir them into the broth (er).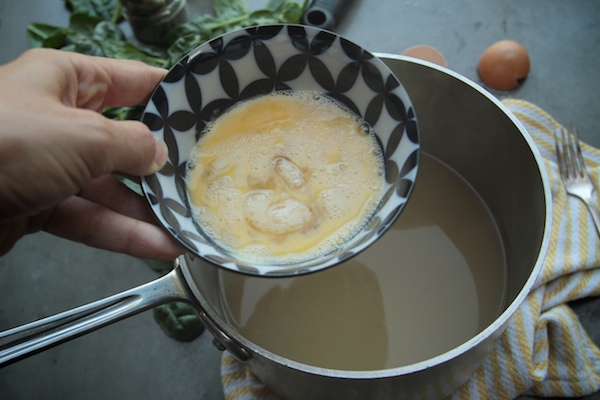 It gets weird. But just go with it! You don't really taste the egg, it's more of a texture thing.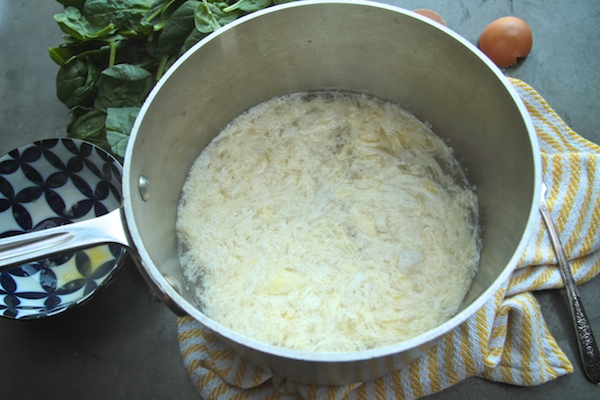 Toss the spinach in. We cook for another 2-3 minutes.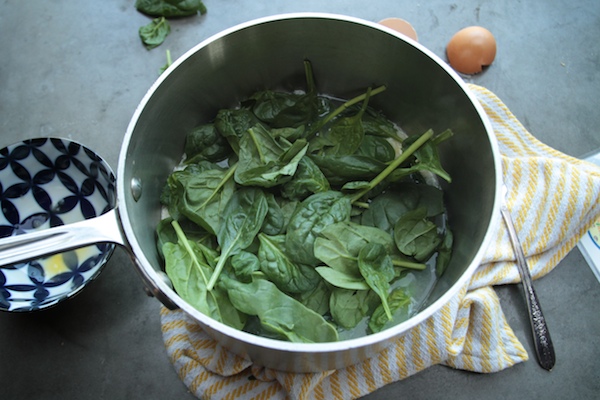 Boom.
I like mine heavy on the spinach.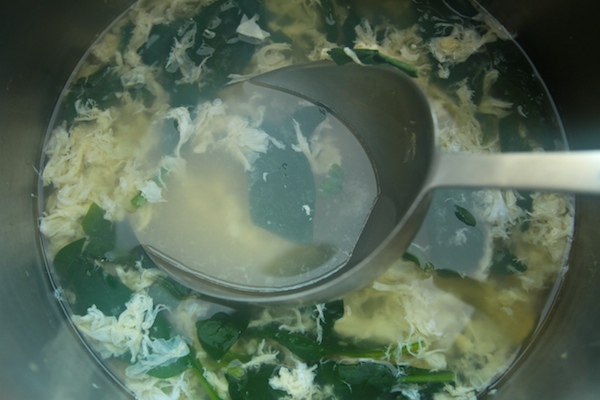 And HEAVY on the cheese.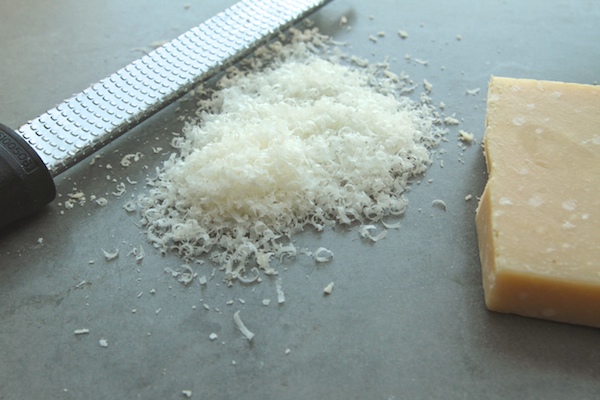 I like a dose of grated Parmesan with a few thin slices thrown in. It gets melty and it's glorious.
And then you dunk a piece of toasted bread in and the rest is history.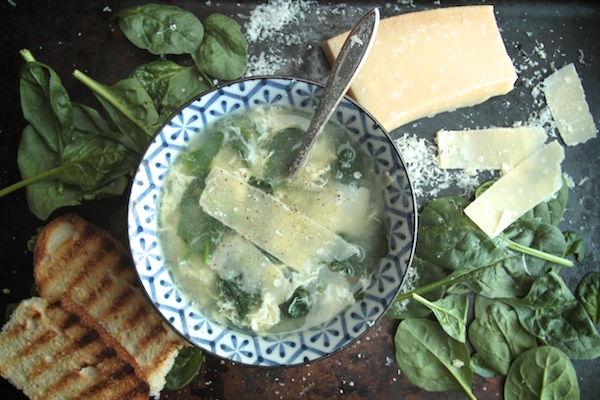 COMFORT for real.
Stracciatella Soup

serves 3-4

6 cups chicken broth
2 large eggs
5-6 cups fresh spinach
1/3 cup grated parmesan cheese
salt & pepper to taste

Bring broth to a boil in a large saucepan over medium-high heat. In a small bowl, beat eggs until nicely whipped. Slowly drizzle whipped eggs into the boiling broth followed by the spinach. Lightly stir the soup until spinach and eggs are cooked, about 2-3 minutes. Season with salt & pepper to taste. To serve, ladle soup into bowls and top with 3 heaping tablespoons of freshly grated Parmesan.