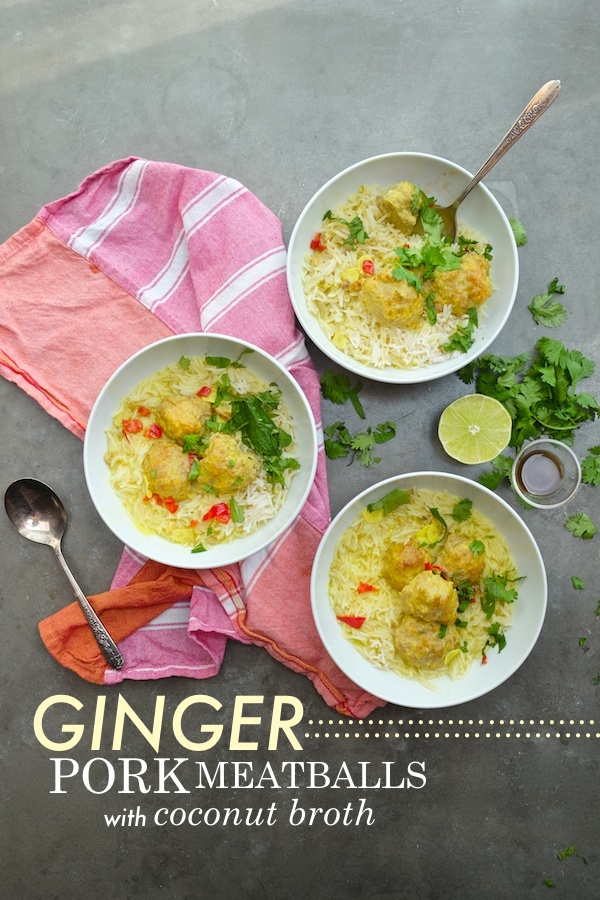 Rice + meat.  That's what the men in my family love.  They also really love Asian flavors so I figured I'd kill two birds with one stone and make this recipe I checked out in this month's Bon Appetit magazine.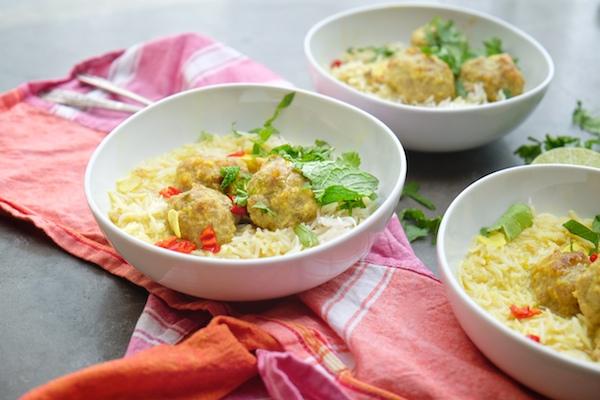 The meatballs are tender and flavorful. Cooper, who loves the filling in potstickers loved these meatballs. They're kind of similar in that they're both loaded with ginger.
I am so grateful that he's starting to be a little more adventurous in his eating habits. I knew he had it in him!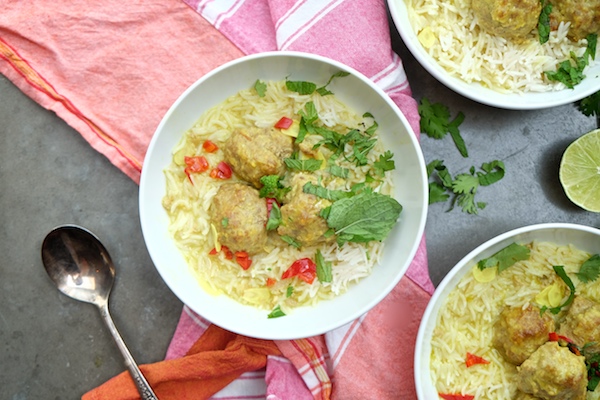 When I made the rice, I used coconut milk instead of water to make this dish extra rich. The coconut broth in this recipe can turn your bowl of rice into a soup…I'm not mad at that. I love a little rice in my soup!  I'm definitely adding this one to our rotation when the weather gets chillier. Summer is still here but we can plan a little in our heads, can't we?
Let's gather our ingredients. It looks like a lot…but a lot of the ingredients are repeated in the coconut broth. It's just a lot of the same thing! You'll see.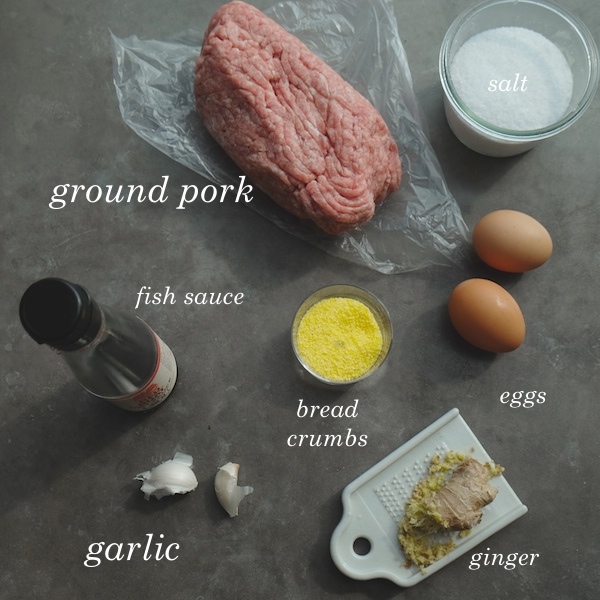 We start with the meatballs.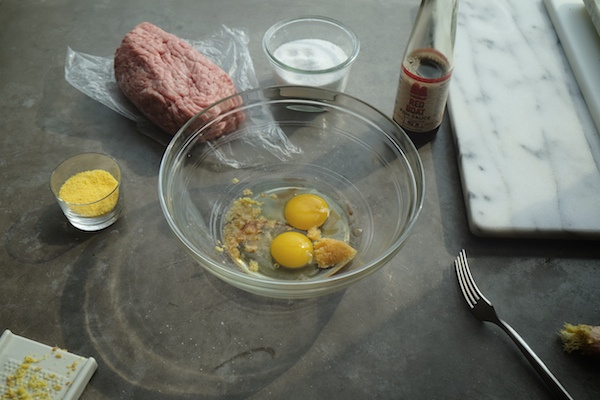 Mix them up. Roll them into balls. BAKE.
You could do this all ahead of time and bake when you're ready.
Time saving.
Baked.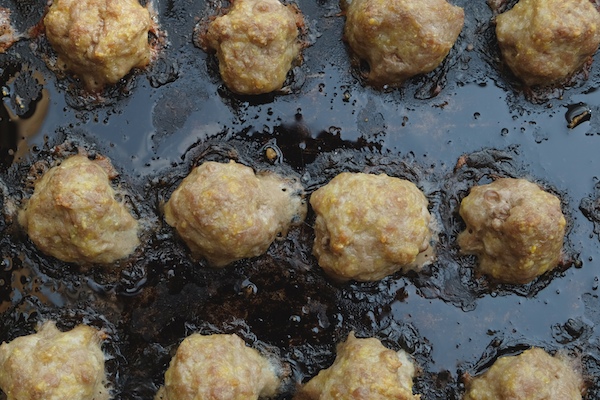 While the meatballs were baking…we made the coconut broth.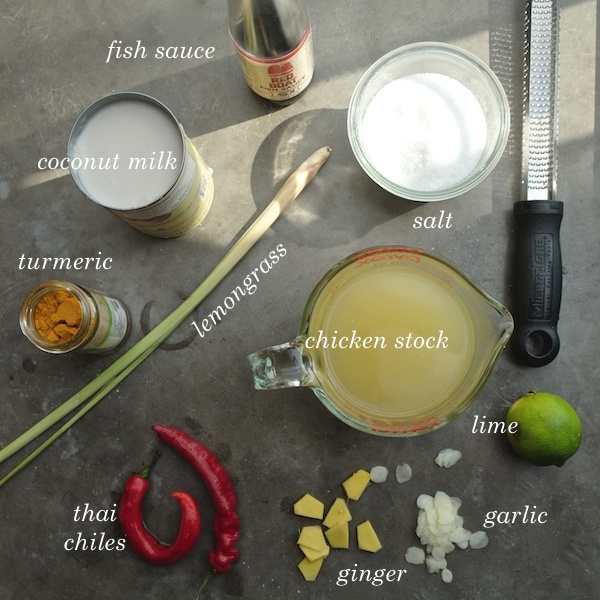 You're gonna want to drink this broth.
Coconut milk is infused with thai chiles, lime zest, lemongrass and fish sauce.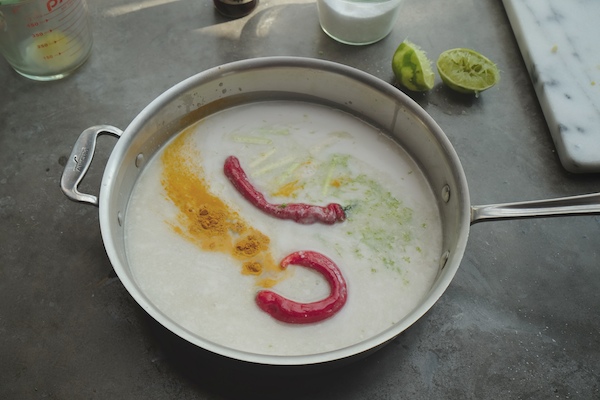 We put the meatballs into the broth and braise them a bit. They become even more tender and flavorful.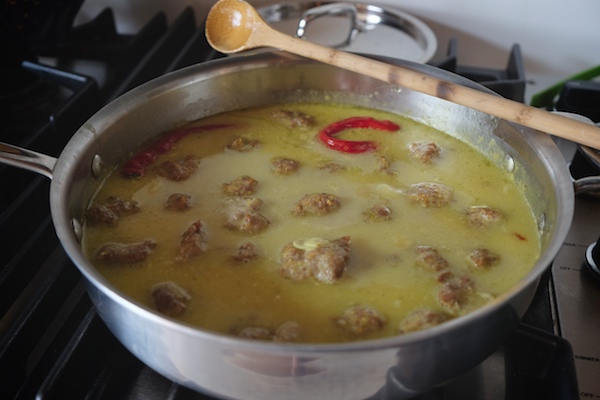 So much broth!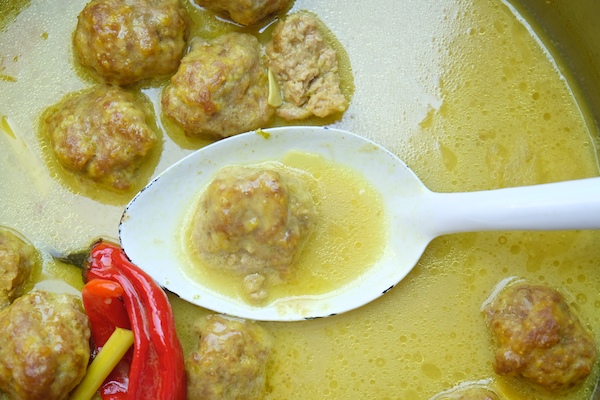 Rice cooked in my rice cooker.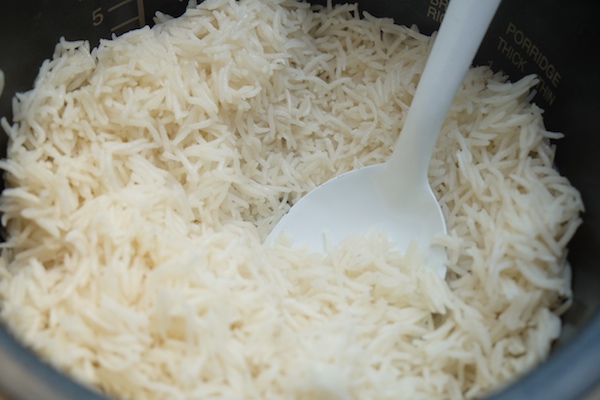 Let's gather our garnishes. It's like jewelry. Final touches!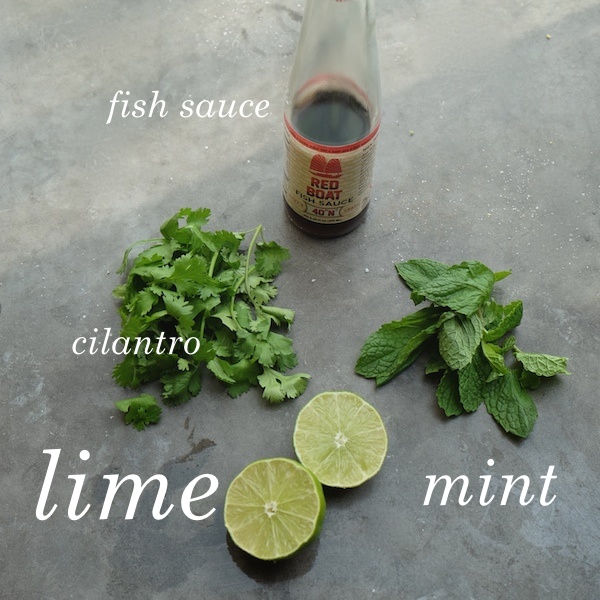 Spoon out rice into bowls. Top with meatballs. Cut up some of the chiles, add the greenery.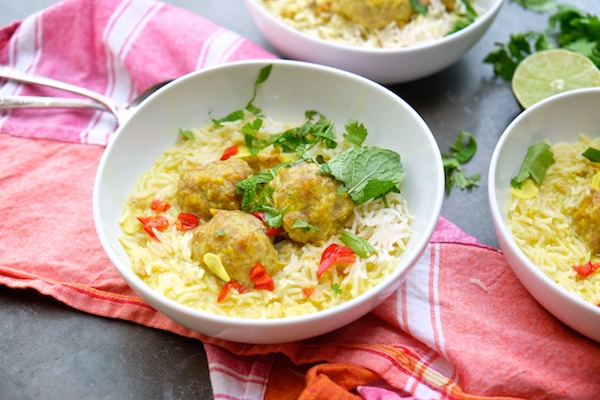 It's Monday today…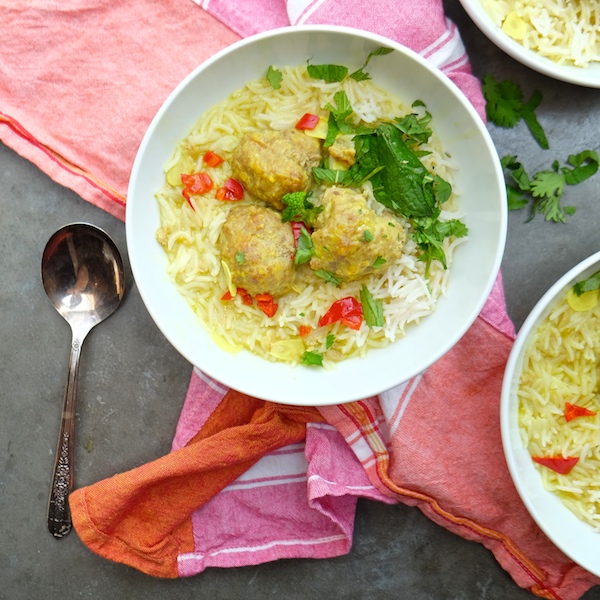 And I'm so thankful I have this for leftovers. Dinner is done!
If you're looking for some good weeknight dinners check out my:
Ginger Pork Meatballs with Coconut Broth

serves 6

recipe slightly adapted  from Bon Appetit Magazine

for the meatballs:

2 pounds ground pork
2 large eggs
3 tablespoons bread crumbs
2 tablespoons grated ginger
2 garlic cloves, minced
1 tablespoon Asian fish sauce
1 teaspoon kosher salt

for the broth:

1  13.5 oz can unsweetened coconut milk
2 cups chicken stock
1/4 cup thinly sliced ginger
2 garlic cloves, thinly sliced
2 fresh red Thai chiles, slit but kept intact, plus thinly sliced chiles for serving
1 stalk fresh lemongrass, outer leaves removed and stalk cut into 1 inch lengths
finely grated zest and juice of 1 lime
1 tablespoon Asian fish sauce
1 teaspoon ground turmeric
sugar
kosher salt
thinly sliced mint, for serving
cilantro, for serving
steamed jasmine rice, for serving

Make the meatballs:

Preheat oven to 425F. Spray a large rimmed baking sheet with cooking spray and set aside.

Combine all of the ingredients in a large bowl. Form the mixture into 40 1 1/2 inch meatballs and arrange them on the baking sheet about 1 inch apart. Bake until the meatballs are golden brown and just cooked through, about 15 minutes.

Meanwhile, make the broth:

In a large saucepan, combine the coconut milk, stock, ginger, garlic, slit chiles, lemongrass, lime zest and juice, fish sauce, and turmeric. Add 1 tablespoon of sugar and season with salt. Bring to a boil over high heat, then reduce the heat so the broth is simmering. Discard the lemongrass.

Add the meatballs to the broth and simmer until cooked through and tender, about 15 minutes. Season the broth with more sugar, salt and lime juice if necessary. Serve with sliced herbs and thai chiles, lime wedges and rice.