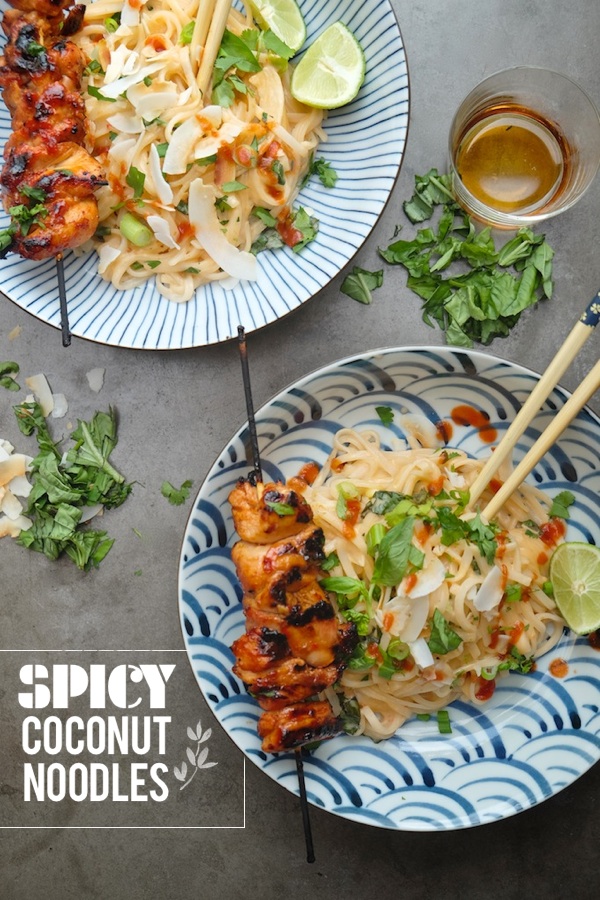 Just when I thought I tackled all my stacks of rogue recipes ripped out from magazines, I went through one of my old purses and found a treasure trove. For the record, this is how I organize some of my recipes to make. So, this recipe is something I've had in my possession for almost 9 years. You should have seen how discolored it was! And as I was meal planning for last week, I thought these Spicy Coconut Noodles would go really well with the Sambal Chicken Skewers I grilled. I love when things magically work out like that.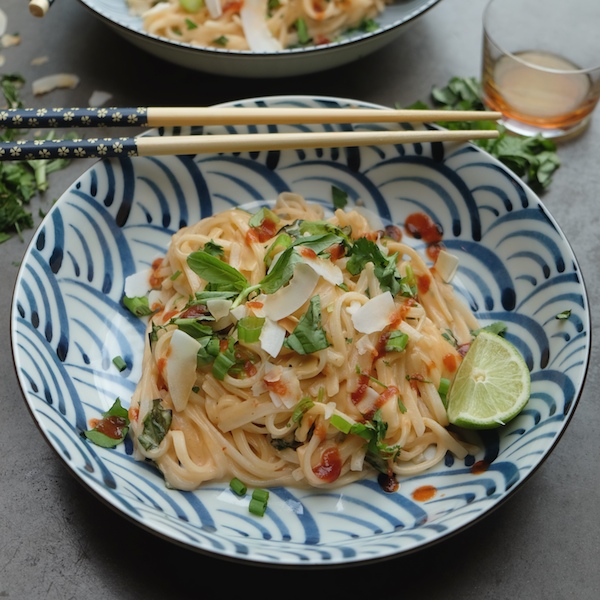 I took a big risk with those two recipes in the fact that my husband isn't into chicken as much as I am and I wasn't really sure how he feels about coconut in noodles. I don't really have a history of making us dishes with rice noodles, so I was pleasantly surprised that my risk paid off because he told me the combination was "REALLY GOOD." Then he proceeded to get a second helping and then told me I should make it again. Hallelujah!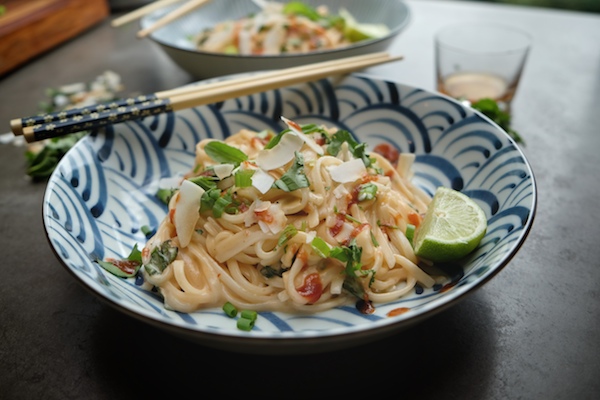 I suspect he loved the creamy sauce on the noodles…the spice…the basil (although I should have used Thai Basil!) and the fish sauce. He's a sucker for fish sauce. It's like a creamy Thai alfredo. Winner winner chicken dinner. Literally.
And we're off!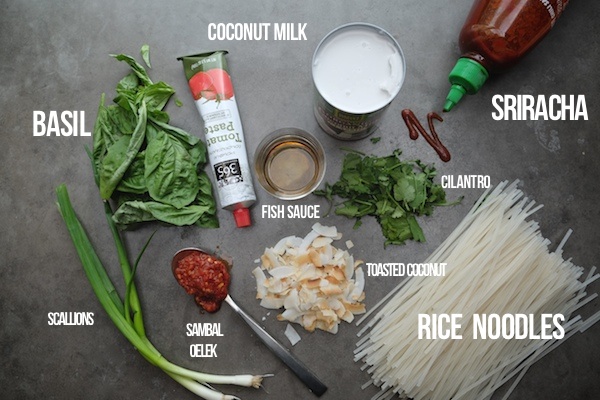 First we cook our rice noodles. Check your package directions!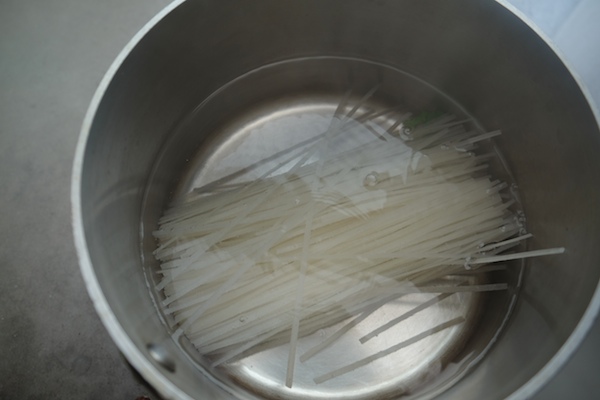 Done. Drained. Waiting for sauce.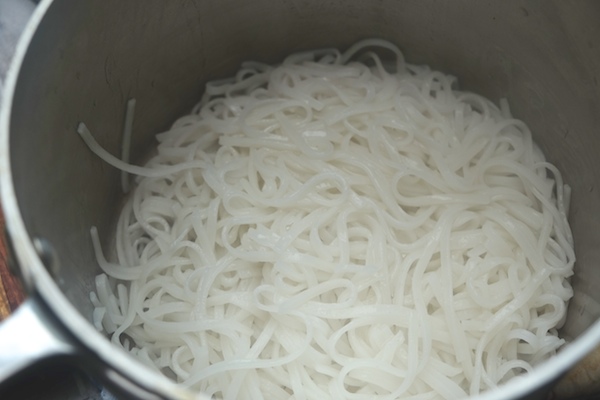 Sambal oelek in the coconut milk. Then some sriracha.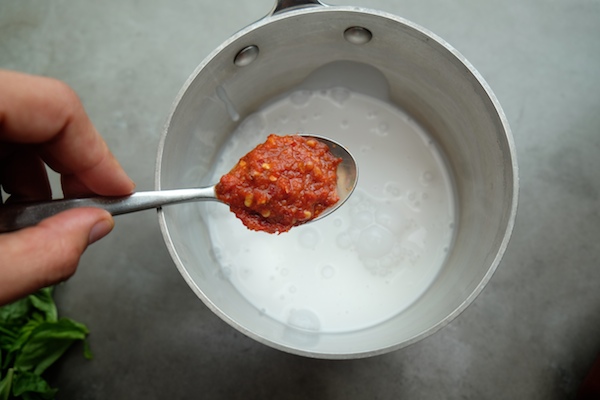 Three tablespoons of tomato paste.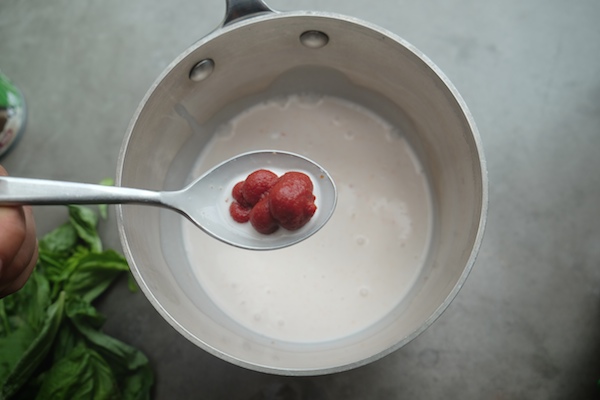 Fish sauce!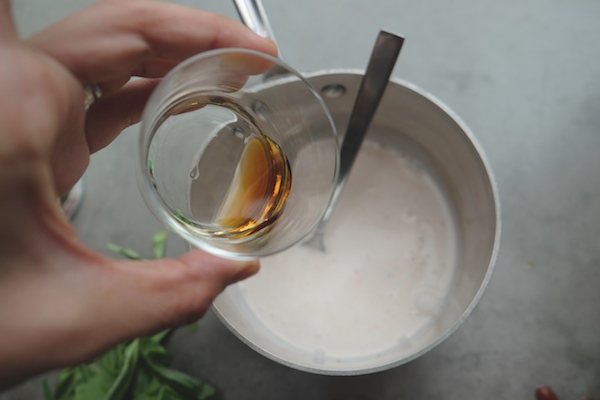 Simmer. And then pour over the noodles.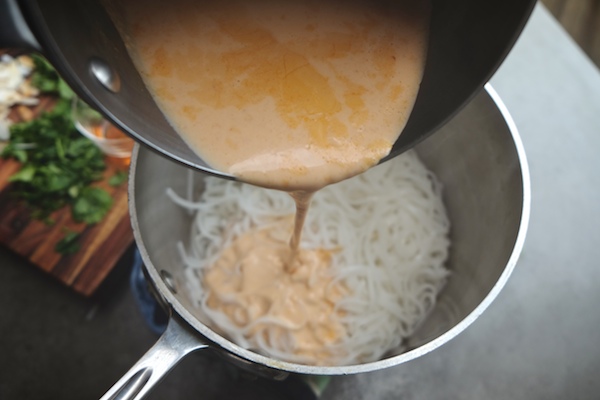 Accouterments!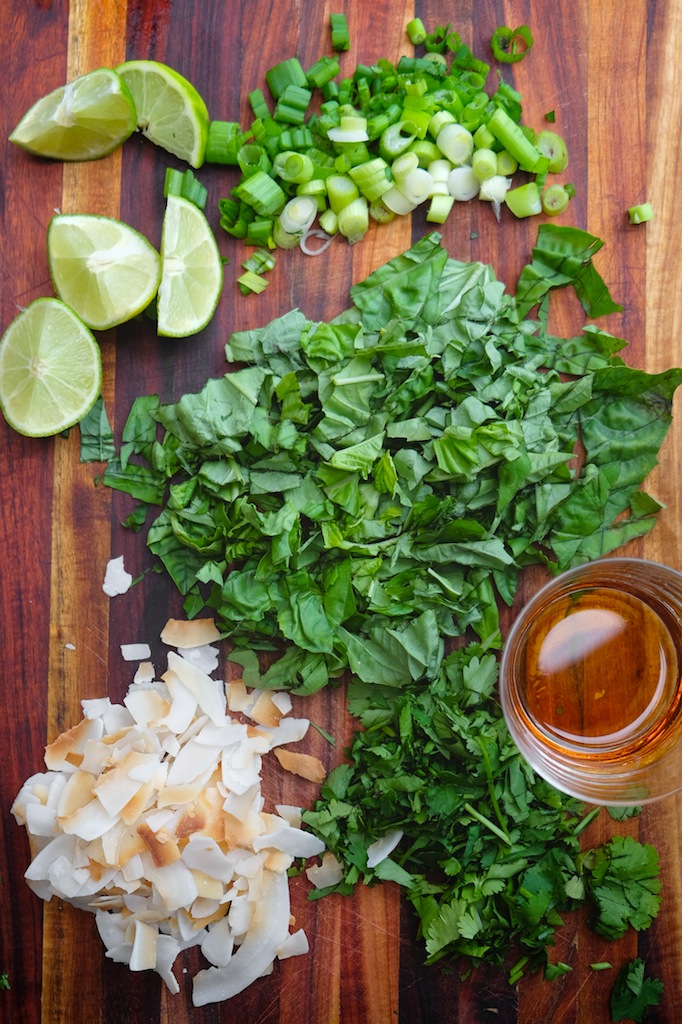 MIX.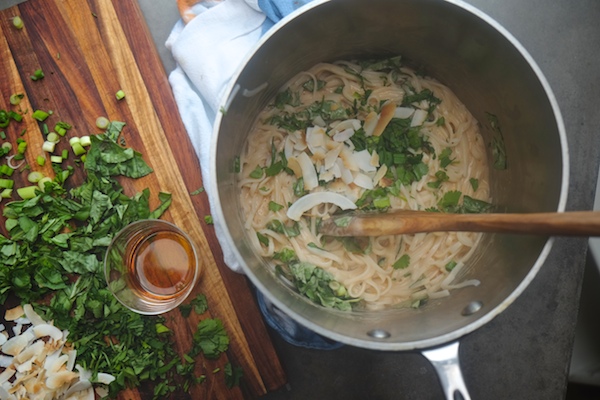 Needs garnish.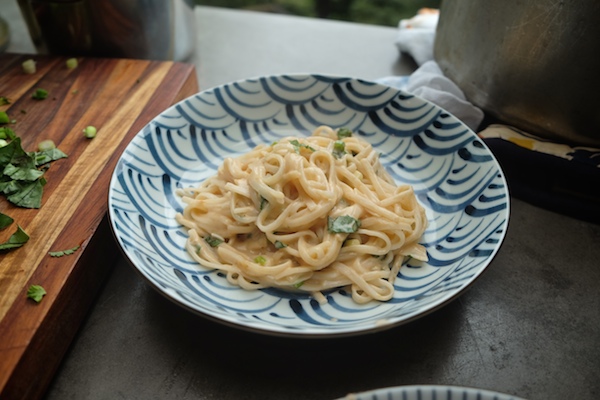 GARNISHED!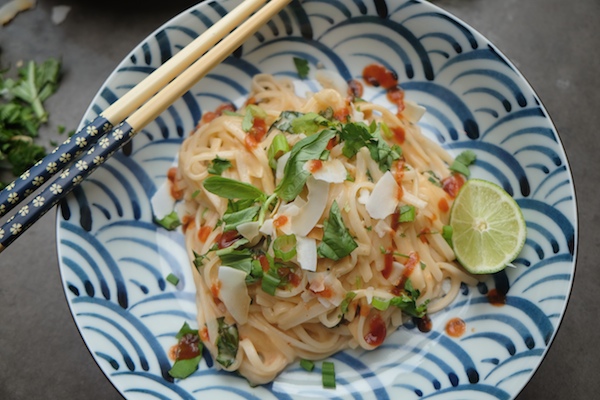 Perfection.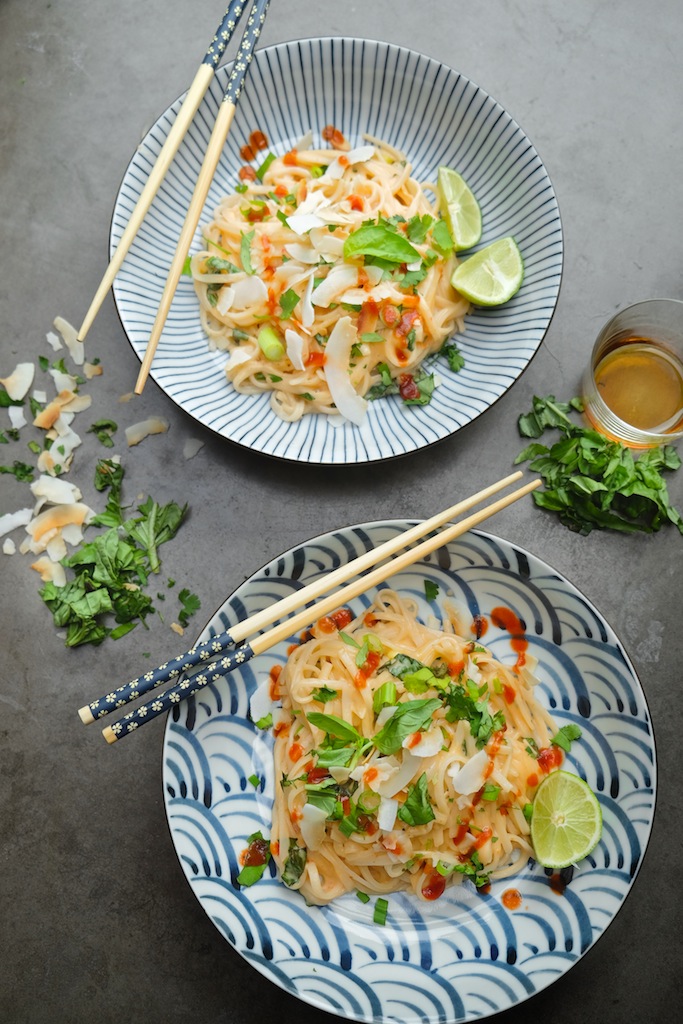 And then the Sambal Chicken Skewers enter the picture!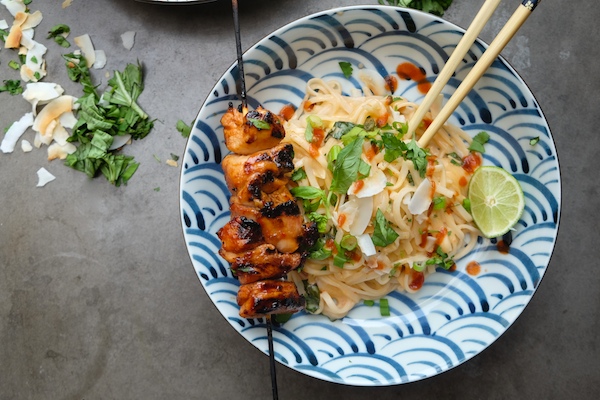 Dinner is DONE. Leftovers are amazing.
Spicy Coconut Noodles

recipe adapted from Real Simple Magazine

serves 3-4

8 oz. rice noodles
1 14oz. can unsweetened coconut milk
3 tablespoons tomato paste
2 heaping tablespoons sambal oelek
1 tablespoon sriracha (add more if you love spice!)
1 tablespoon fish sauce
pinch sea salt
2 scallions, thinly sliced
16 basil leaves, roughly chopped
1/4 cup toasted coconut
1/4 cup chopped cilantro
lime wedges, for serving

Cook the noodles according to the package directions. Meanwhile, in a large saucepan, over medium heat, combine the coconut milk, tomato paste, sambal oelek, sriracha, fish sauce, and a pinch of sea salt. Bring to a boil and reduce heat to a simmer for 2-3 minutes. Stir in the drained noodles and toss with half the scallions basil, coconut and cilantro. Divide noodles among individual bowls. Top with the remaining scallions, basil, cilantro and coconut. Give each bowl a drizzle of sriracha and serve with lime wedges.