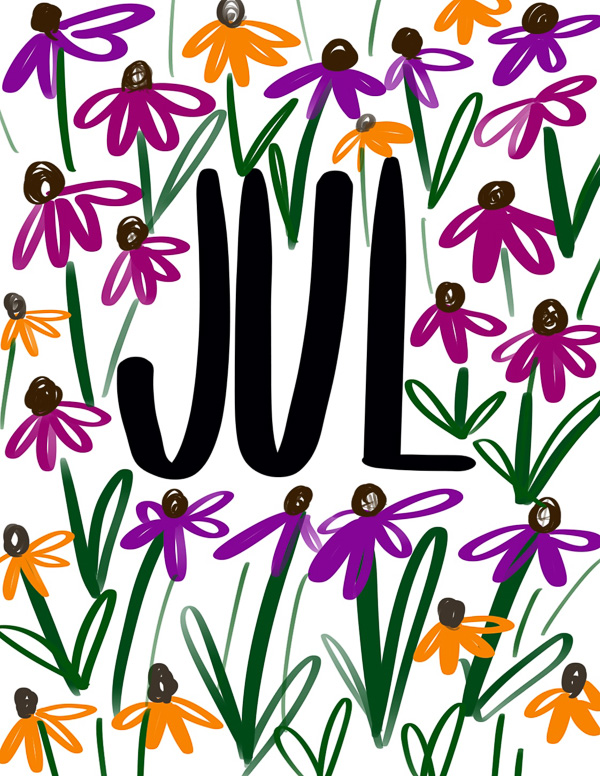 Currently July 2018
Saying goodbye to July and entering my birthday month, August!
This month I will turn 39. Last year of my 30s!
My mom told me that her 40s were her best decade, so I'm looking forward to that.
July was all about Camp Shutterbean (me at home with Cooper while I worked). Any mom who has to work from home and have a child to keep occupied (and manage screen time) can understand what this feels like.  It was equal parts, wild, fun and overwhelming. We had quite a few playdates this July. Lots of friends coming over. I hosted 4 dinners and two sleepovers!  We ended the month visiting Casey's family in Idaho. It was a last minute trip that didn't even make it on my Summer Bucket List!  It was so nice to have a family reunion and hang out by the pool. Made me feel really happy to be away and also gave me a new perspective on my routine/home life that I needed.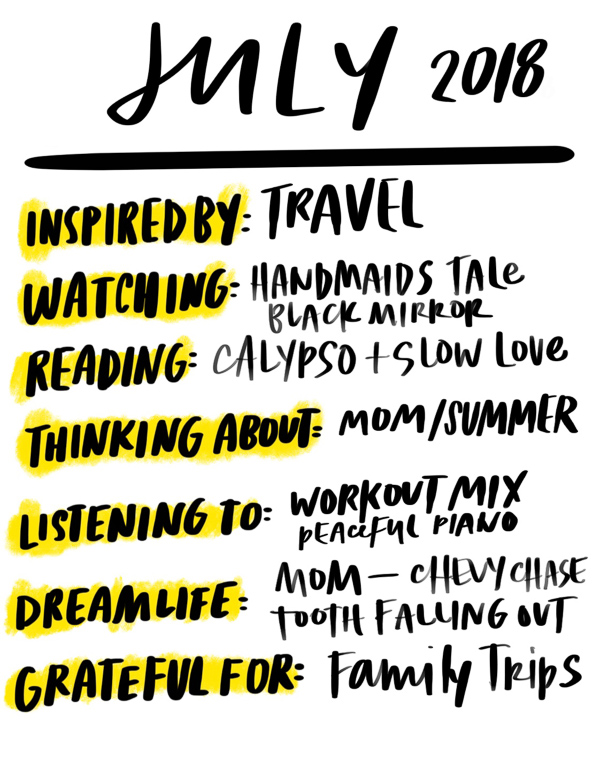 The biggest thing that went down this month is that my computer died and I went from a MAC  to a PC. I spent over a week without a computer. So far the transition is going well although I need to transfer all my photos onto my new computer. I am trying to figure out the best way to do that and evaluate what I want/need.  One of the best things about transferring over to a new OS is that I am being intentional about the habits that I create on my new computer. I was in a rut with my system on my apple laptop. The refresh is much appreciated at this time in my life when I am trying to pare things down.
And no, the shift isn't the end of the world. I spent 7 years doing bookkeeping on a PC for work so the math/productive side of my brain is appreciating the switch.
The artist in me liked that all of my devices synced but I'm relearning things a new way and it feels good to be a student again.
New tools help my creative brain. This is what I am telling myself anyway.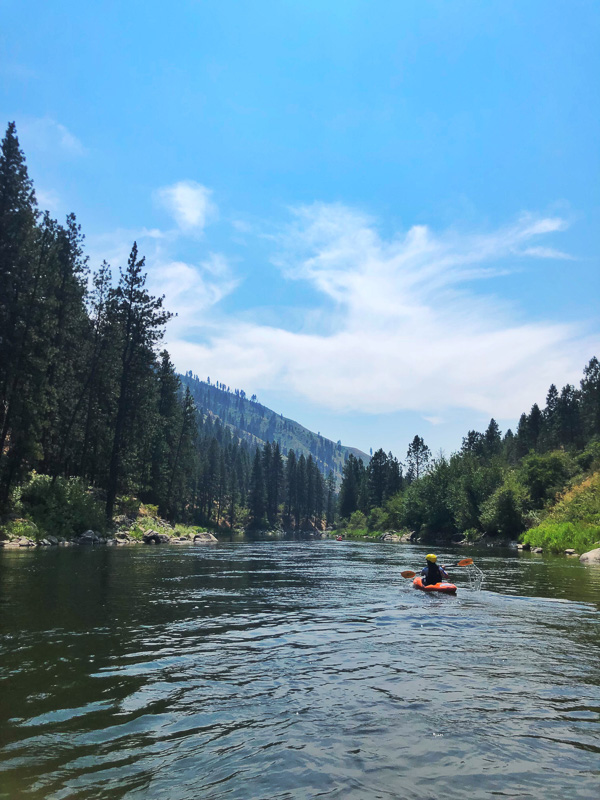 Inspired By:
Traveling. When left our house for a week and I feel like I have a new lease on life. I have to remember how important it is for me to make a traveling adventure a priority. Stepping away from My Everyday life not only gives me more to experience (and capture through the lens!) but it also gives me the distance from my routine. When I have distance from my routine and am thrown out of it, I can pick back up and find my comfort zone again in the process. Now, I just need to add more Reset Button Salads in my life.
Watching:
This month we finished watching the Handmaid's Tale. It's a great show. Very suspenseful. But man, ALSO DEPRESSING.
It makes me think about how much life can imitate art and vice versa.
While we were on vacation, we watched a few episodes of Black Mirror with my brother-in-law.
I definitely recommend these episodes- San Junipero / Hang the DJ / Nosedive
We also watching White Bear (very tense) & Shut Up & Dance (very tense).
Another show that messes with my head & dream life!

Reading:
This month I crossed off one of my Summer Bucket List items- Read a book!  I finished Calyspo, by David Sedaris
. I really enjoyed reading more about his relationship with his parents. Some of it was dark/hilarious. I appreciate his brain so much. At times he reminds me of my Mom (she was also a Capricorn). She was wild, crazy and super smart just like him. She would talk to anyone, just the way he does. A conversation with someone can alter their life/day. I love that he writes about that.
Thinking About:
Thinking about my Mom. Some days I feel really connected to her and other days she's not taking over my mind. I feel her most in my house – the house that I grew up in.
And SUMMER! We have a few weeks to soak it in until it's over. THE COUNTDOWN IS ON.
Listening To:
This month I've been going back and forth on music. I am listening to pumped up workout tunes and mellow music while I'm working.
Here's my Summer Playlist if you feel like taking a listen
Dream Life:
I had a dream about my Mom while I was in Idaho. Chevy Chase was in it too.
I blame this video:
I watched that video of Chevy Chase last week and I was thinking about how funny I thought he was when I was a kid
Eating & Drinking:
BBQ dinner for my dad.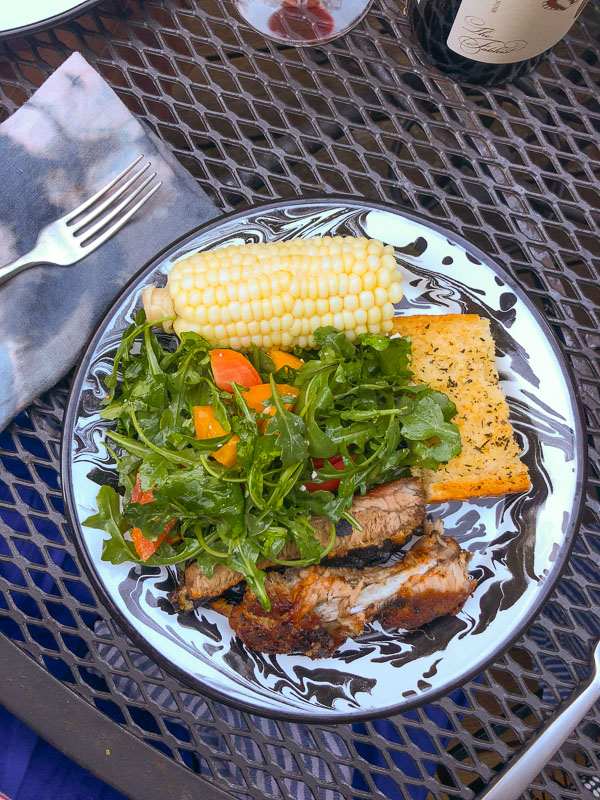 Did a meal prep this month. During the Summer our dinners are pretty casual and random.
Meal prep helps us most during the school year.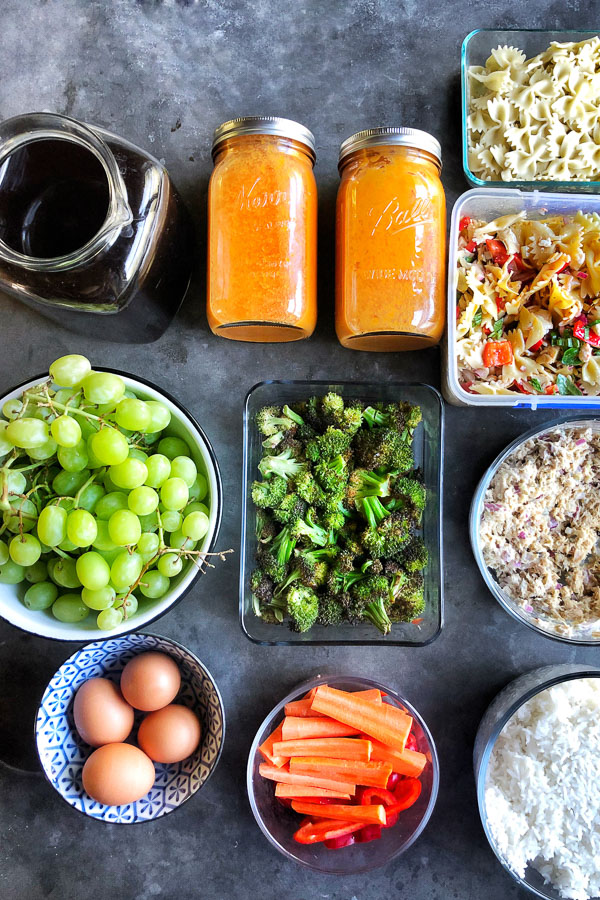 Apricot Almond Cake was tasty!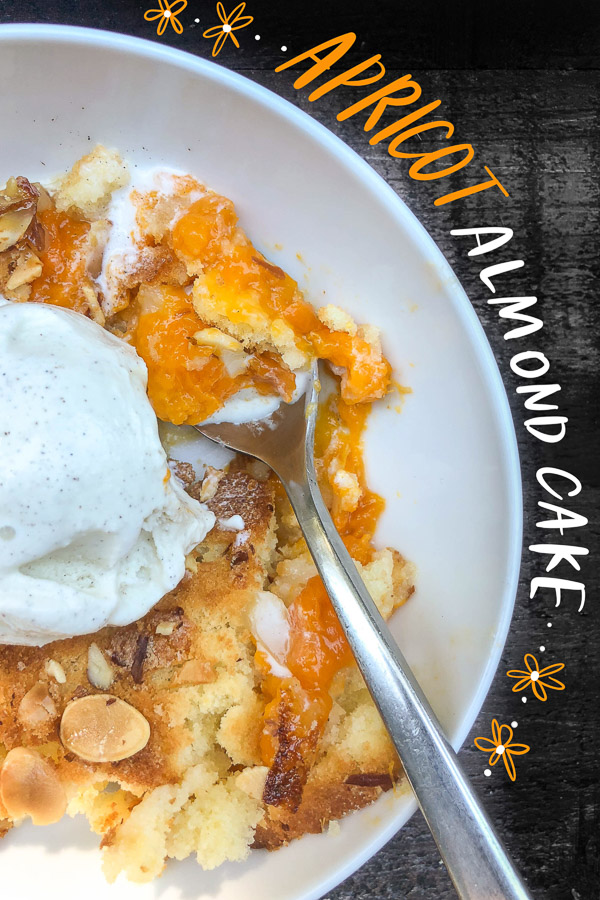 Family taco night!
OUTSIDE!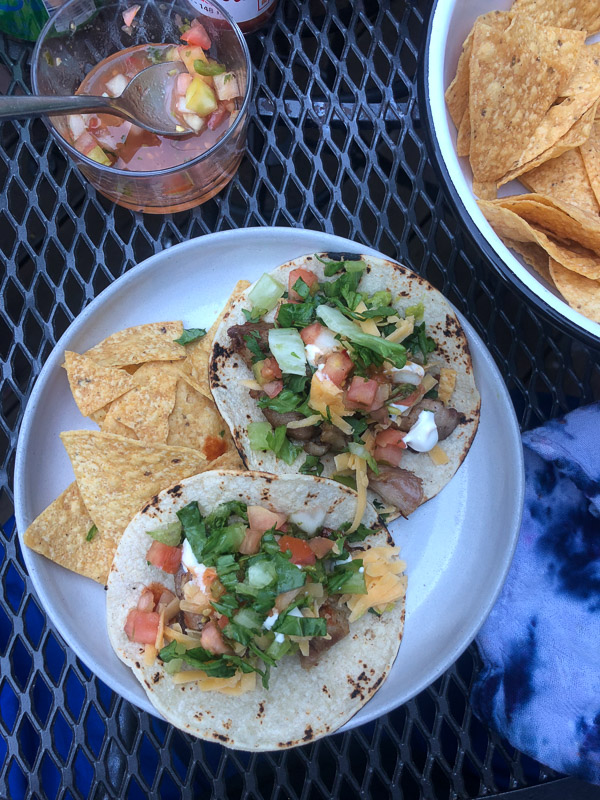 Strawberry Shrub didn't last long in the fridge only because I put it in allllll of my drinks for a week.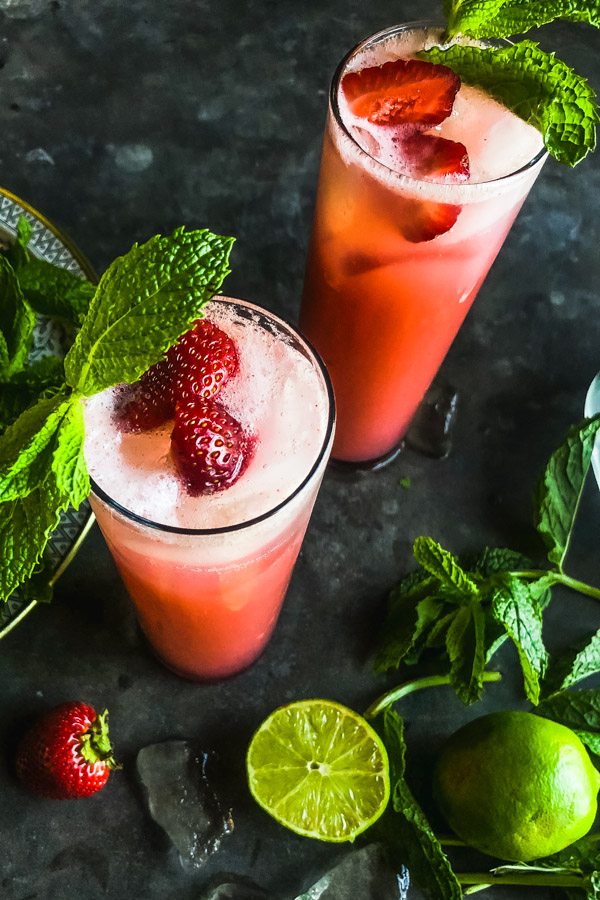 I remembered how easy it is to put French Toast in the breakfast rotation for Cooper.
It's a good way for him to get some eggs in without thinking he's eating eggs 😉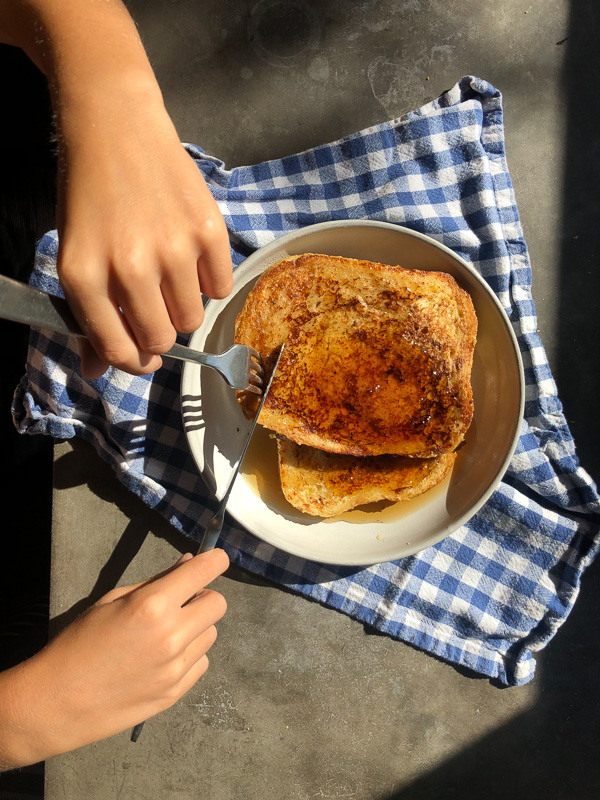 Fell in love with Trader Joe's Everything Bagel seasoning this month. I'm always putting it on my eggs.
We switched up our 4th of July dinner and had lobster!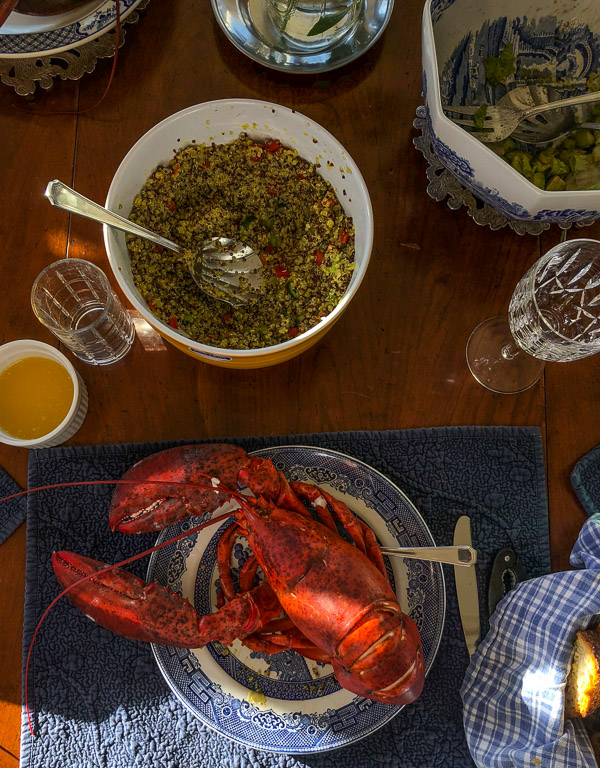 This year we had my niece's boyfriend visiting and my neighbors!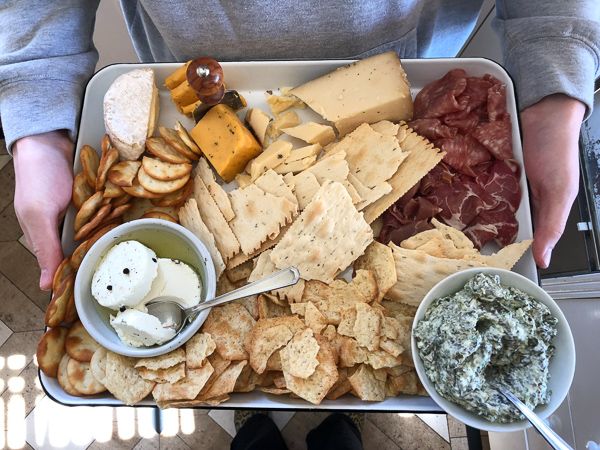 Blueberry Pudding Cake for the win!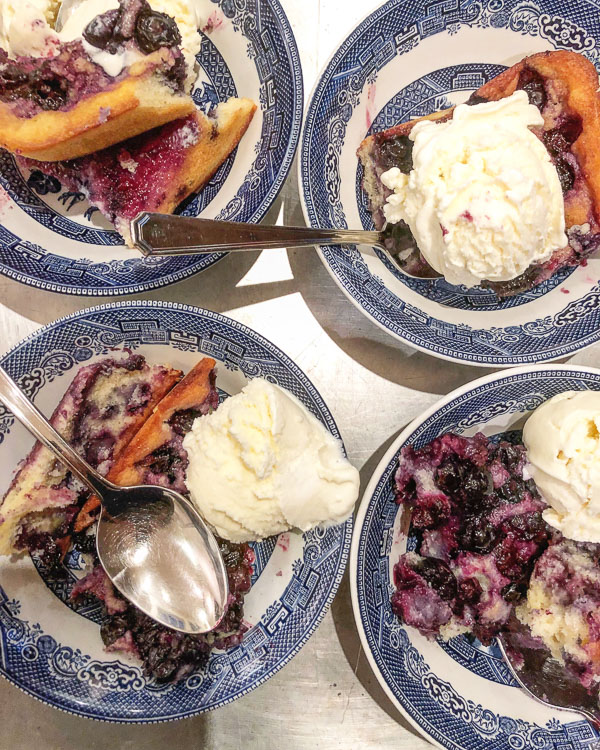 BBQ sausage + potato salad and BABIES when the Chase Family came to visit!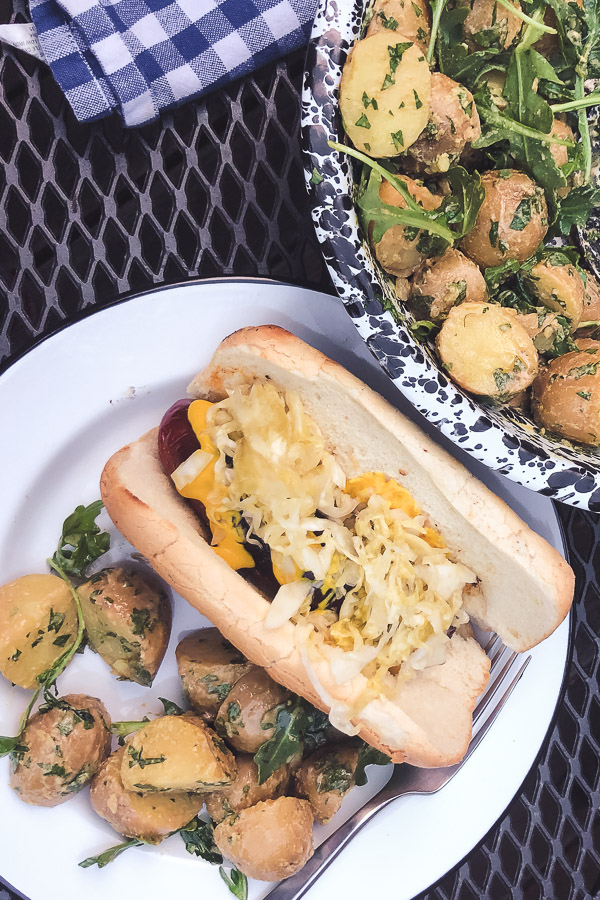 Worked on an ice cream cake for Tillamook this month on Instagram. We ate so much ice cream cake!
IT WAS SOOOOOOO GOOD.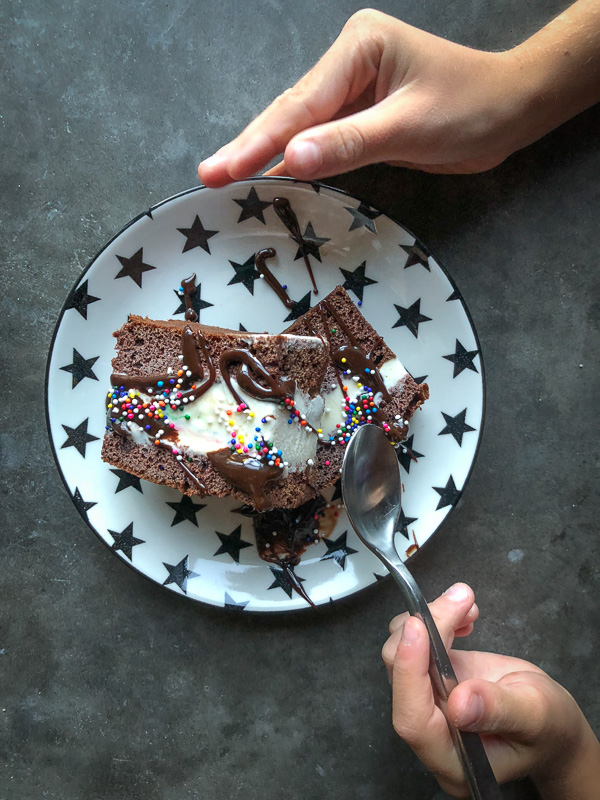 These pancakes are a way to Cooper's heart.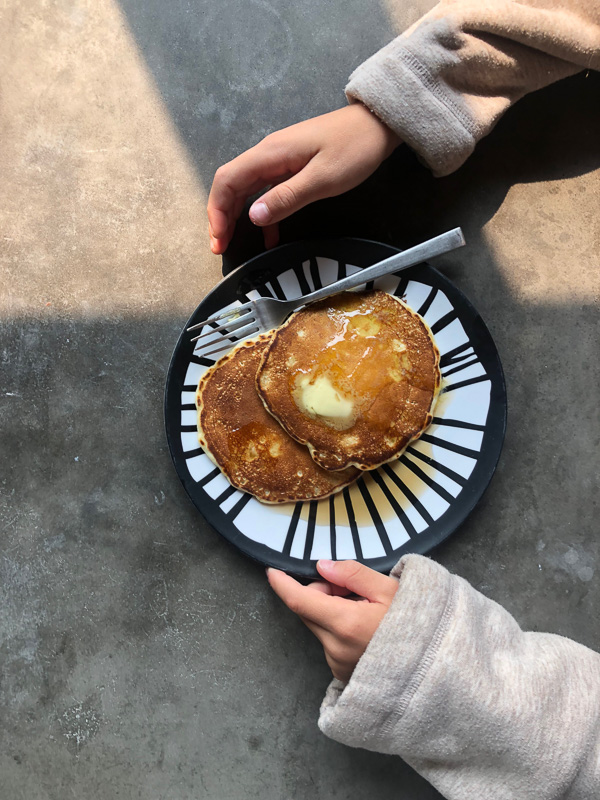 This Zucchini Carbonara was a way to my husband's heart!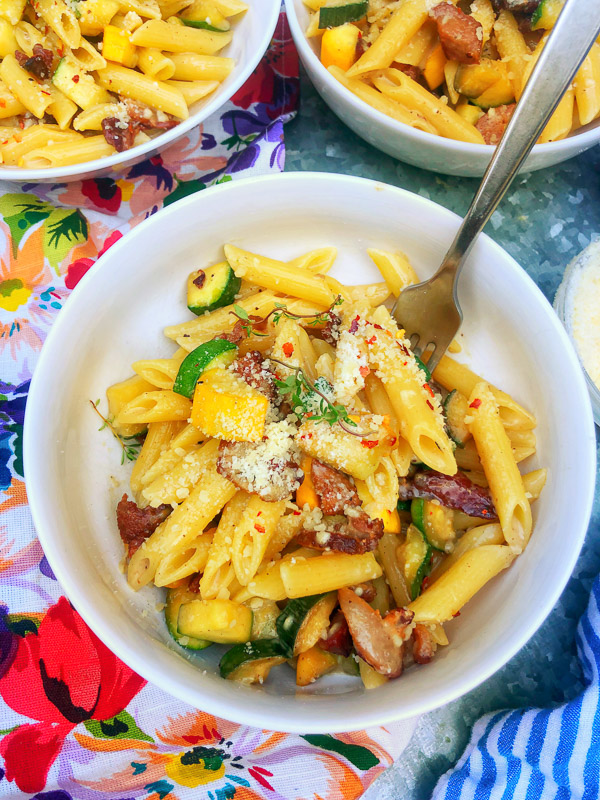 And then there was all the food we ate in Idaho… I need a juice cleanse!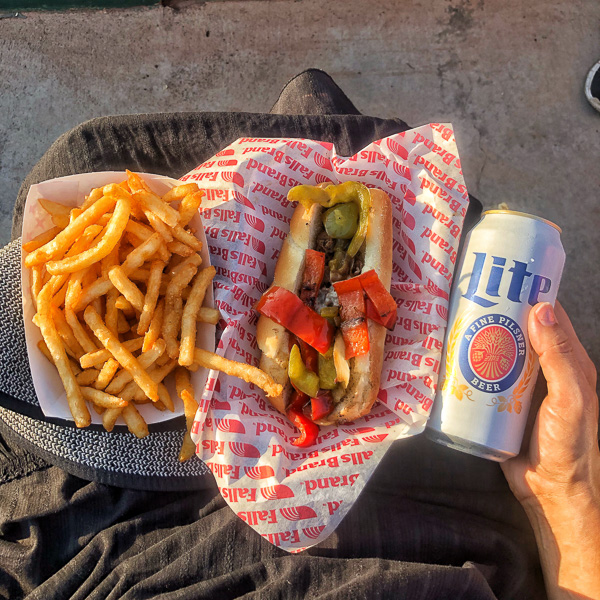 July Self Portrait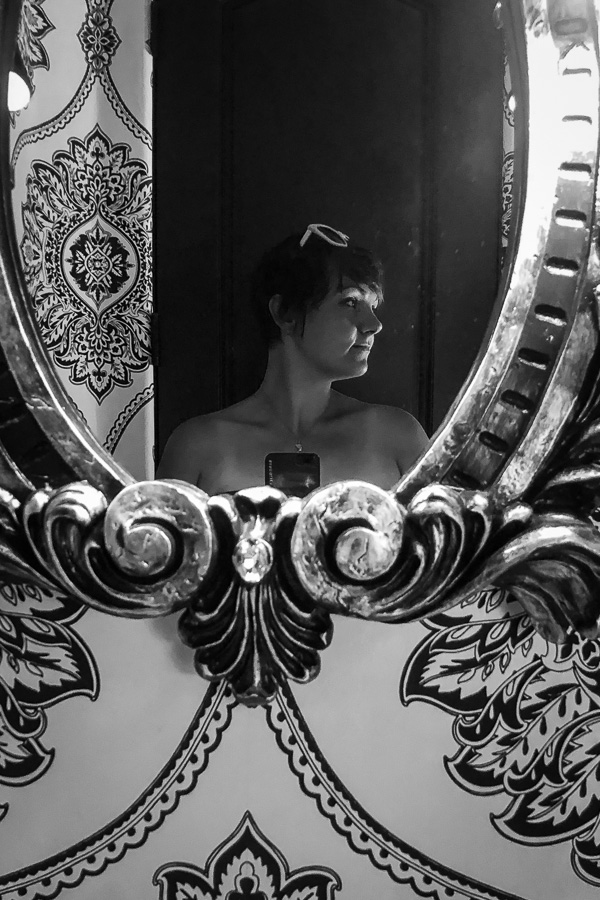 July in my notebook: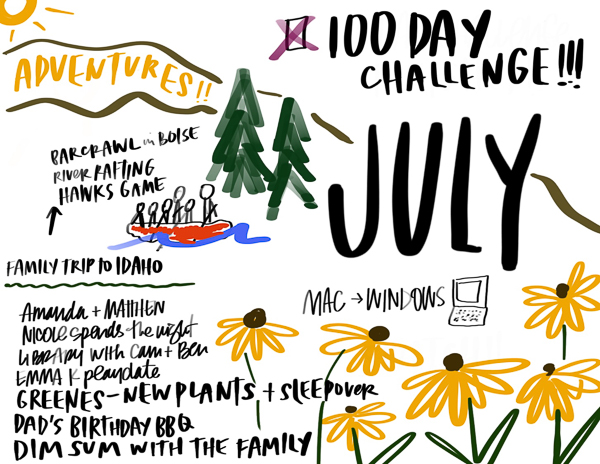 How was your July? What are you looking forward to doing in August?!