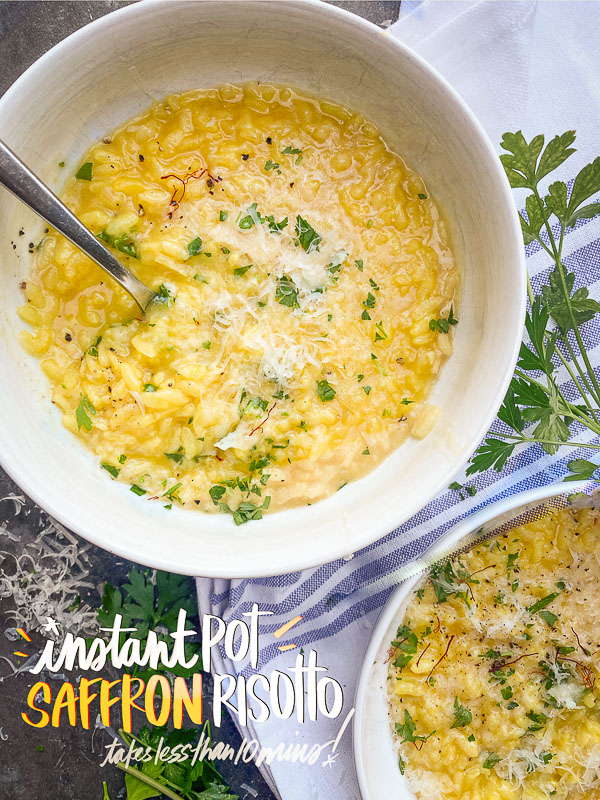 Risotto isn't really something I make at home. I mean, I've made it but it's not a regular thing. Mostly because I have no time to stand around a pot of risotto, stirring constantly for 30+ minutes.
Do you know how easily distracted I am??
I also don't make it because Cooper has no interest, so standing over a pot for 30 minutes reaaaaaaally doesn't seem worth it, you know? I spied this Instant Pot Saffron Risotto from Dinner in an Instant
by Melissa Clark and was curious because I happened to have all of the ingredients.
I'm trying to add some things to the mix to
SHAKE
THINGS
UP
in the food department. Cooking so much for my family during quarantine has taken a toll!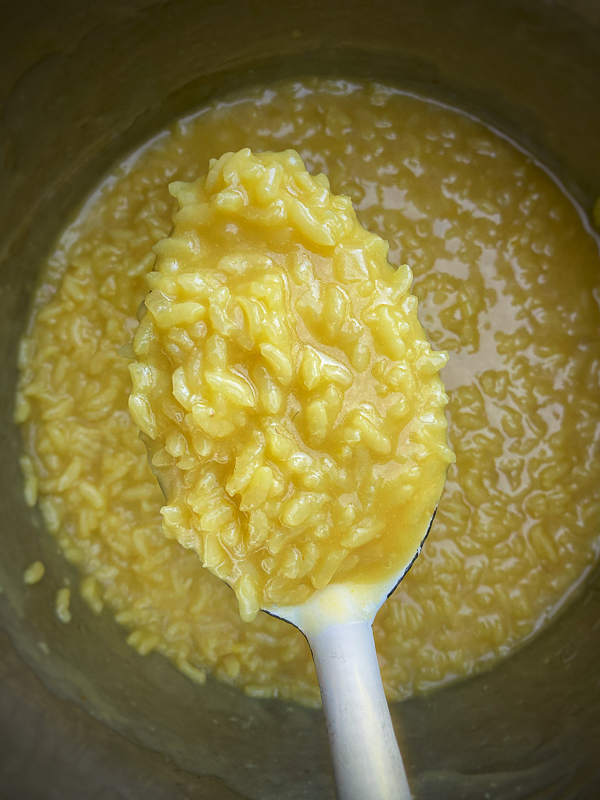 It tastes like the risotto I used to order as a kid when my Dad took us out to our local Italian restaurant.
It's creamy. It's light. It has so much flavor, WOW! Casey and I enjoyed some together for lunch during the week.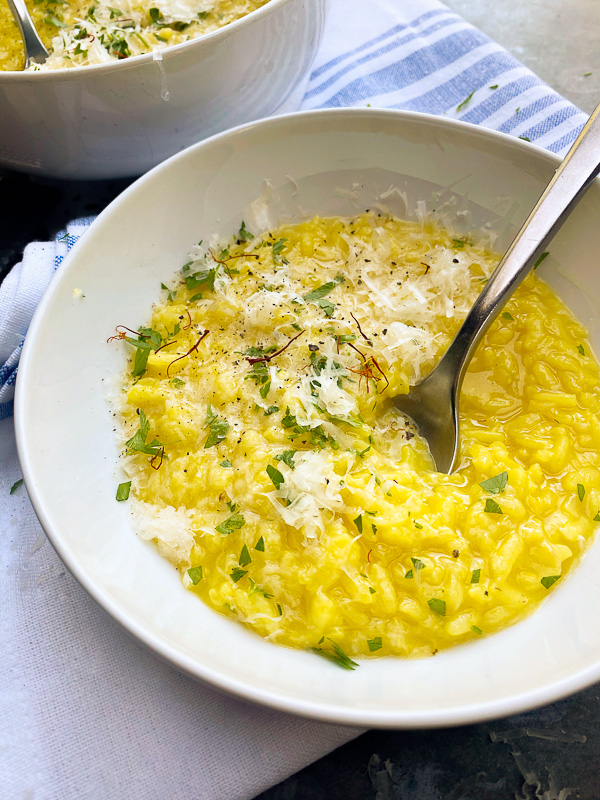 If only my Italian grandma was around to see this miracle. I'm sure she would have served it with Osso Bucco.
I think it would be good companion to my chicken piccata, lemon garlic shrimp, or baked chicken parmesan.
Welcome to the rotation, Instant Pot
Saffron Risotto. I can't wait to make different flavors combos with your base!
Let's gather ingredients:
A well-stocked kitchen should have these essentials!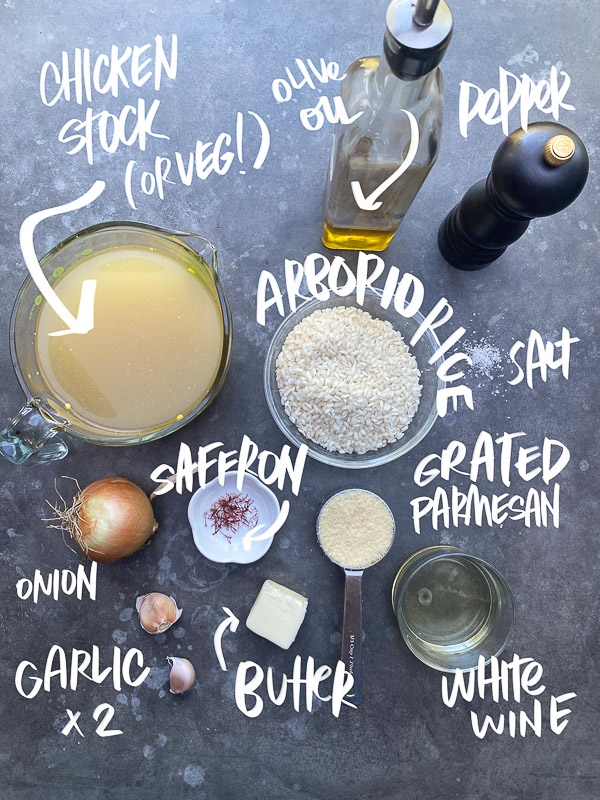 First, we are going to grind the saffron with a mortar & pestle.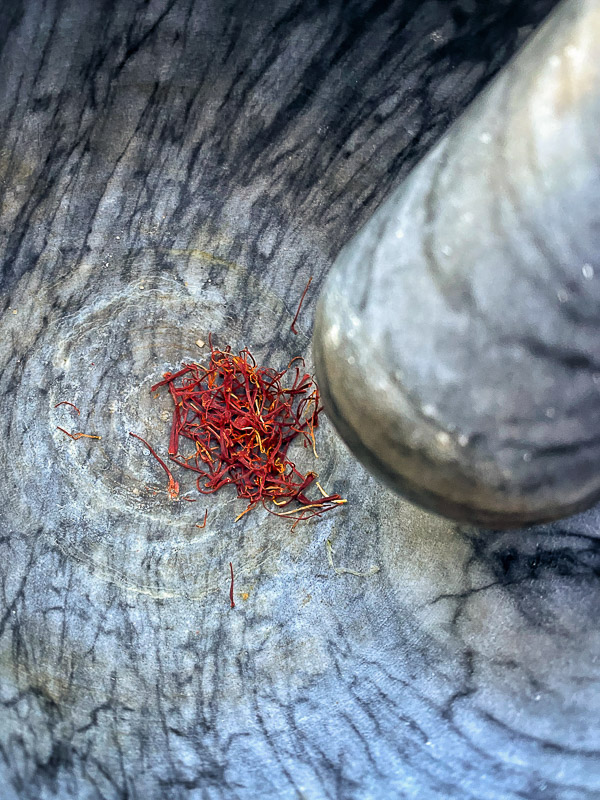 We are making powder!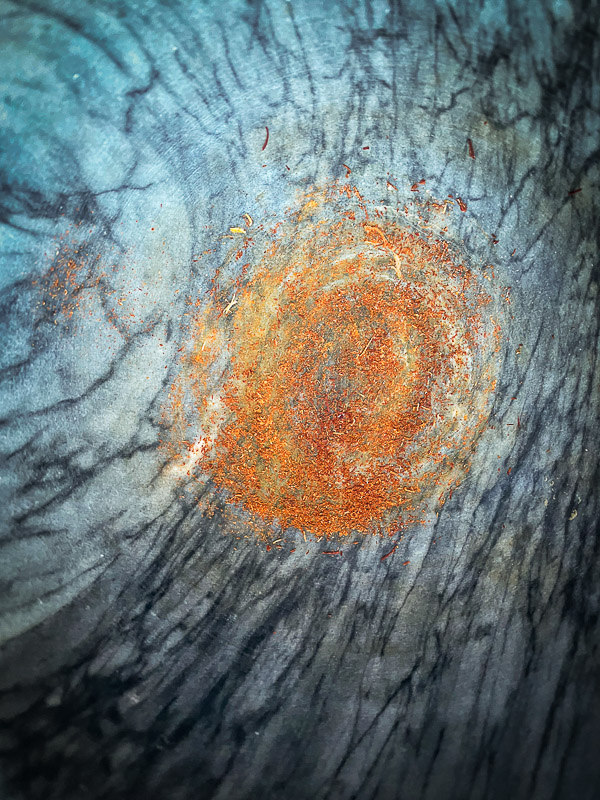 All the prep you have to do!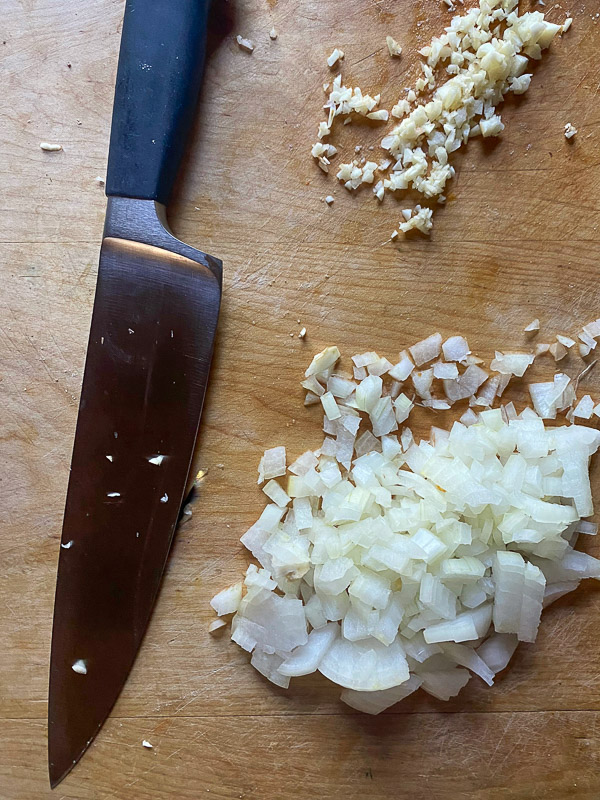 When you get your instant pot heated up on saute mode, soften the onions in the butter & oil.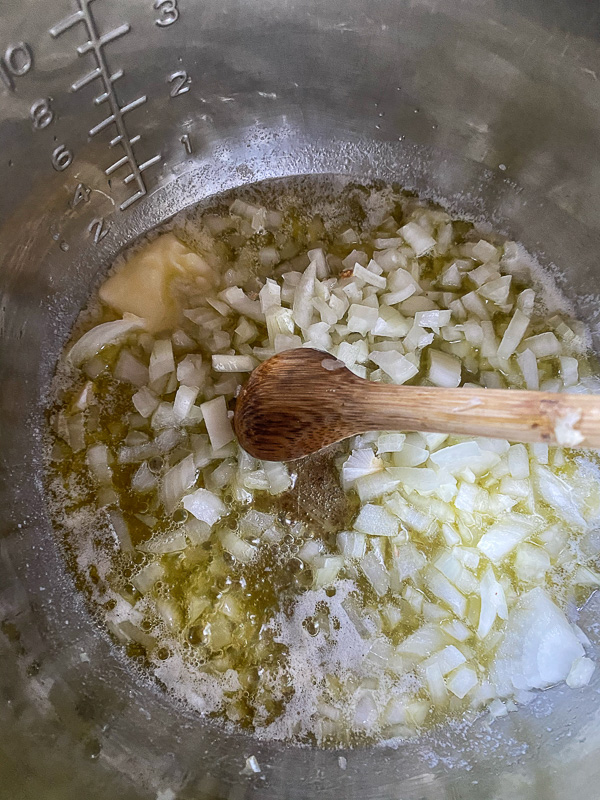 Garlic goes in to get cooked for a bit.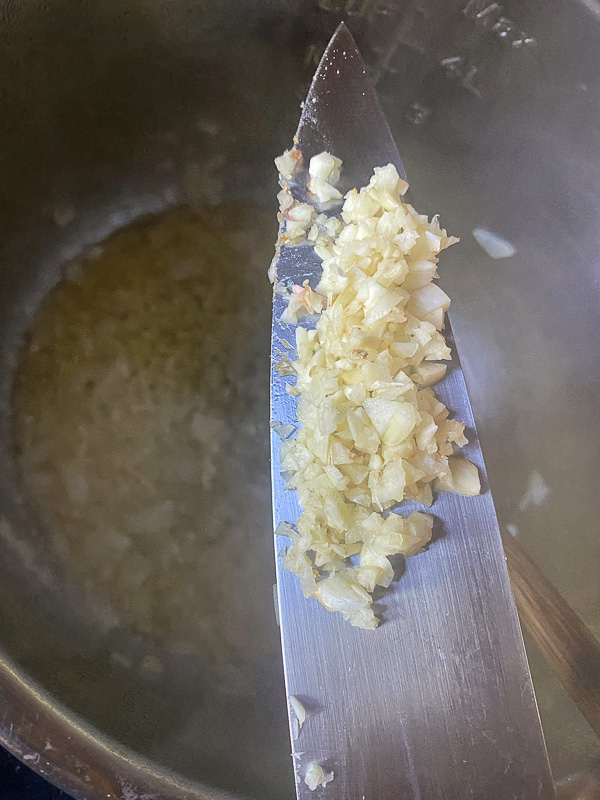 Now we add the rice.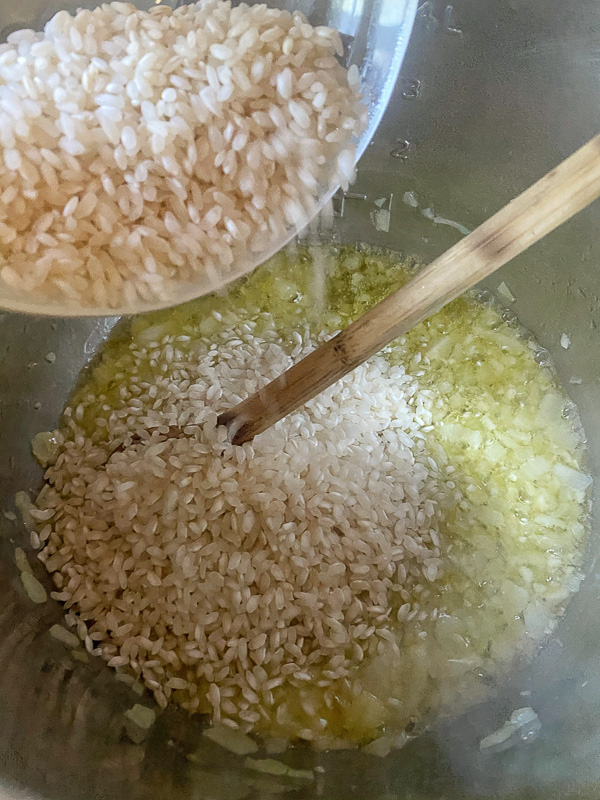 We cook it until it's golden.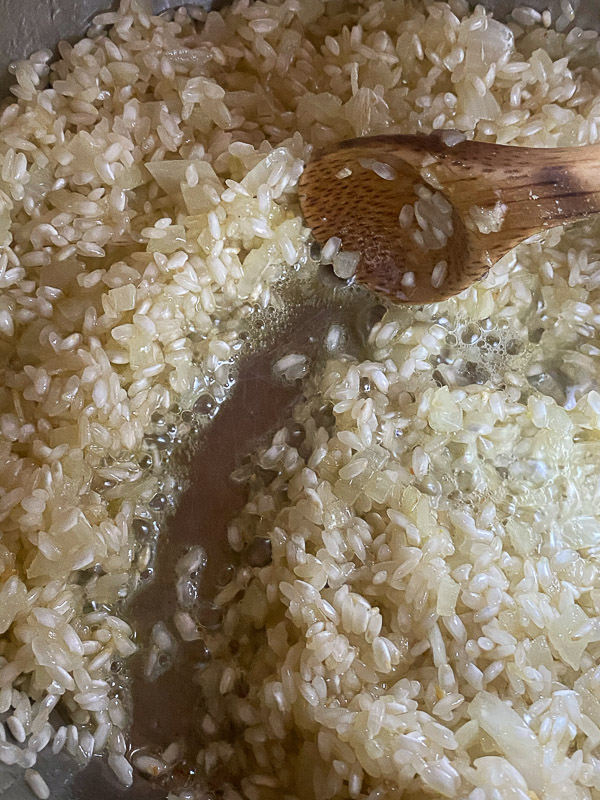 We add in the saffron!
Then we take the white wine and put it in the mortar & pestle to get all the last bits of saffron out.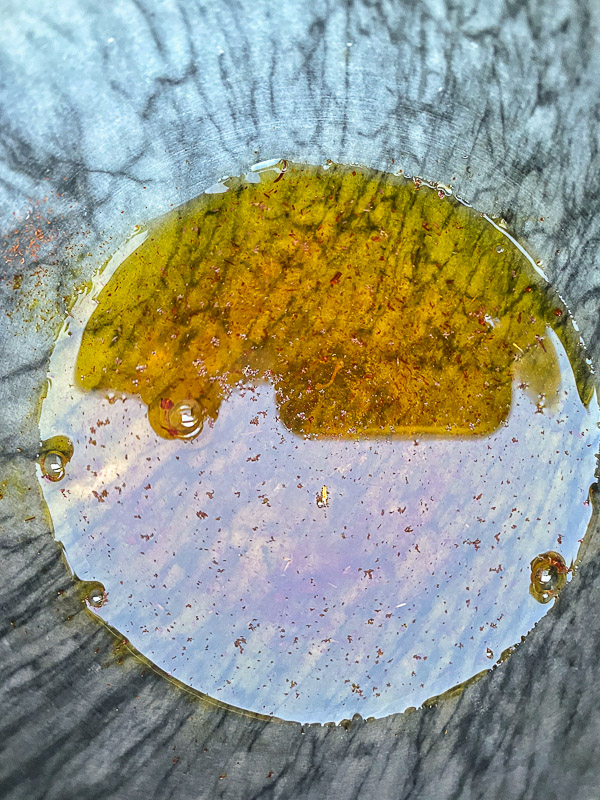 Pour it in!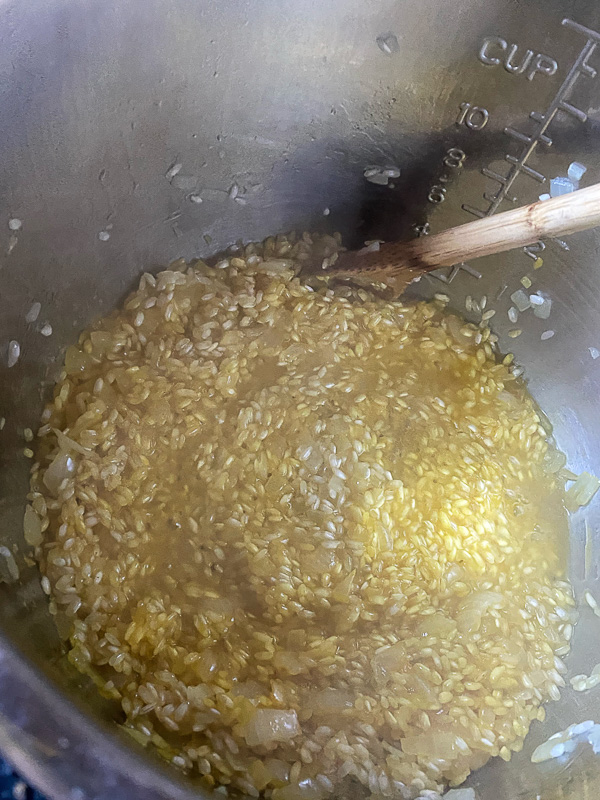 Cook it down. Should take about a minute.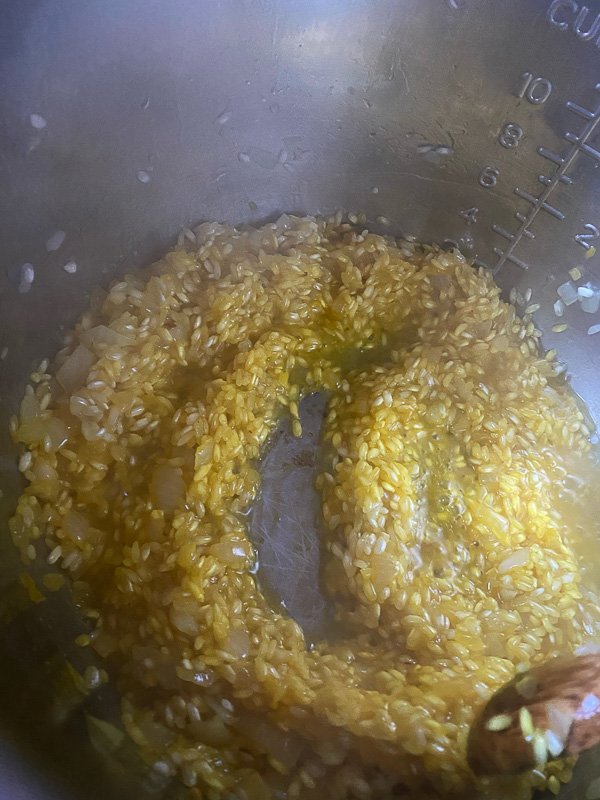 Add the chicken/vegetable broth and put the lid on your Instant Pot
. Cook for 6 minutes on High Pressure.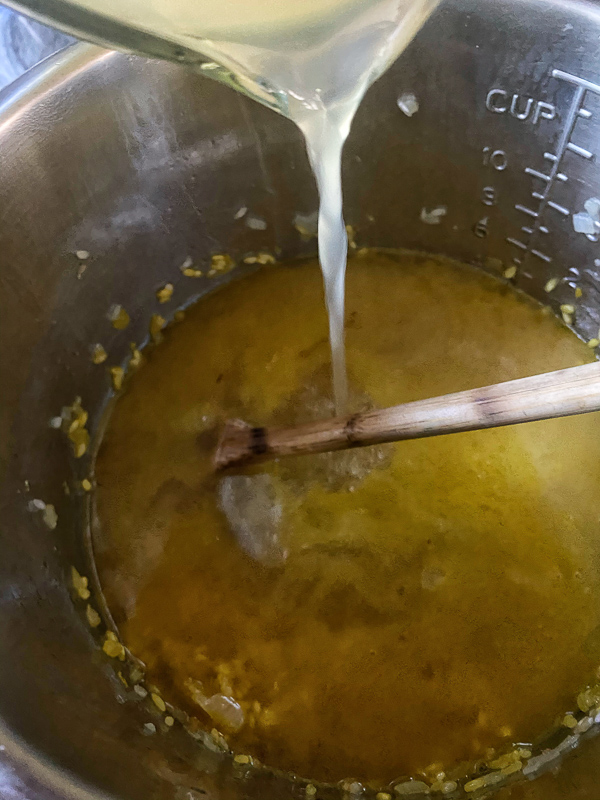 Manually release. Add in the cheese and stir well. Let it the risotto cook down until it has thickened and is less soupy.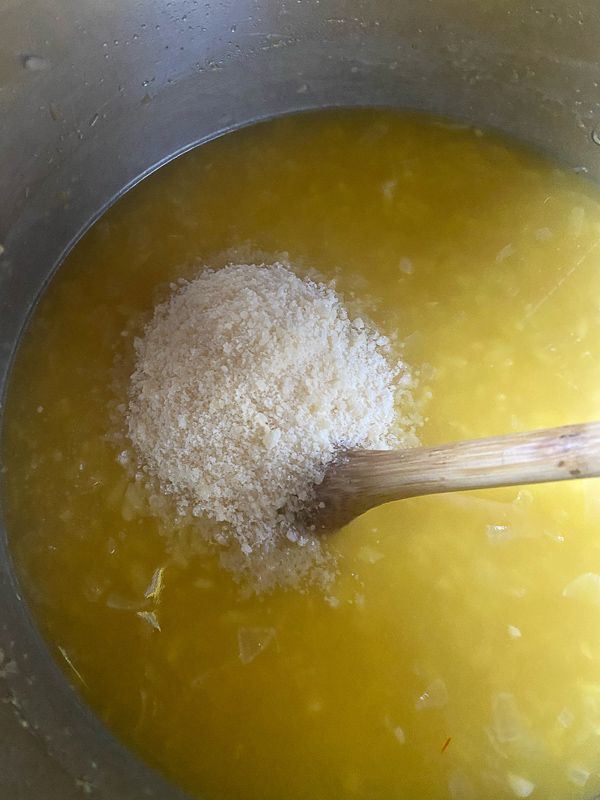 The longer it sits, the thicker it gets.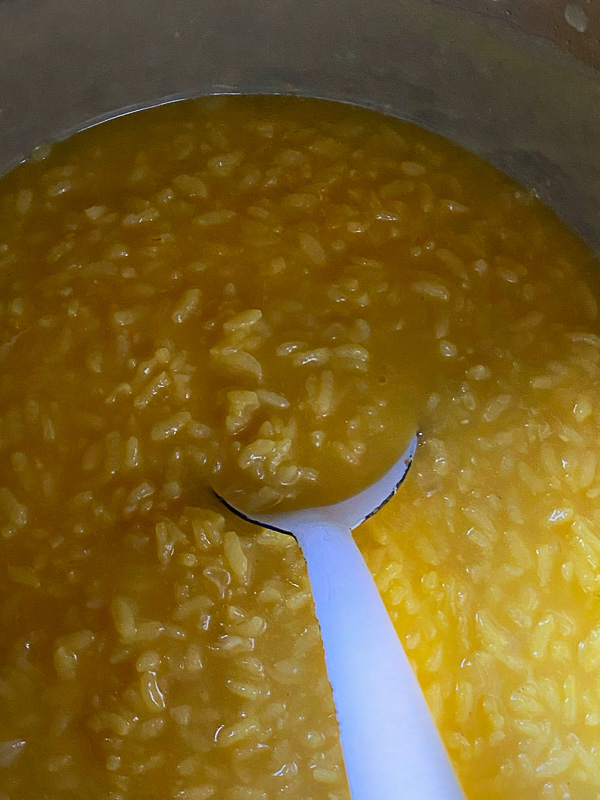 YUMMMMMM.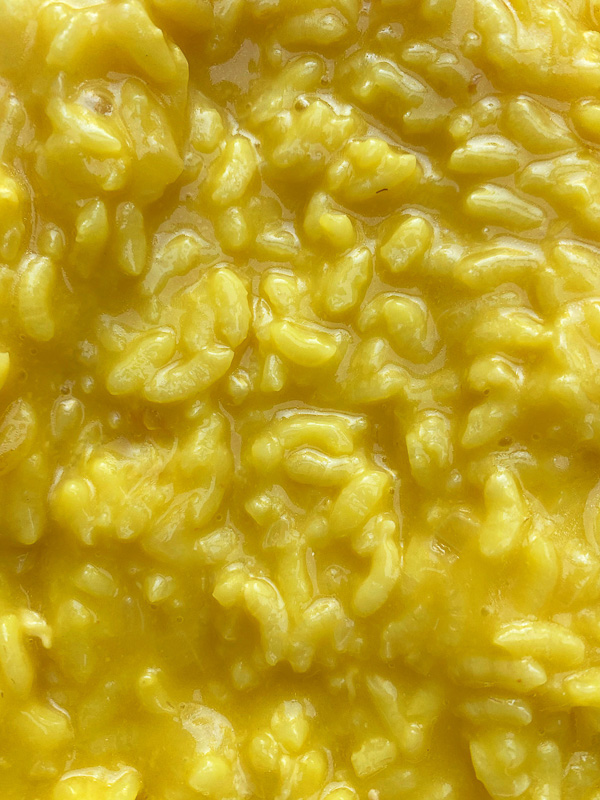 Top with fresh grated Parmesan, some Italian parsley and fresh cracked pepper.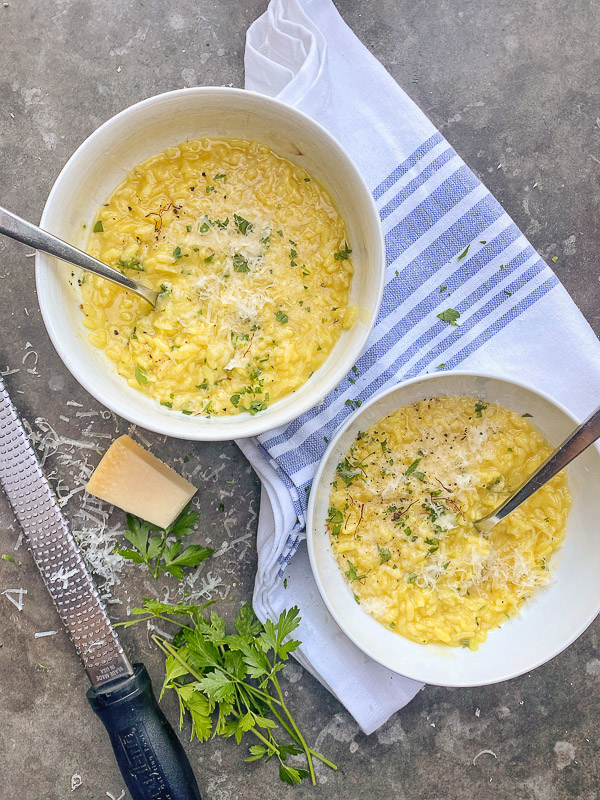 I'm happy to have a new/simple restaurant to add to the list that tastes like it's from a restaurant.
Instant Pot Saffron Risotto

serves 4

recipe slightly adapted from Dinner in an Instant

2 tablespoons extra-virgin olive oil

2 tablespoons unsalted butter

1 large yellow onion, diced

2 cloves garlic, minced

1½ cups Arborio rice

1 teaspoon kosher salt

large pinch of saffron threads

¼ cup dry white wine

4 cups chicken stock or vegetable broth

1/3 cup freshly grated Parmesan cheese

Using the sauté function, heat the oil and butter in the Instant Pot. Stir in the onion and cook until soft, about 5 minutes. Stir in the garlic, cook for 30 seconds, and then stir in the rice and salt. Cook, stirring frequently, until the rice starts to turn golden brown, about 5 minutes.

Grind the saffron with a mortar and pestle and add it to the pot. Then pour the wine into the mortar to rinse out any clinging saffron, and pour that into the pot as well. Stir until the wine has been absorbed, about 1 minute.

Stir in the stock, cover, and cook on high pressure for 6 minutes; then release the pressure manually. Stir in the Parmesan and continue stirring until the rice has absorbed the rest of the liquid and the risotto is creamy, 1 to 3 minutes. Taste, adjust the seasonings if necessary, and serve.