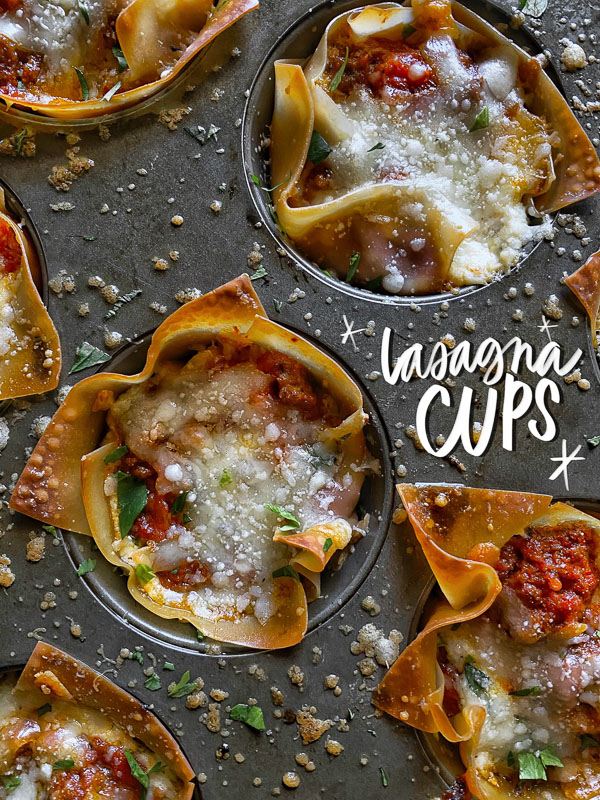 I was thinking about how much I wish my grandma was still around while I was filling up these Lasagna Cups in my kitchen the other day. When I graduated from high school (so long ago!), she made hundreds of lasagna roll-ups for my party that were a HUGE hit. As a lover of kitchen shortcuts, it's kind of a bummer she never got to see wonton wrappers being used for lasagna! They're so fun to use!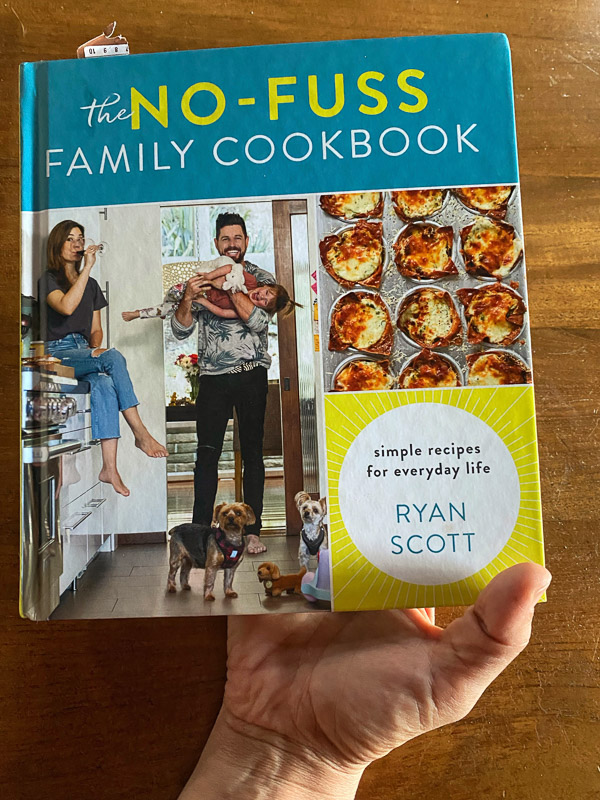 These Lasagna Cups in my friend Ryan's new cookbook – The No-Fuss Family Cookbook and they're just one of MANY recipes that captured my attention.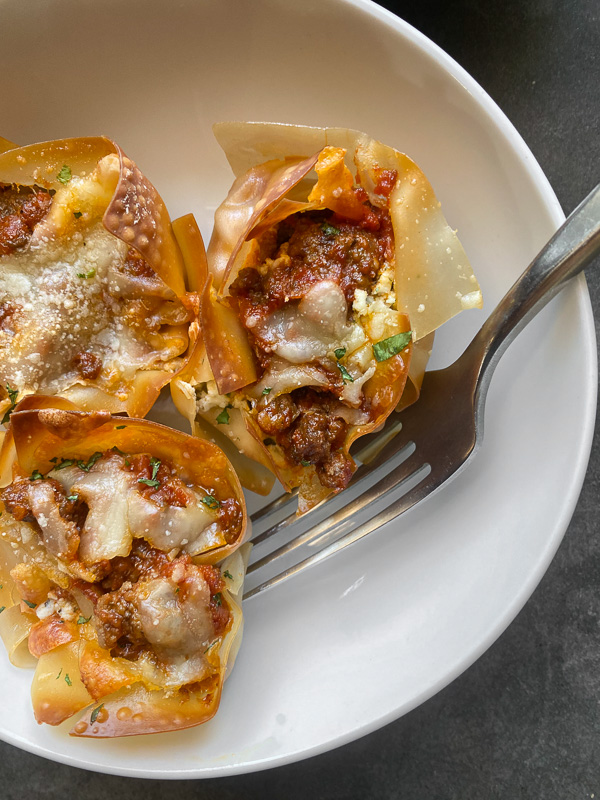 Such a fun/simple way to make lasagna that doesn't take forever! I love that the portions are easy to work out. If I am in front of a whole pan of lasagna, I turn into Garfield and I'll never stop eating or cutting "another" bite.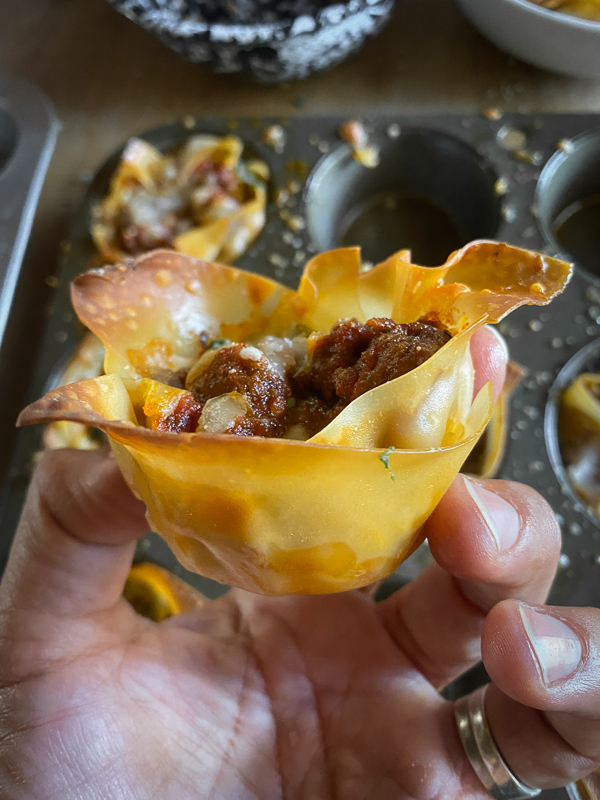 I can imagine they would make great appetizers, would be fun to put in kids' lunches, and have kids help with making them! I would have adored making these with my grandma as a kid.
Let's gather ingredients!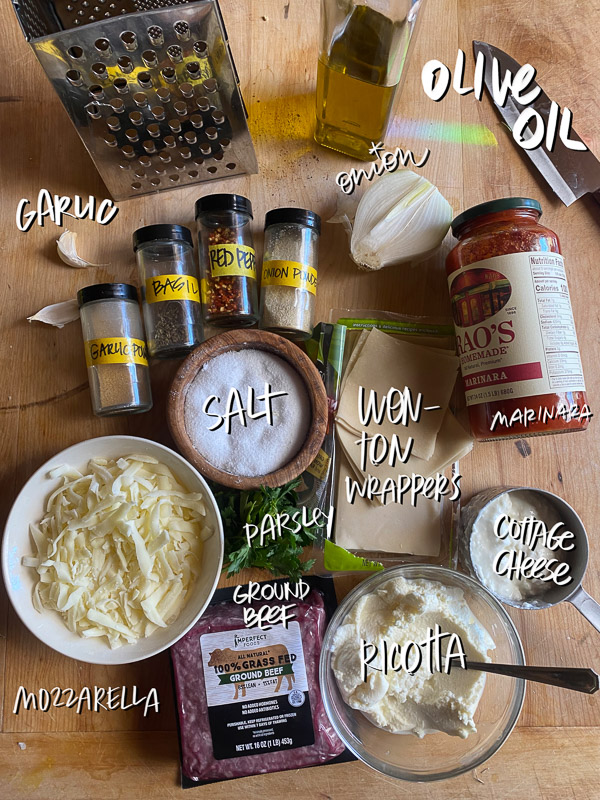 We are gonna get started with the meat mixture. First, we grate the onions and mince the garlic.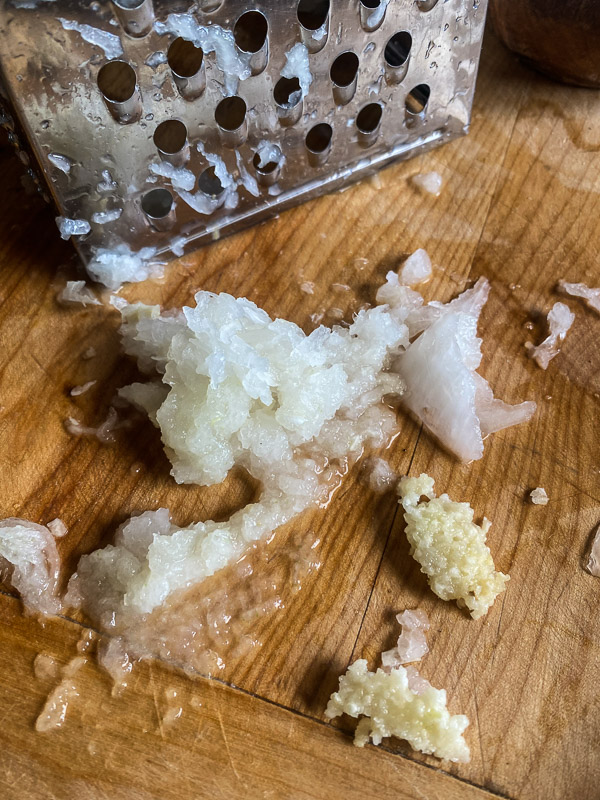 We cook them in a saucepan and then we brown the ground beef with onion powder, garlic powder, and herbs.
Next, we add the marinara and we are done!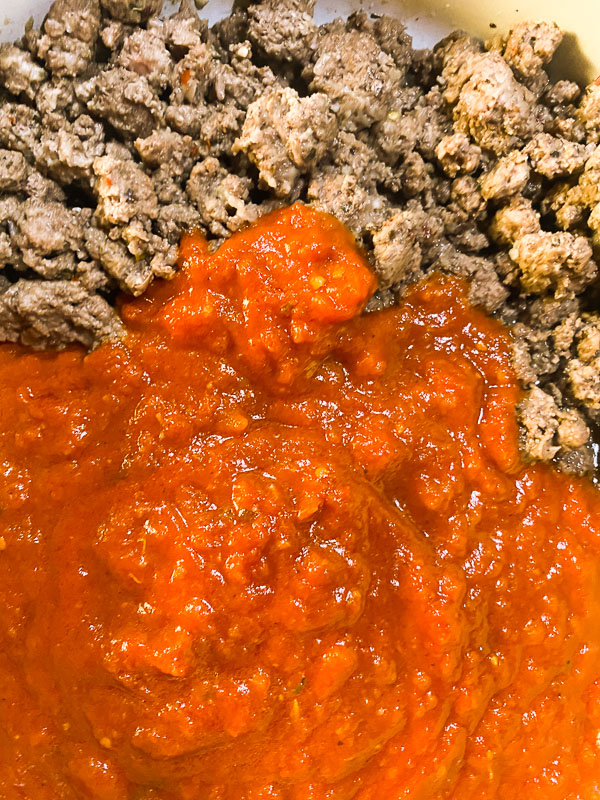 Ricotta, cottage cheese, garlic powder, salt & pepper make up the cheese filling.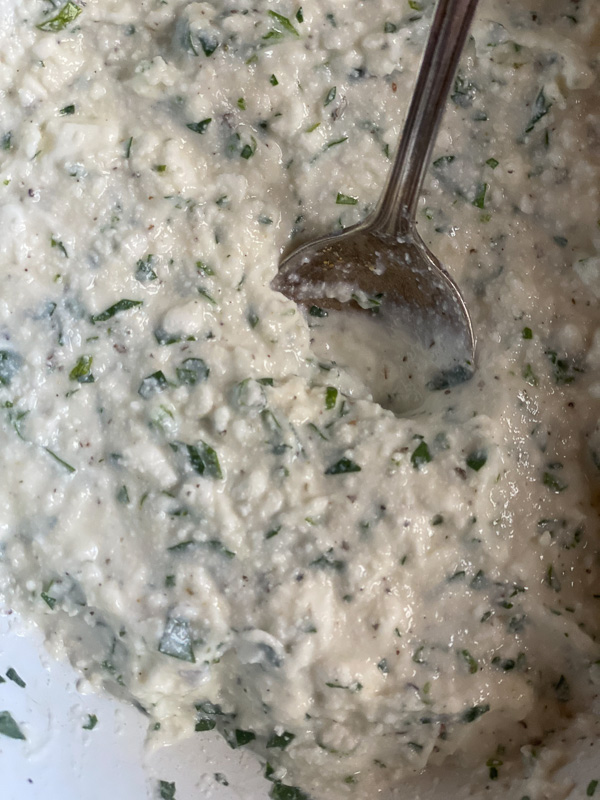 ASSEMBLY LINE SETUP!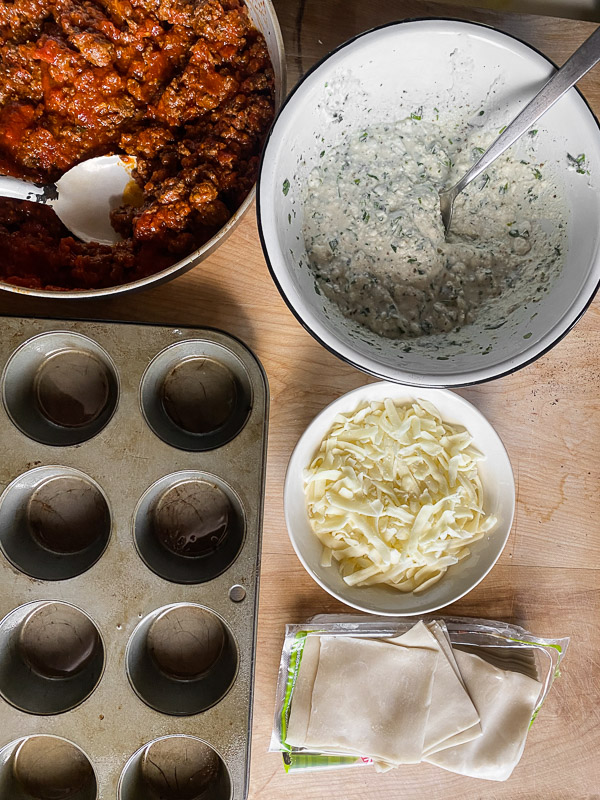 Three wonton wrappers make up each cup!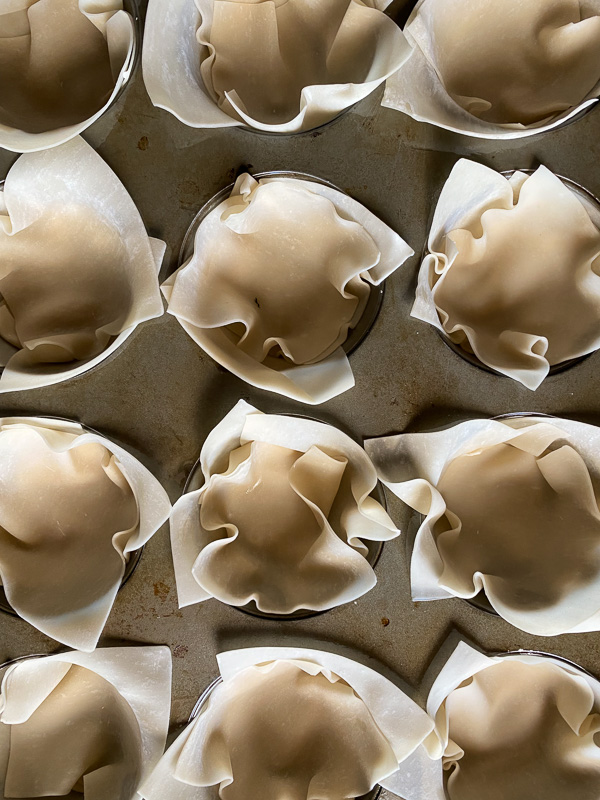 I'm using my grandma's muffin tin 😉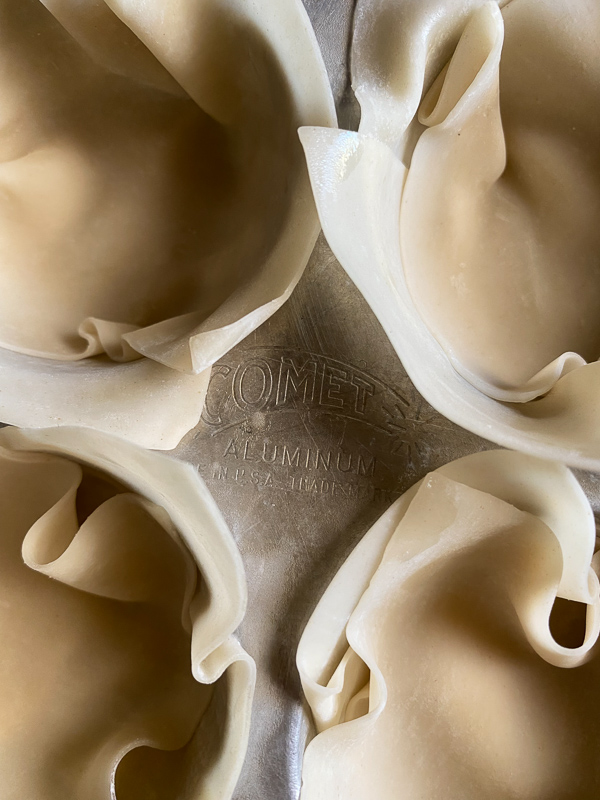 Each cup gets some mozzarella cheese on the bottom.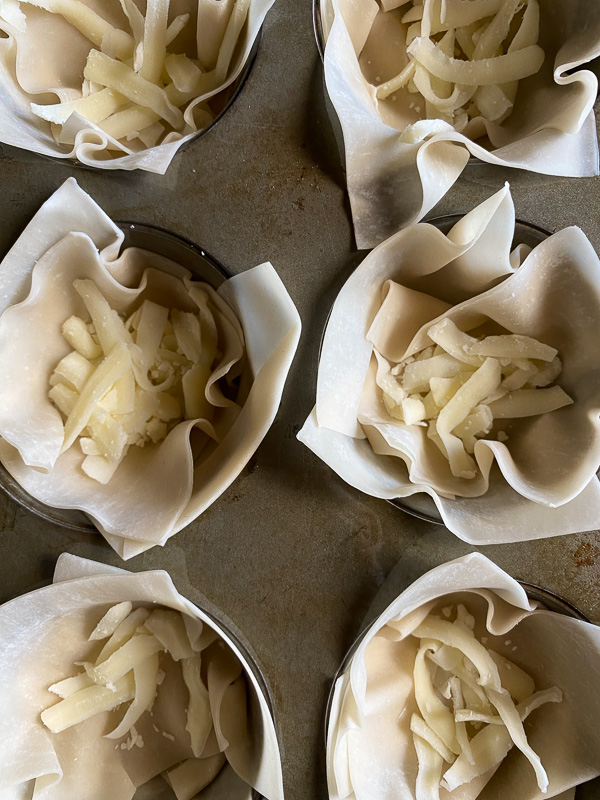 Meat mixture goes on top.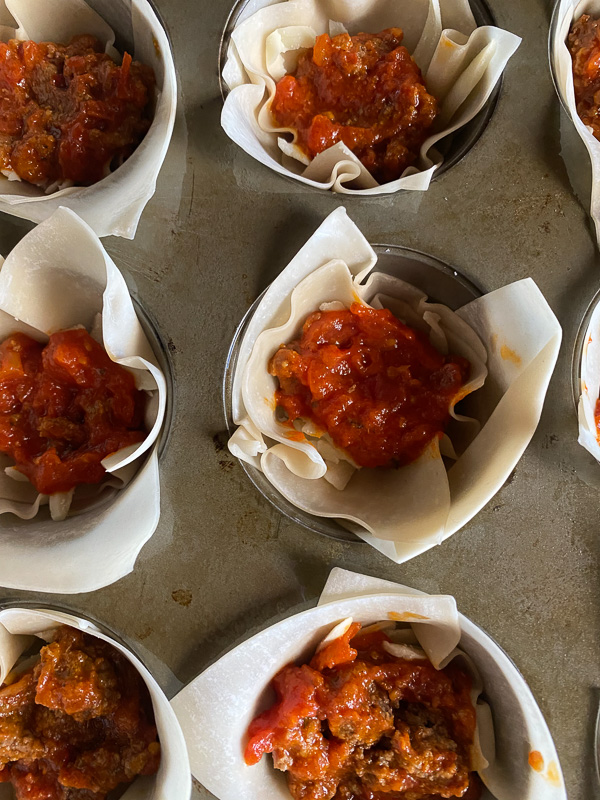 Followed by the a sprinkle of mozzarella and then the cheese filling!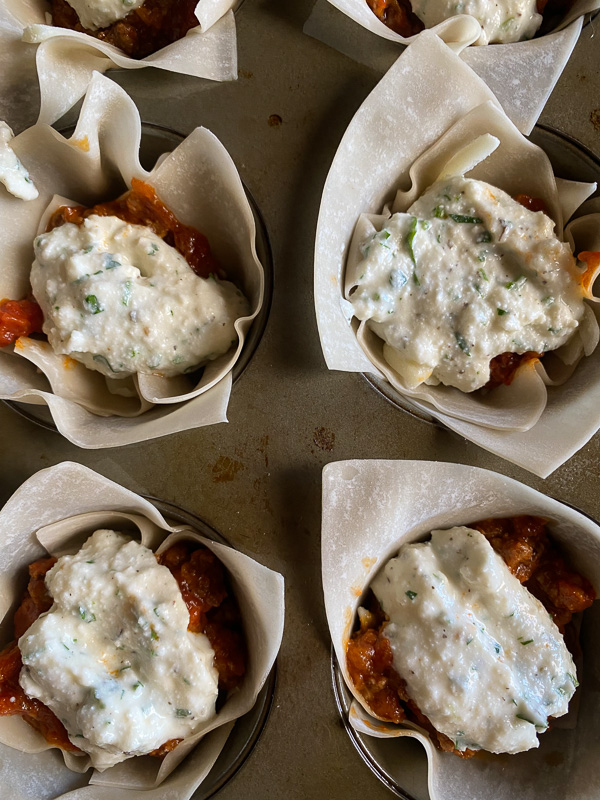 Another bit of meat sauce…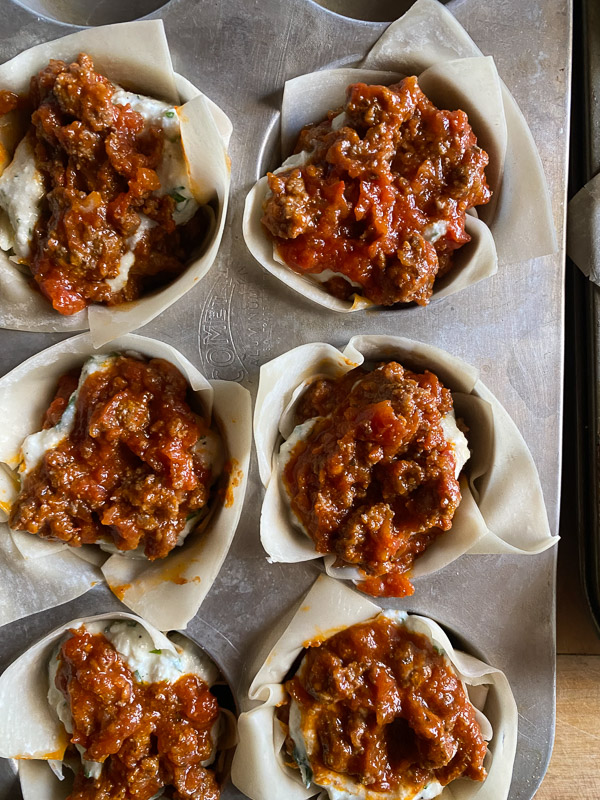 Look at all of those babies!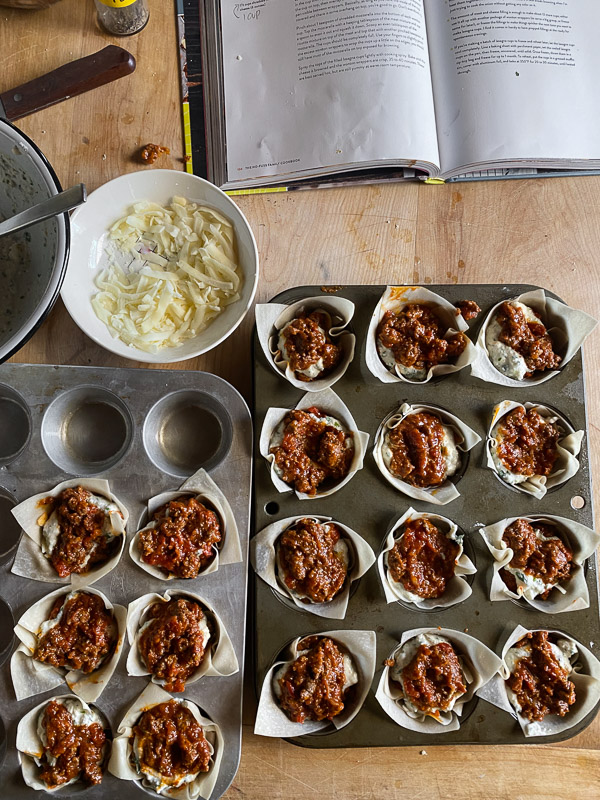 Top with more mozzarella. Fold-down some of the edges and spray with cooking spray before you pop them in the oven.
HELLLOOOOOO GOODNESS.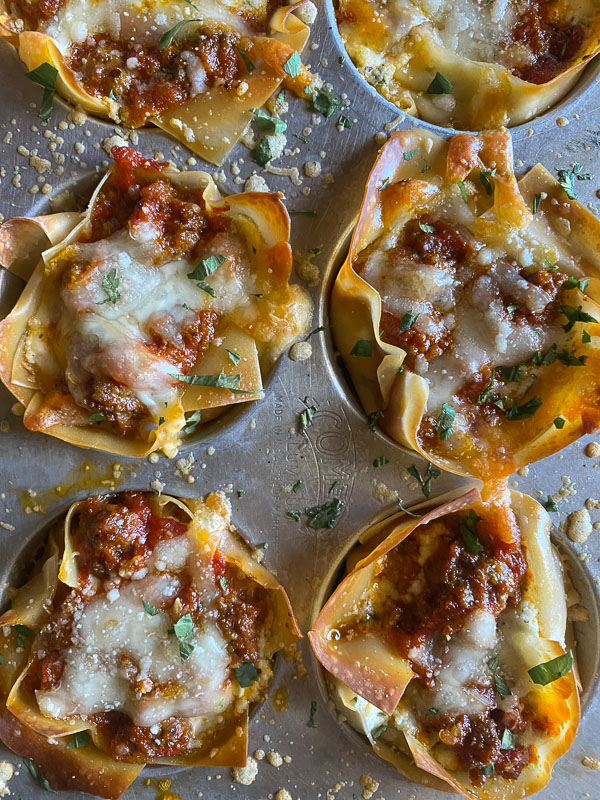 I wrapped some up to keep in my freezer for an easy work-from-home lunch.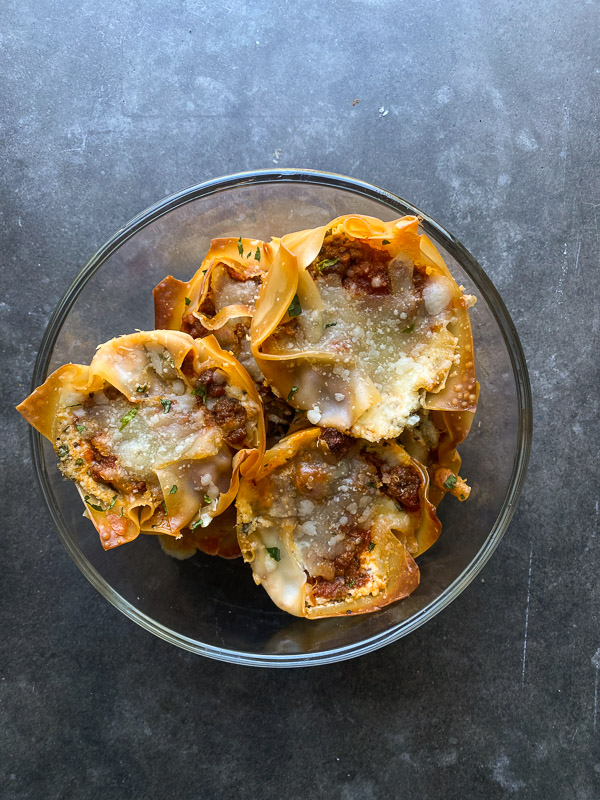 I love the crispy edges. It's always been one of my favorite parts of lasagna.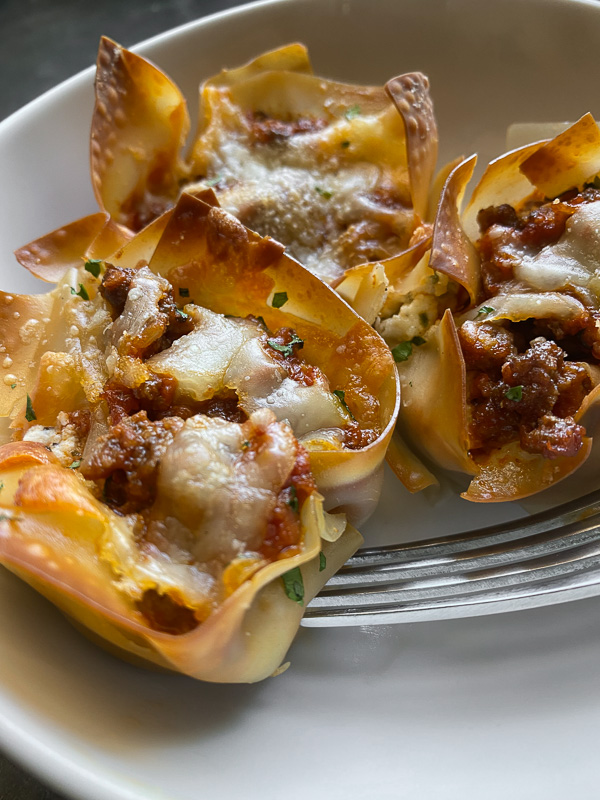 YUMMMMMMMMMMMMM.
Lasagna Cups

recipe adapted from the The No-Fuss Family Cookbook by Ryan Scott

cooking spray
1 heaping tablespoon olive oil
1/2 medium onion, grated
3 cloves garlic, minced
1 1lb. ground beef (90% lean)
1 tablespoon dried onion powder
1 tablespoon garlic powder
1 teaspoon dried basil
2 teaspoons kosher salt
1/2 teaspoon ground black pepper
a heavy pinch red pepper flakes
1 24oz. jar of your favorite marinara sauce
1 cup full-fat ricotta cheese
1/2 cup nonfat cottage cheese
1/4 cup chopped fresh flat-leaf parsley
1 12 oz. package square wonton wrappers
1 1/2 cups shredded mozzarella

Preheat oven to 325F

Liberally spray 18 wells of two twelve-cup muffin tins with cooking spray.

Combine the olive oil, grated onion (with any juice released while grating), and garlic in a large saucepan and cook over medium-high heat until the onion softens and the garlic becomes fragrant about 5 minutes. Add the ground beef to the onion-garlic mixture and break up with a spoon. Add the onion powder, garlic powder, dried basil, 1 teaspoon of salt, pepper and as many red pepper flakes as you can handle. Stir to combine, reduce heat to medium and cook until almost all the moisture has evaporated from the mixture, 12 to 15 minutes.

Drain any fat from the meat and stir in the marinara sauce. Set aside.

In a small bowl, stir together the ricotta, cottage cheese, parsley. Season with remaining salt & pepper to taste and set aside.

Arrange wonton wrappers in each prepared muffin cup to create a cup with about an inch of overhang on top. Drop about a heaping teaspoon of shredded mozzarella into the bottom of each cup followed by a heaping tablespoon of the meat mixture. Push filling down with a spoon. Sprinkle with a little more mozzarella and place a tablespoon of the ricotta mixture on top of each cup. Top each cup with the rest of the meaty marinara and sprinkle tops with remaining mozzarella.

Spray the tops of the filled cups with cooking spray. Bake until cheese is browned and the wonton wrappers are crisp, 35 to 40 minutes. Let cool for at least 5 minutes before serving.