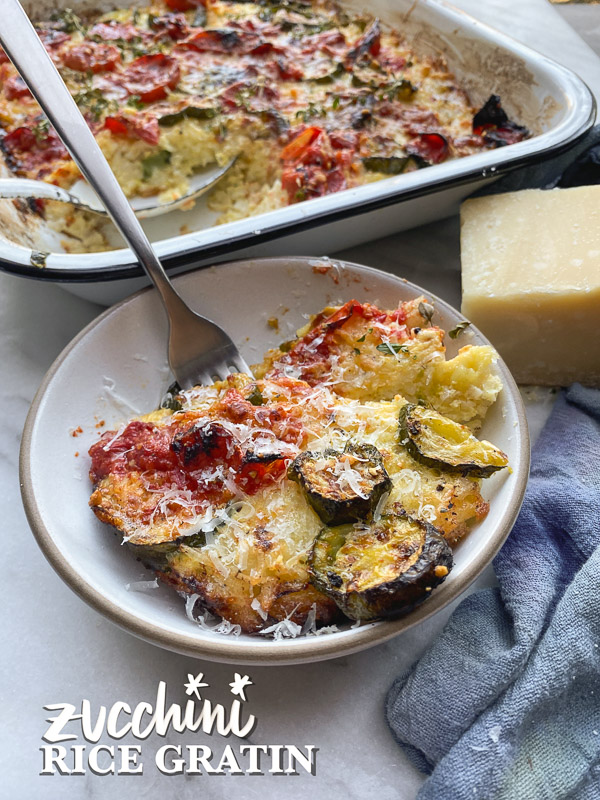 New Recipe: Zucchini Rice Gratin!
We almost always have leftover rice in the fridge because my child LOVES RICE and it's a very adaptable ingredient to have in my meal prep repetoire.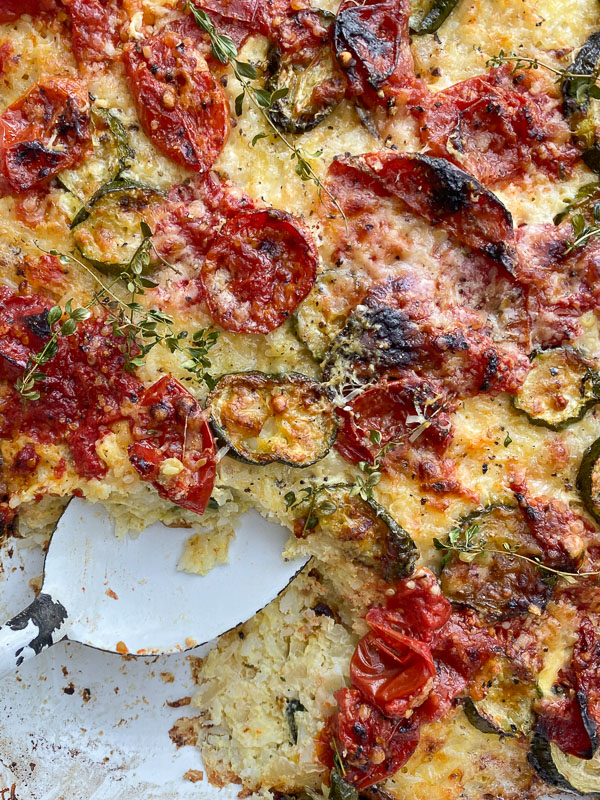 If you take some tomatoes from a friend and some zucchini that didn't make its way into fritters, you can easily prepare a Zucchini Rice Gratin with the addition of eggs and cheese.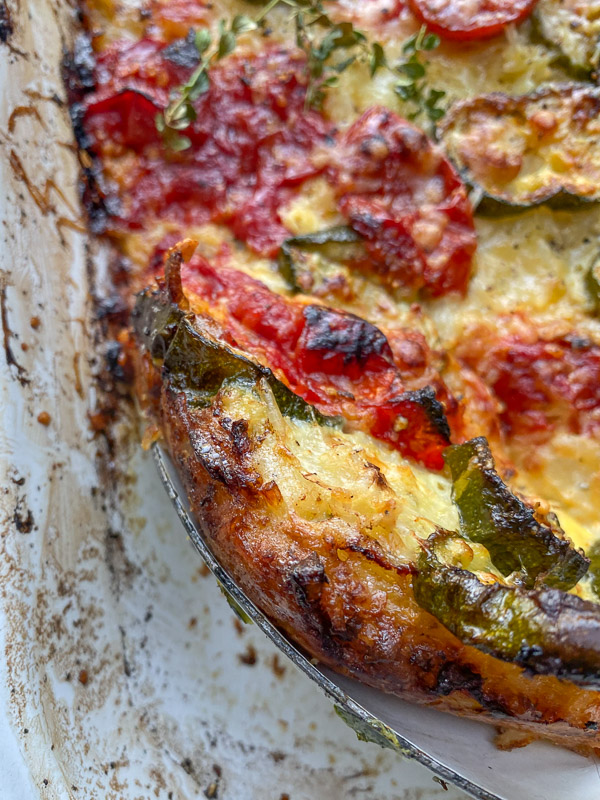 When I served up a bowl, it reminded me of arancini (fried balls of risotto with cheese) but not fried and waaaaay less time-consuming. If you're a fan of crispy rice and roasted vegetables, this makes an amazing side dish served with your protein of choice (I'd do sausage) or a main dish paired with a salad. Either way, it's a reminder that rice is one of the ultimate kitchen shapeshifters. No wonder it's always a staple in the Benjamin household.
HELLO RICE!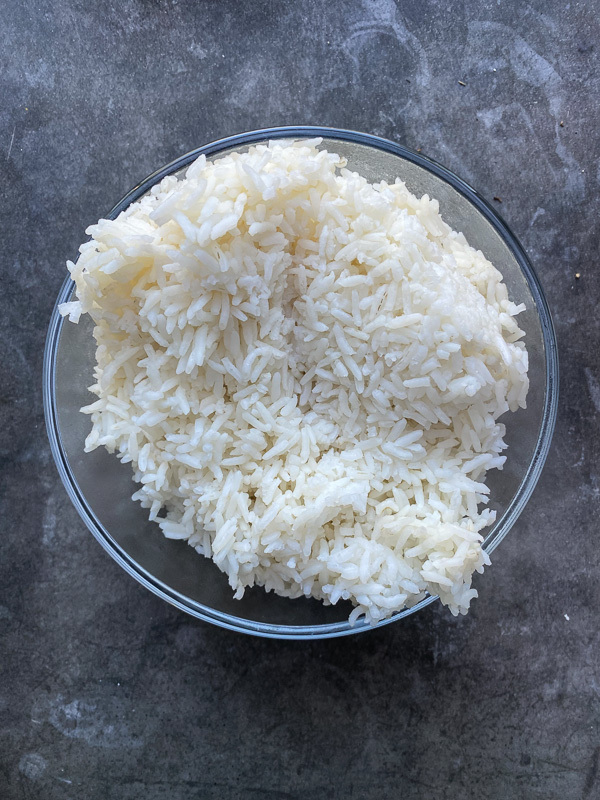 Let's gather some ingredients to join you.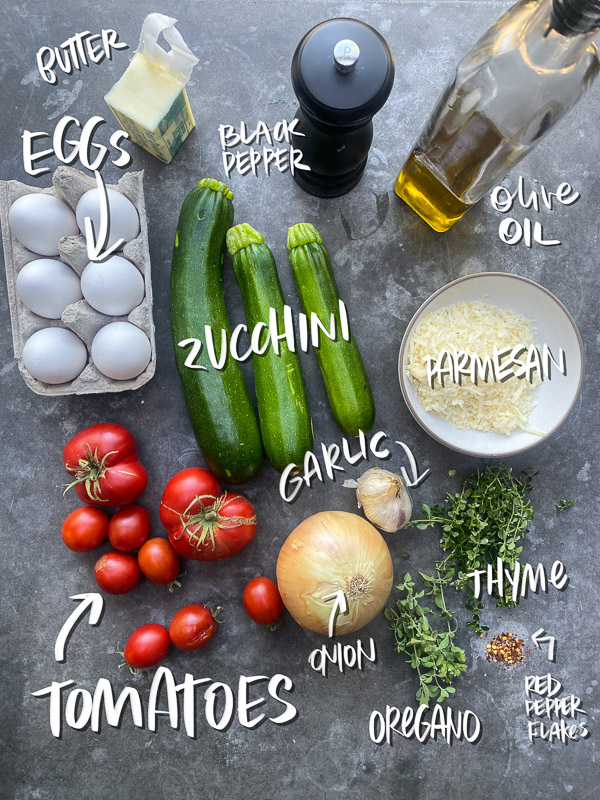 Butter up a pan.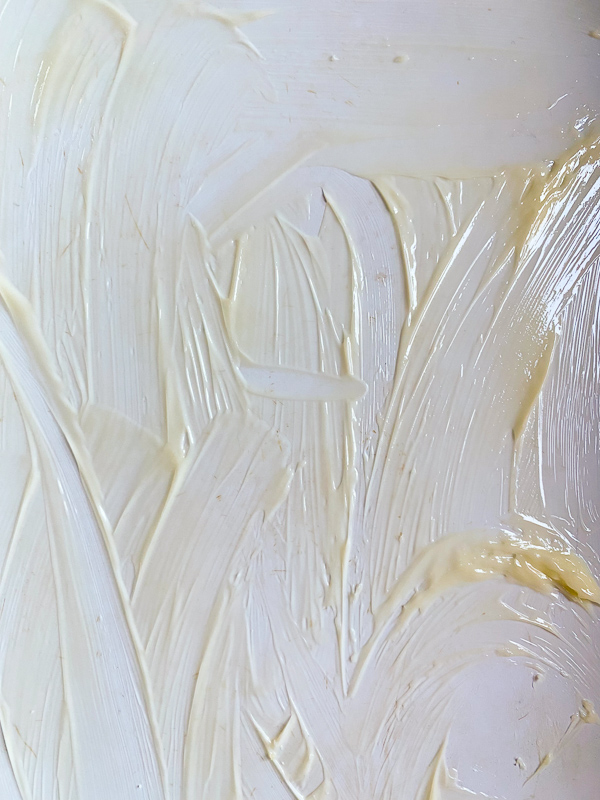 Chop therapy for the tomatoes, zucchini, onions and garlic!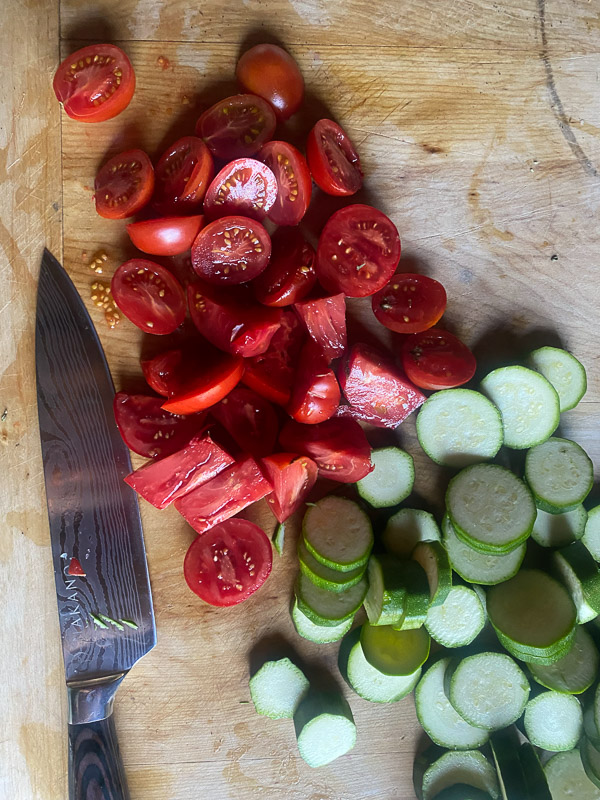 The tomatoes and zucchini get roasted.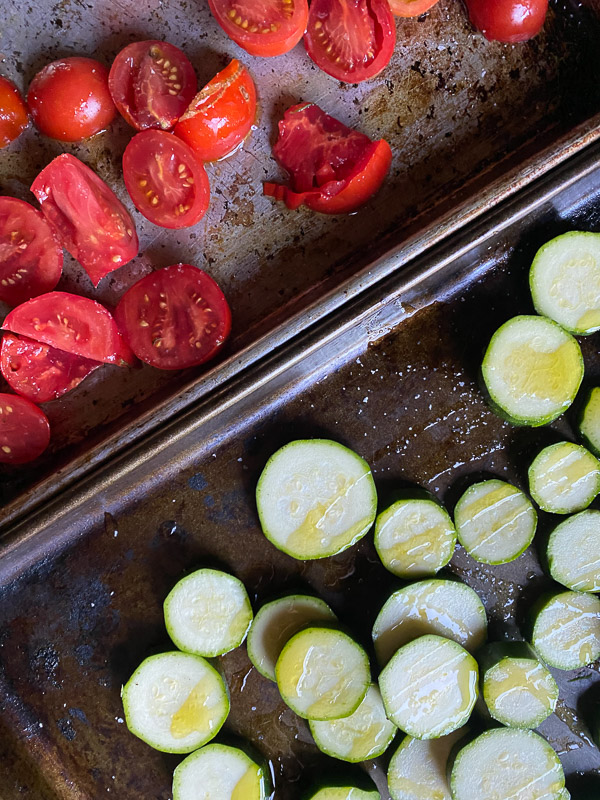 Onions and garlic soften in some olive oil in a skillet.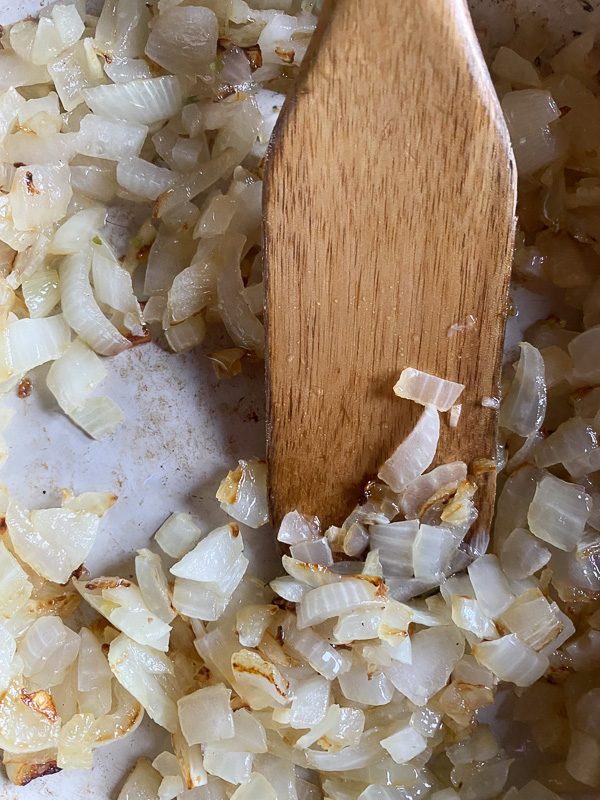 The binder for the rice is egg, cheese, onions and herbs!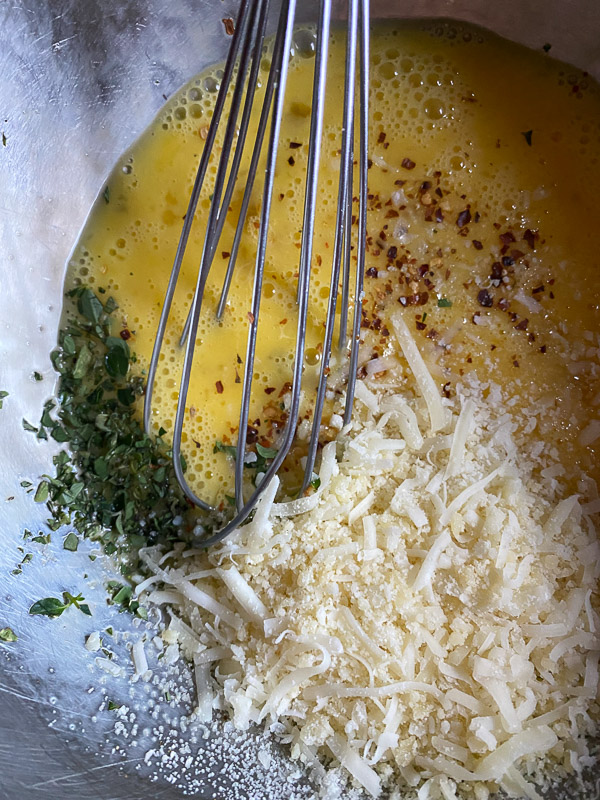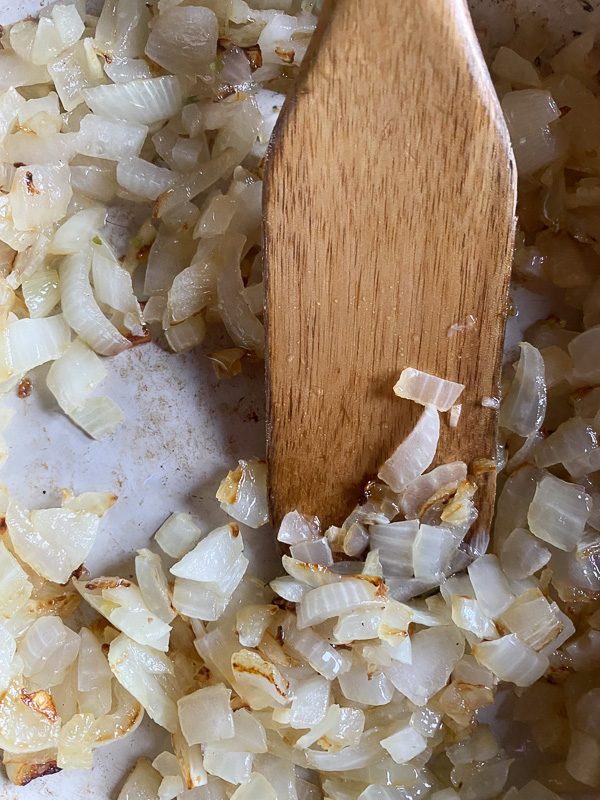 Rice meets its destiny.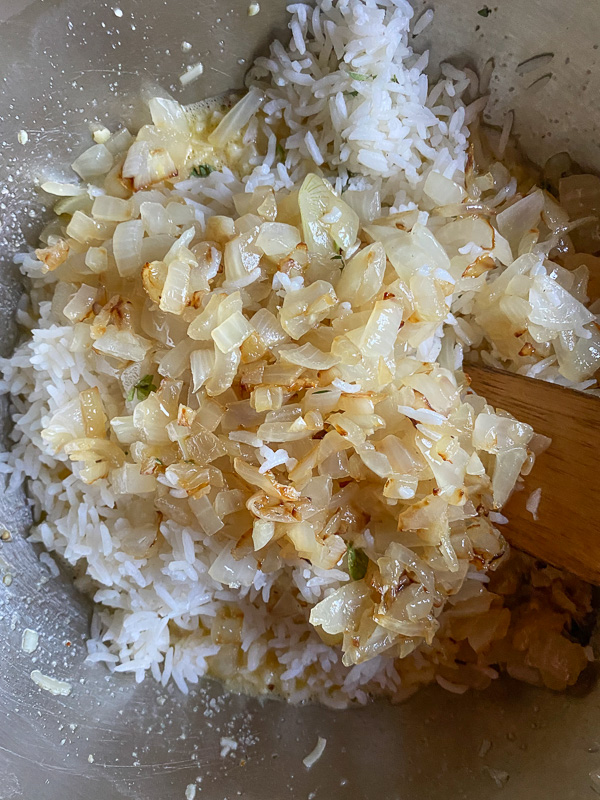 Rice is layered. We layer down the zucchini.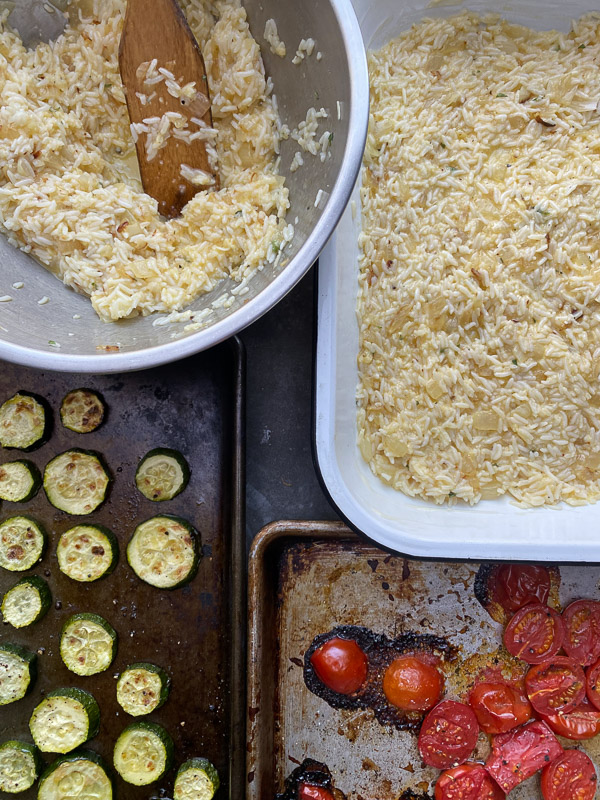 Hello zucchini.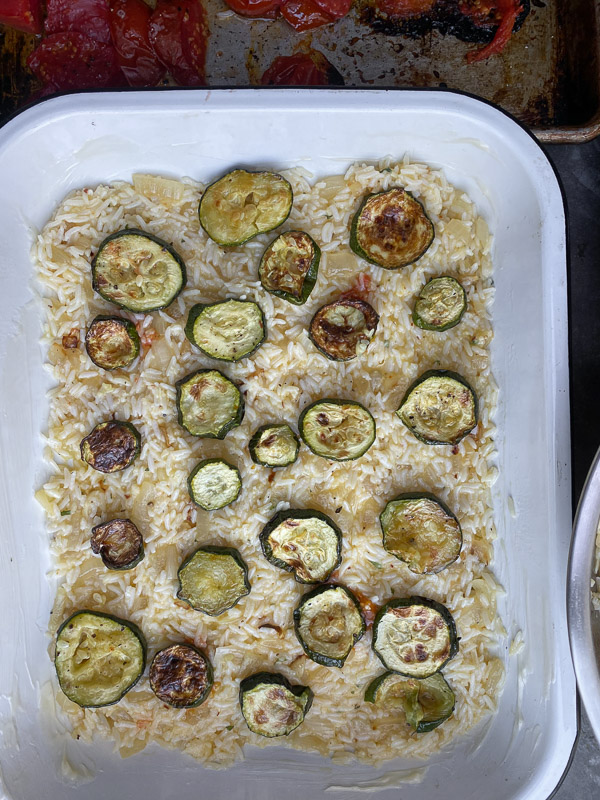 That zucchini gets topped with the rest of the rice.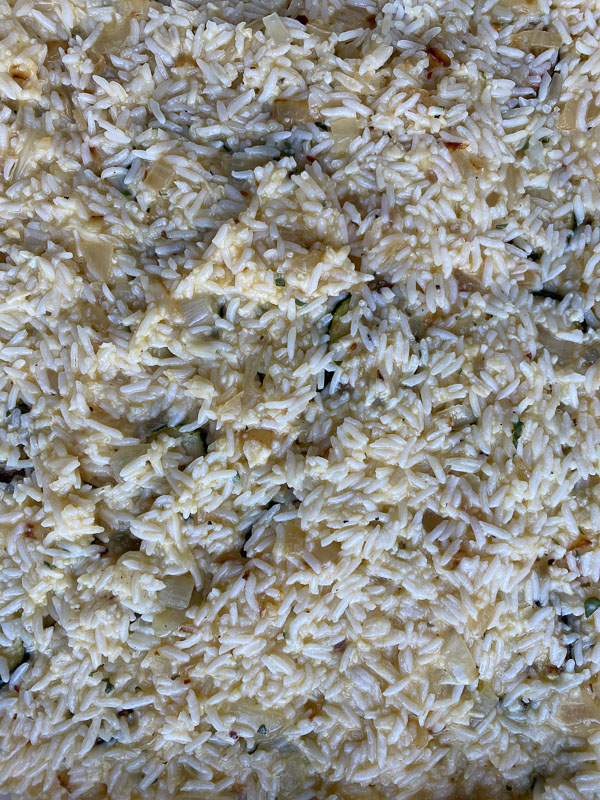 Then we top with the rest of the zucchini and TOMATOES.
Cheese covers the top because WHY NOT?!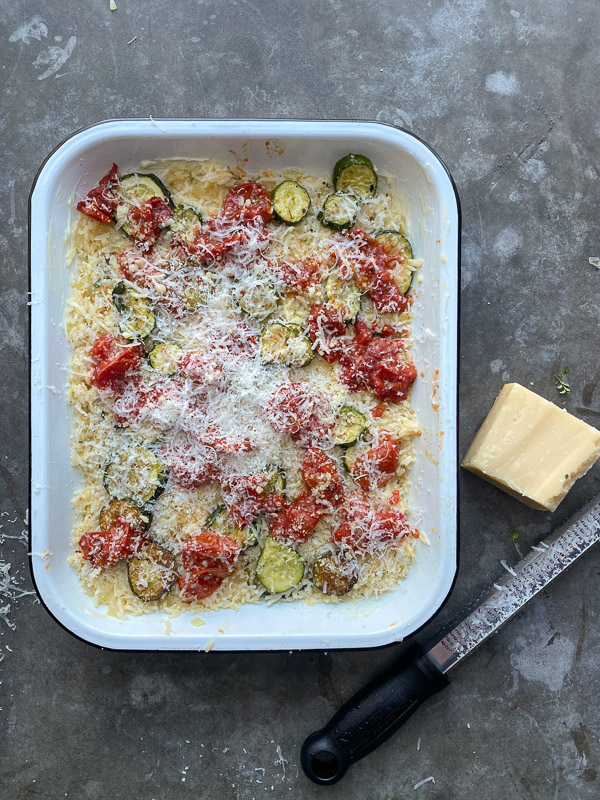 After some time in the oven we have this.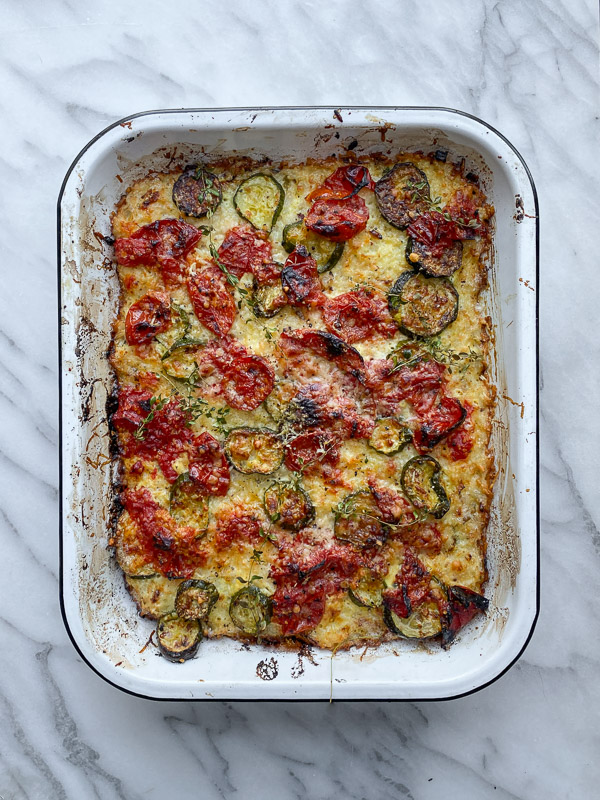 MMMM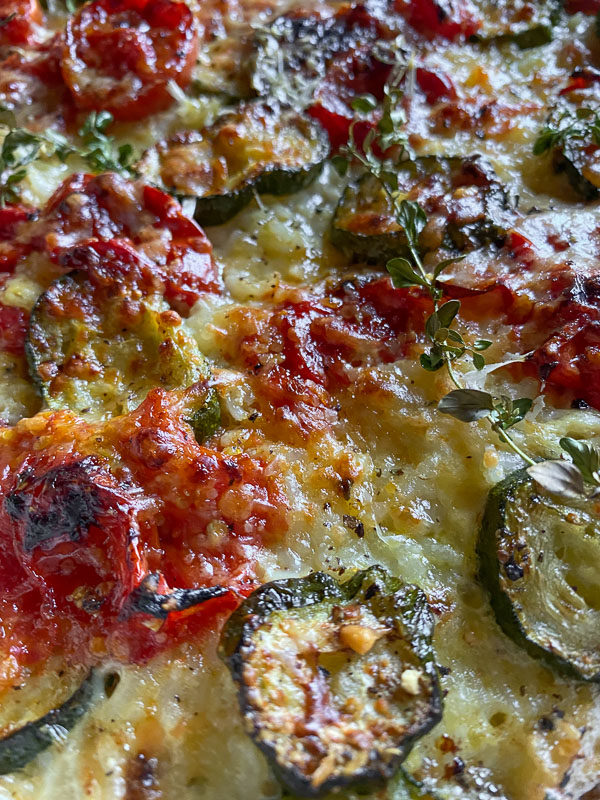 The crispy bits are my favorite.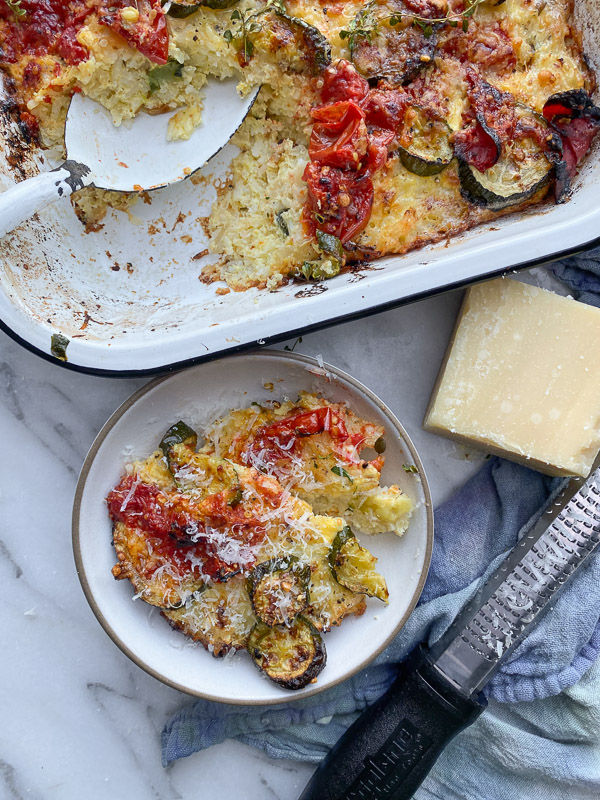 And a great way to use up what's leftover in the fridge!
serves 4-6
Zucchini Rice Gratin

rserves 4-6

ecipe adapted from Gourmet Magazine

1 1/2 pounds zucchini (about 3 medium), sliced crosswise 1/4 inch thick
7 tablespoons olive oil, divided
1/2 pounds plum tomatoes, sliced crosswise 1/4 inch thick
1 medium onion, chopped
3 garlic cloves, minced
3 large eggs, lightly beaten
1 tablespoon chopped fresh thyme
1 tablespoon chopped fresh oregano
a heavy pinch of red pepper flakes
2 1/2 cups cooked rice
1 1/3 cups grated Parmesan, divided

Preheat oven to 450°F with racks in upper and lower thirds.

Toss zucchini with 1 tablespoon oil and season with salt & pepper on a baking sheet. Toss tomatoes with 1 tablespoon oil on an additional baking sheet and season with salt & pepper. Roast zucchini in upper third of oven and tomatoes in lower third, turning vegetables once halfway through roasting, until tender and light golden, about 10 minutes for tomatoes; 20 minutes for zucchini. Reduce oven temperature to 400F

Meanwhile, cook onion and garlic with 2 tablespoons of olive oil in a larger skillet, over medium heat until softened, about 8 minutes.

Stir together onion mixture, cooked rice, eggs, thyme, oregano, red pepper flakes, 1 cup parmesan, 1 tablespoon oil, and season with salt & pepper. Spread half of rice mixture in a shallow 2-quart baking dish, then top with half of zucchini. Spread remaining rice mixture over zucchini, then top with remaining zucchini. Top with tomatoes and drizzle with remaining 2 tablespoons oil, then sprinkle with remaining 1/3 cup cheese.

Bake in upper third of oven until set and golden brown, about 20 minutes.