Here's what this past week looked like- My Everyday Life Week 6
Leaving a trail of magic….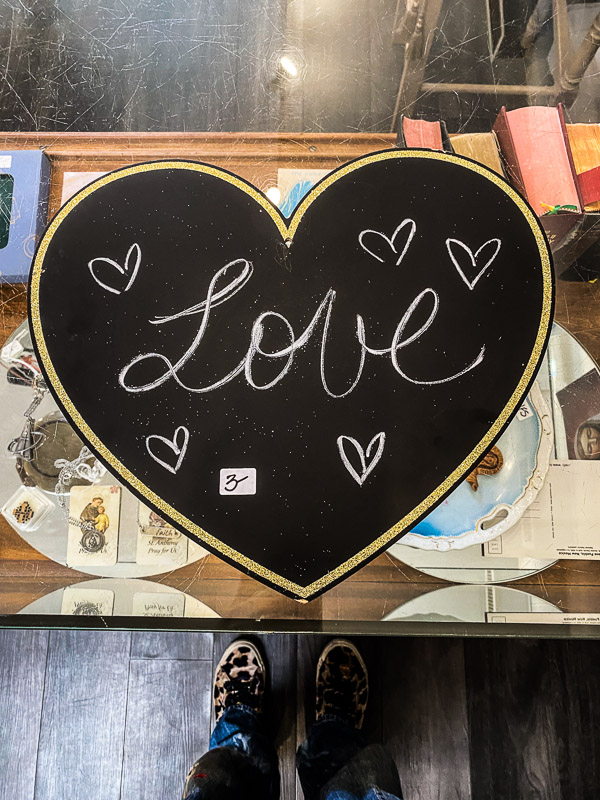 Wherever I go…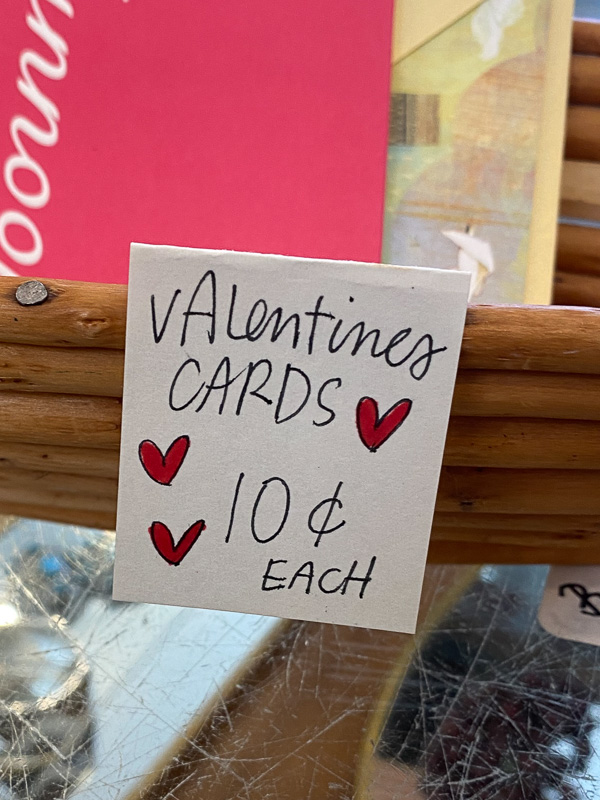 I brake for blossom photos.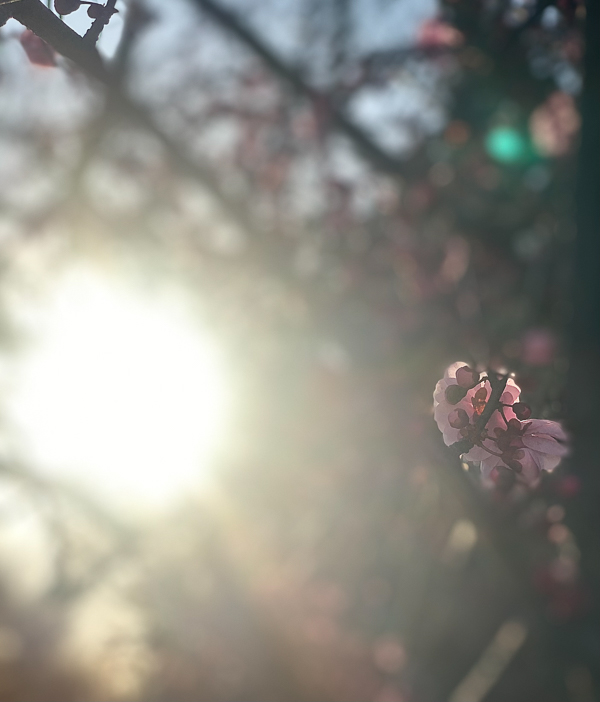 The sun made me feel alive this week. I am grateful for that.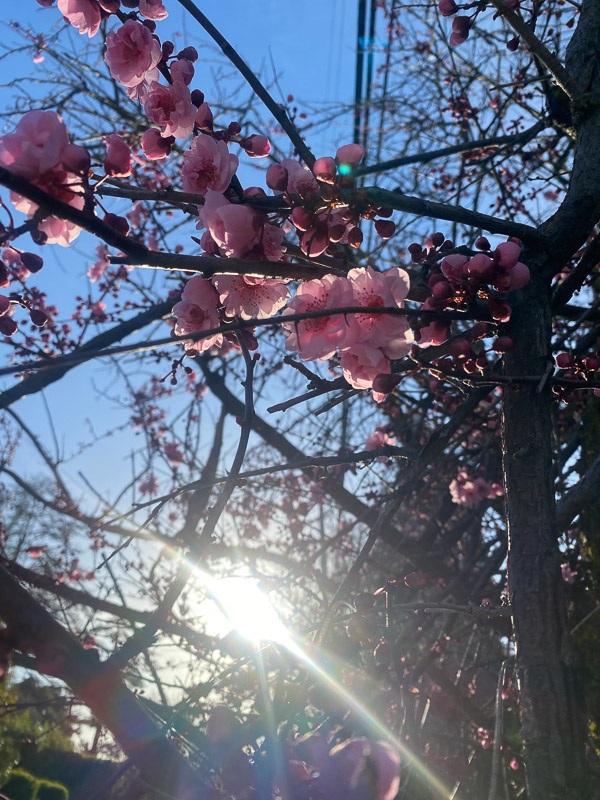 LEO full moon this week.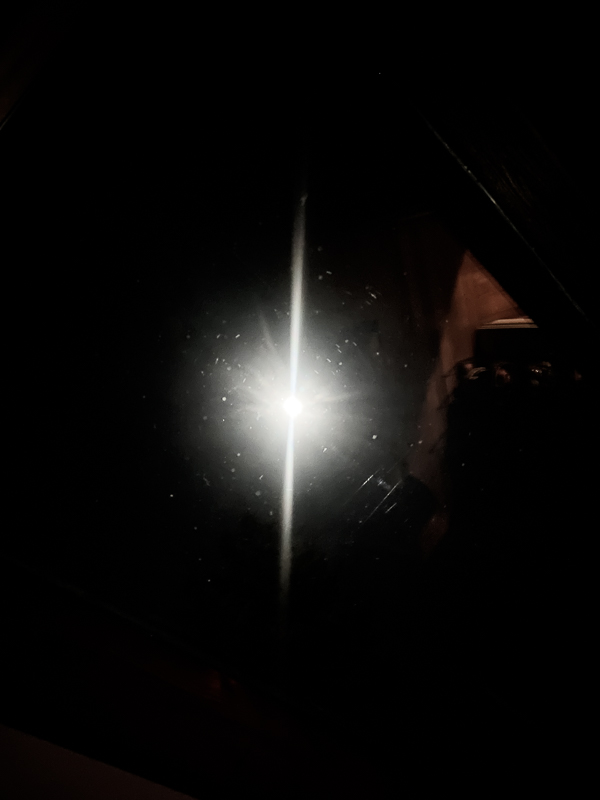 There's still light in the darkness.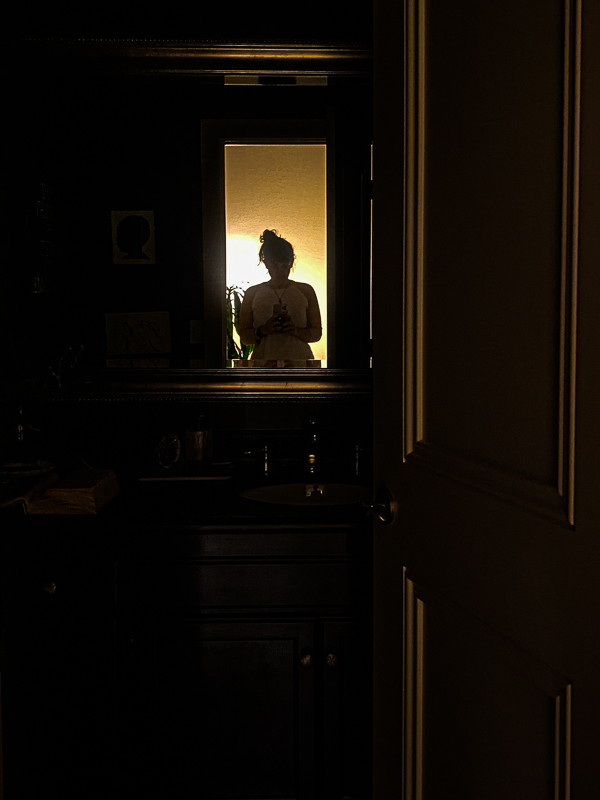 In my office.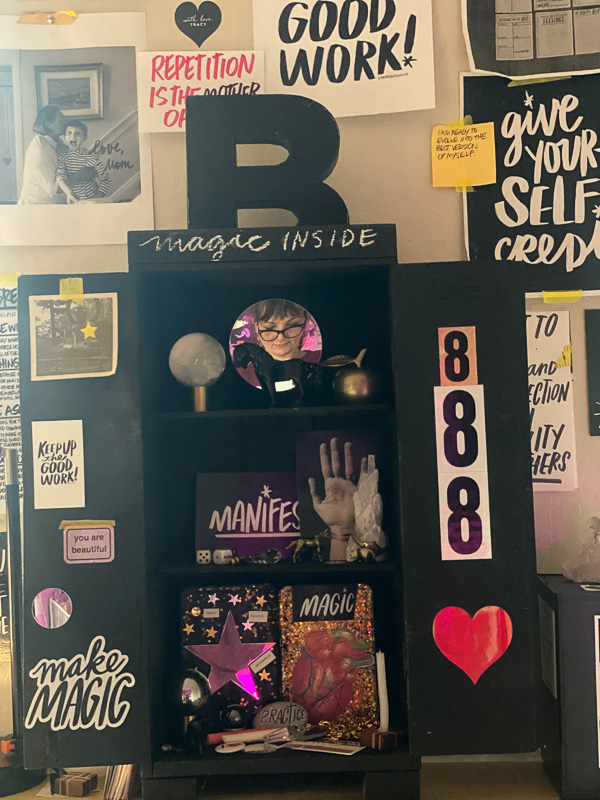 I marked all the times I did meal prep and wrote it down in this notebook.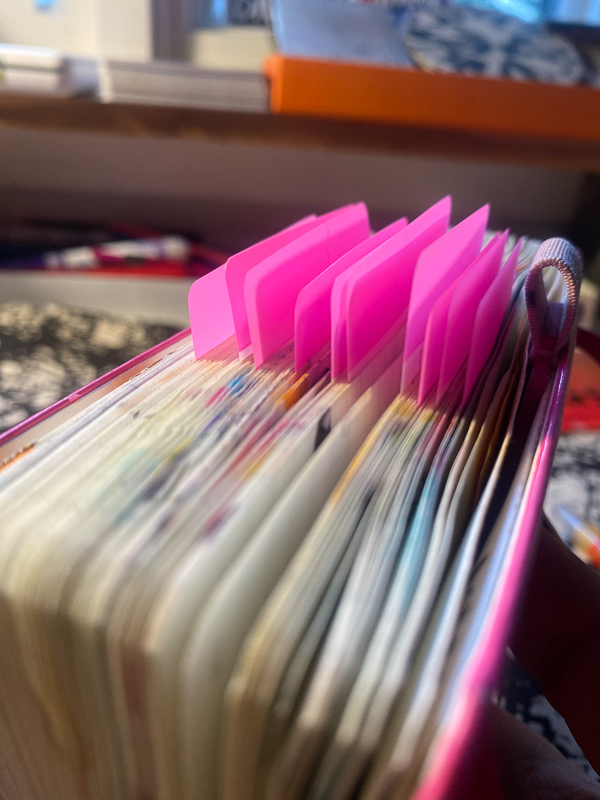 Adding magic to old entries.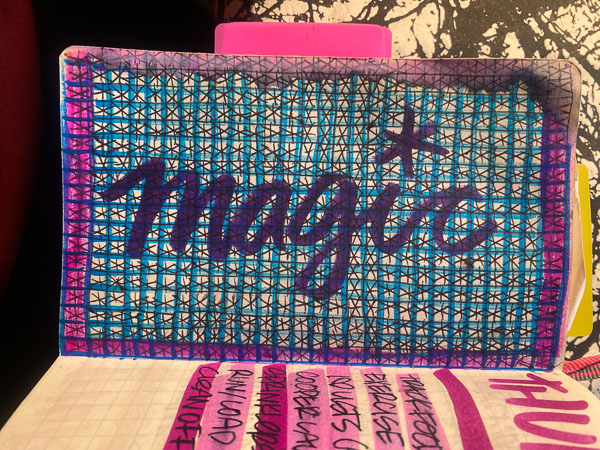 Last weekend.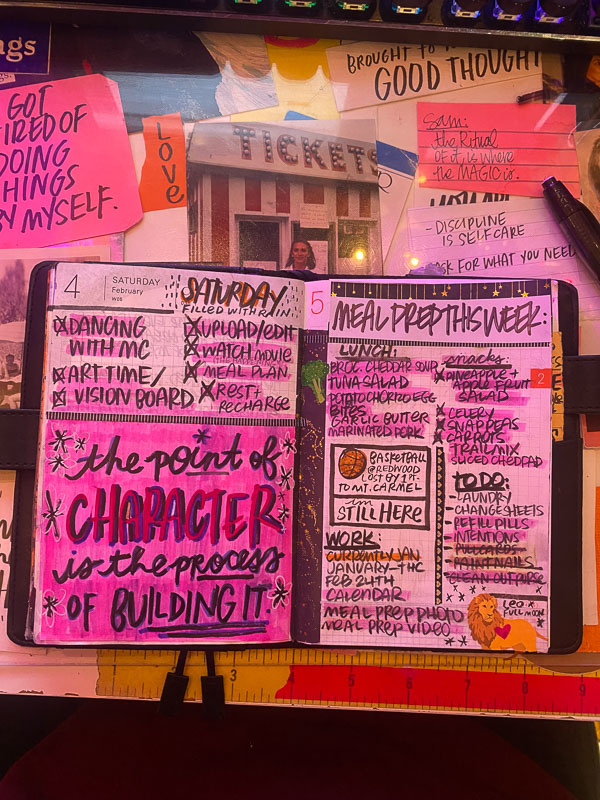 Surveying the ground after a rain.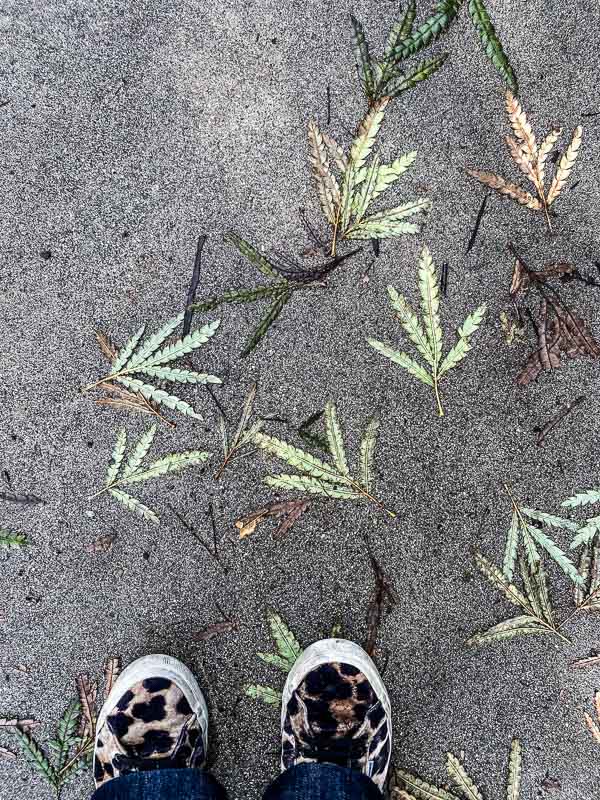 At first, I thought that said lust.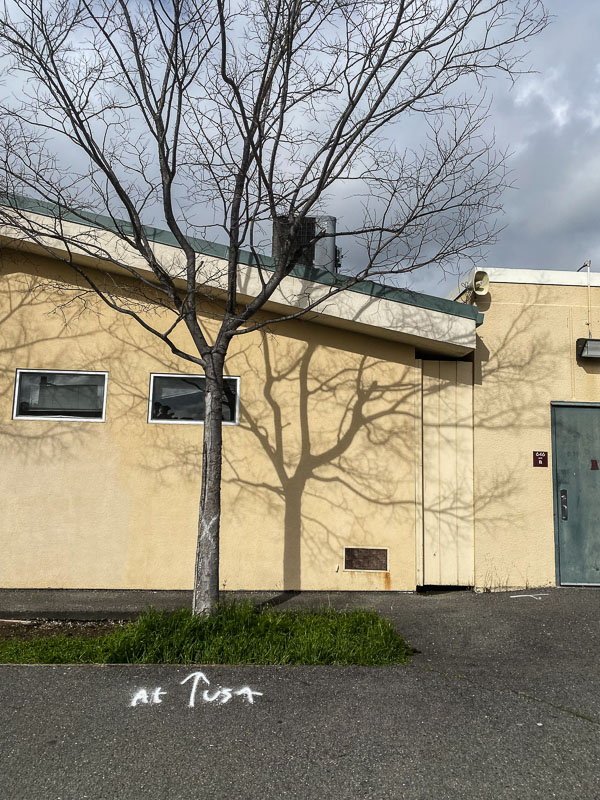 Pink notes everywhere at Redwood. We were there for a basketball game.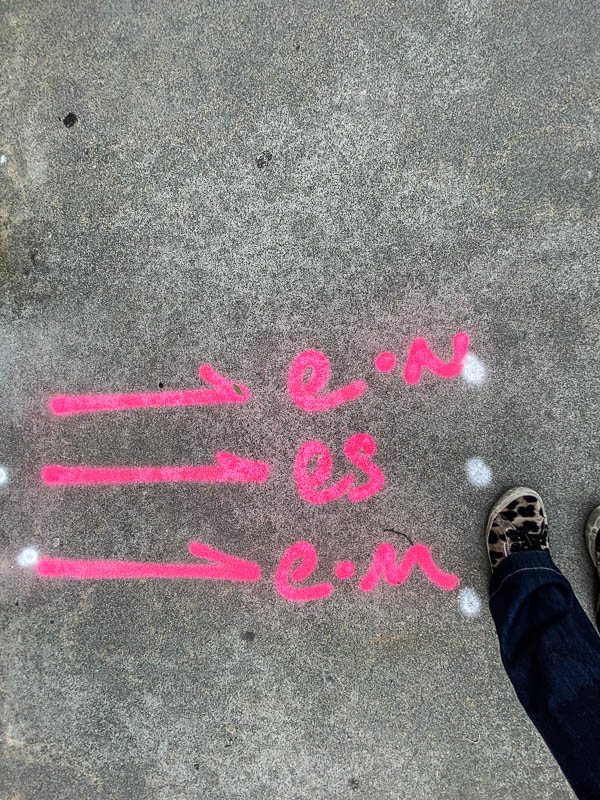 This made me smile.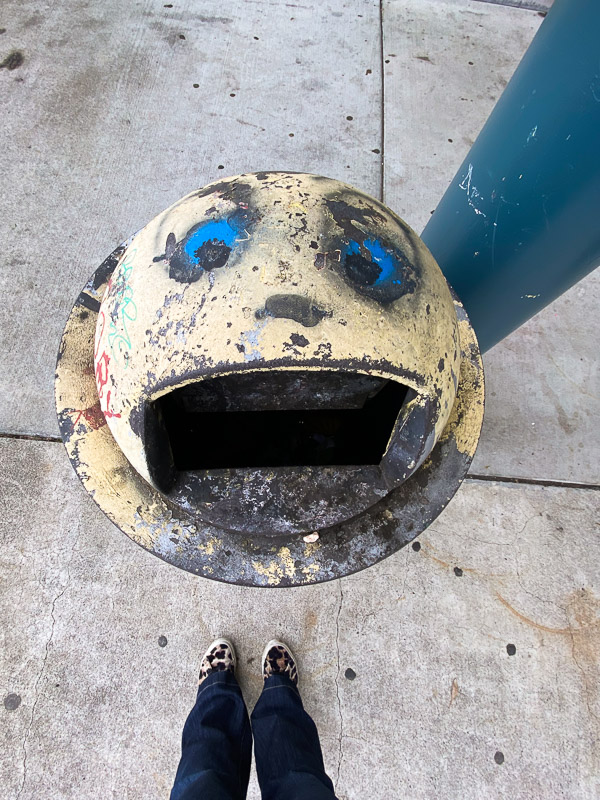 What I stare at when I'm spacing out at my computer.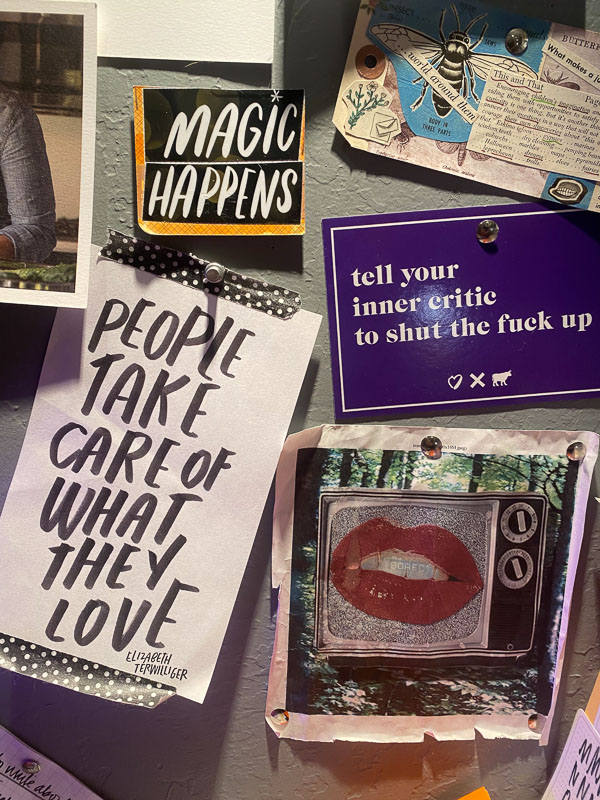 My child got a whole thing of butter packets this week. He's very happy about that.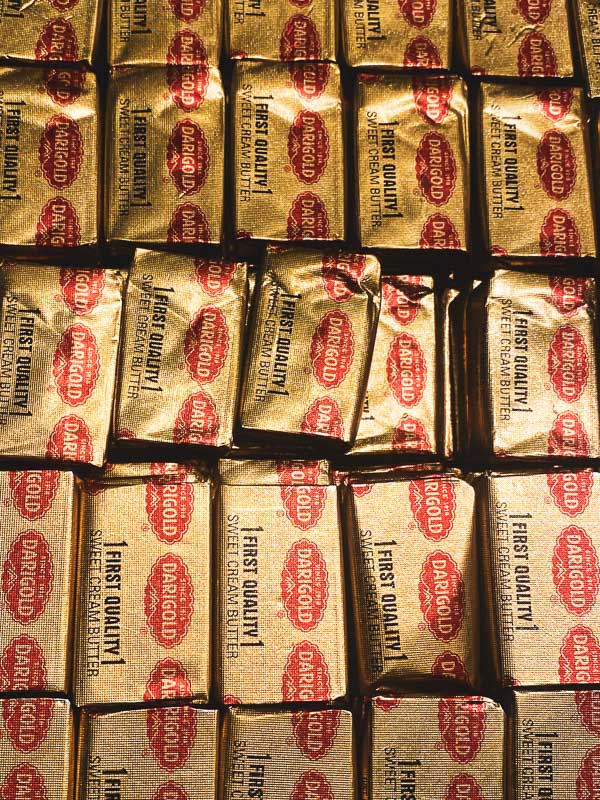 Not lined up and WHYYYYYY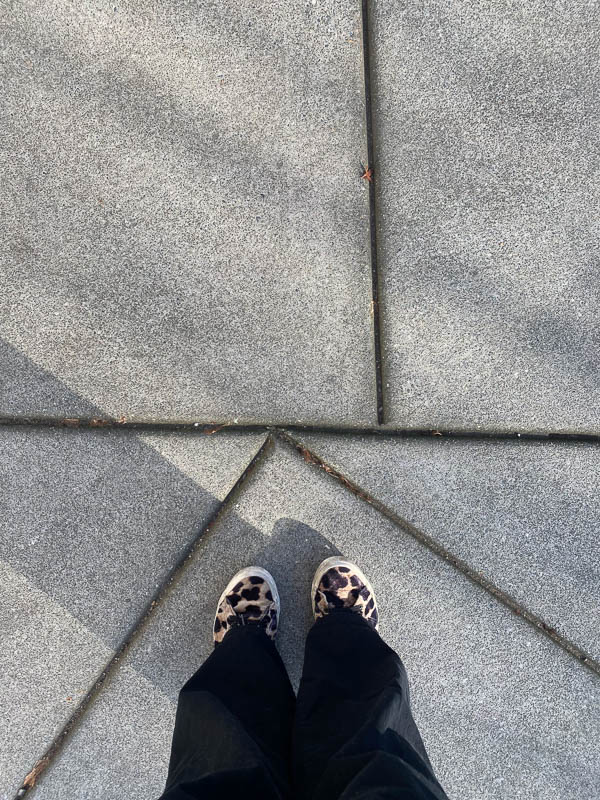 Finding love in a window.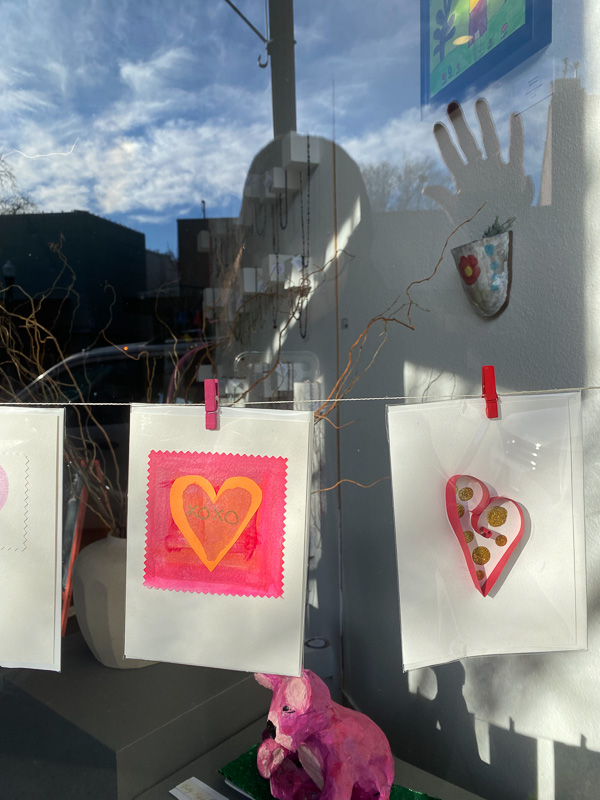 TRUE LOVE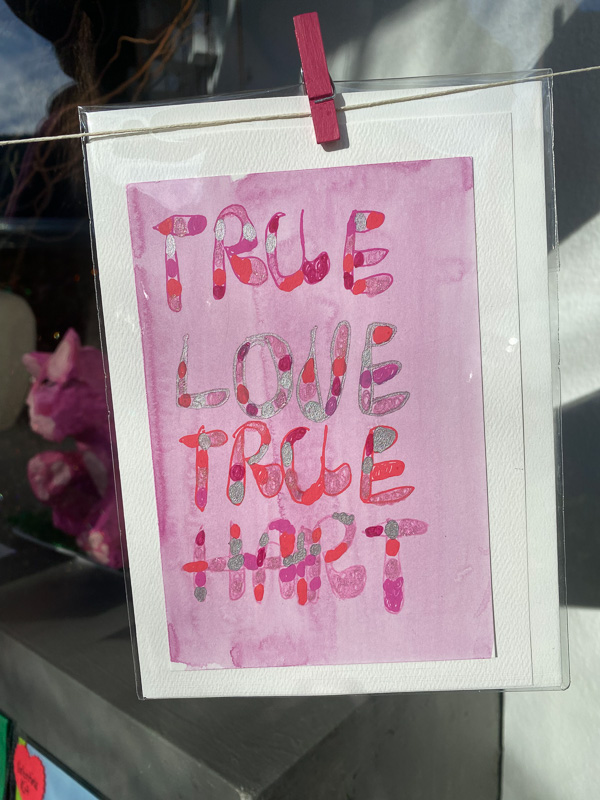 Coffee date with Jane at Longway. She showed me her Currently Workbook and I was SO EXCITED to see how she uses hers.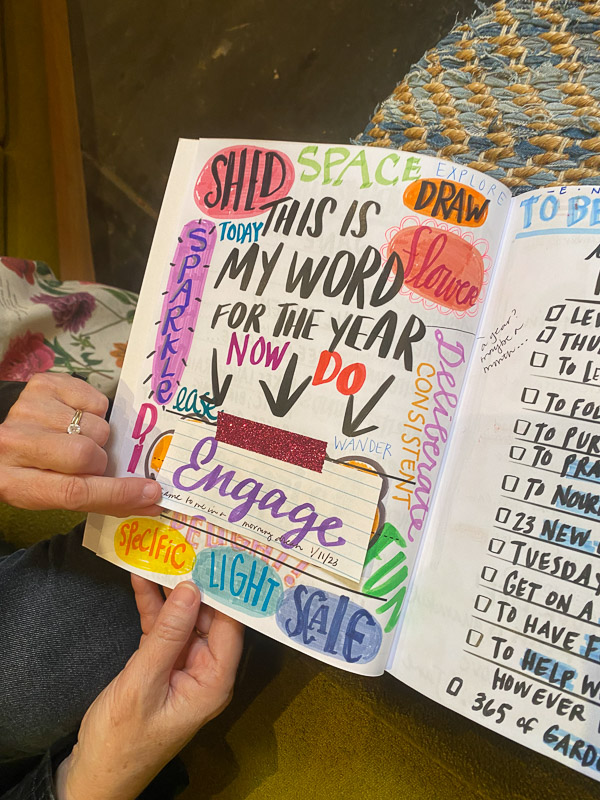 I am so happy I am doing this project with other people.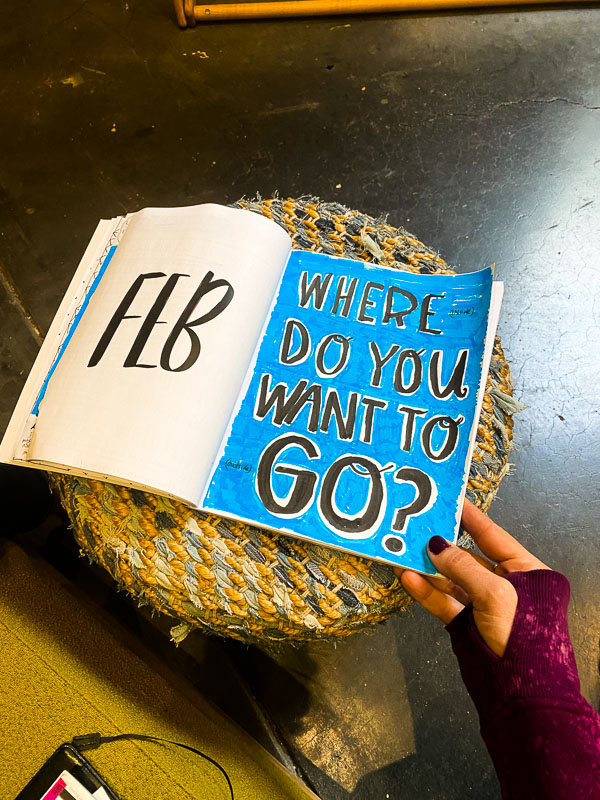 On the way to the post office.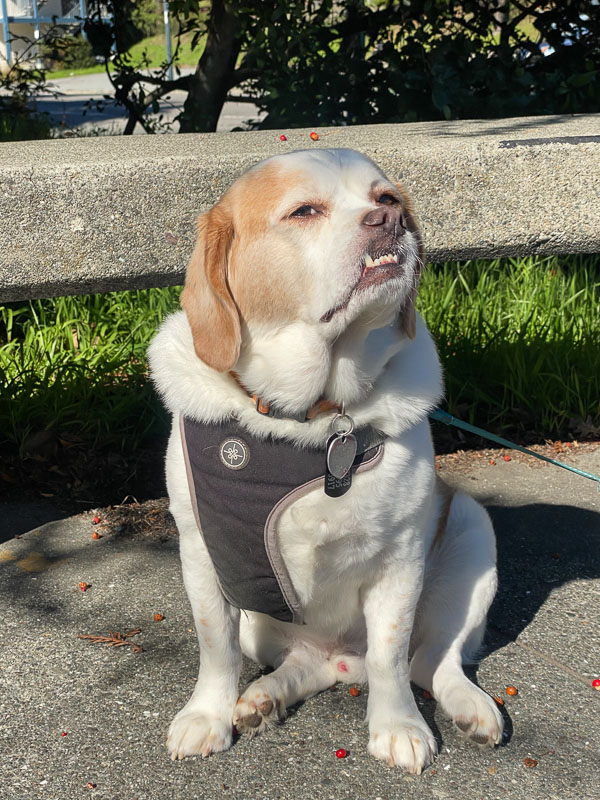 I shared my January pages this week!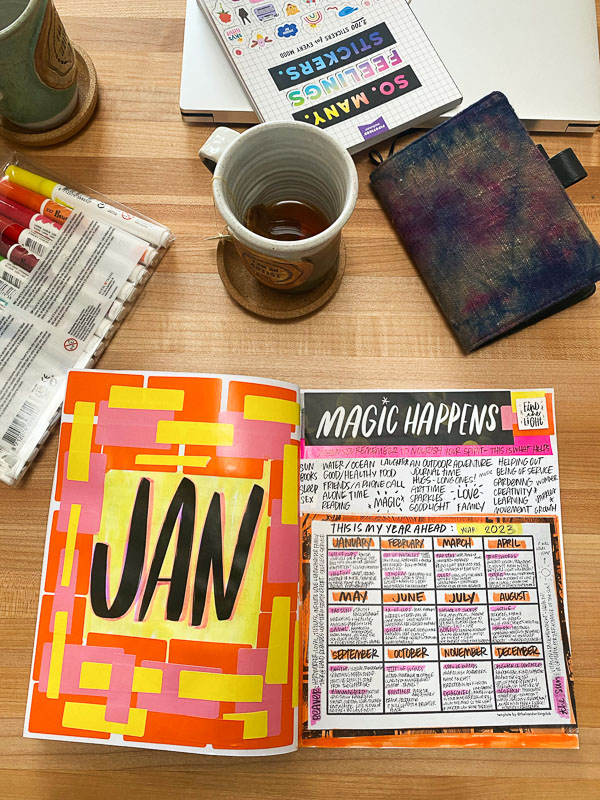 Making a clean slate.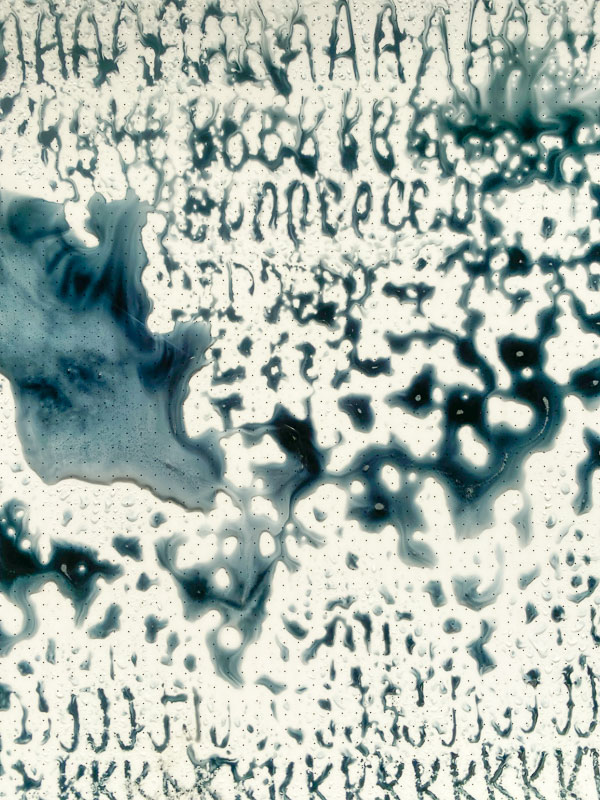 Always a delight with this one.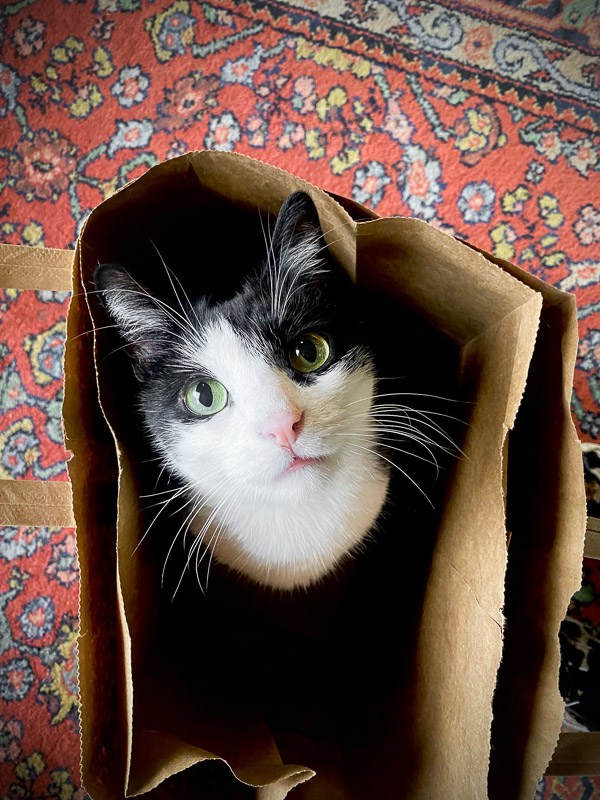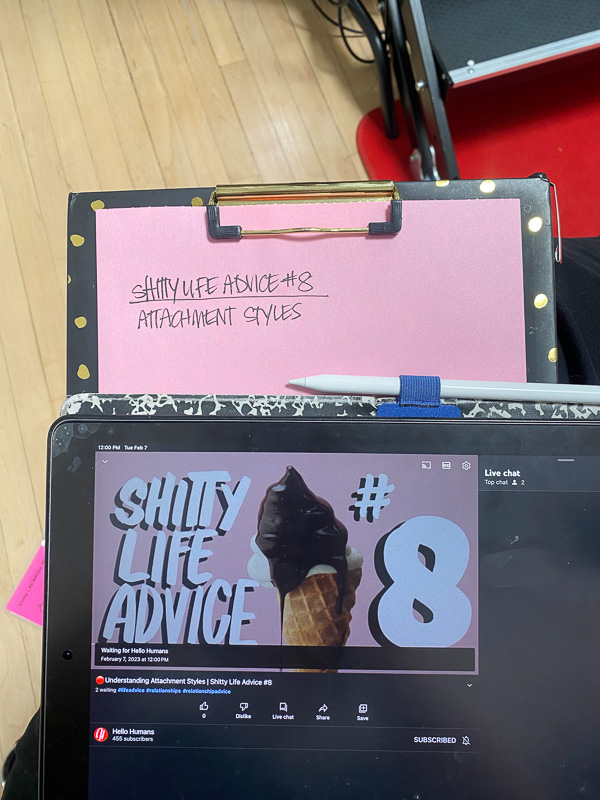 Pages in my hobonichi techo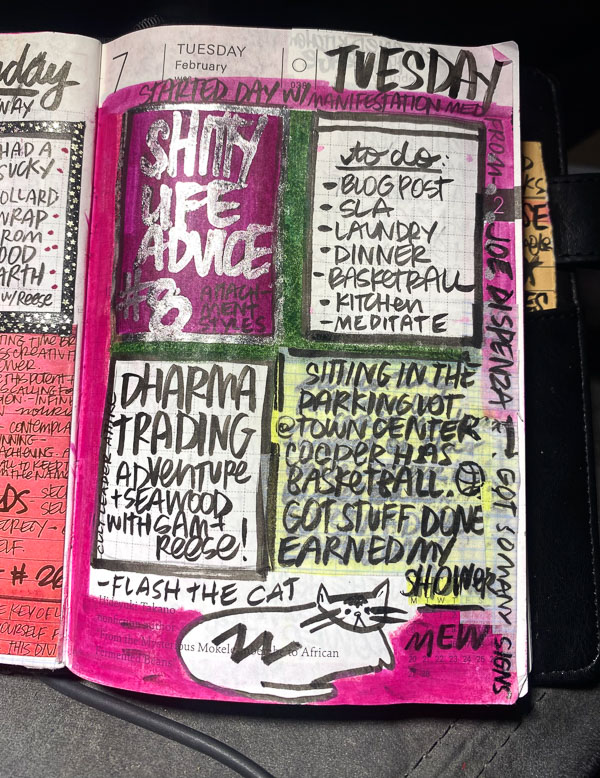 Having a cap to go.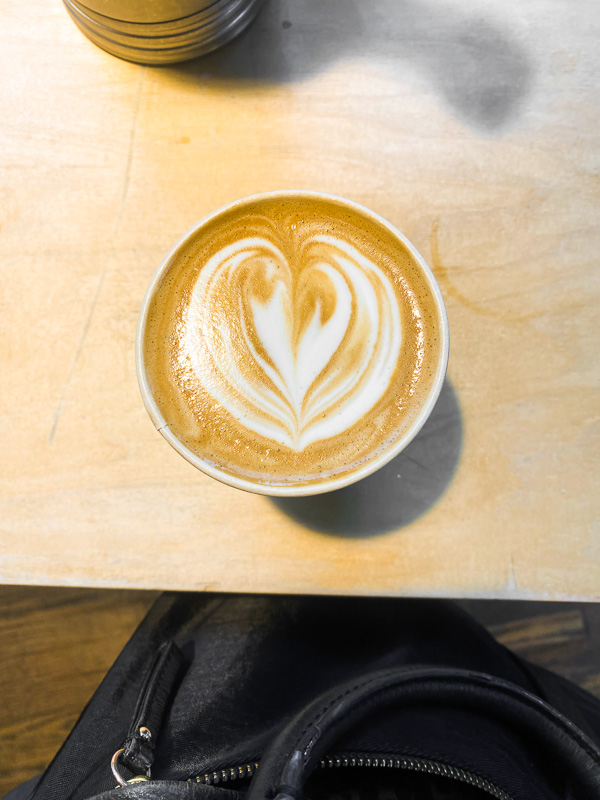 I love having tuna salad in my meal prep.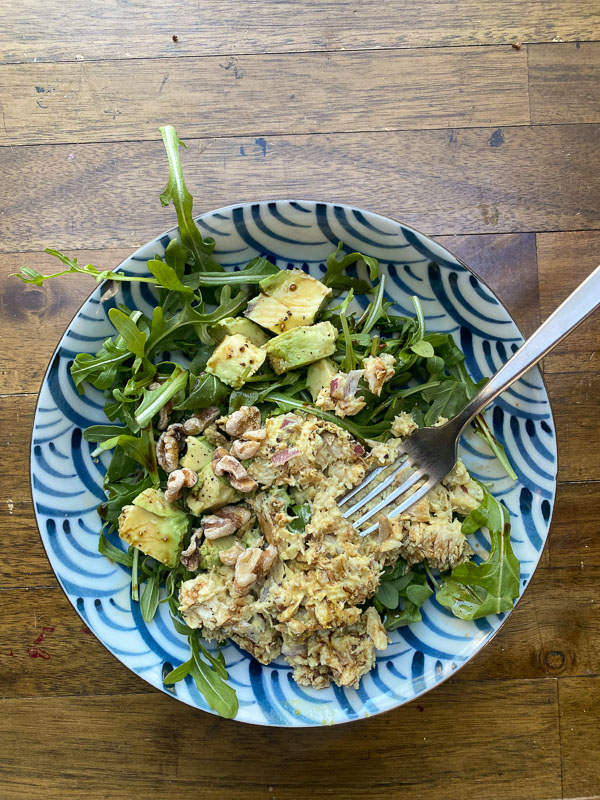 Been seeing a lot of deer on our hill this week.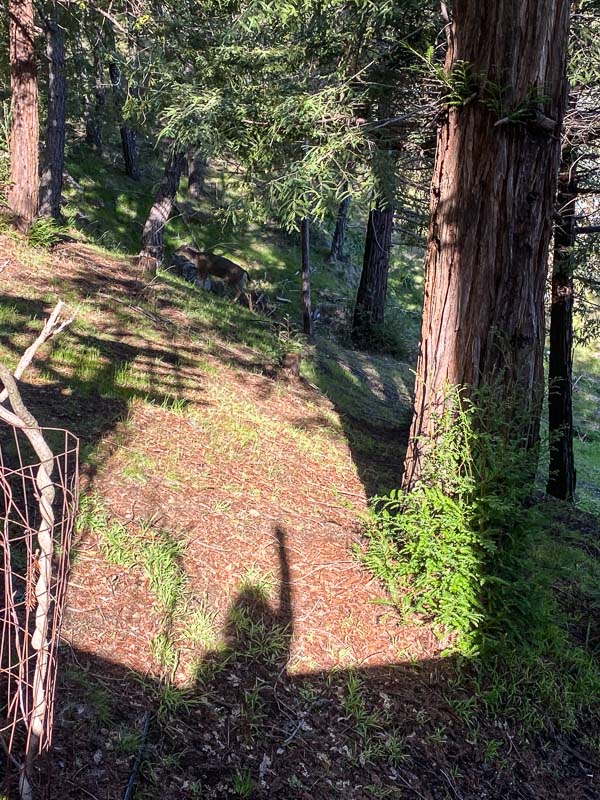 Cooper got a roll of film developed!!!! It was such a fun experience to be part of.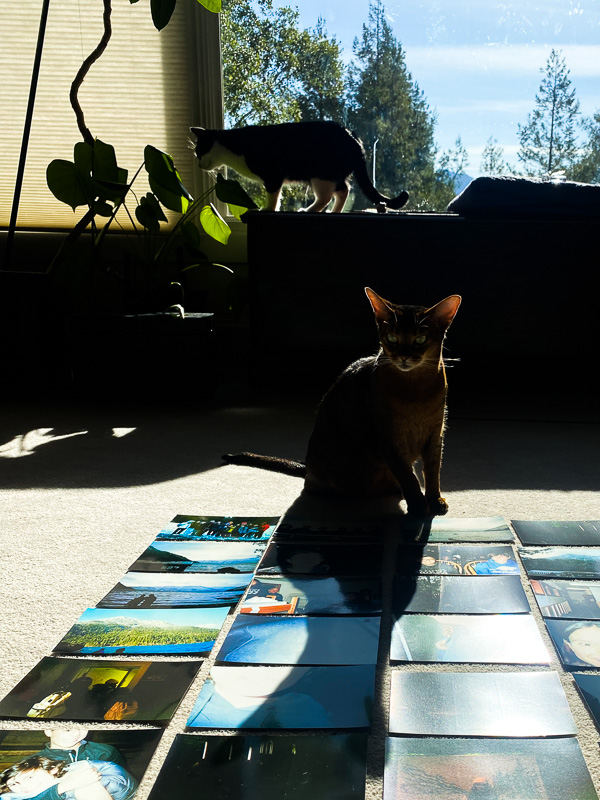 Gonna do something fun with this.
I did a kitchen deep clean this week and made it a cozy place to be at night.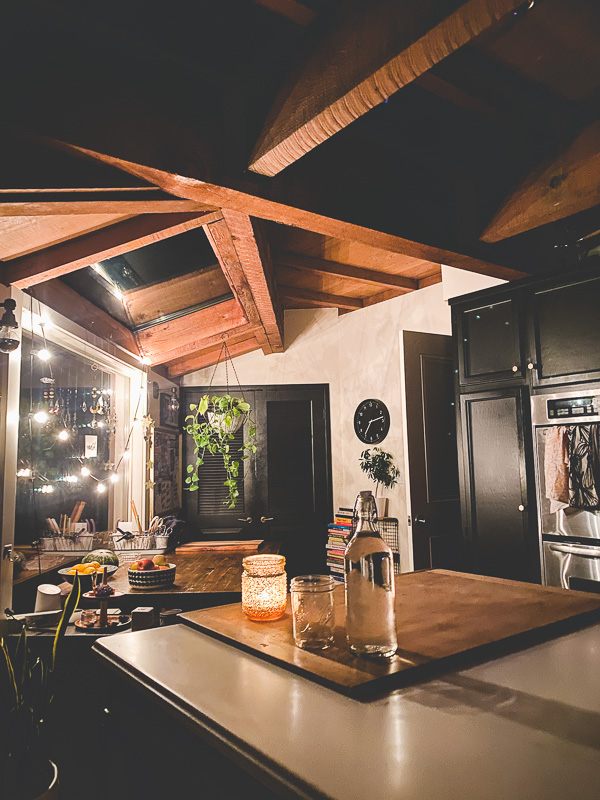 Magic!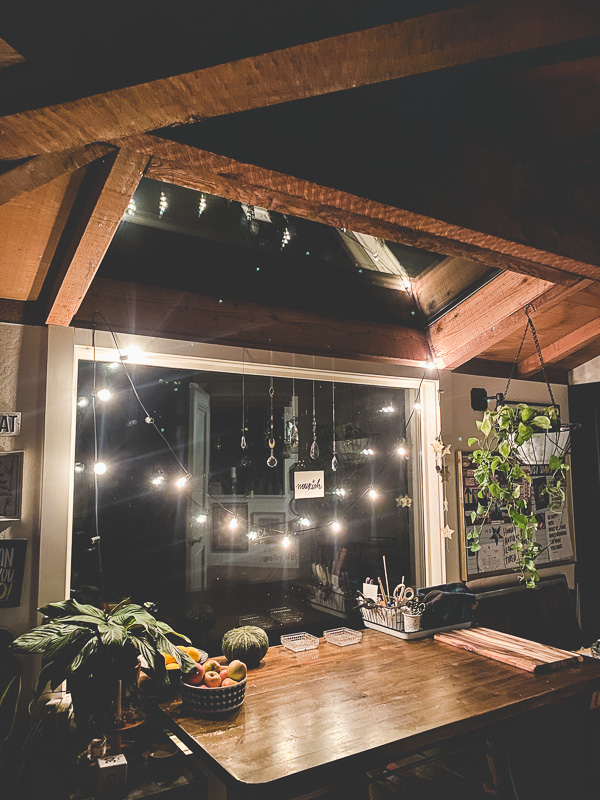 Everyday magic: Car wash!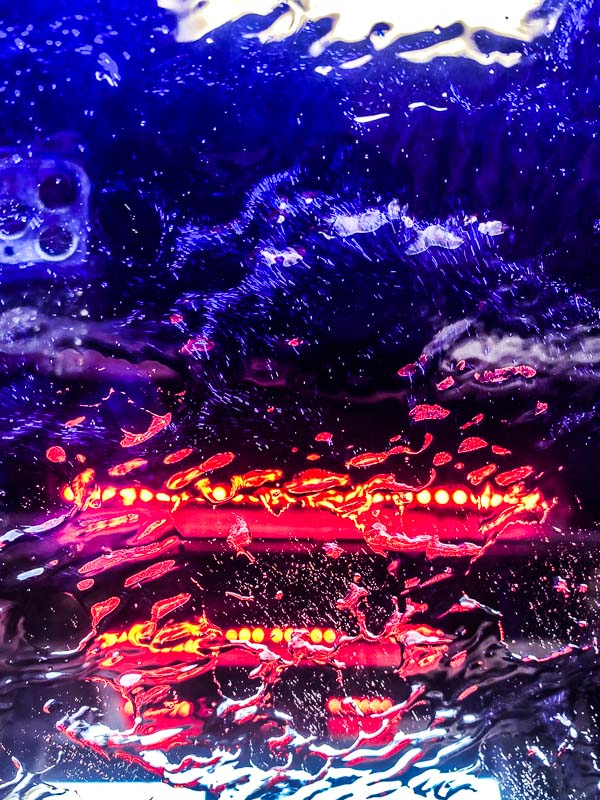 What I've been eating lately.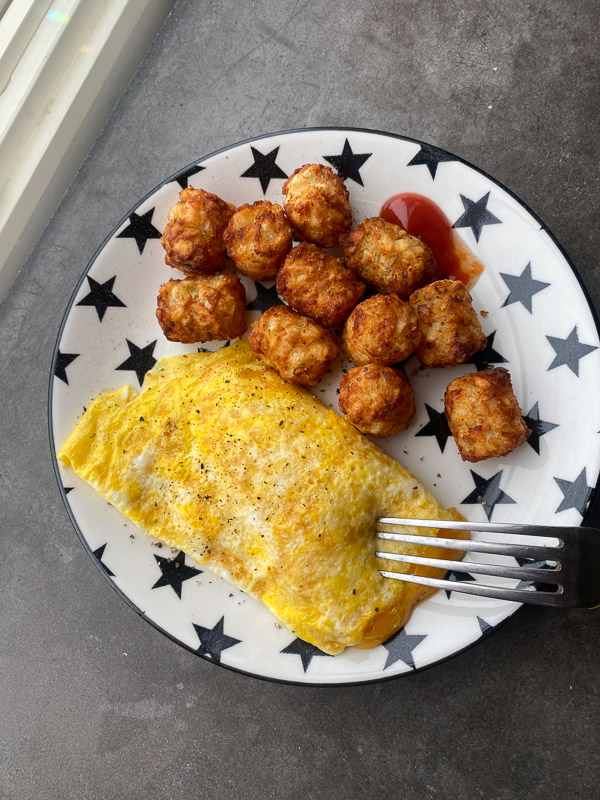 In studio!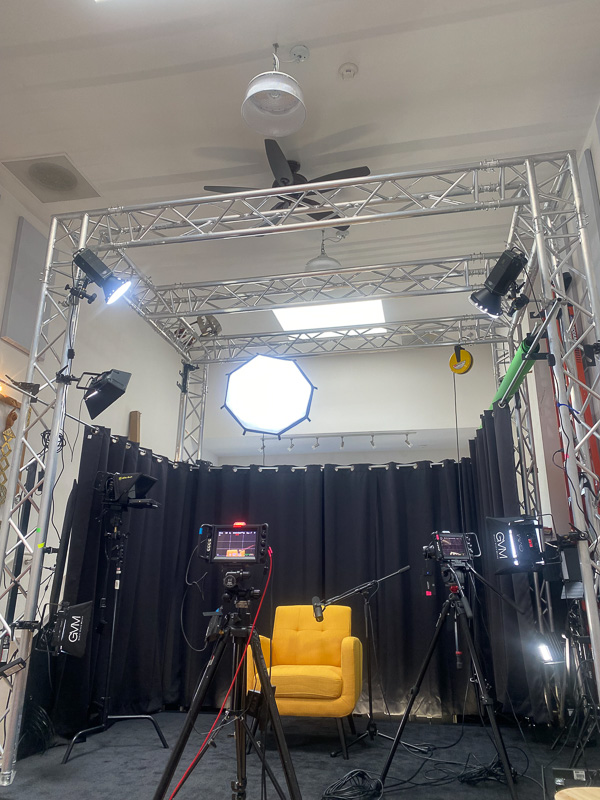 Sam's glasses.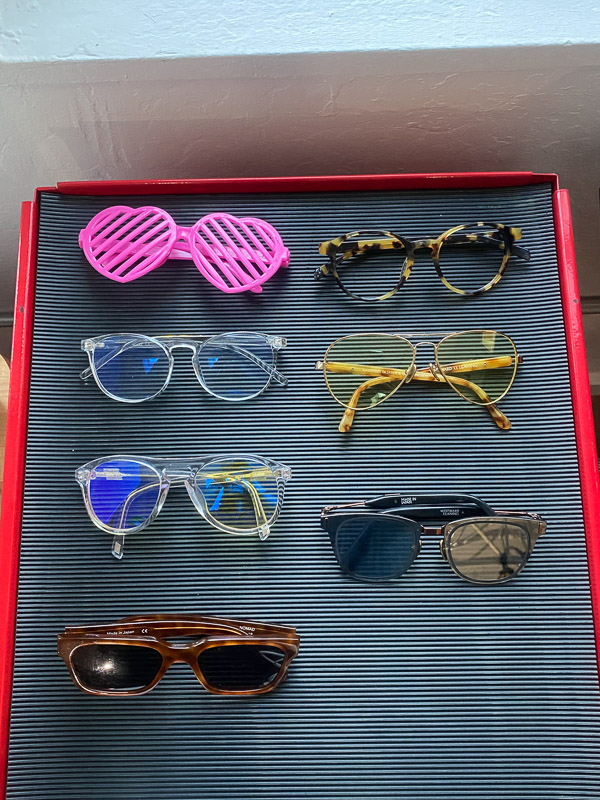 5 am wakeup.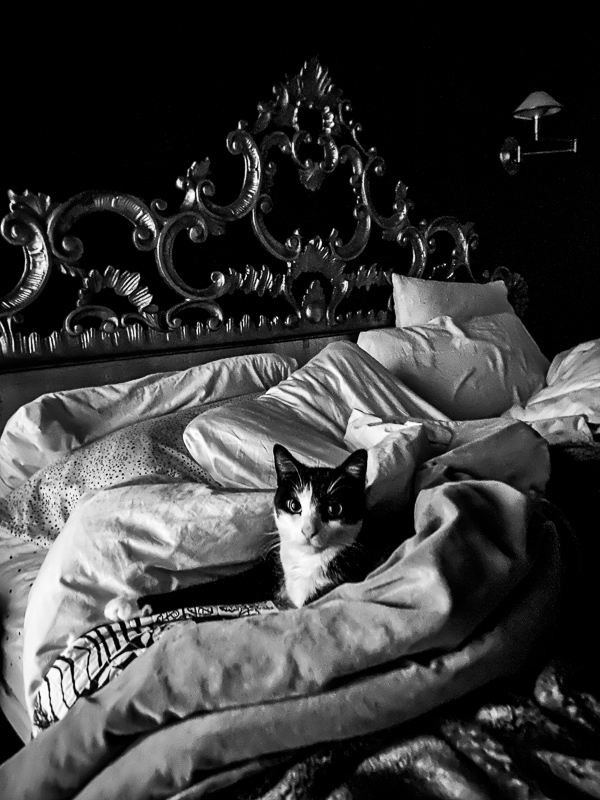 Wearing color.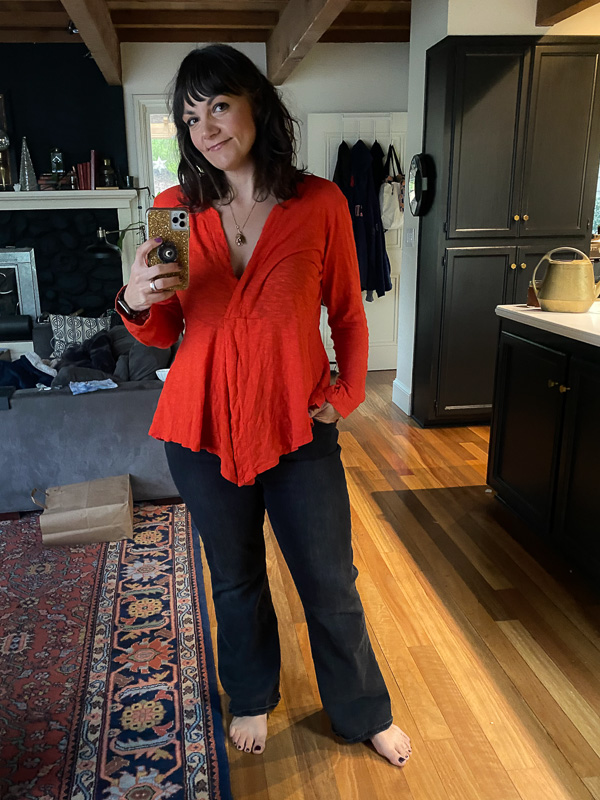 A view.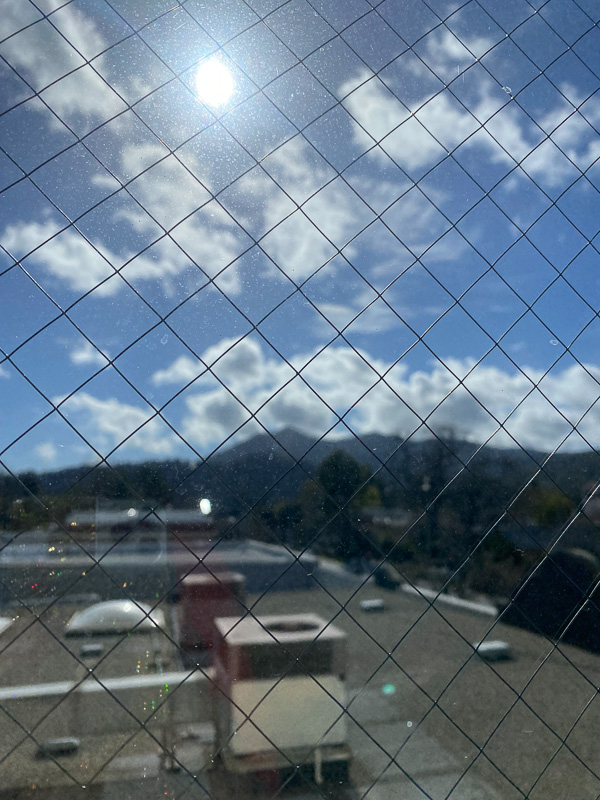 Reset button salad.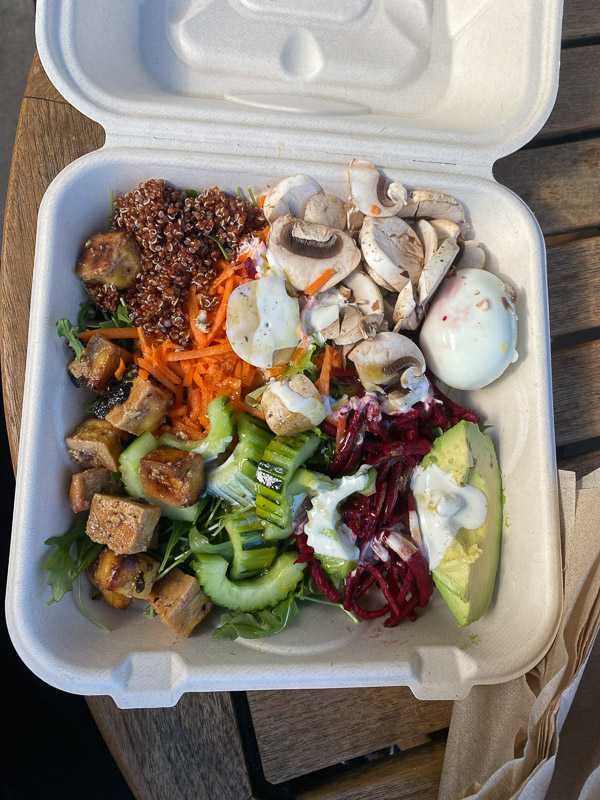 A color scheme.
A door.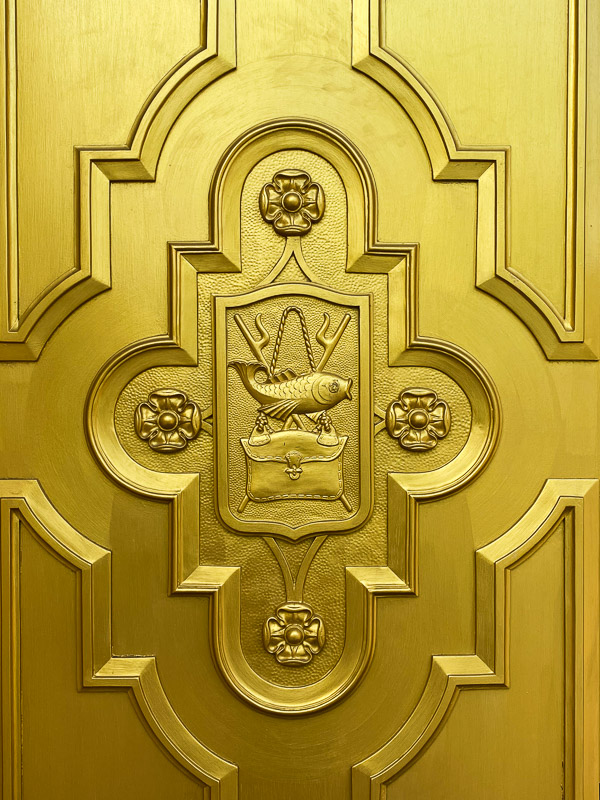 Found while looking through my phone.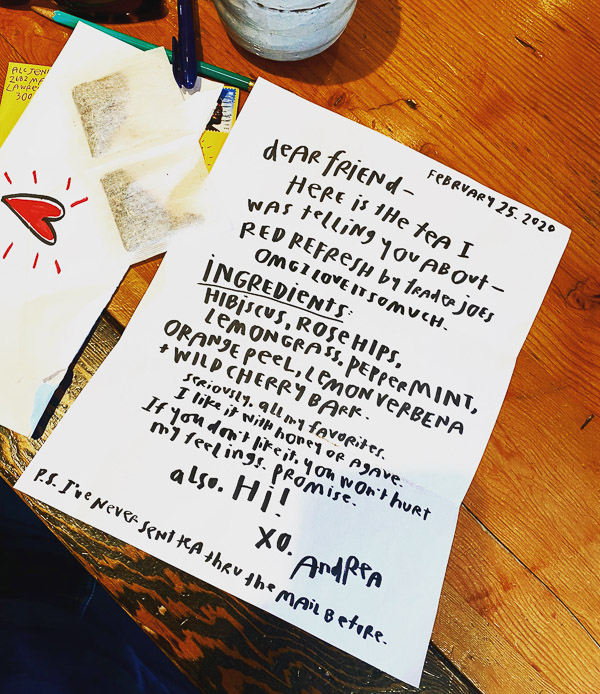 Post dance with Lisa.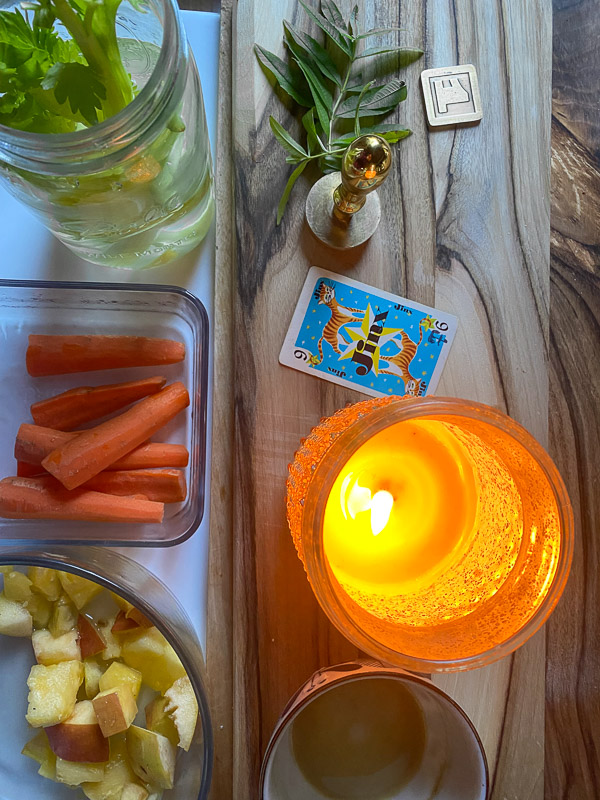 In my hallway.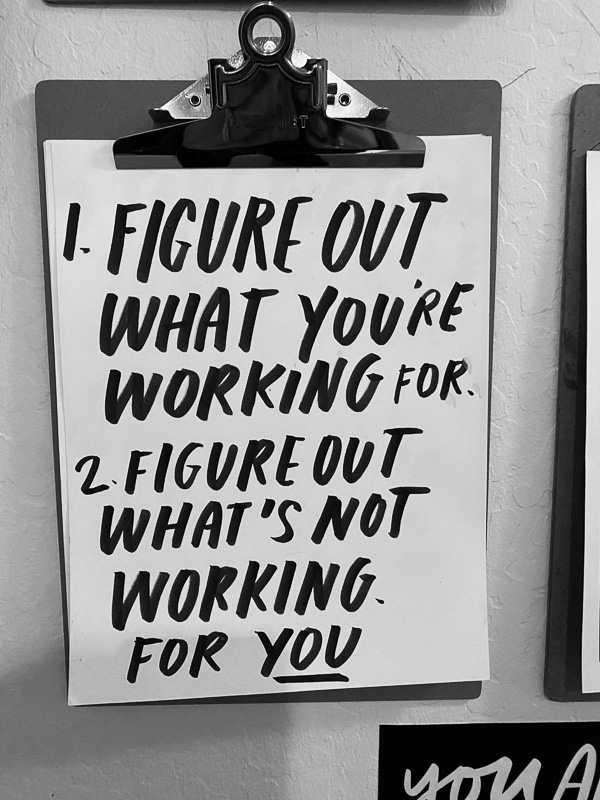 Part of my color therapy zine.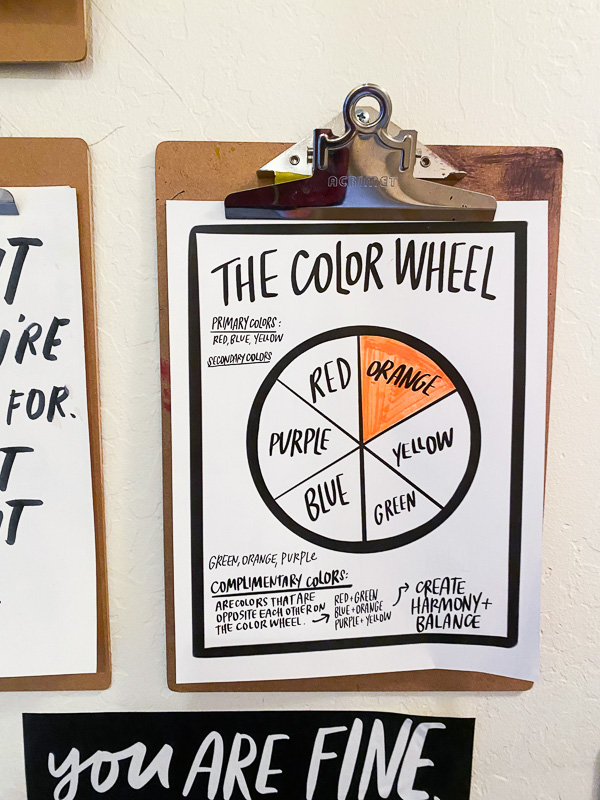 Meal prep last week.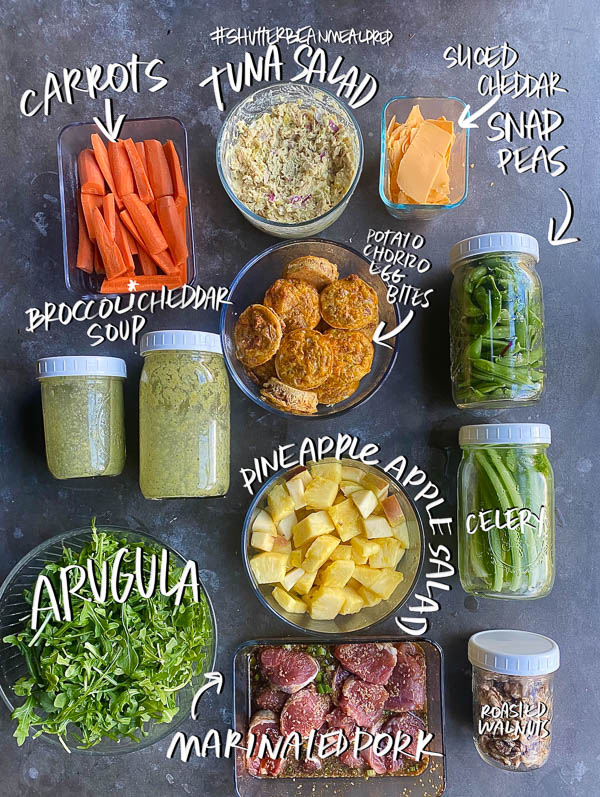 MY BODY OF WORK!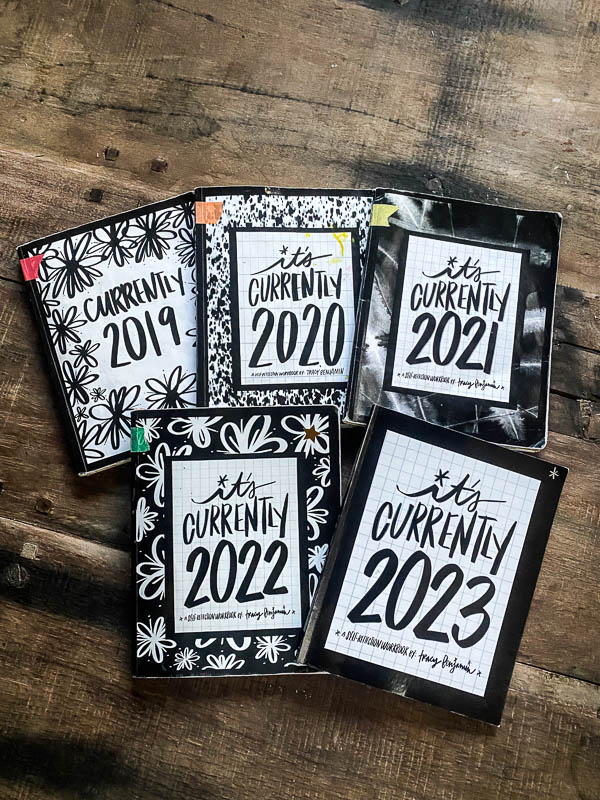 m
I am hoping to do a Zoom art date on 02/24/2023 for all of those who are doing the Currently Workbook this year with me. If you subscribe to my newsletter, you'll get the info!
Here's More of My Everyday Life: