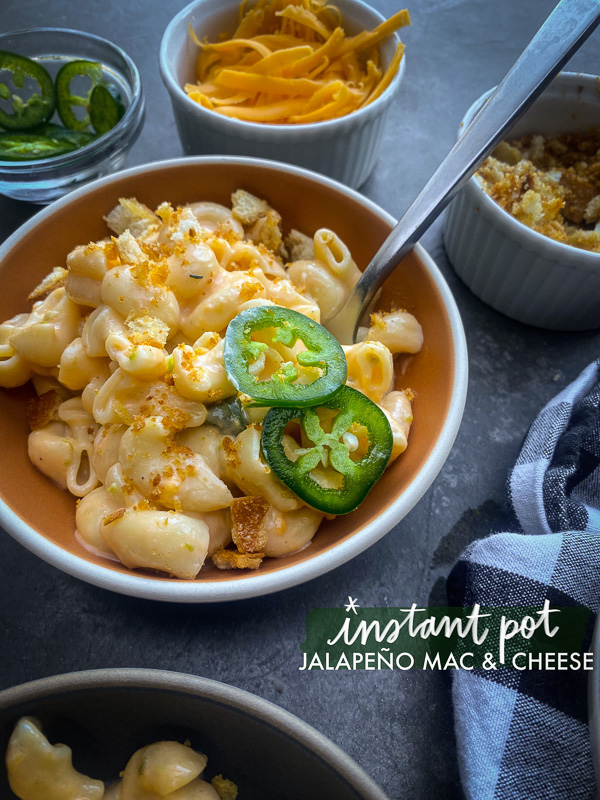 I was looking over the recipes I've made in the past year and I would file them all under COMFORT FOOD. I have pieced together a lineup of meatloaf, biscuits, sausage & white bean bake, and let's not forget baked apples with oat crumble!. Do you know what we need to add to the list? Instant Pot
Jalapeno Mac and Cheese.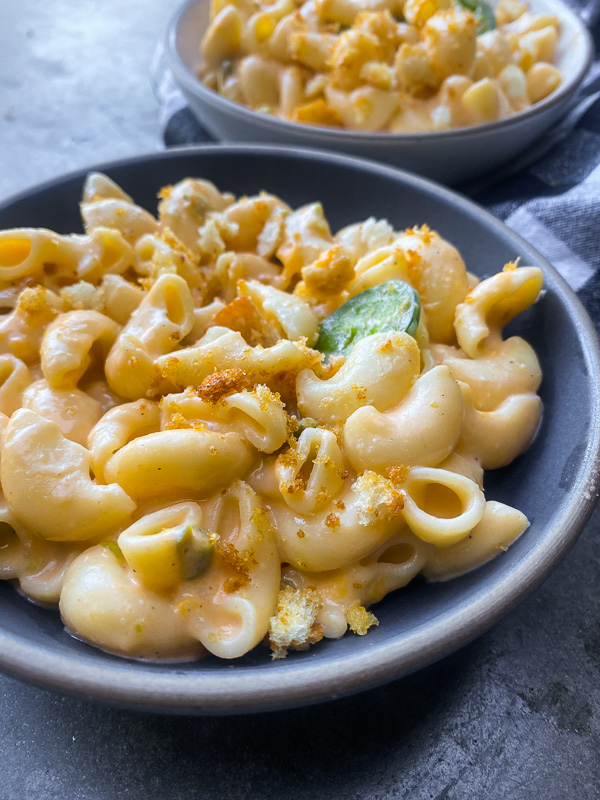 We like things spicy around here, hence the jalapeno in the mac & cheese. The only thing that doesn't work out with this recipe is that my child refuses to eat mac & cheese. He truly doesn't know what he's missing. Meanwhile, Mom and Dad will be sitting at a table together during lunch eating leftovers while working from home. We'll pretend we're on a date…just a party of two, happily eating jalapeno mac & cheese together.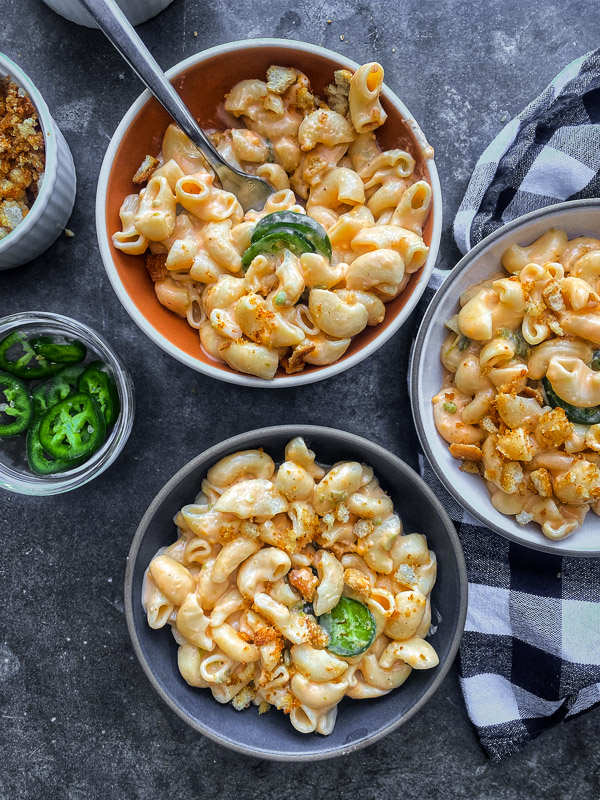 HOW COULD YOU PASS THIS UP?