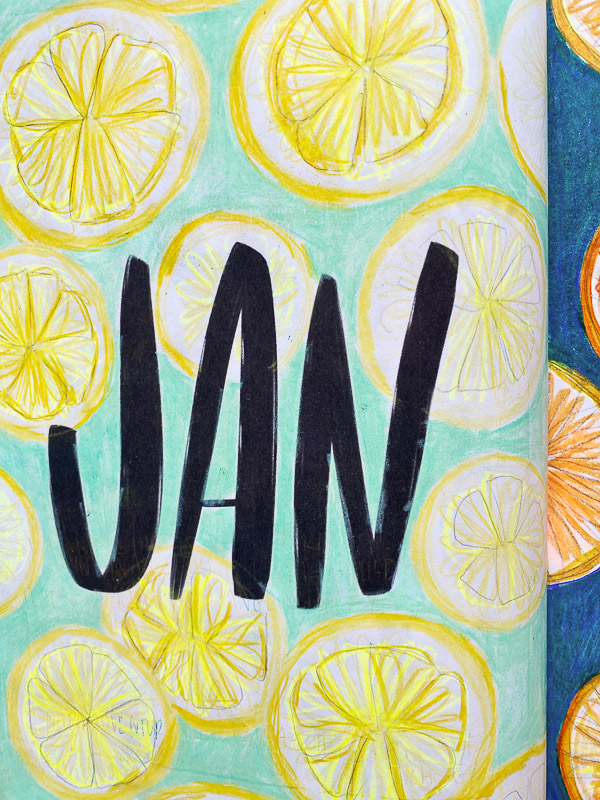 Currently January 2020
January was LONG. I kept seeing memes all month saying that the longest YEAR is January. It made me laugh because that's how it felt. I spent the entire month (and have kept it going!) of tracking what I eat in my food journal. I gave myself an elimination diet. No dairy, gluten or alcohol for all of January. Mostly because I did a lot of stress-eating in December and indulged a bit too much and wanted to be accountable for what I ate. Writing down what I eat/how I feel has been helpful in gaining information about what works and doesn't work with my body as I am getting older. In the process of food journaling over the year, I realize that I can go off the rails eating-wise if I have more than two drinks. I'm slowing myself down and learning how to eat for fuel instead of for comfort. Alcohol and food are big numbing tools for me and my body doesn't want to do that anymore.
Practice makes progress!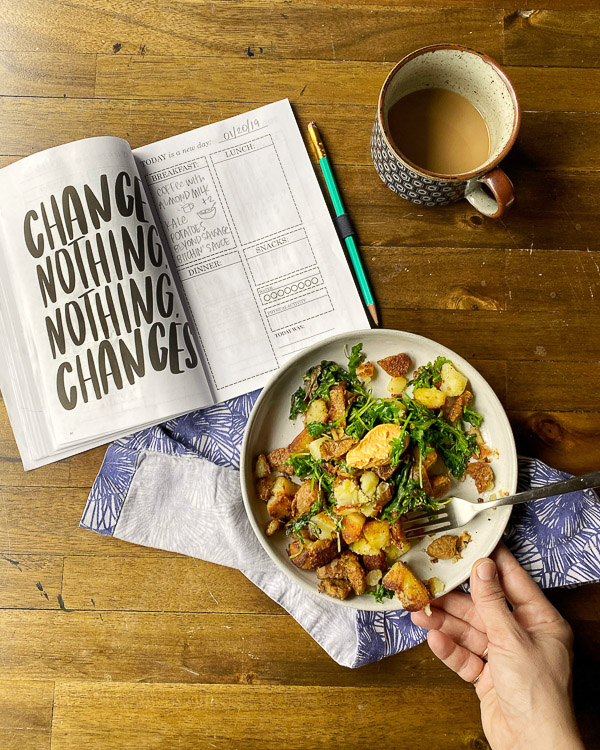 I also started my Currently 2020 workbook with SO MANY OF YOU.
THANK YOU FOR ORDERING ONE. I AM SO GLAD WE ARE DOING THIS TOGETHER.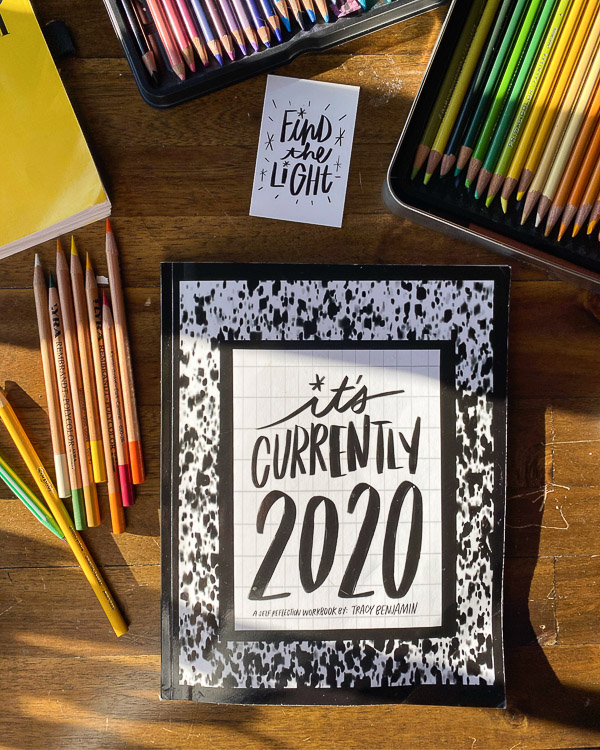 I realize that I didn't share my first few pages with you. Here they are.
My word for 2020 is GROW.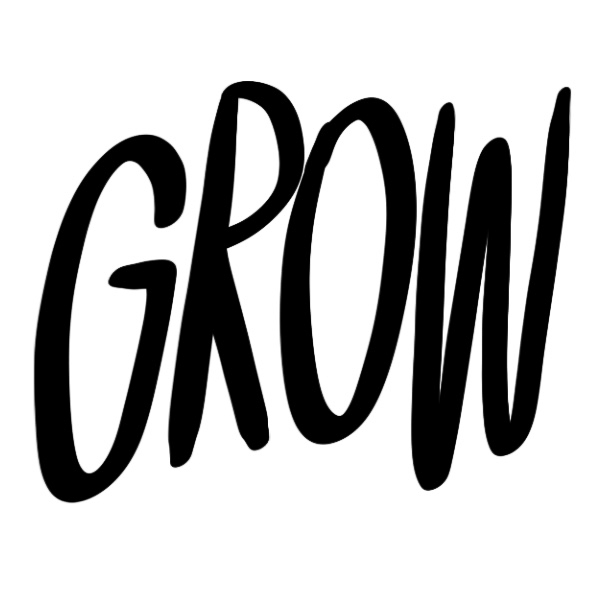 These are my Intentions for the year.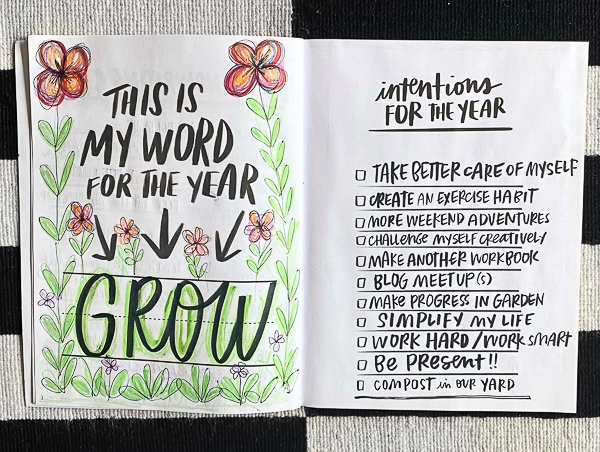 My letter to myself this year: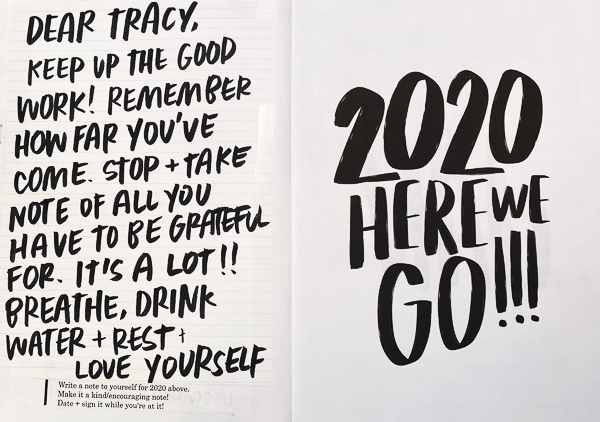 And here we are! January!!!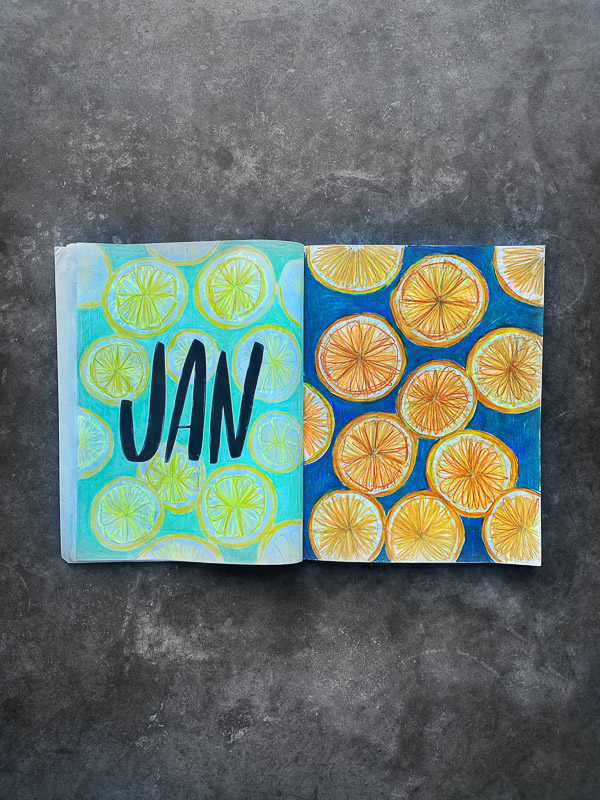 I was inspired by citrus this month and I played around with my favorite colored pencils
and made this page.
My friend Neiley let me use her neon pencils and I fell in love with them on the left-hand page.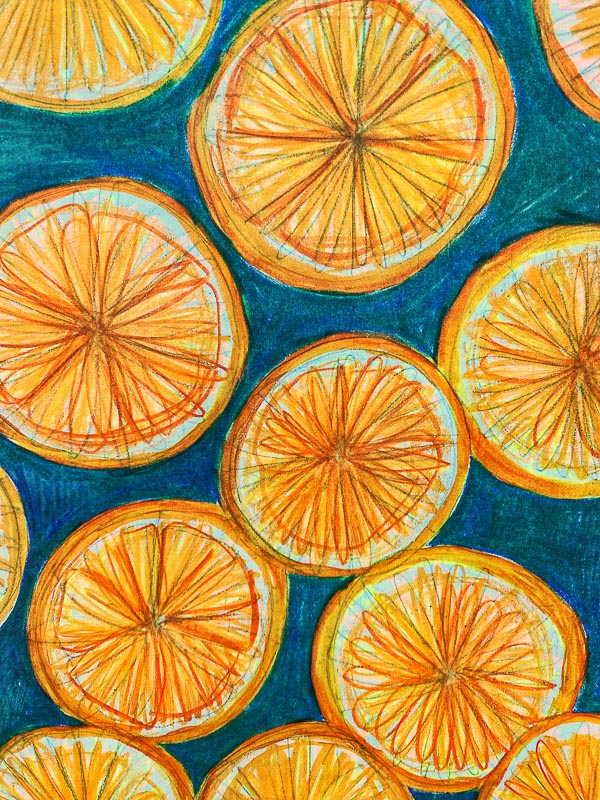 All the Good Things that Happened this Month: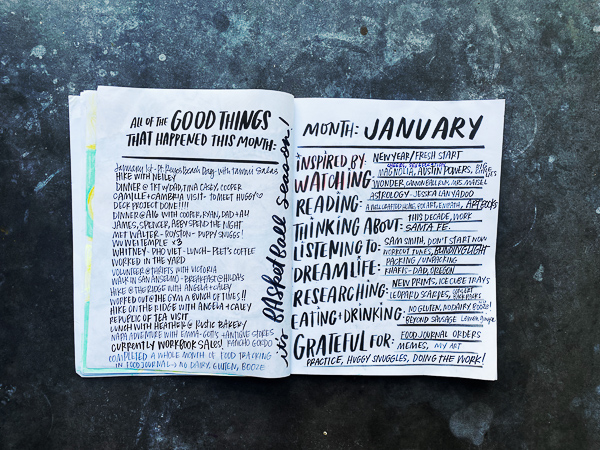 Let's break it down, shall we?