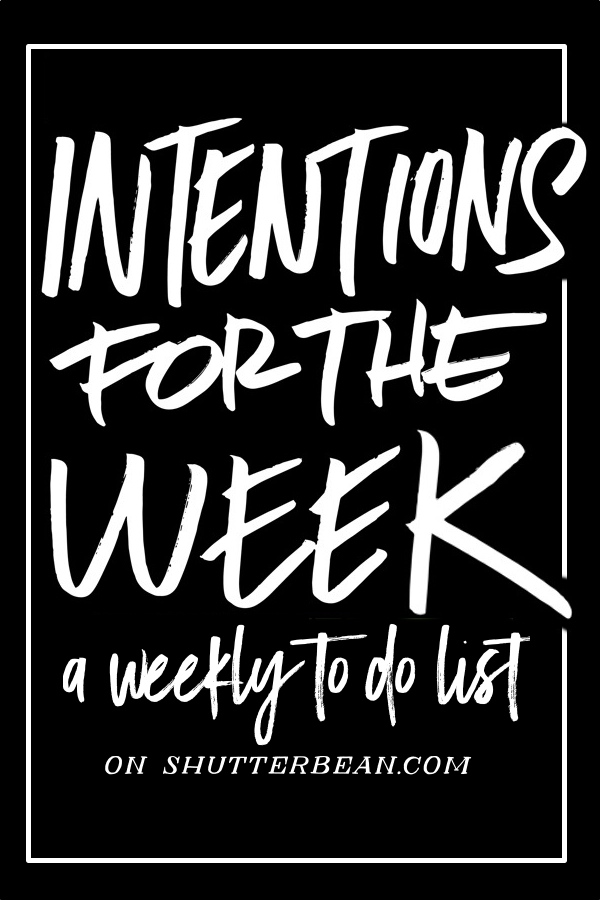 Intentions for the Week – Week 45
Here's what week 45 looked like last year.
Happy Monday, friends!
This weekend we had a dinner party at our friend's house, Cooper spent the night at my Dad's house, we worked around the house, installed a new garbage disposal and fixed quite a few things while my brother-in-law was visiting! This week my father-in-law is coming to town to visit & help us with a gardening project. We are also in the middle of a deck restoration project so everything is a little chaotic around here. It's Sunday night and it's time for me to spell out my Intentions for the week! HERE THEY ARE.