Here's what this past week looked like on My Everyday Life- Week 32
Tomato overload at the market.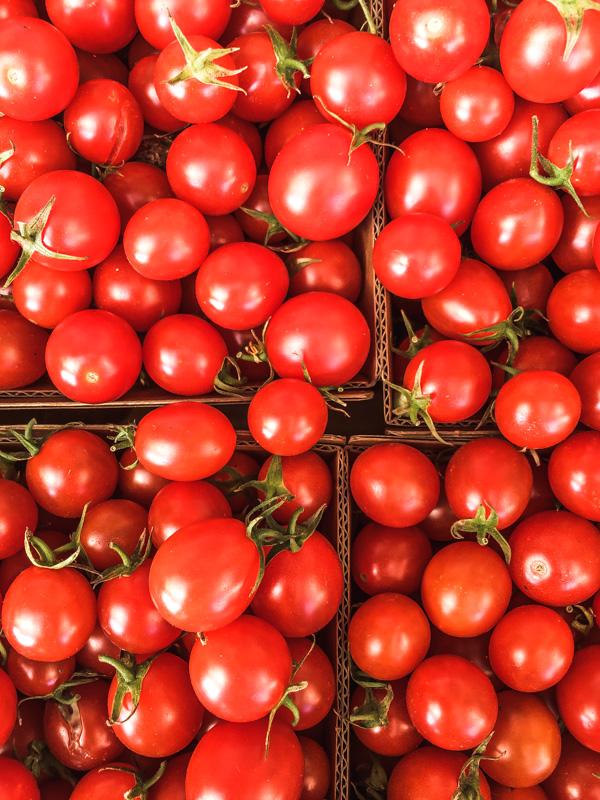 Tacos for three.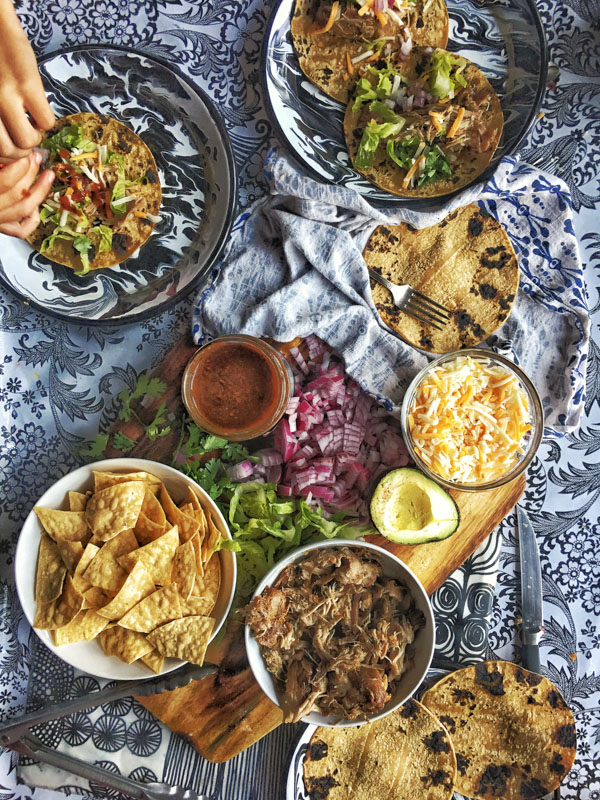 Curry for one.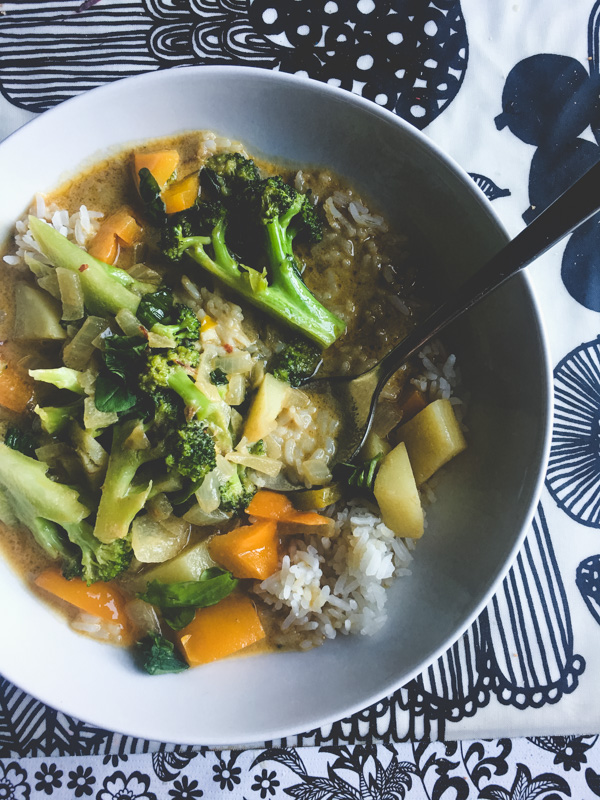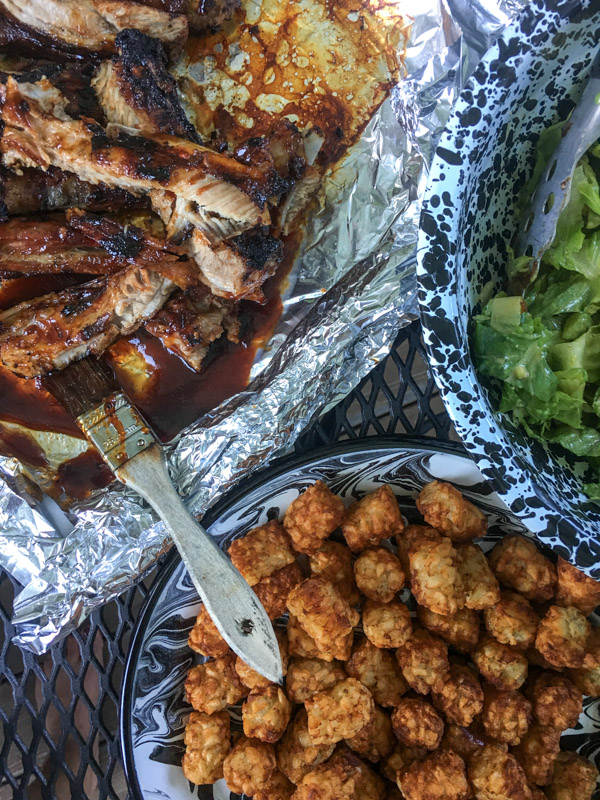 Spaghetti, please.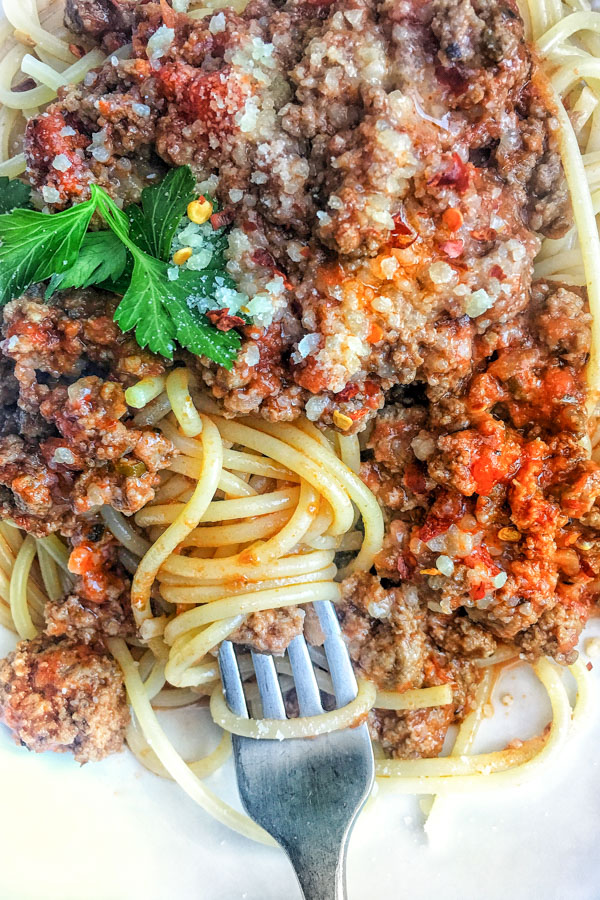 Cooper got to be my hand model this week while I was shooting recipes cards for One Potato.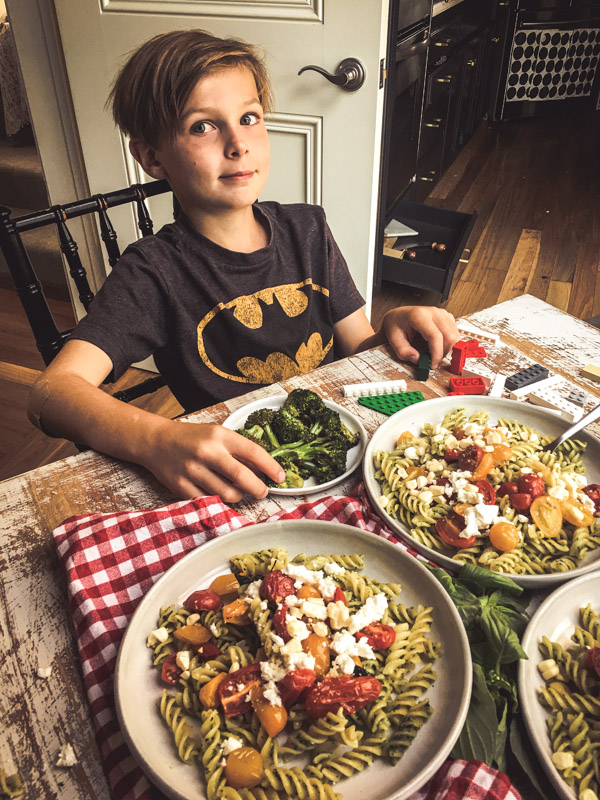 I made so much pasta this week!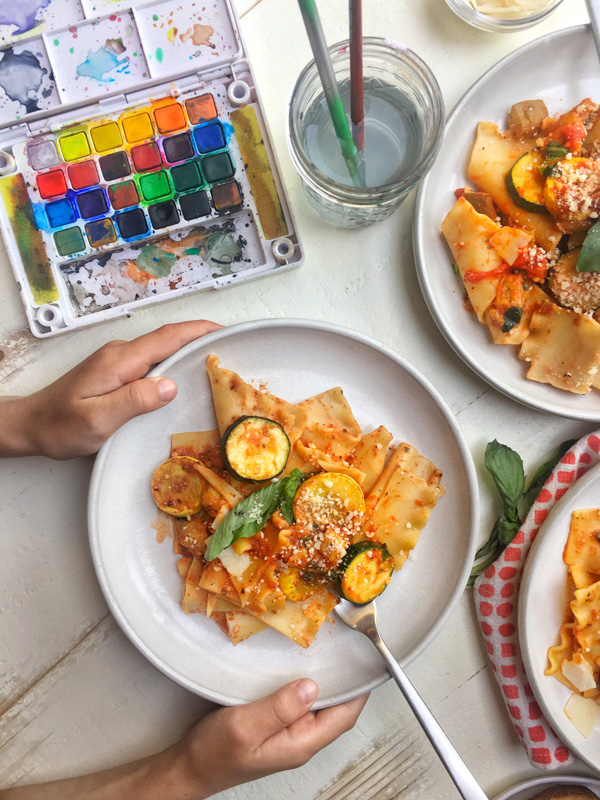 Casey ate so much pasta this week! 🙂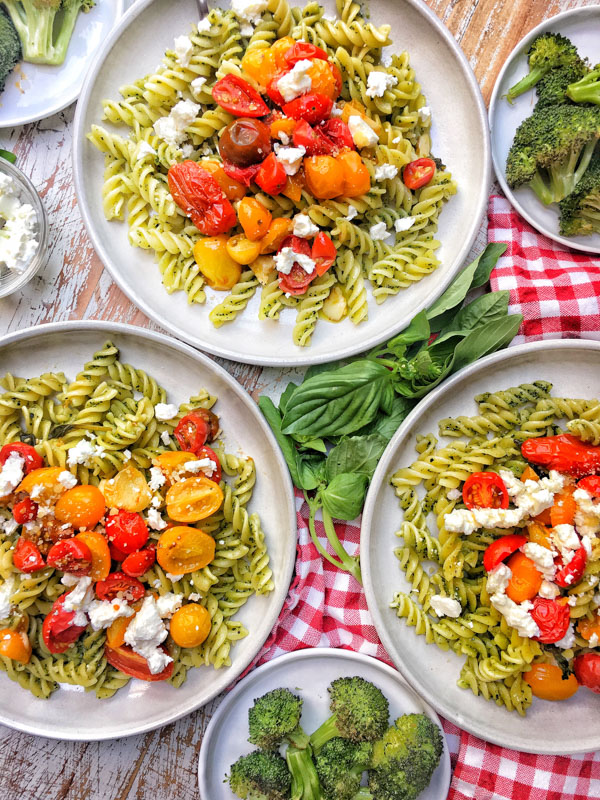 Roasted broccoli is back in our meal rotation.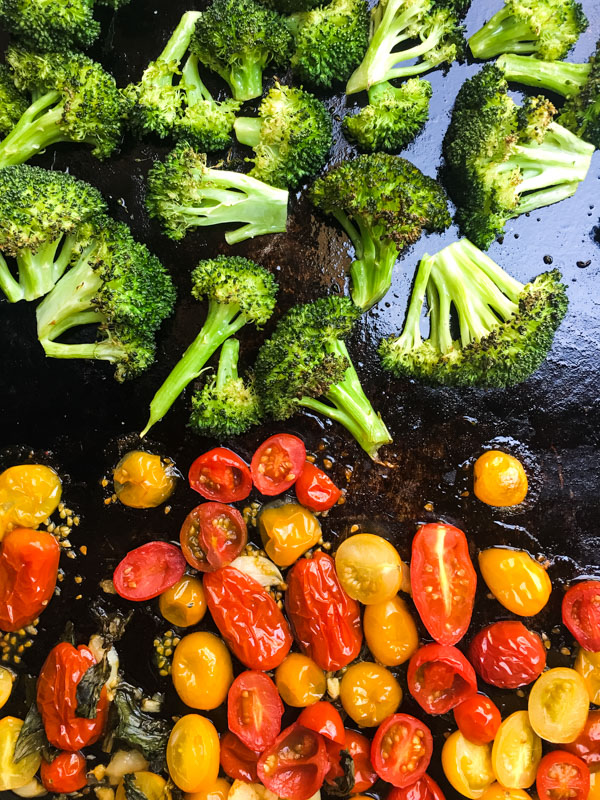 Hey Jere! Here's Ella!
I'm excited to show you all the art I've been working on lately. Coming up soon!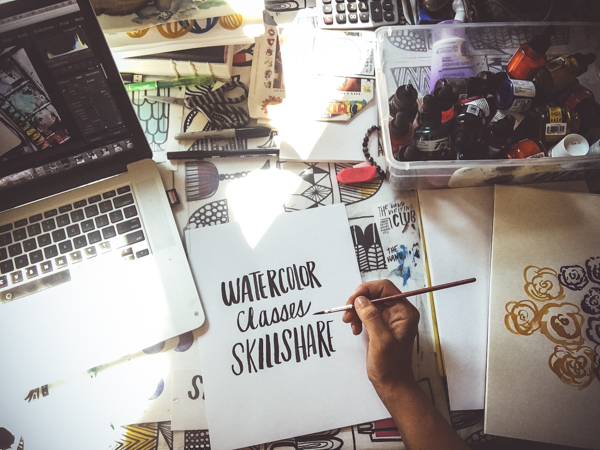 Snuggs.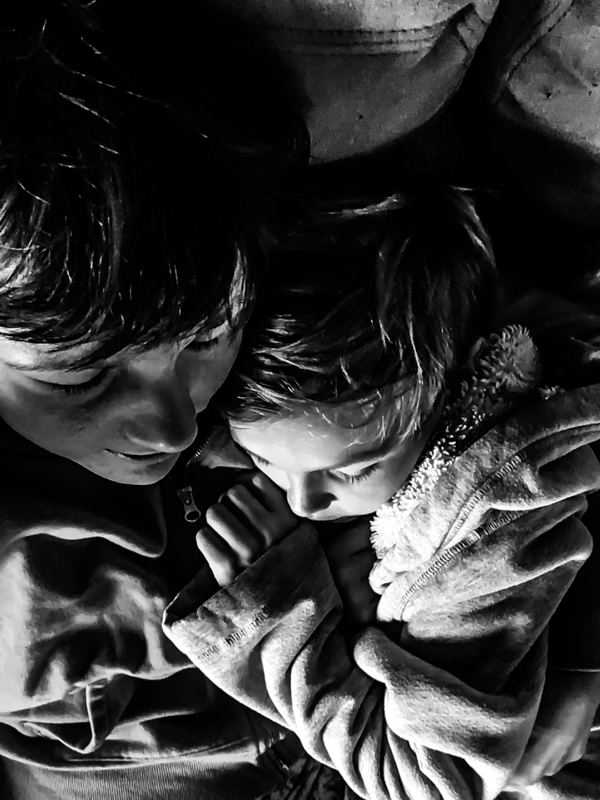 Doing yoga in the living room…with company.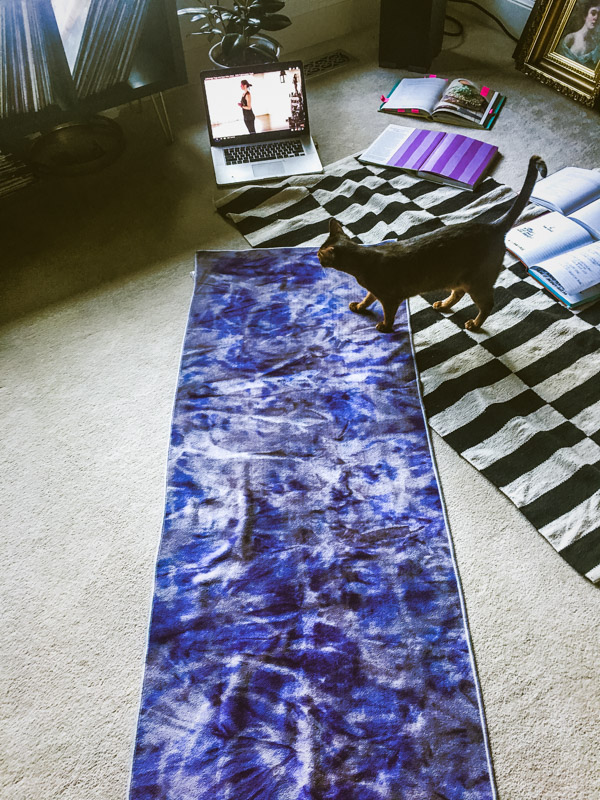 Found at Goodwill. After I went to the DMV. Yay errand that's been nagging me is done!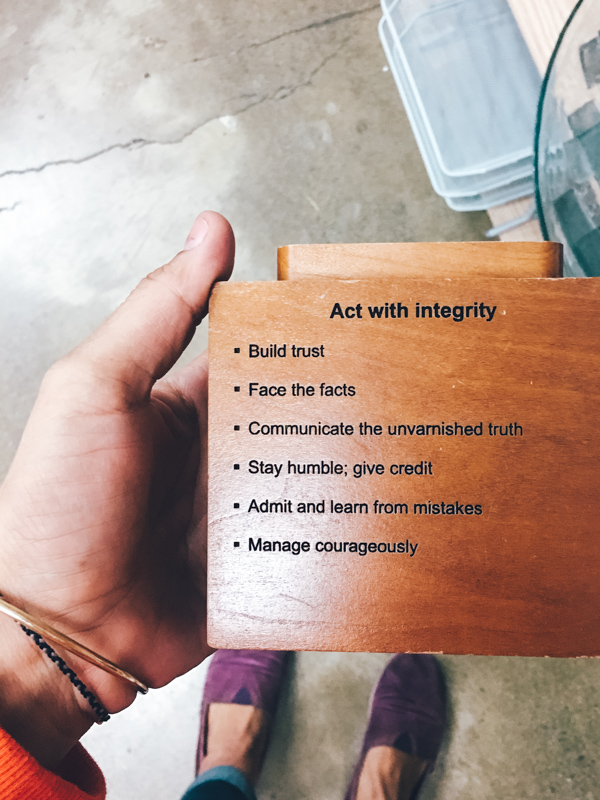 My dream sandwich.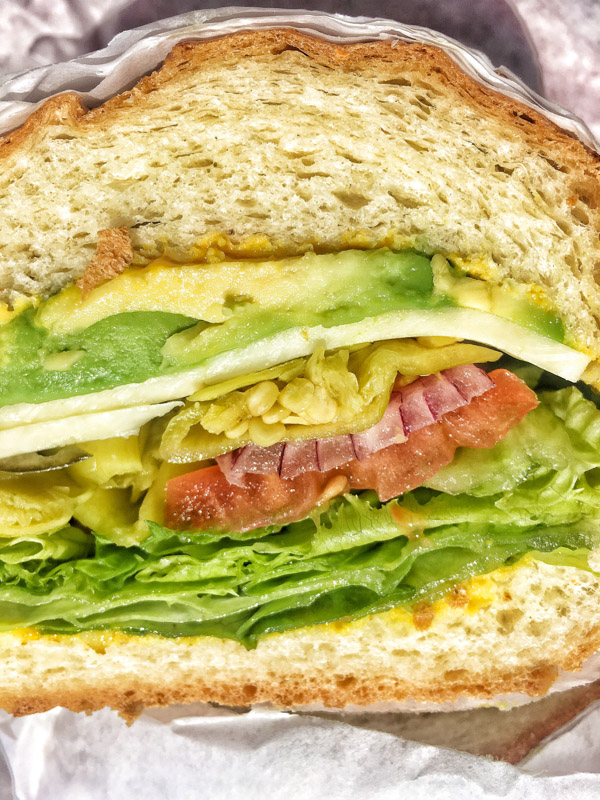 The commodity of children.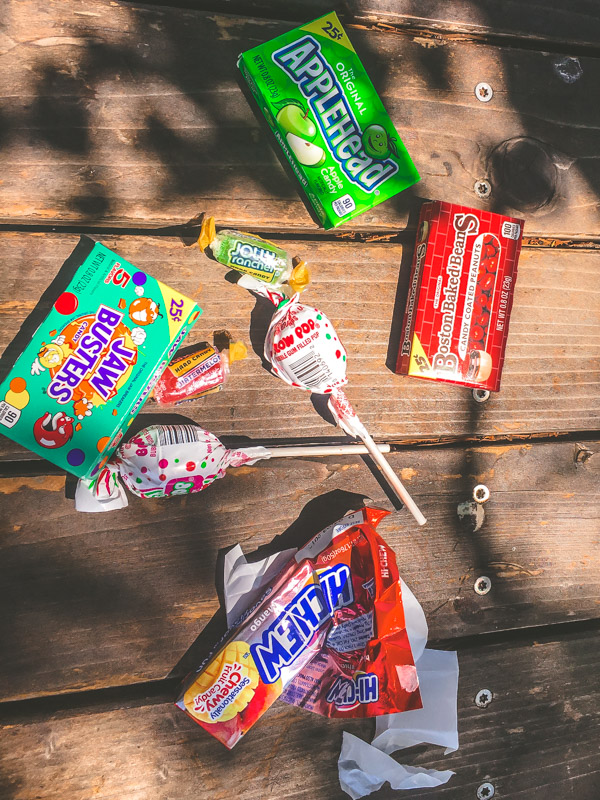 Back & forth forever on a playground.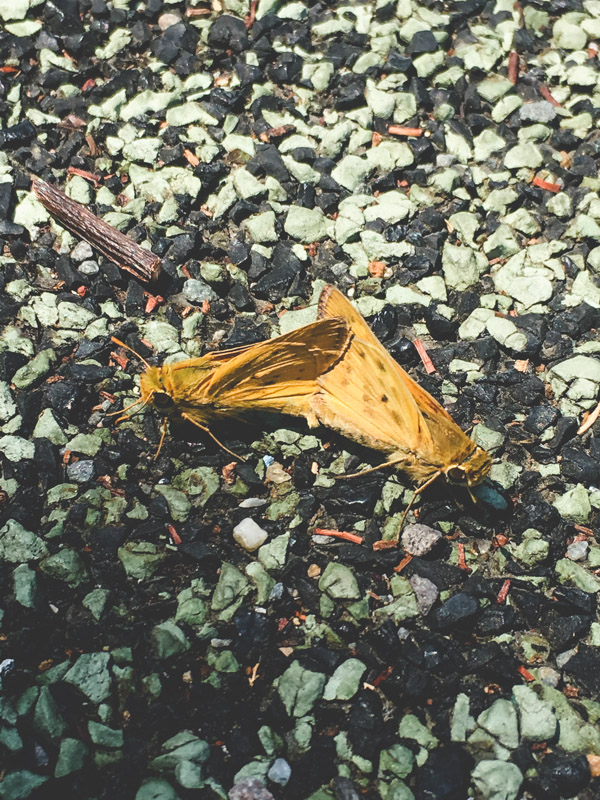 Them being next to each other is very peculiar.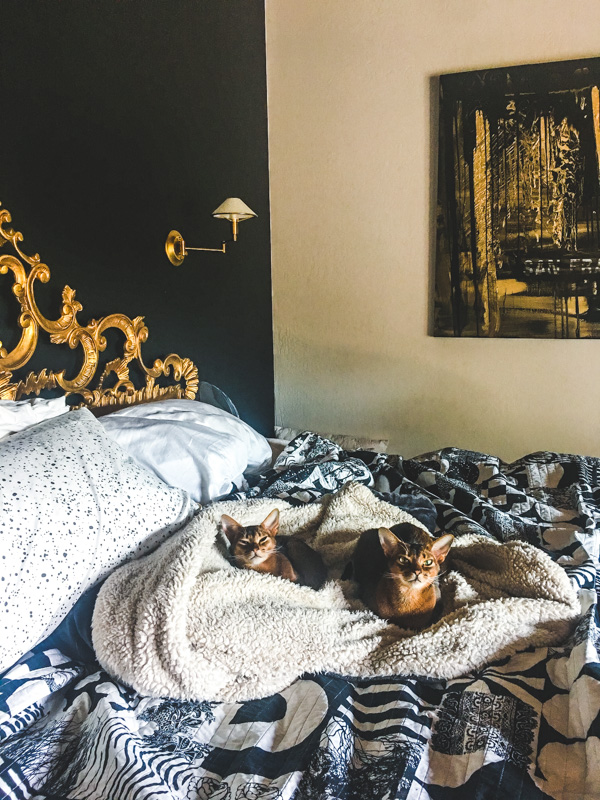 Made Cooper's favorite banana bread.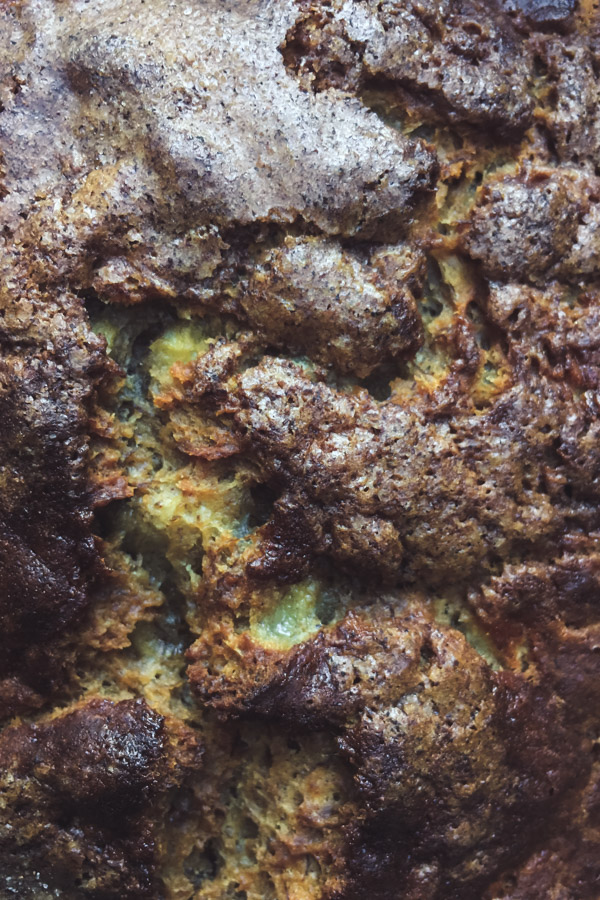 And some crostini with a tuna bean salad.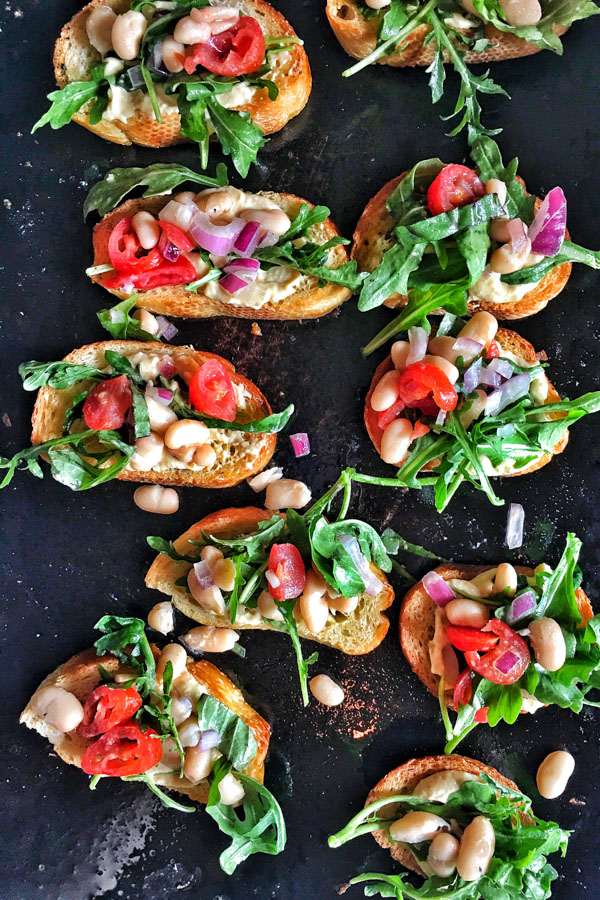 CATTITUDE.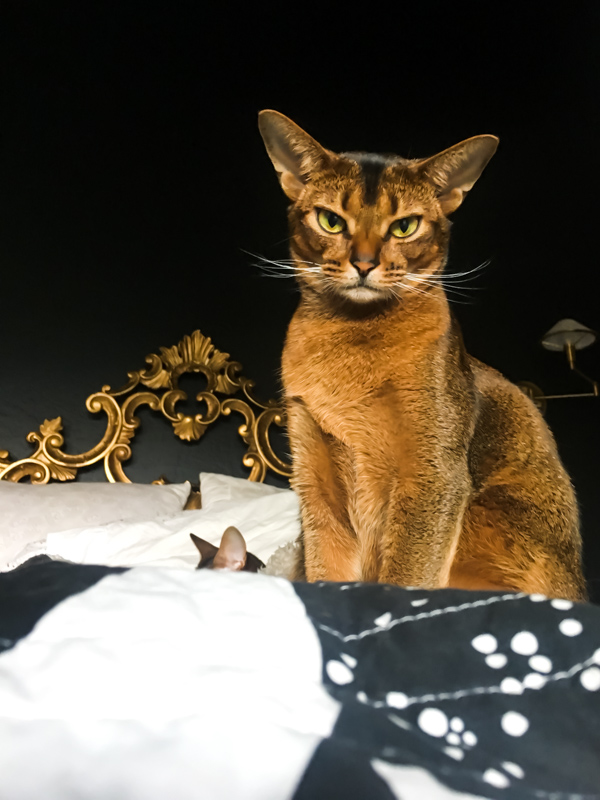 Yes.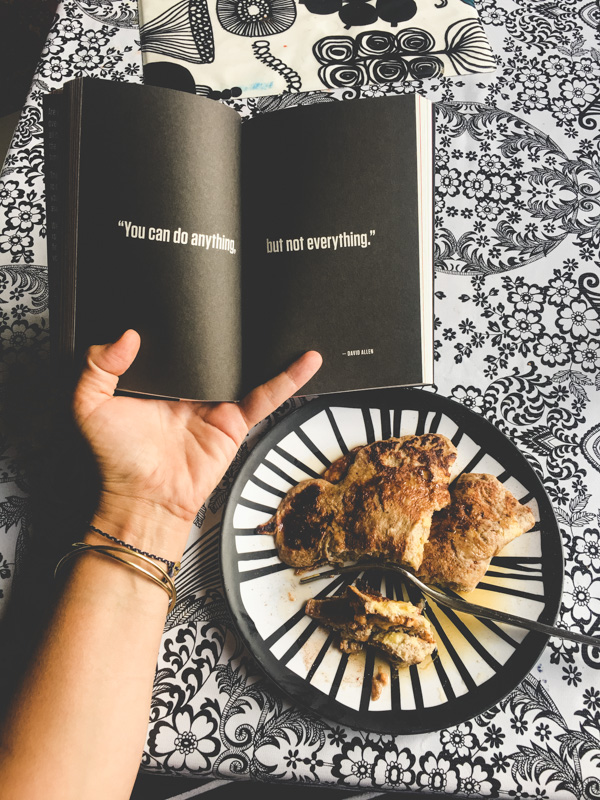 We worked on creating a homework station this week.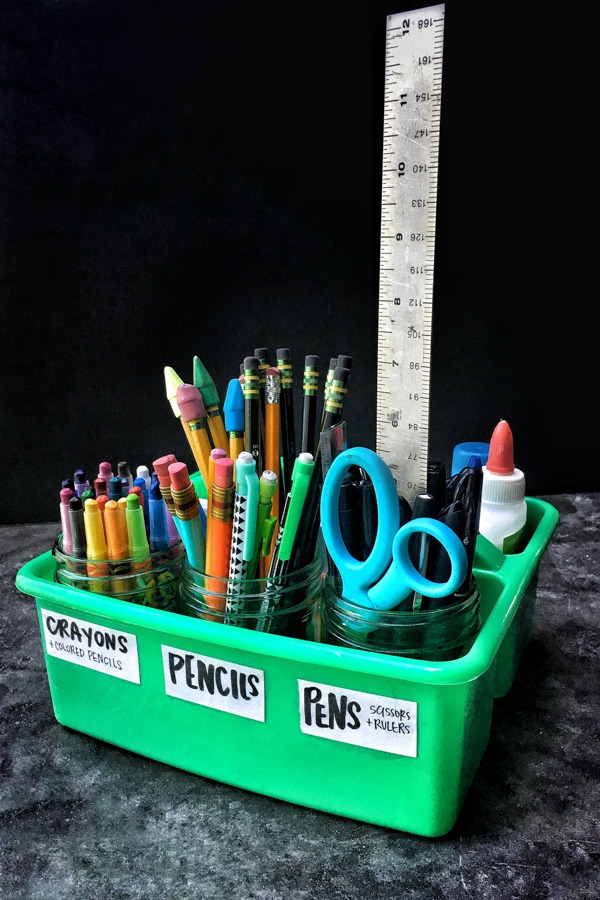 Simple pleasures.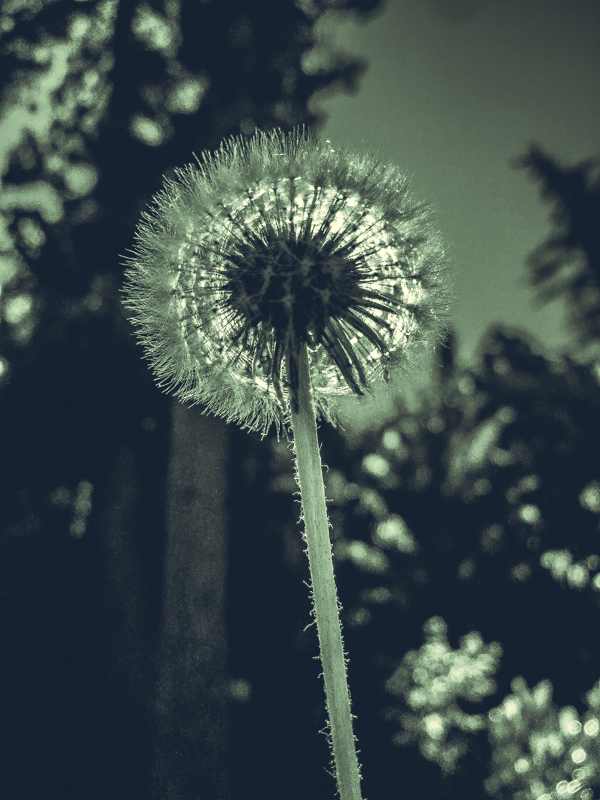 Things that made me happy this week:
The covers of old books… at the library.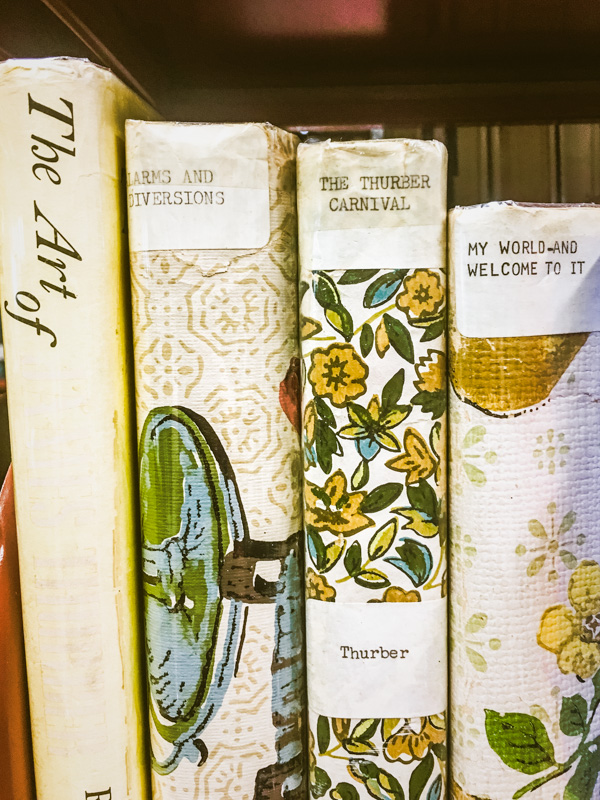 And the way people address and decorate letters to me.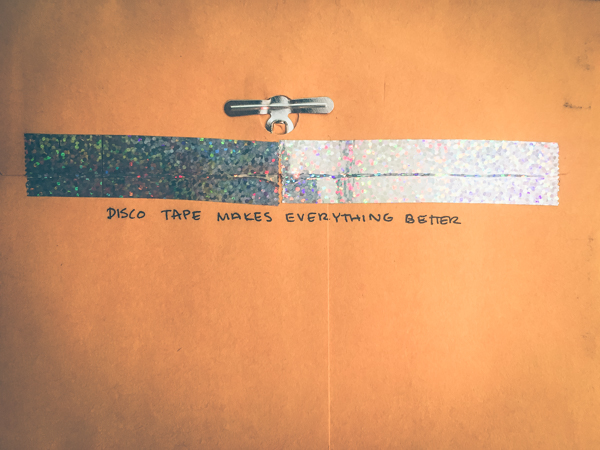 I had the willpower to not order fries at a restaurant. Just a salad.
I felt pretty good about that.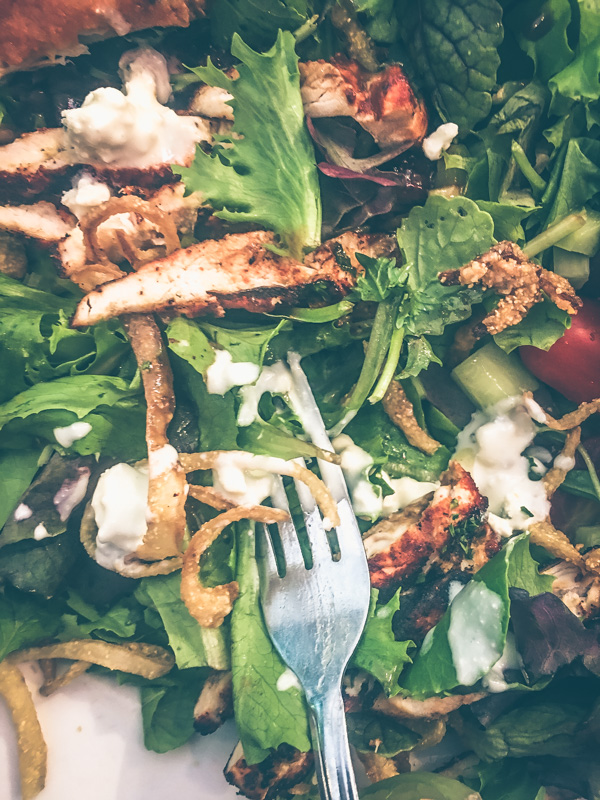 Sleepover dinner at my house.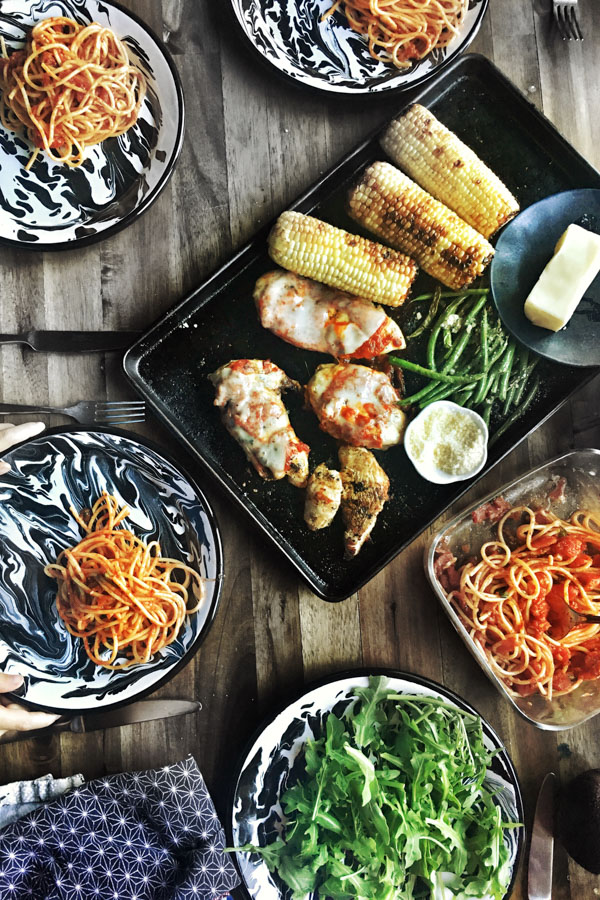 Followed by ice cream (there's hot fudge and marshmallows hidden at the bottom of those cones).
And big bowls of popcorn to follow.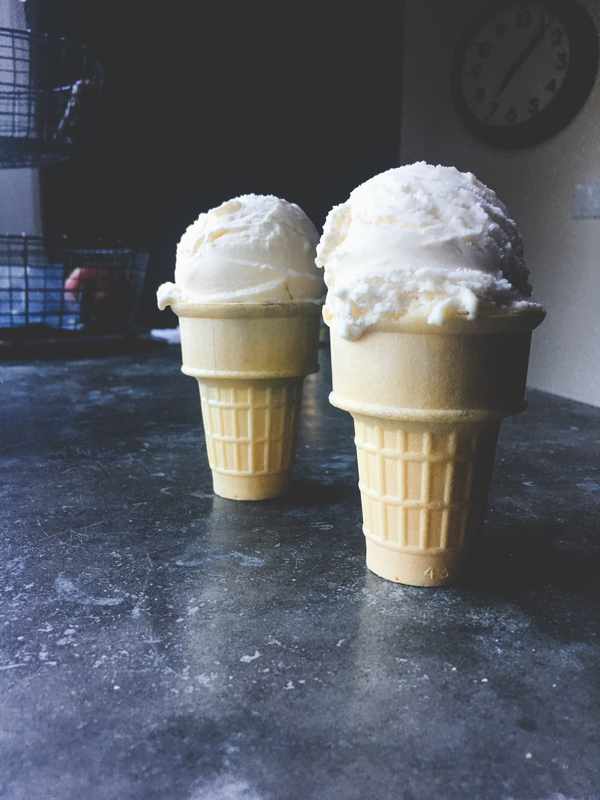 This week I shot 4 recipes. This is what my grocery list looked like.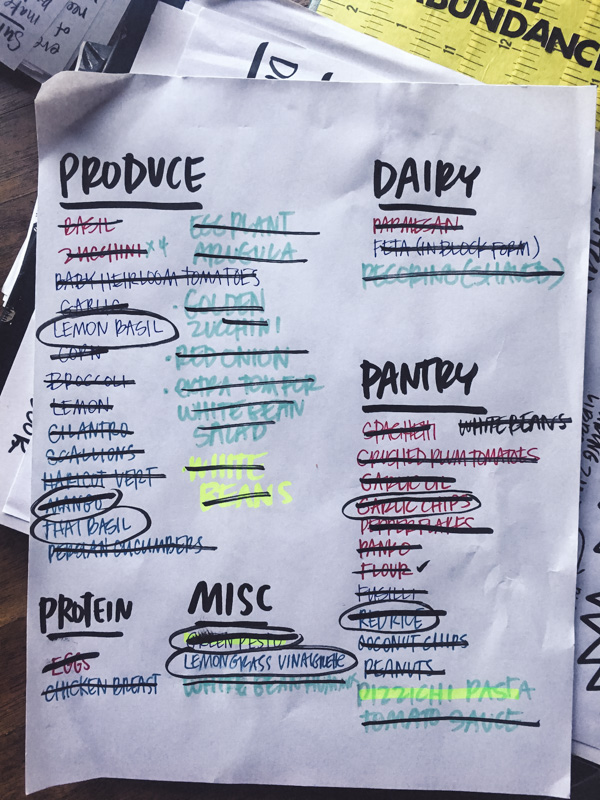 Sometimes you need to write your feelings down under a circle of redwoods.