Here's what this past week looked like- My Everyday Life Week 12
This light at this time of year! YES.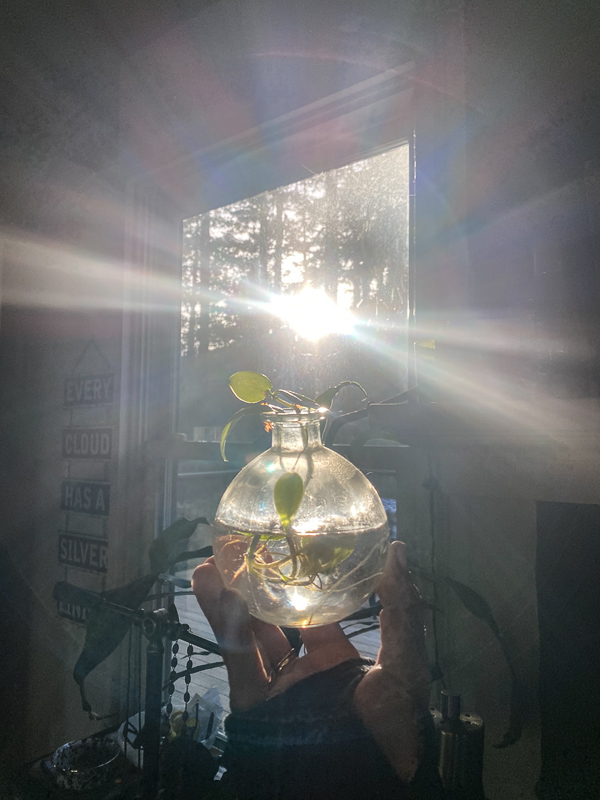 This is 6PM.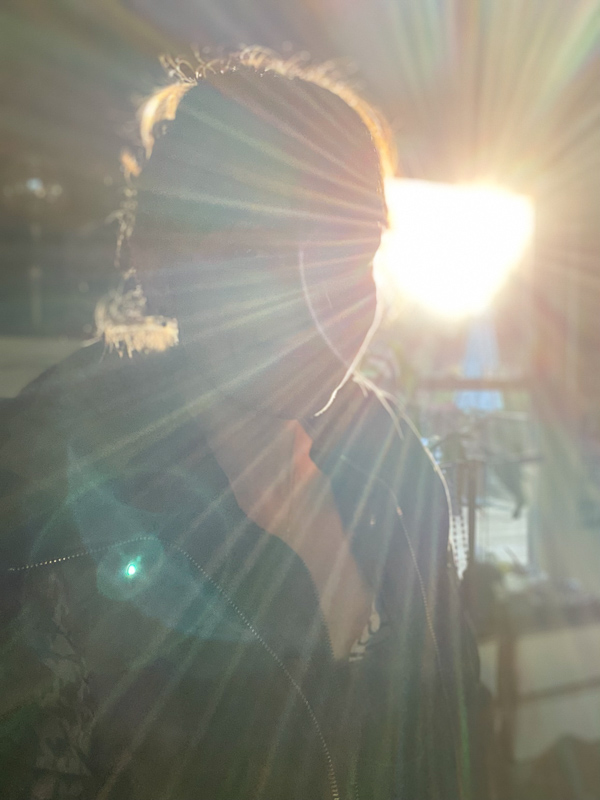 This is this week.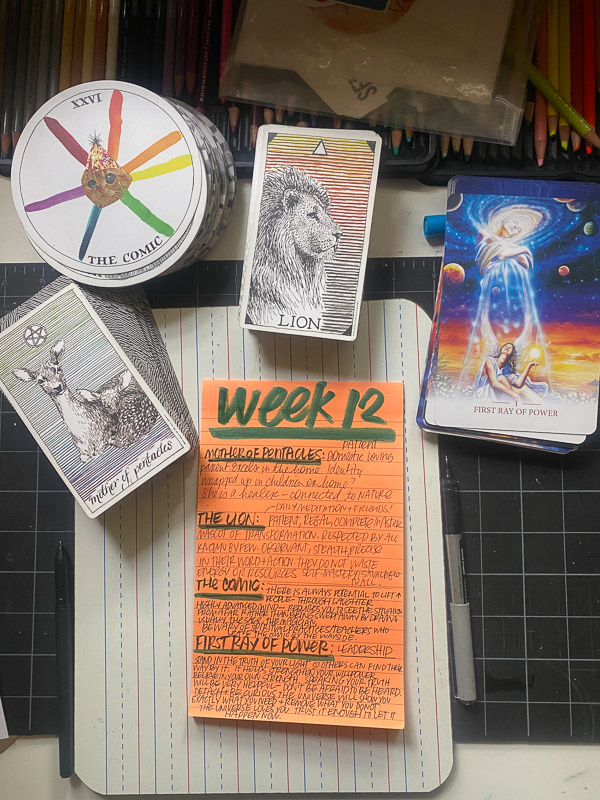 This week was cosmically crazy for all. I had to refer to the Dictionary of Emotions
a bunch of times to figure out how I have been feeling.
I looked through an old journal and found a note to myself.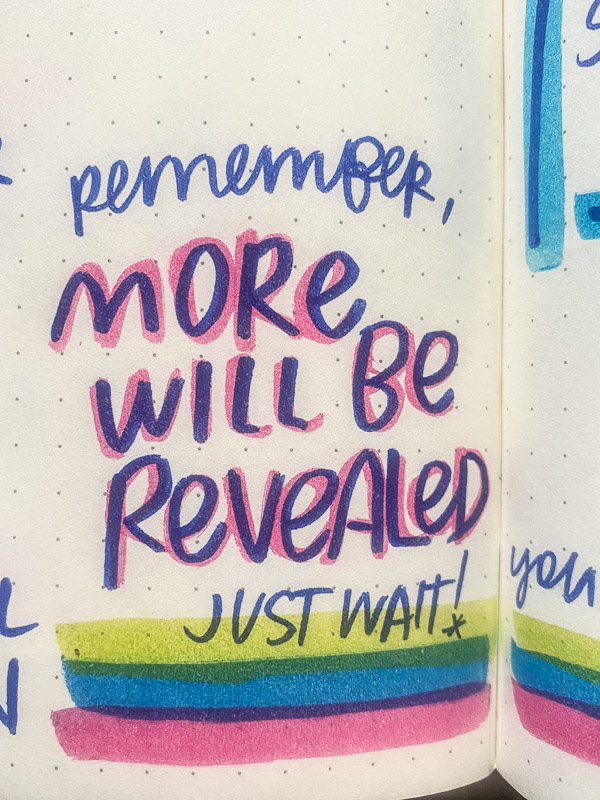 Going through my Currently Workbooks. There's going to be a hangout this week if you want to come.
Friday at 5PM-6:45 PST. Scroll down to book a class.
I am also trying to figure out how we can make these binders together.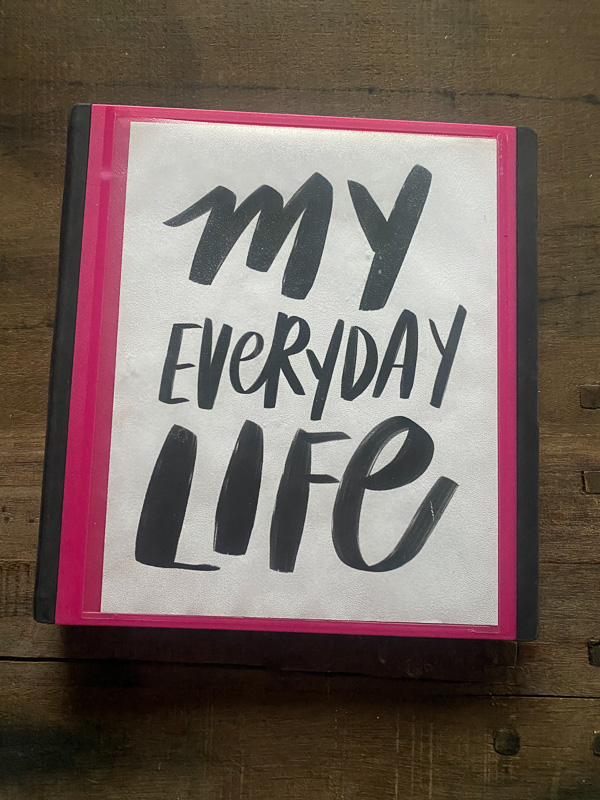 Sunday meal prep for week 12.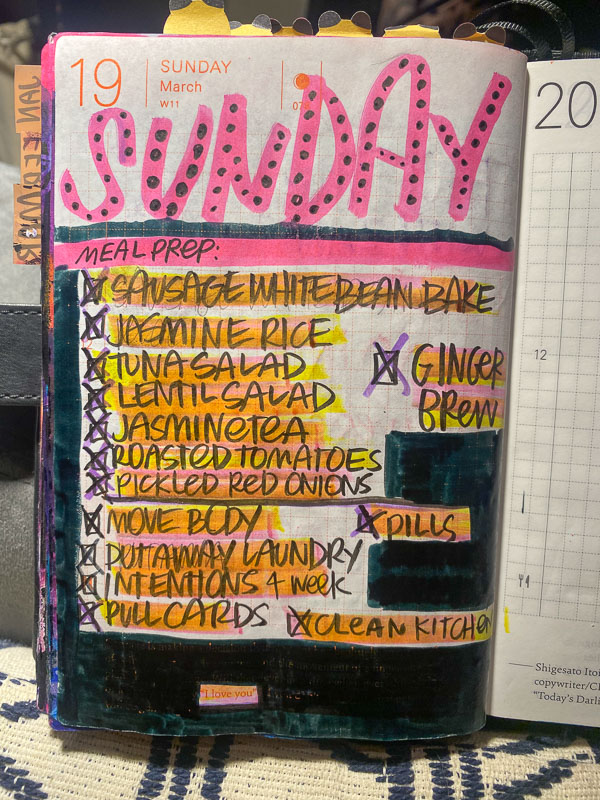 Here it is!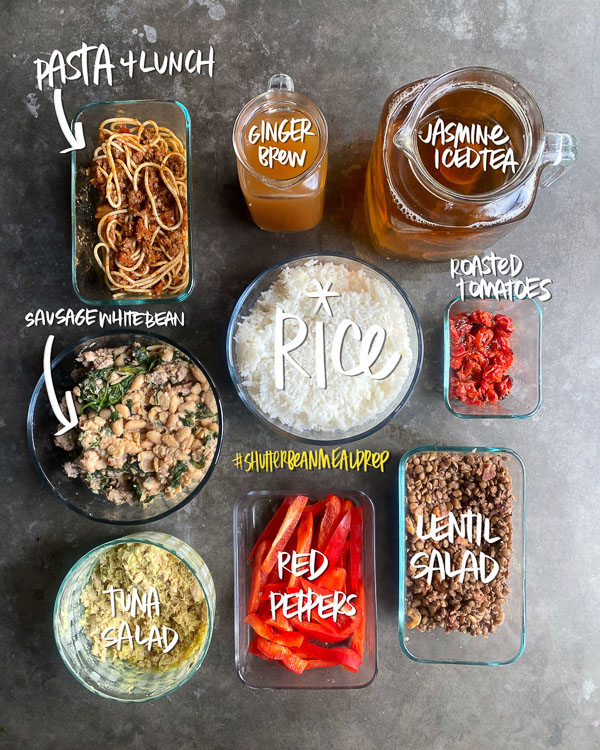 The Sausage & White Bean Bake was great with the roasted tomatoes I made. I added an egg to it for dinner.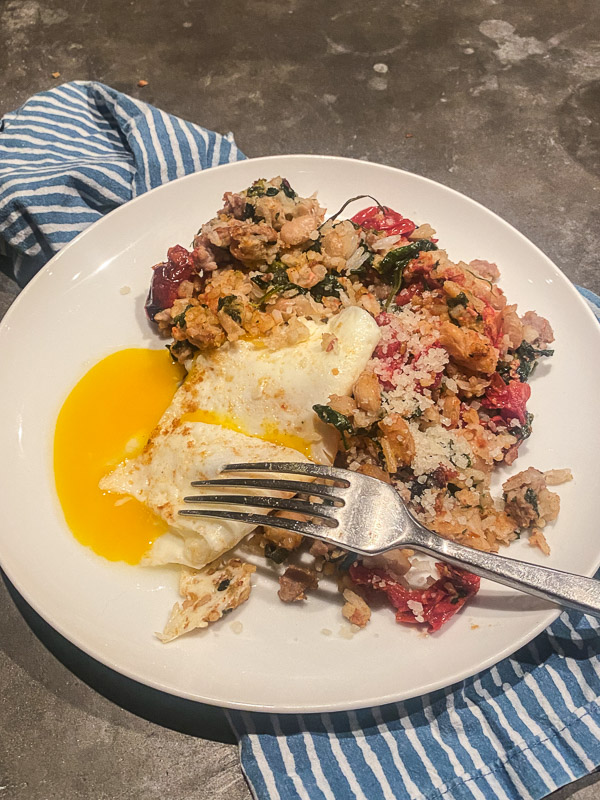 Here I had it for lunch with a dollop of ricotta.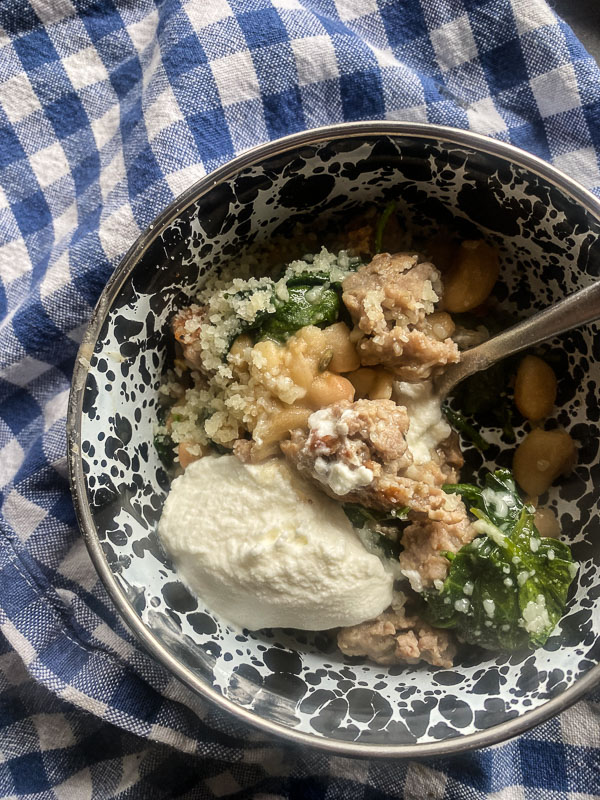 Boo boo alert.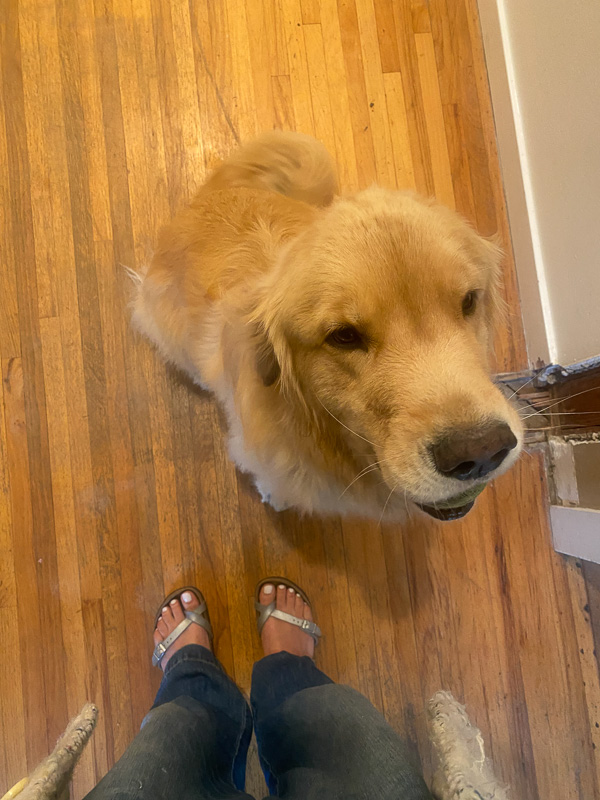 There are two cats in this photo. Possibly three. I dunno.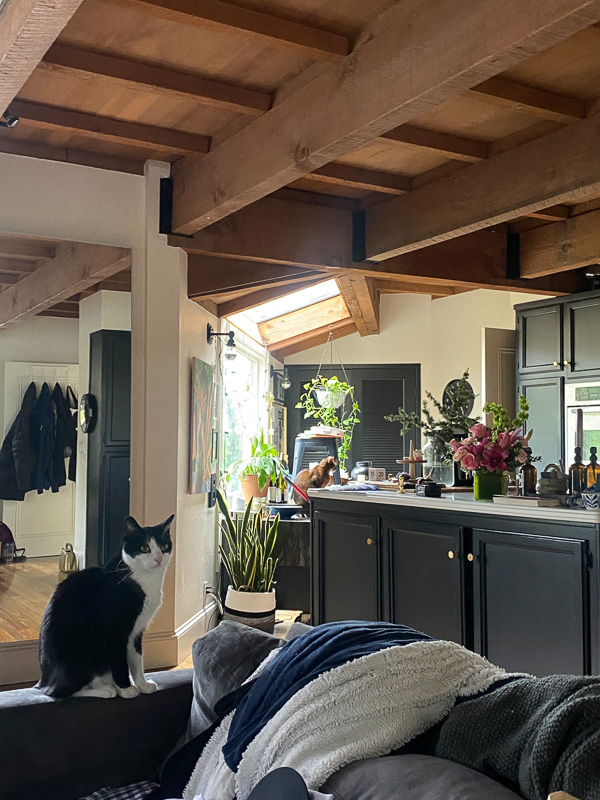 Rosie is curious about my bathtime ritual.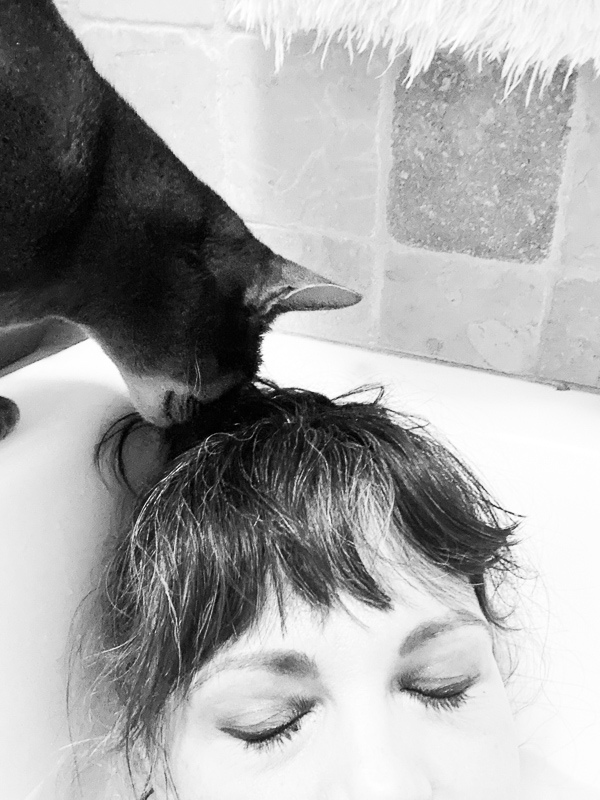 I caught a rainbow on my iPencil.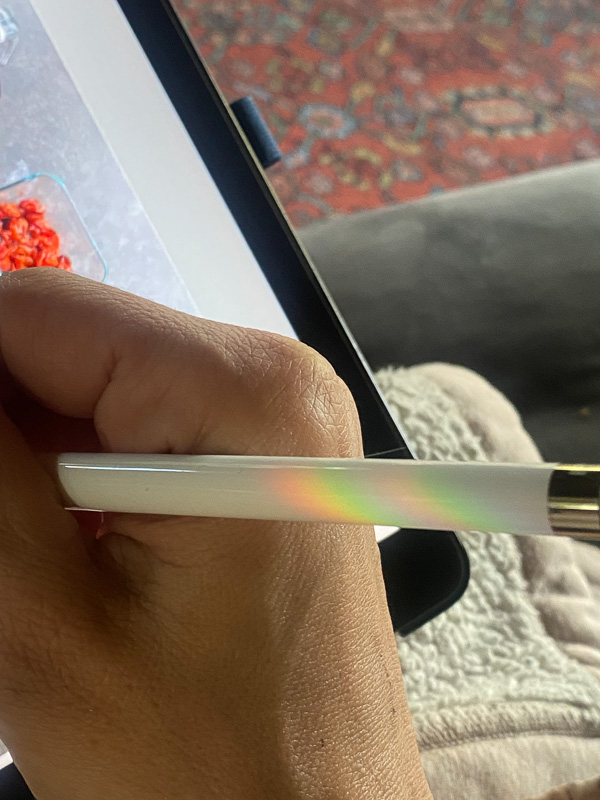 Where I work out.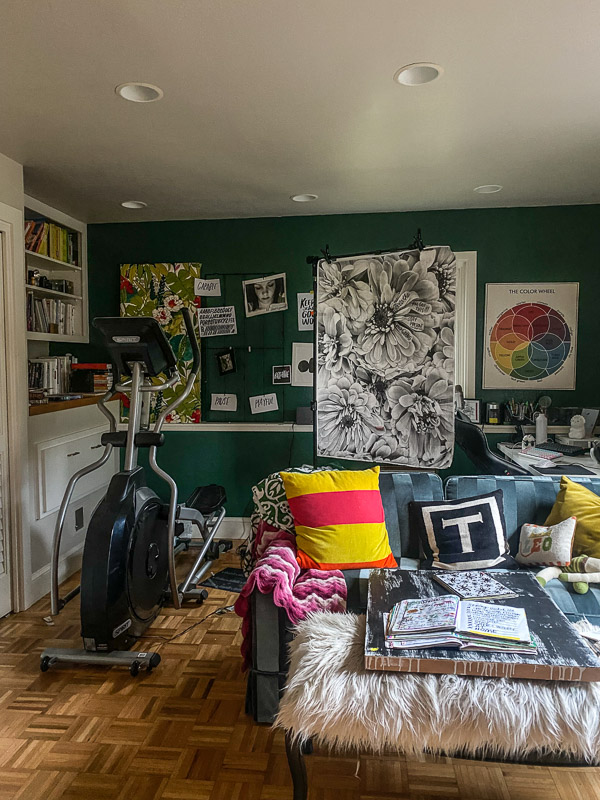 This little horny fellow. Lol.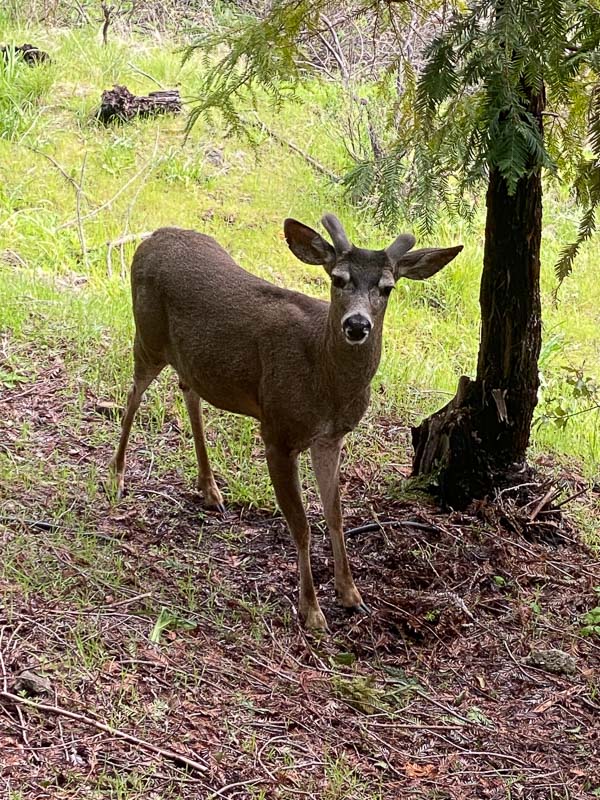 I thought about what it must be like to be named MIA.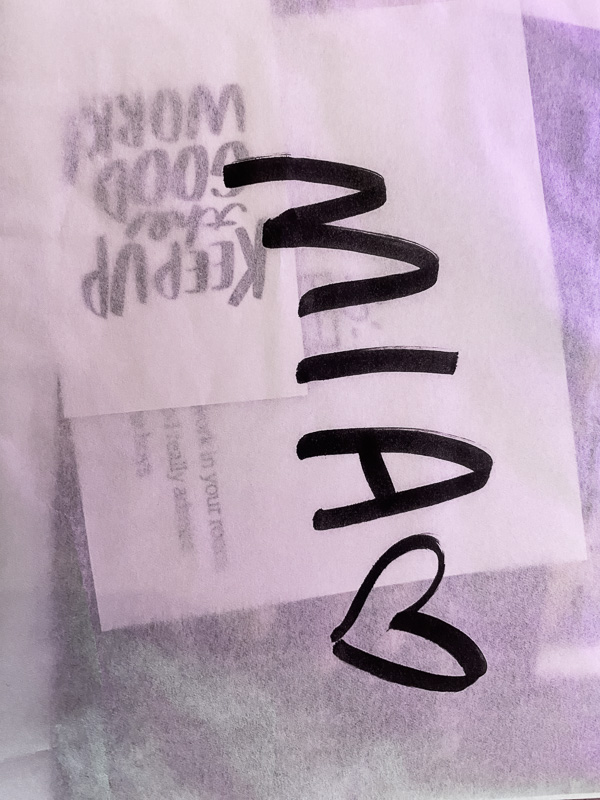 This neighbor cat face.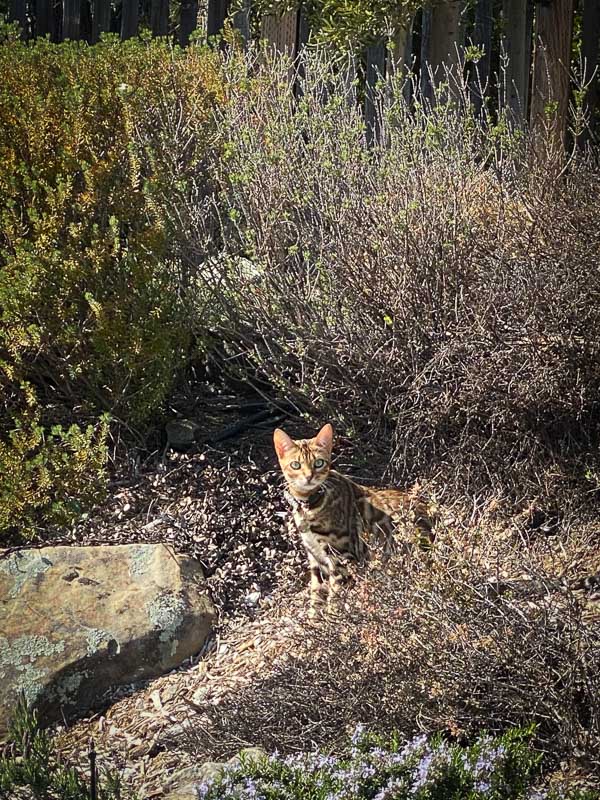 I caught Beans in a blep.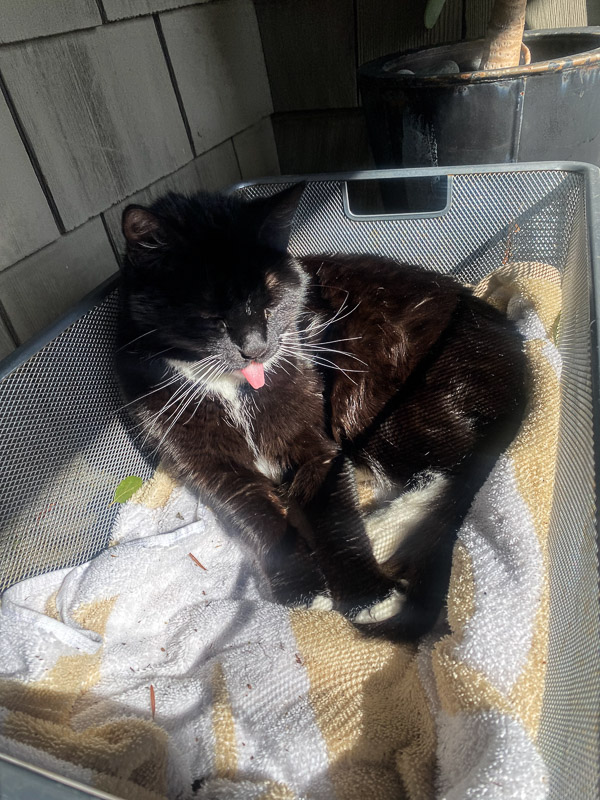 Funny… my notebook for book club includes a blep.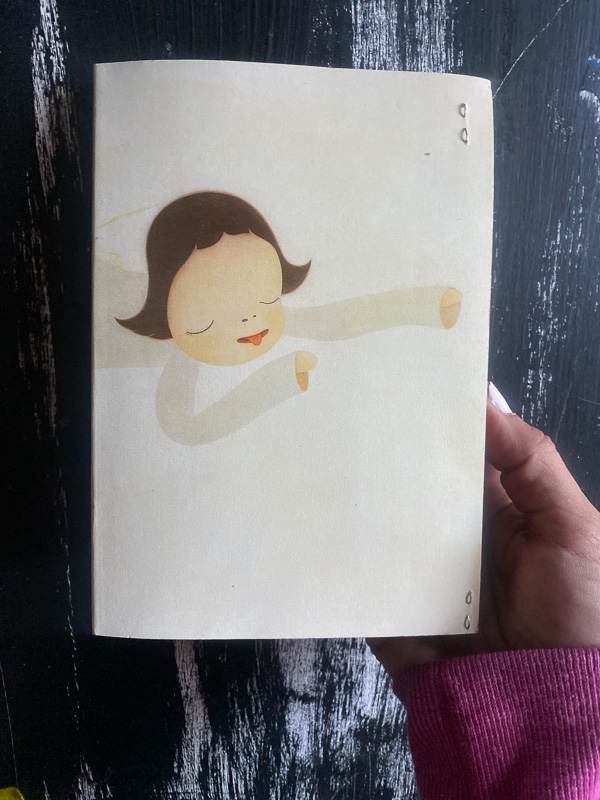 Boop alert.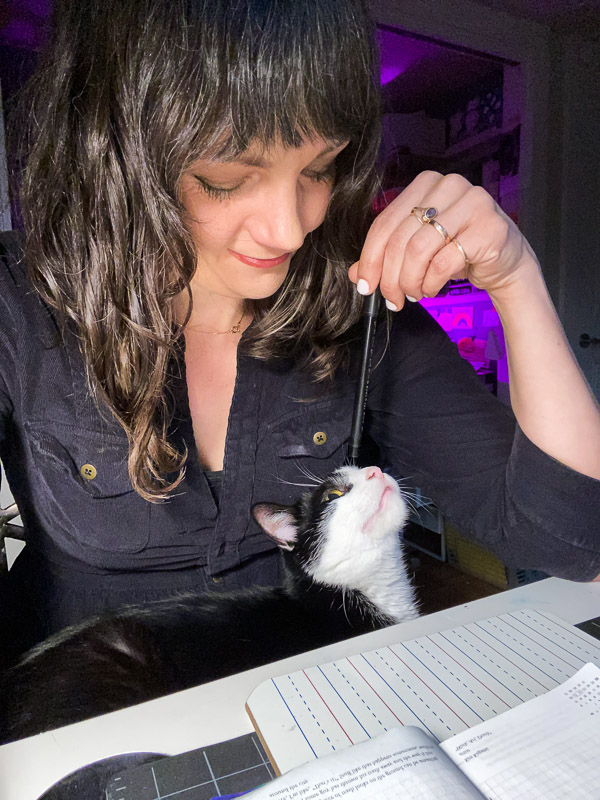 Hooray for a good avocado.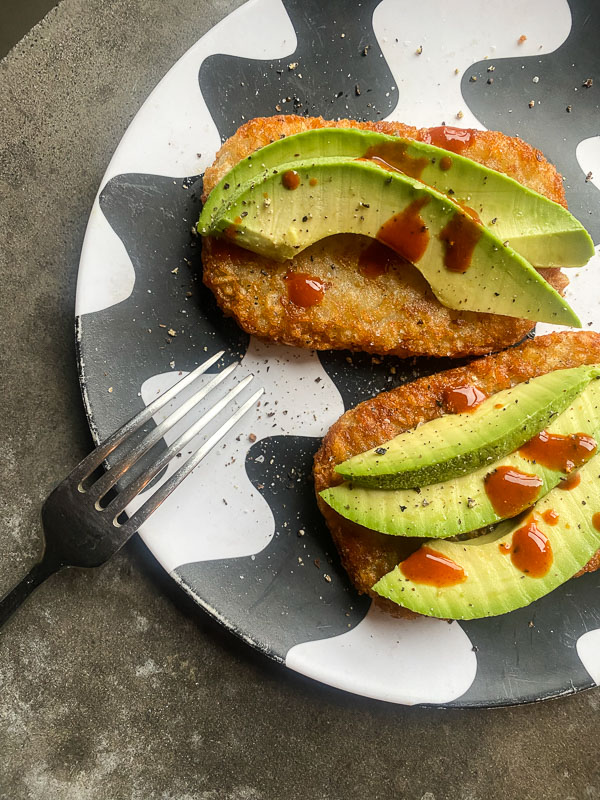 Cozy goals.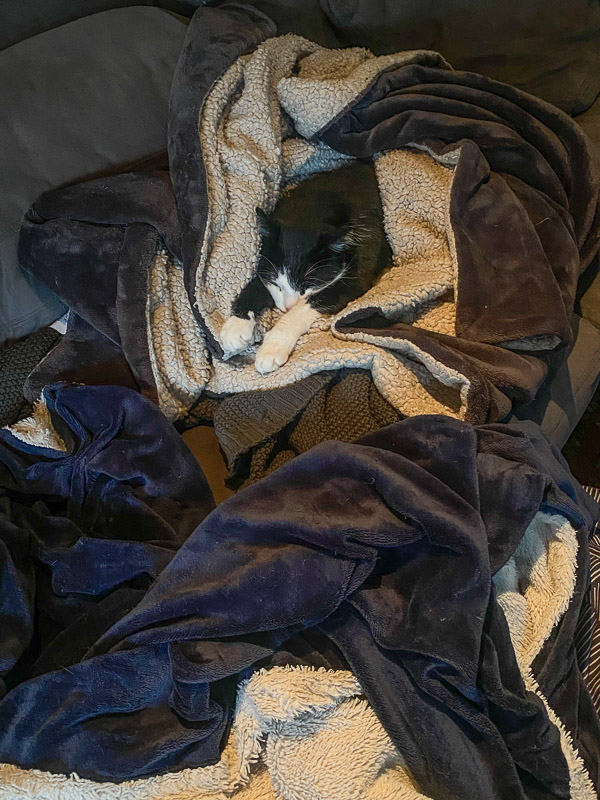 I was on Shitty Life Advice talking about SABOTAGE with Gay Hendricks who wrote The Big Leap.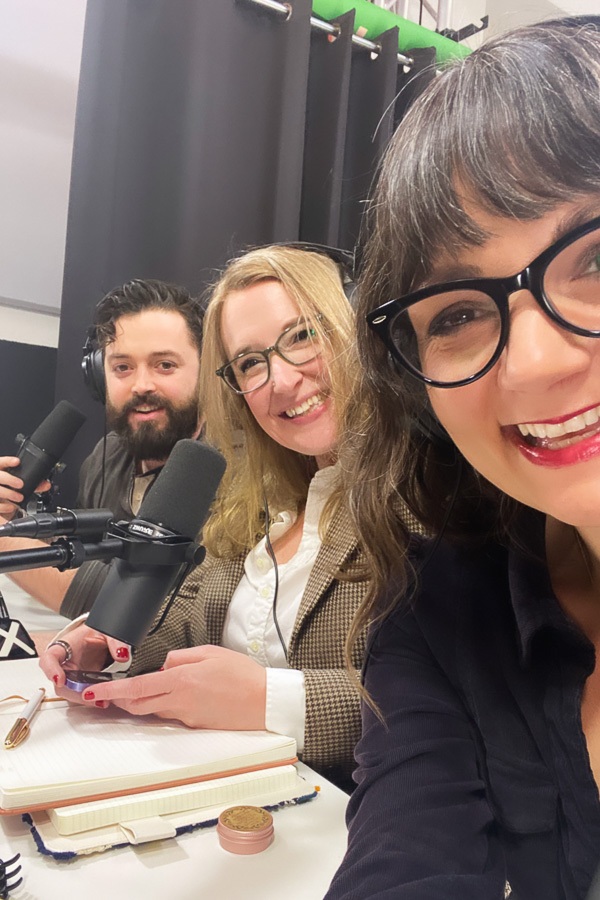 This is my view.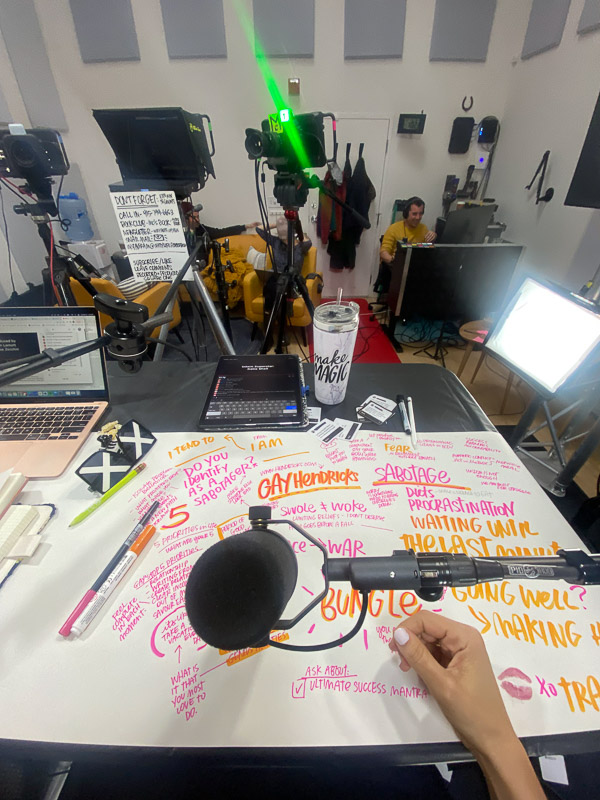 I wrote notes.
Trip to Electronics Plus.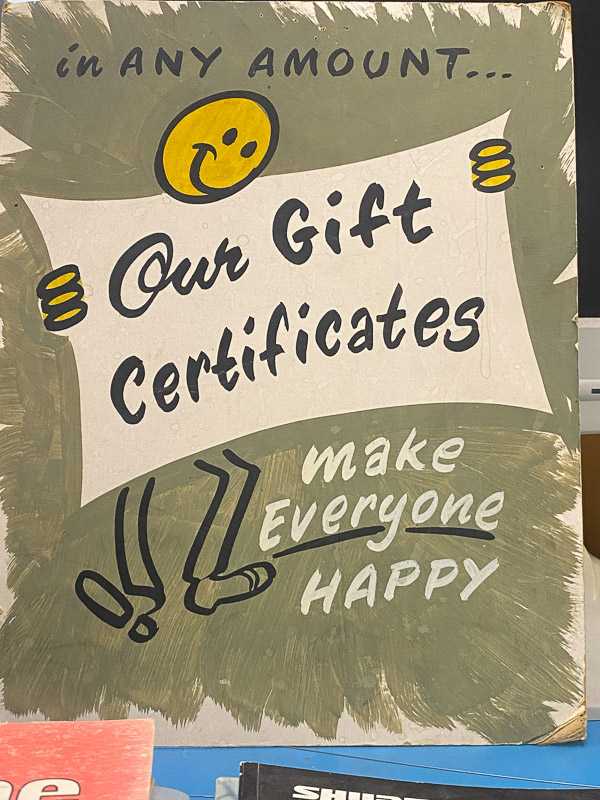 All the color wires. Reminds me of being a kid and shopping with my Dad.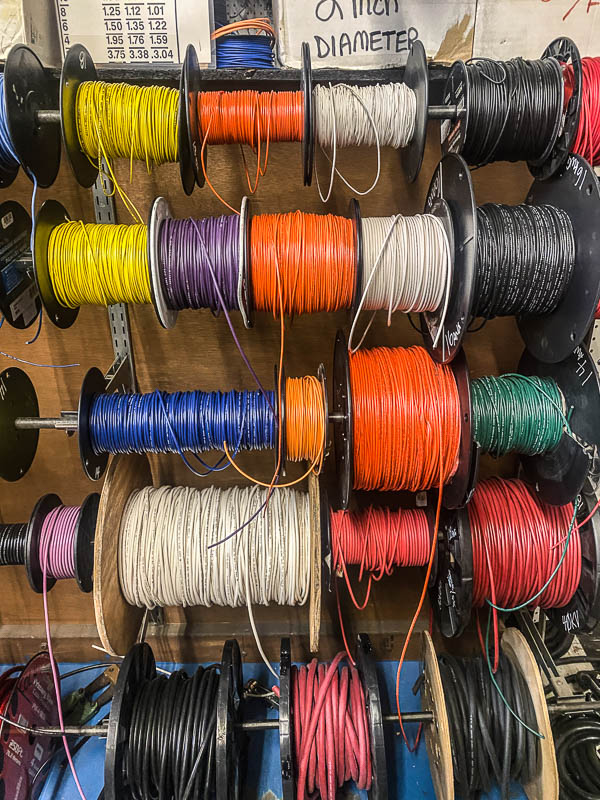 I shared my Spring Bucket List this week.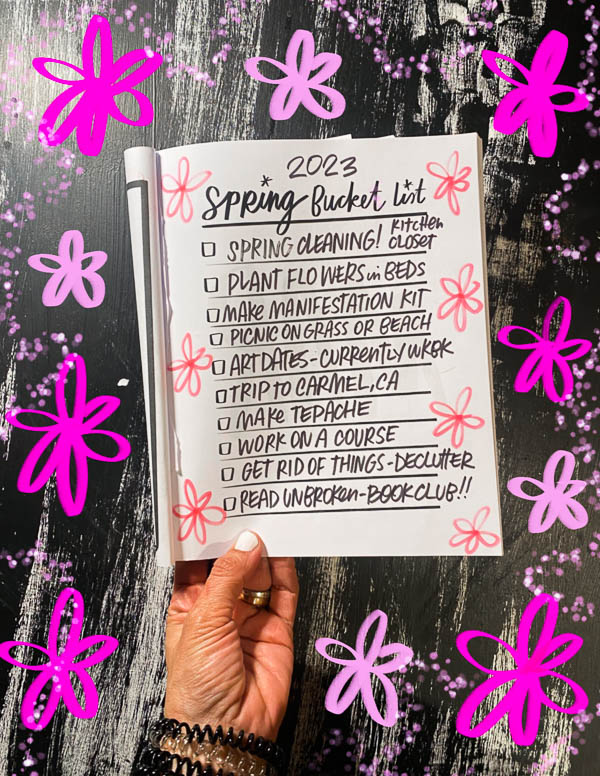 We had some heavy rains this week.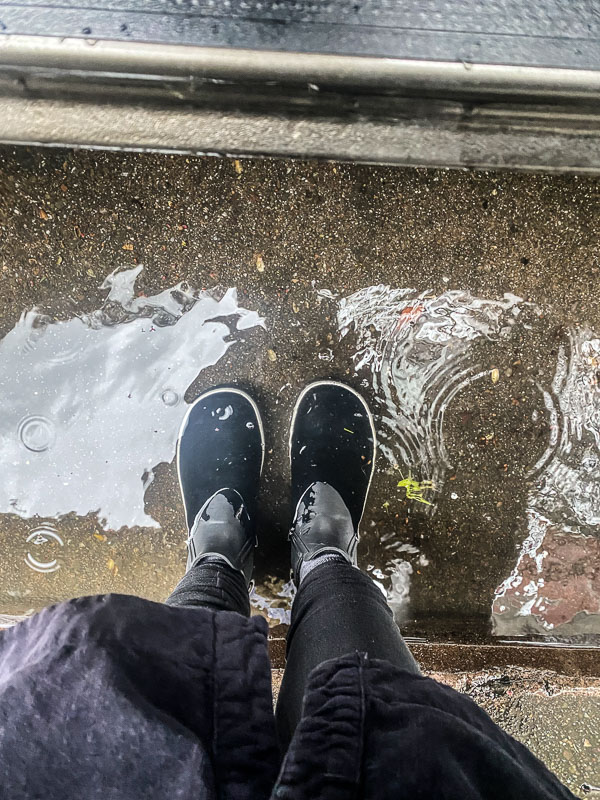 Trip to the library produced a laugh.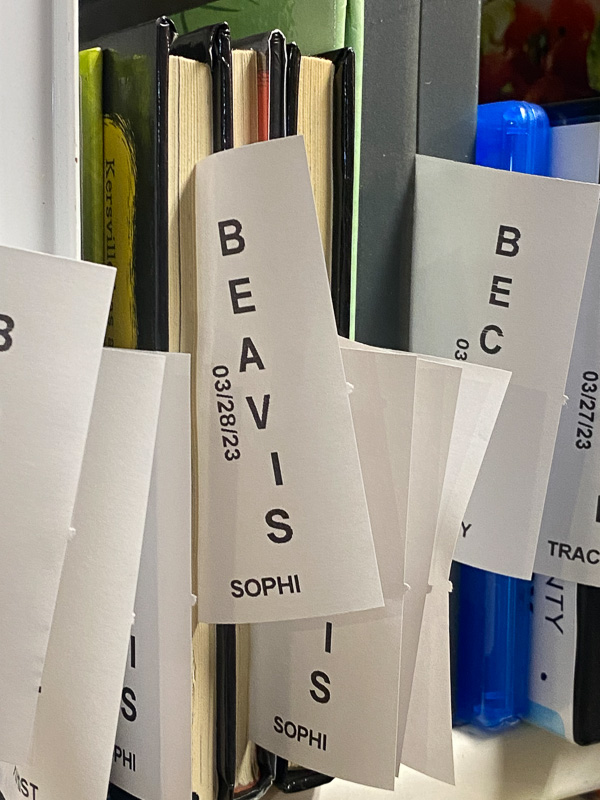 Pulling out therapy notes.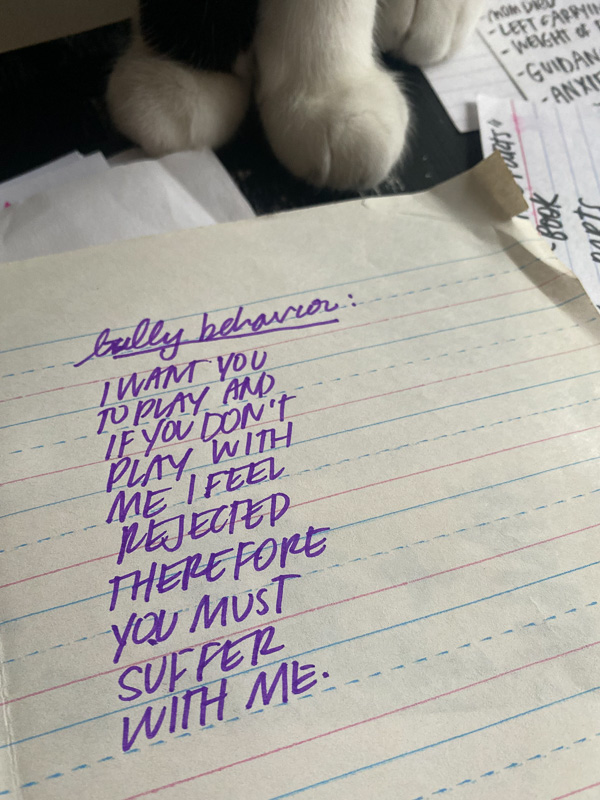 Making a chicken recipe I am excited to share.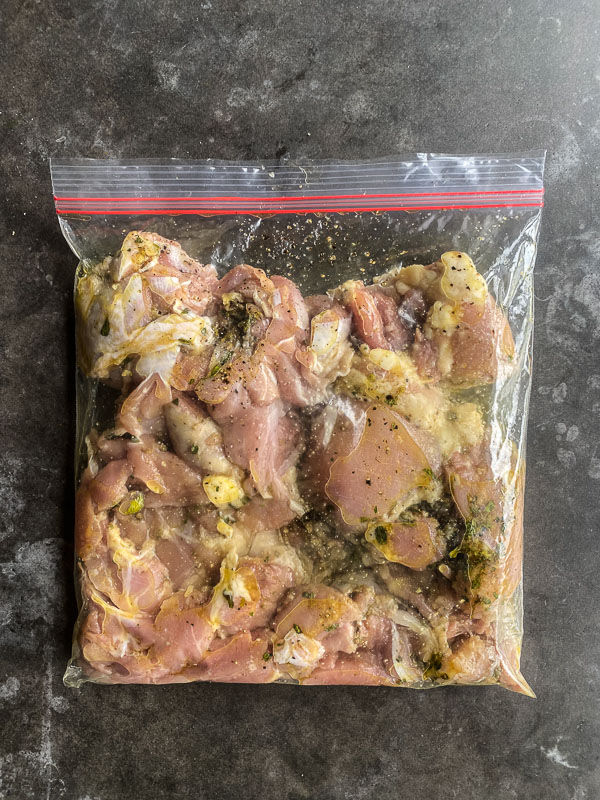 Ella and Rosie.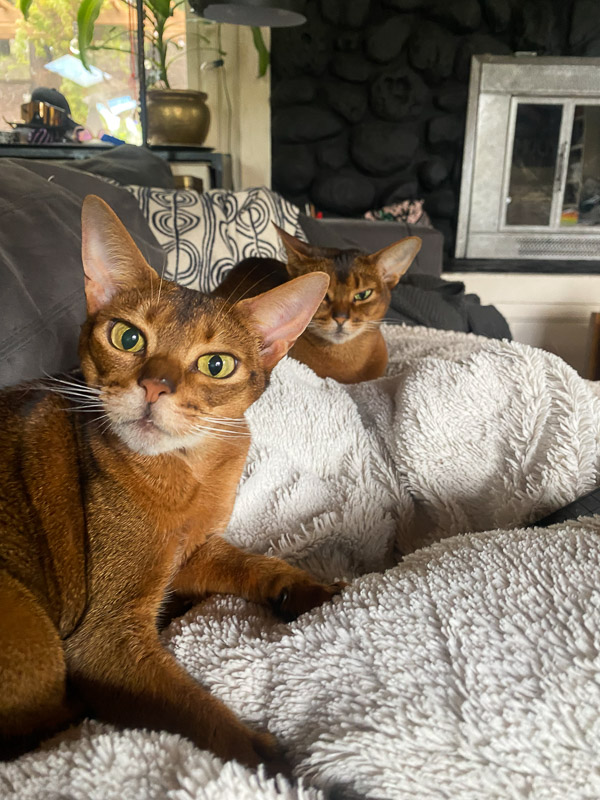 Doing some garden planning this weekend!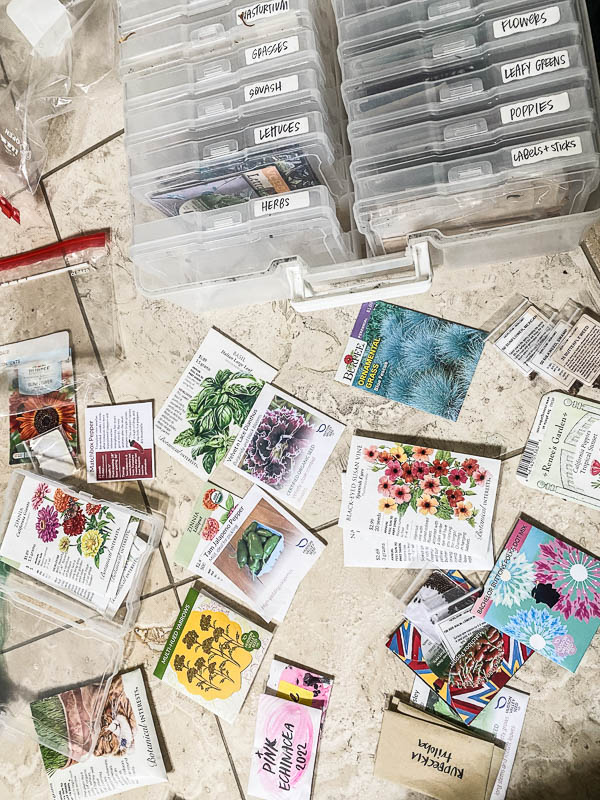 I asked Cooper to capture this.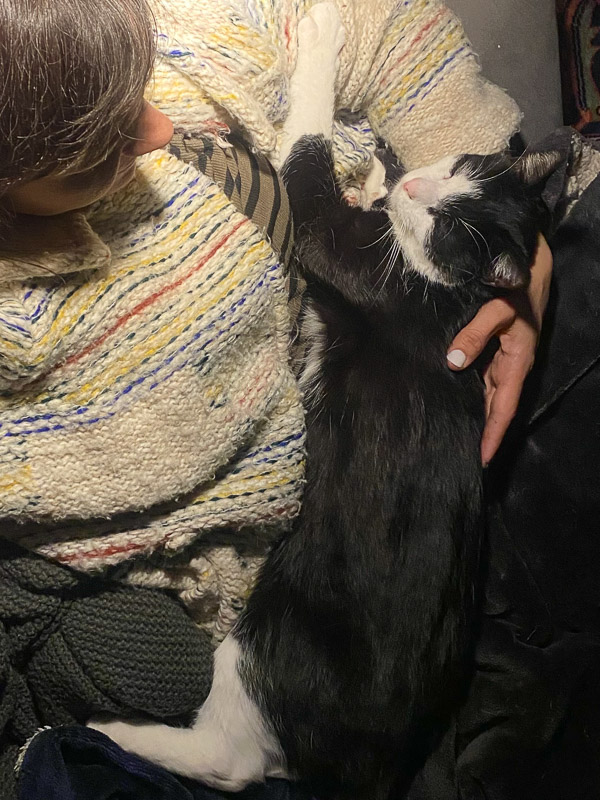 A letter that was made entirely out of a paper bag. Envelope and all.
Iced tea outside.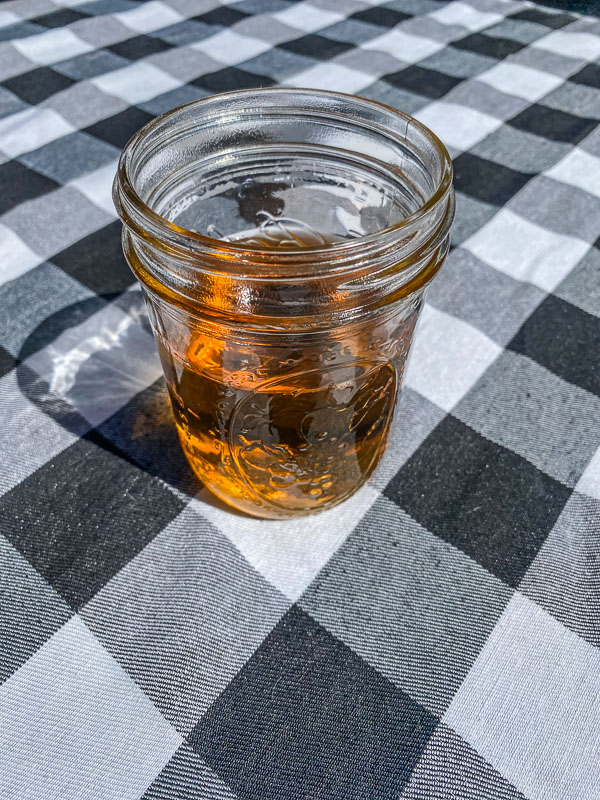 Art time- coloring in my flower coloring book with MC!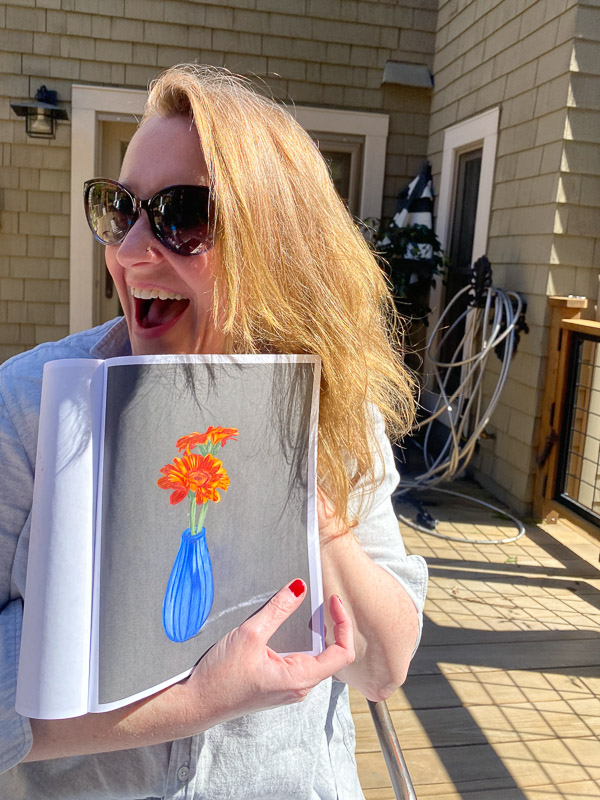 I made that chicken dish for lunch.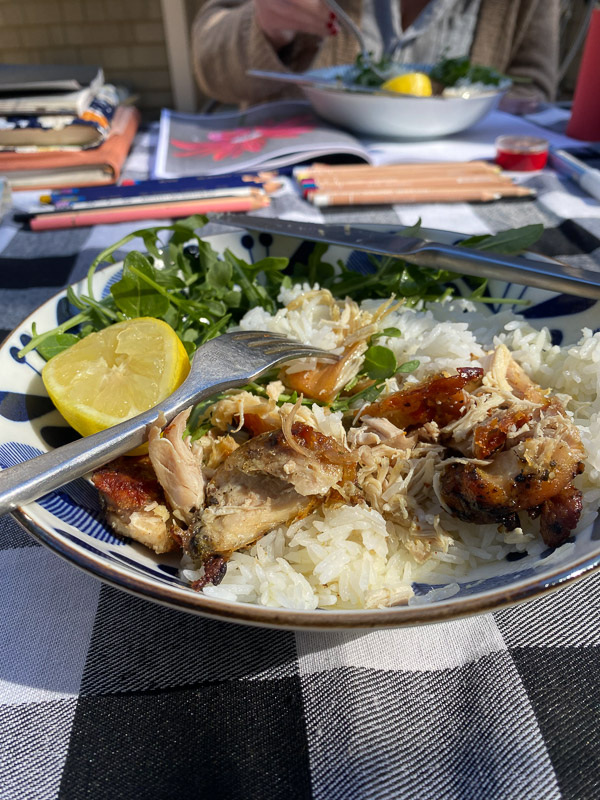 Afternoon light delight.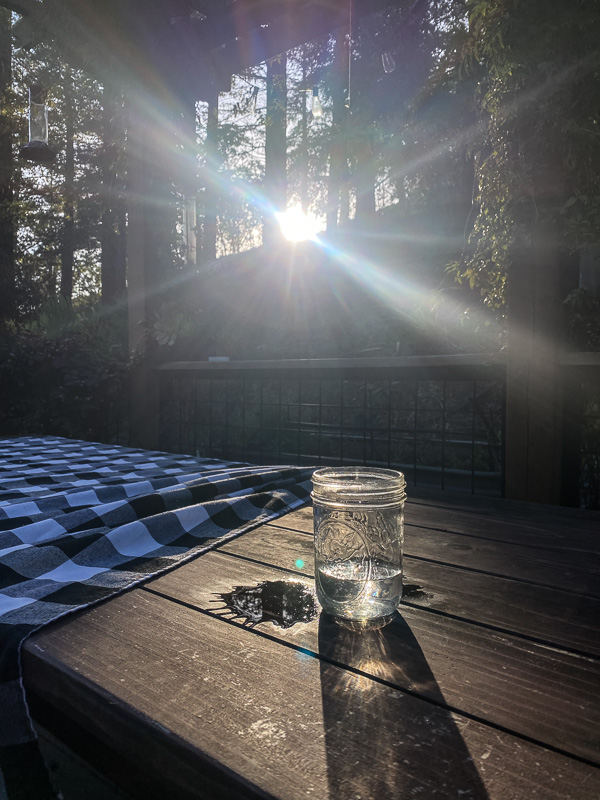 Feeling like tinkerbell.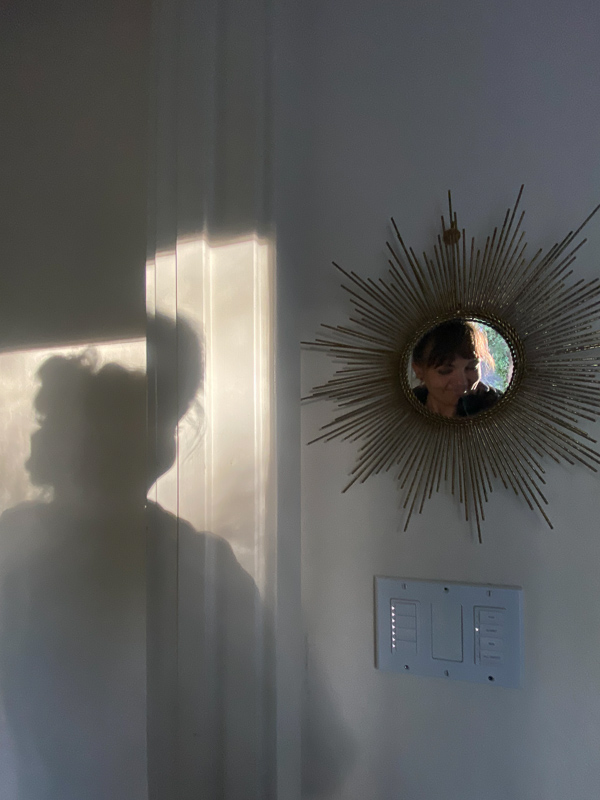 I caught a rainbow in my i.