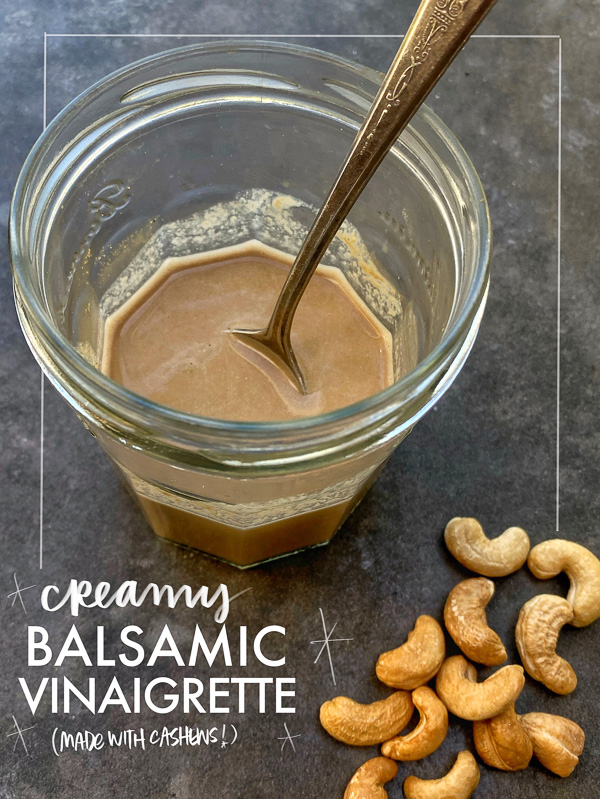 This Creamy Balsamic Vinaigrette has been included in #shutterbeanmealprep several times and I always get requests for the recipe. It's a good one too. It's a vinaigrette that will make you want to have a salad.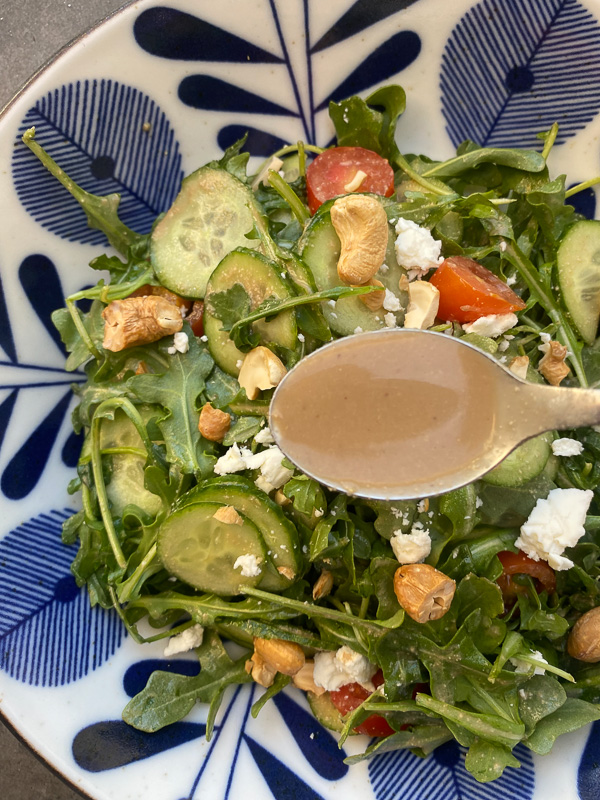 The secret behind the creaminess is soaked cashews. They get blended with shallots, balsamic vinegar, a touch of dijon (I used grainy!).
It definitely gives me an old-school Italian restaurant salad vibe.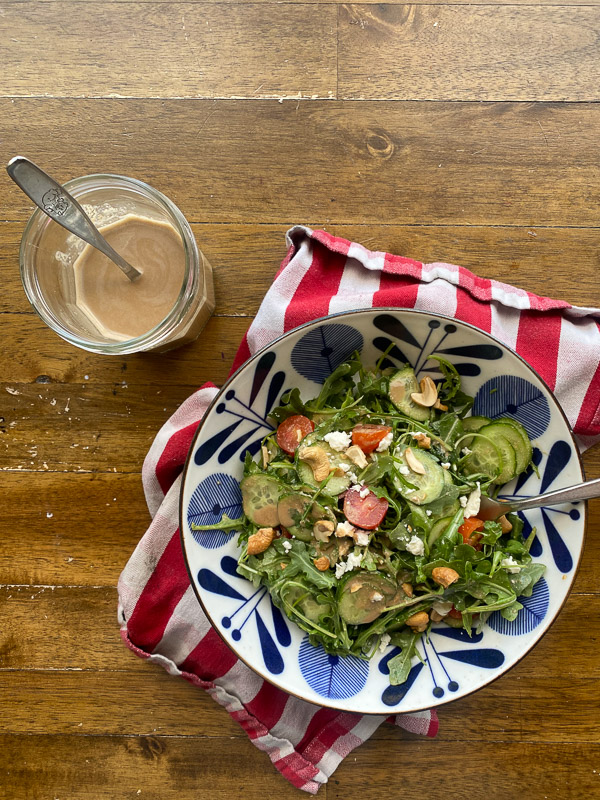 It's so good, I have thought about drinking it…