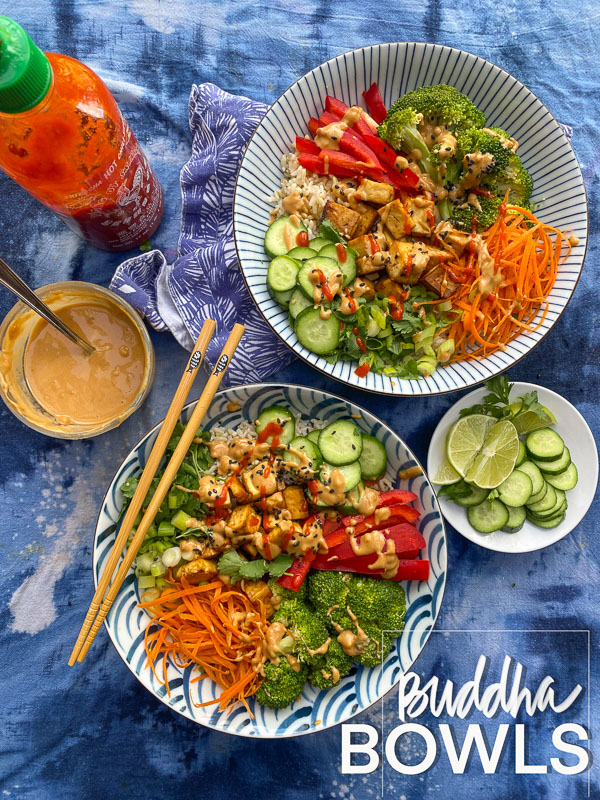 Buddha Bowls? Grain Bowls? What do you call them?
What's a Buddha Bowl/Grain Bowl, you ask? It's a bowl of goodness that consists of a grain, protein, and an array of vegetables lined up in a beautiful arrangement. There's usually a sauce or topping to go with it.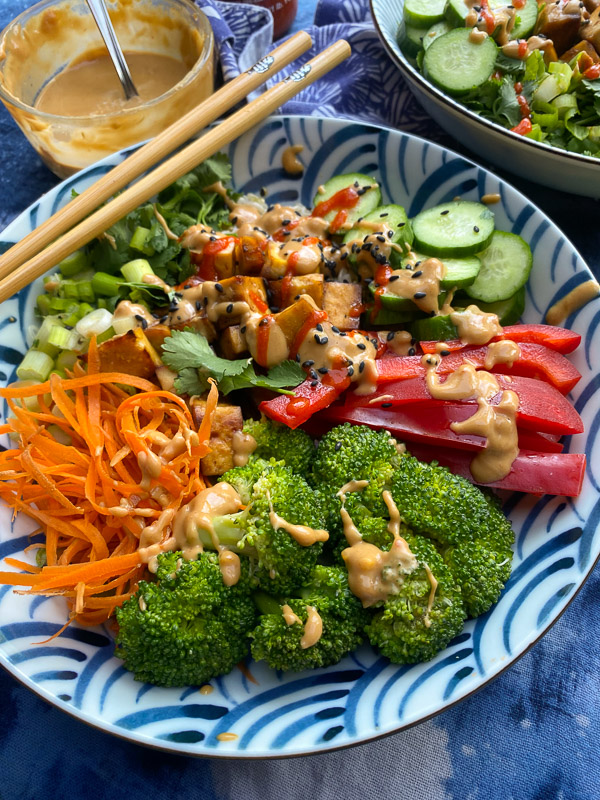 A Buddha Bowl is a perfect candidate for meal prep because it's basically made of things prepped in advance. Everything is served cold so what could be better on a hot day??!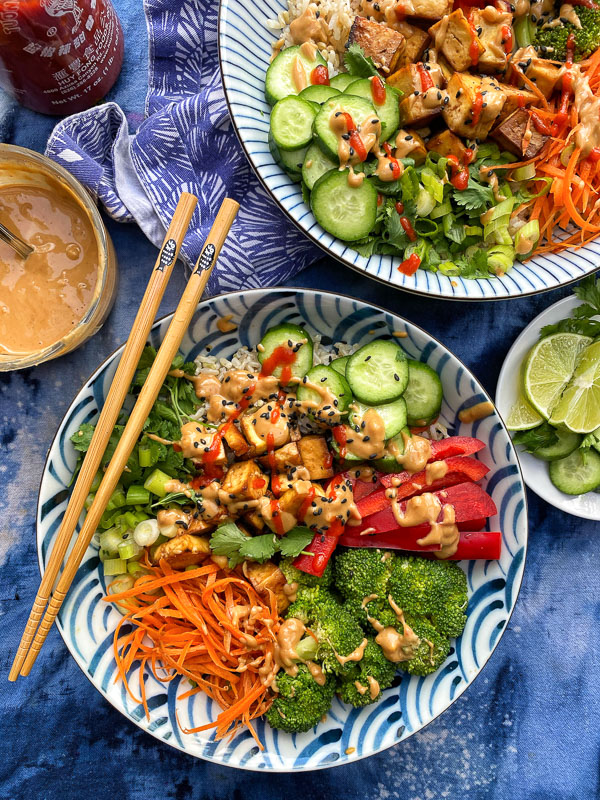 On nights when there's baseball practice and I cannot wait until after 8 PM to eat, I'll make Buddha Bowls for myself from whatever I've meal prepped that week. This is my favorite combo of flavors!