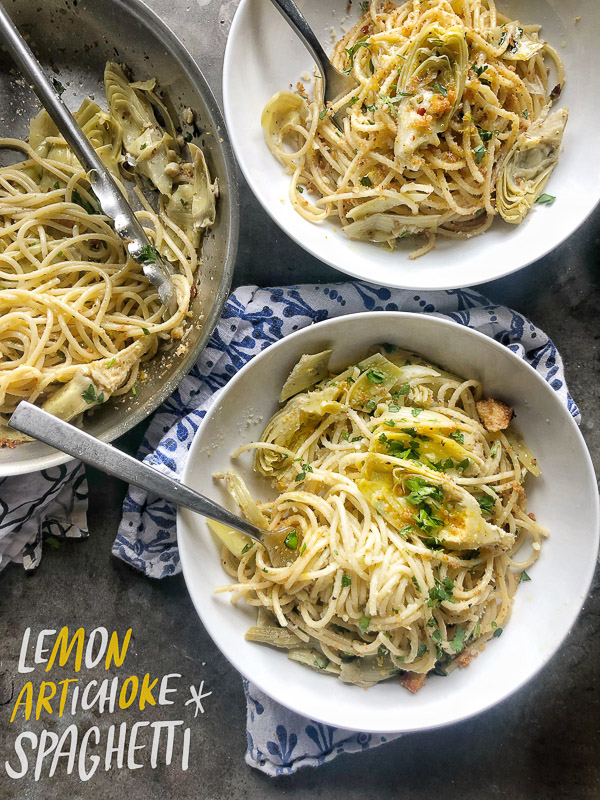 I saw this recipe for Lemon Artichoke Spaghetti with Bread Crumbs in my friend Christina's new cookbook- Dinner Just for Two
 and quickly made it because I almost always have a lemon, spaghetti and artichoke hearts (jarred)  in my kitchen. Also, my husband and I were home alone without Cooper and I felt like I HAD to take advantage of the fact that our pasta + artichoke despising kid wasn't around to complain.  Dinner for THREE can be so complicated sometimes.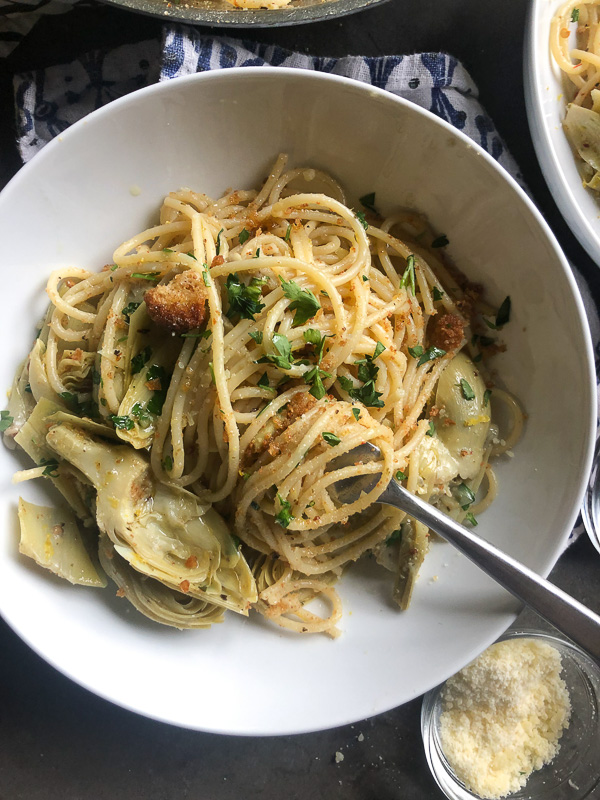 You know what sold me on this recipe? The bread crumbs!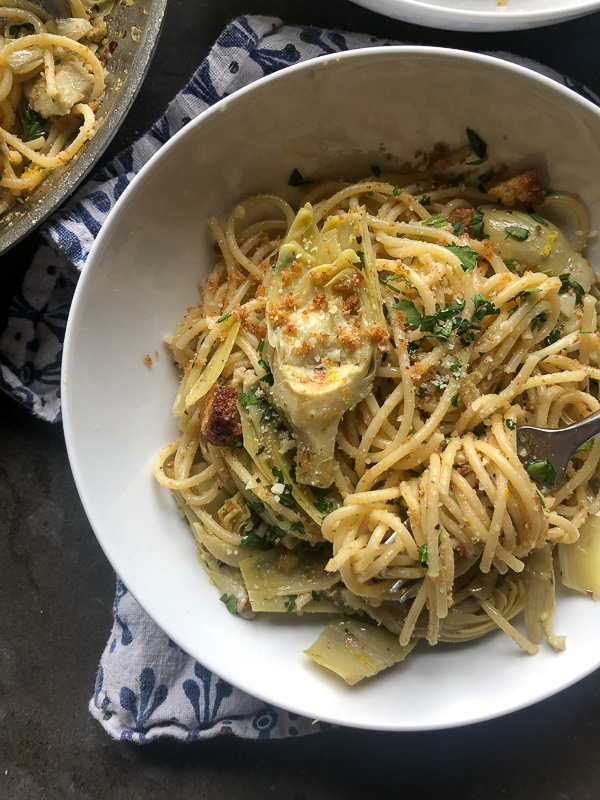 We have a lemony artichoke sauce that's slightly tangy mixed with creamy Parmesan cheese and bits of crispy breadcrumbs.  The flavor profile reminds me a little bit of a fried artichoke, which I almost always order if I see it on a menu.
For all the times we're home alone without kid(s), Lemon Artichoke Spaghetti for two is the ultimate love language.