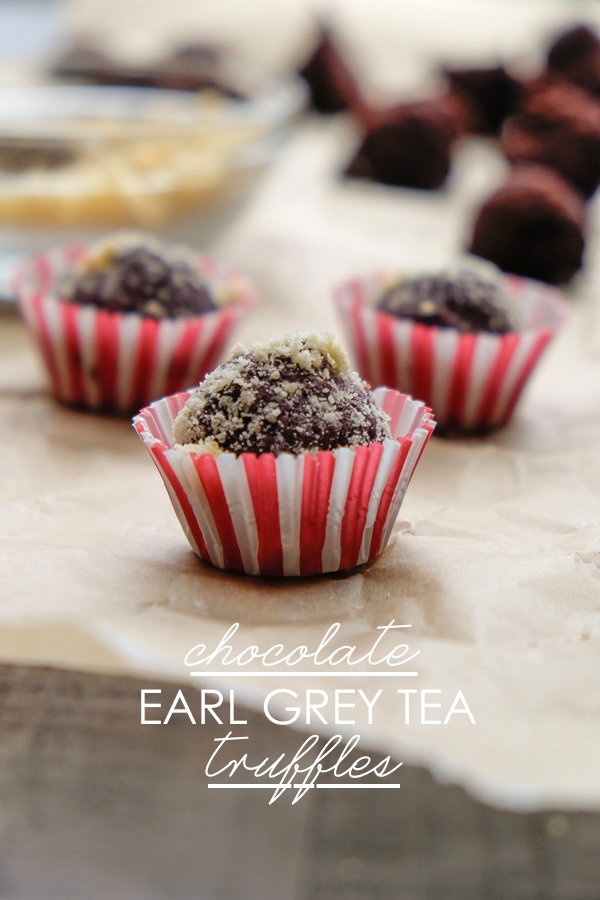 Make these Chocolate Earl Grey Tea Truffles if you:
want to bring someone a nice treat
don't have much time
want to be mesmerized by the beauty of melted chocolate
want to make something different this year
love Earl Grey Tea
want to make someone happy
want to eat a whole batch of truffles and not share any
love recipes that have 4 ingredients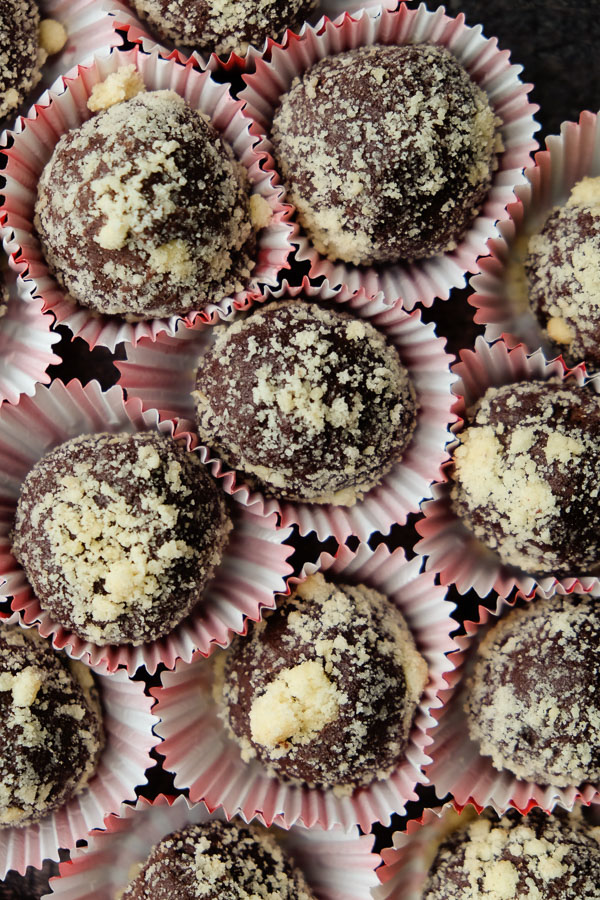 They're rich.
They've got a hint of tea in them and the shortbread cookie crumbs on the outside add a nice buttery crunch. Save a few for your freezer and bring them on out during your afternoon tea. I mean…that's what I'm gonna do with my leftovers. You do you.