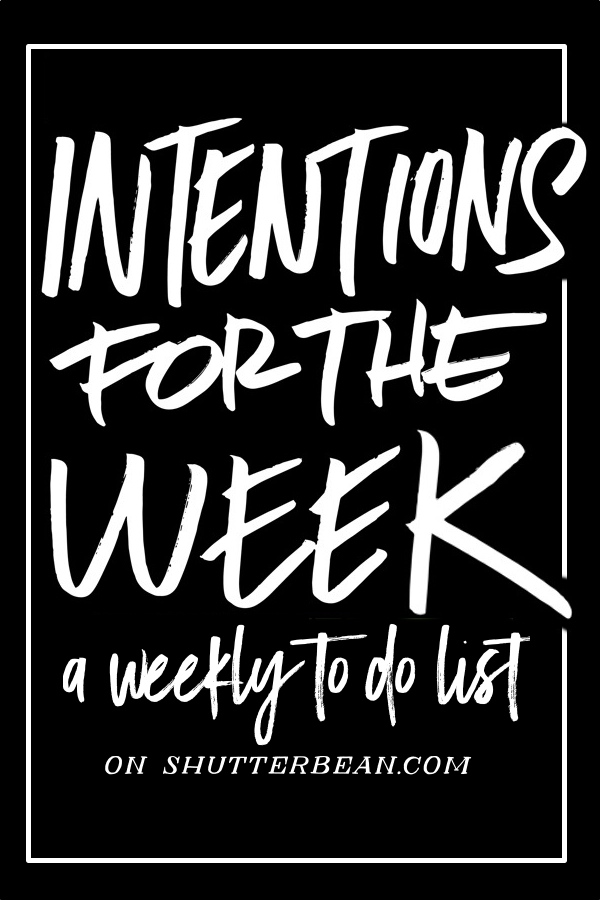 Intentions for the Week – Week 31 of 2020
Happy Monday, friends!
I just asked my Alexa how many days it's been since March 11th (the day we started SIP) and it's been 138 days! WHOAAAAAA. I can't even believe that. This weekend was pretty nice. We had my Dad over with his boo to celebrate his 74th birthday. I hit a bit of a grief trigger because it's always hard celebrating big things in our family without my Mom. I made her Lemon Chicken last night so it would make me feel closer to her. It worked! Also… Cooper was into it way more this time I made it than EVER and that made me happy. VICTORY! Other than that, I finally cleaned off my work desk and straightened up the kitchen! I did a little meal prep too but I didn't take pictures. DID IT EVEN HAPPEN??!!
Let's figure out what our plans are and write down our Intentions for the Week, shall we?