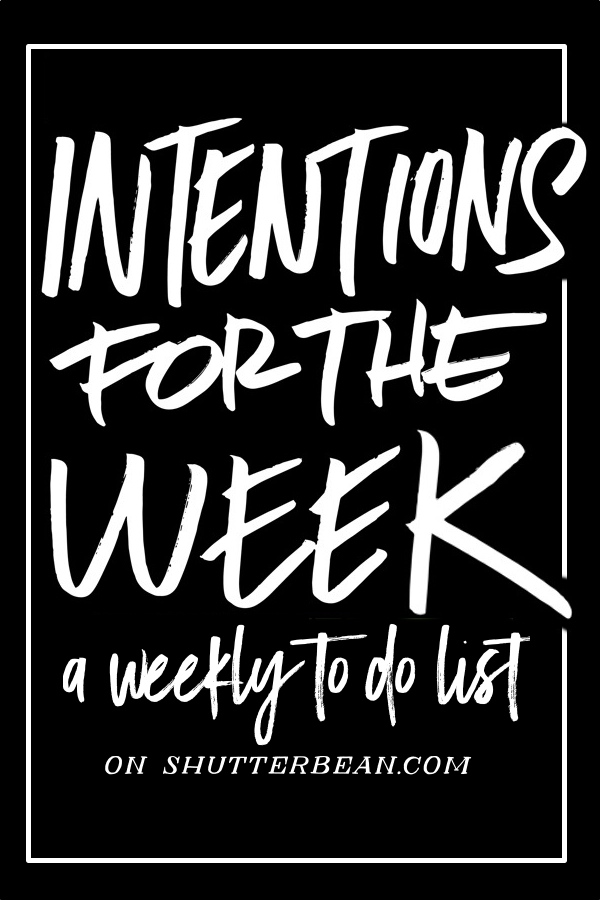 Intentions for the Week – Week 47
Happy Monday, friends!
Back in the mix! This weekend I flew home from North Carolina, cleaned up my kitchen, did stuff around the house and went to the Renegade Craft Fair with my friend Neiley. I am happy to be back home with my family and cats. We are still going through our deck project that will hopefully be done soon.
Thanksgiving is just around the corner and I'm starting to wrap my brain around it. I am also trying to tell myself to BREATHE. My Mom died on week 47 of 2017 so it's kind of a weird time for me. I am fighting the sad thoughts with gratitude. I am grateful for my family who is still with me. I am grateful that I had my Mom for 38 years. I just can't believe it will be two years since she died.
This was the last video my Mom saw on my Instagram before she died. I'm glad she was able to see it.
OK! Time to figure out my Intentions for the Week.