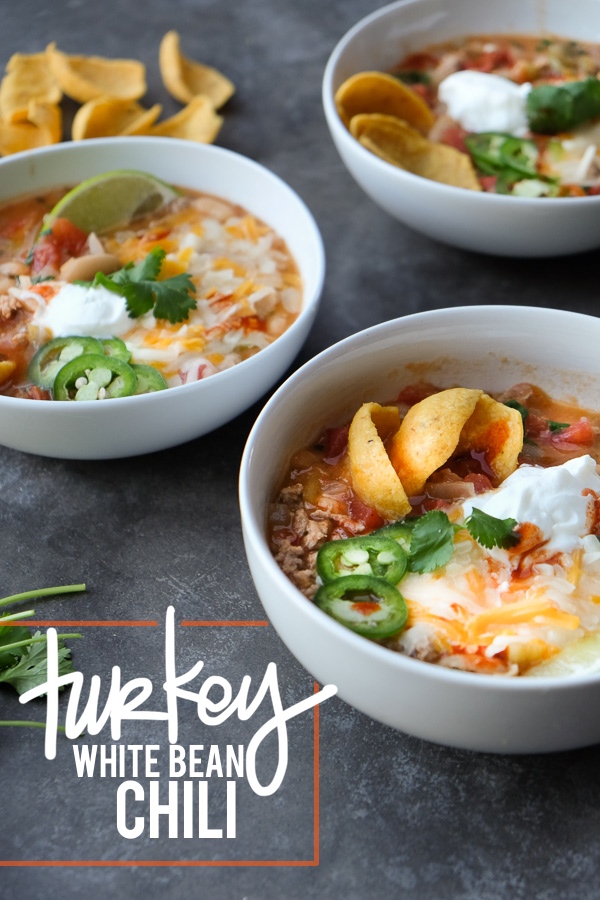 Our kitchen is done and I can't wait to show you! Here's the BEFORE if you don't know what I'm talking about. Yesterday I spent all day putting things away. It almost felt like we moved and we were unpacking. I traveled to the grocery store to fill up our cabinets with essentials for the week, hoping to escape the wrath of the Patriots game. Ugh. But I came home with the ingredients to make this Turkey White Bean Chili and somehow it lessened the blow.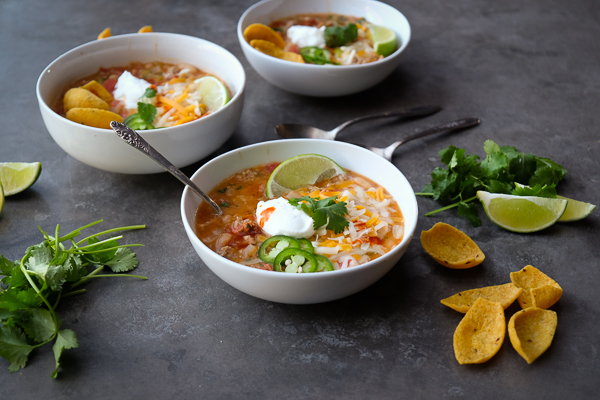 Chili is just an excuse to eat alllllllll the toppings.  I love them all.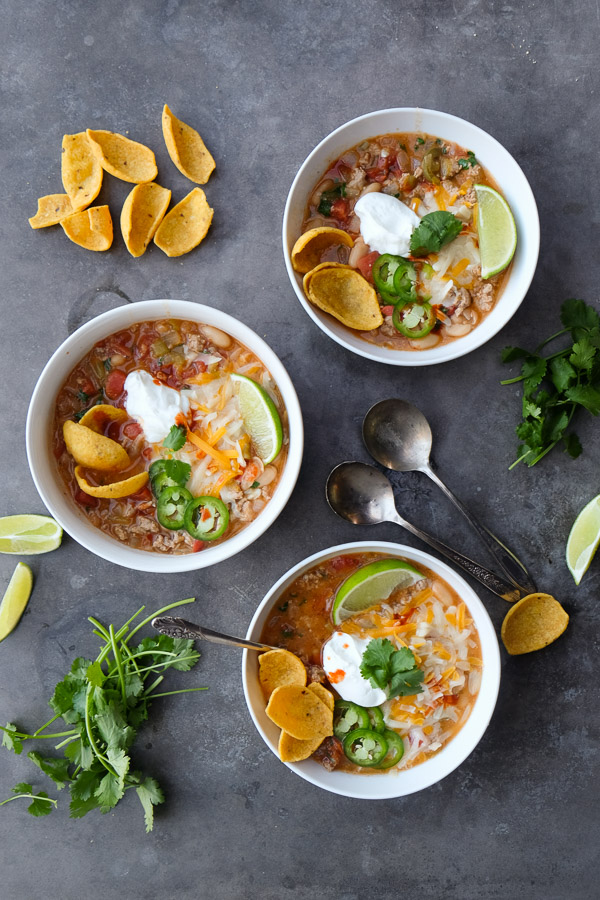 This chili will only get better as days go on. For day one, I was super impressed. If you like hearty, spicy chili, this recipe is for you. Now if you need me, I'll be sitting here staring at my kitchen cabinets.
Let's gather our ingredients.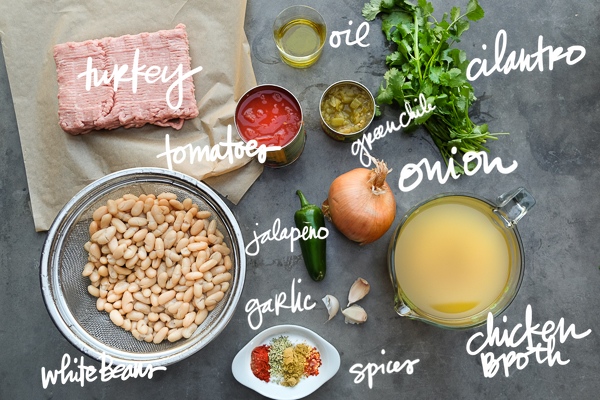 Here's our spice blend.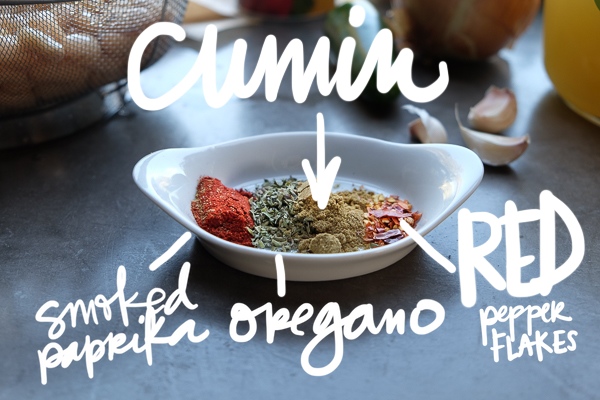 I'm a chopping machine.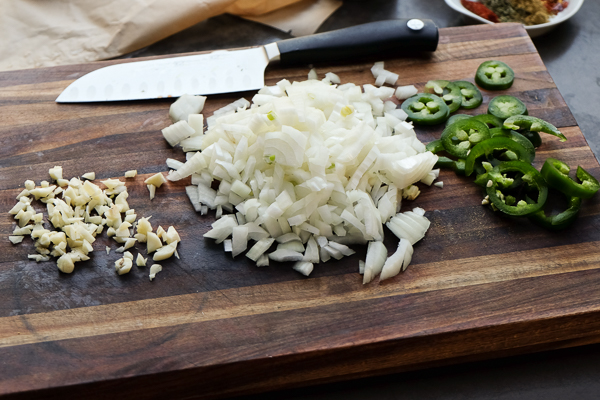 Onions, garlic & jalapeños get sautéed. We want the onions to be translucent.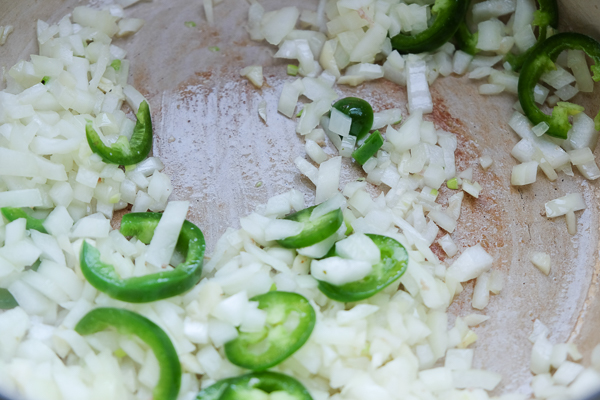 Spices go in.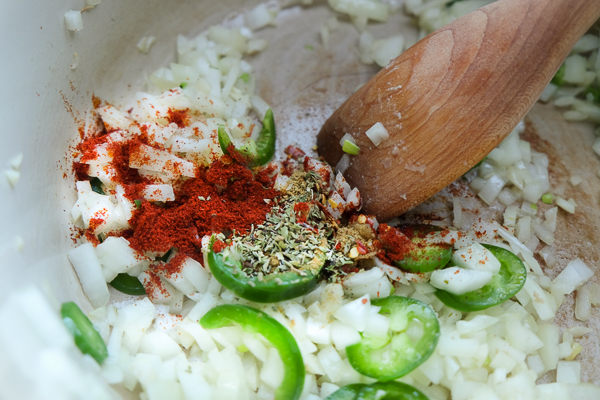 Turkey goes in and gets browned.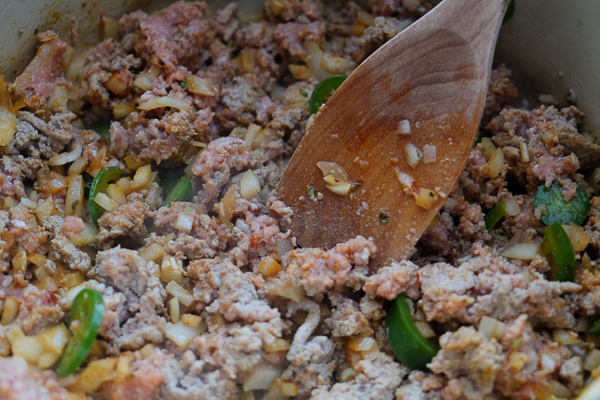 We're ready for our closeup!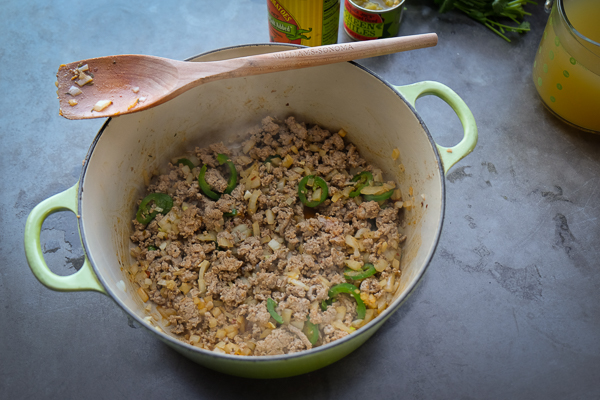 Tomatoes, green chiles, beans & chicken broth.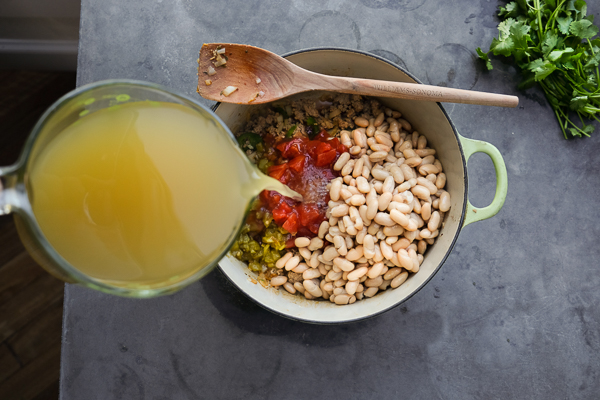 Simmer on the stove for about 30 minutes. Add in cilantro.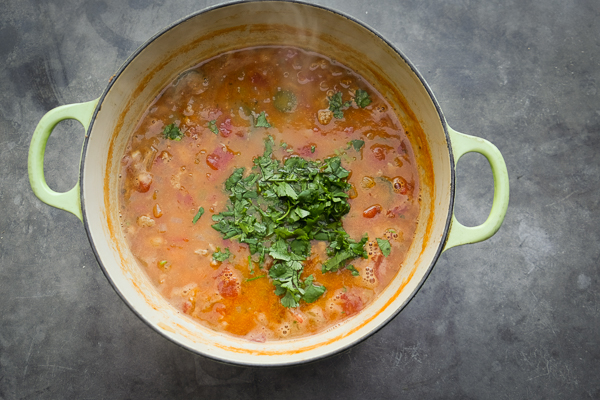 Stir. MMMM.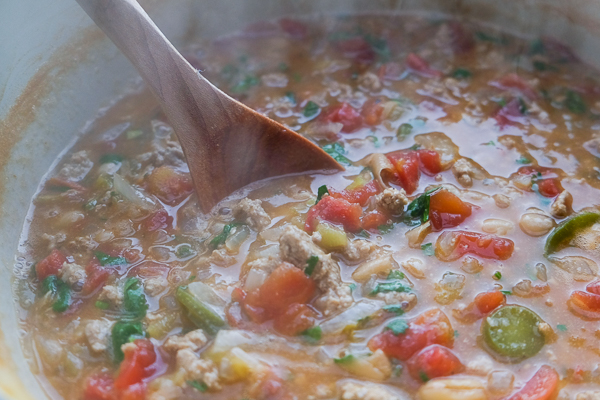 Topping party!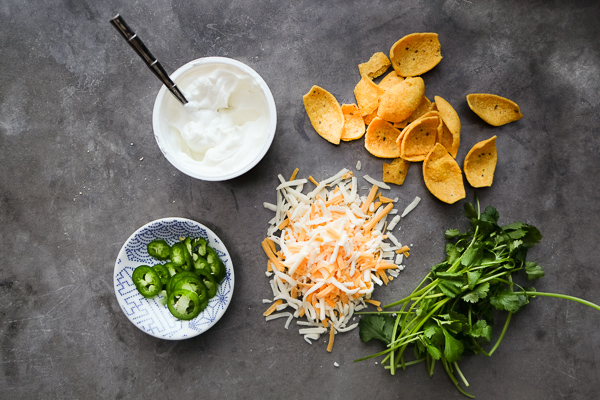 Spoon the chili into bowls.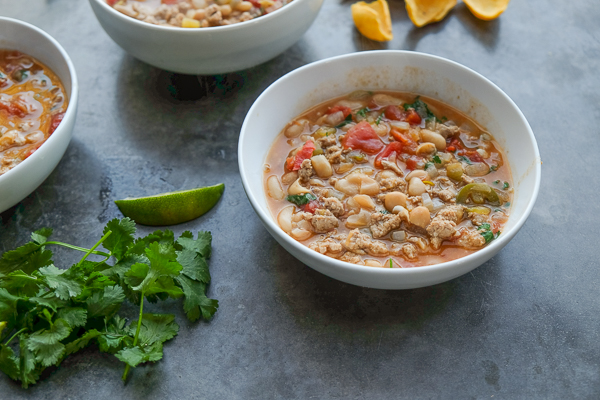 TOP TOP TOP.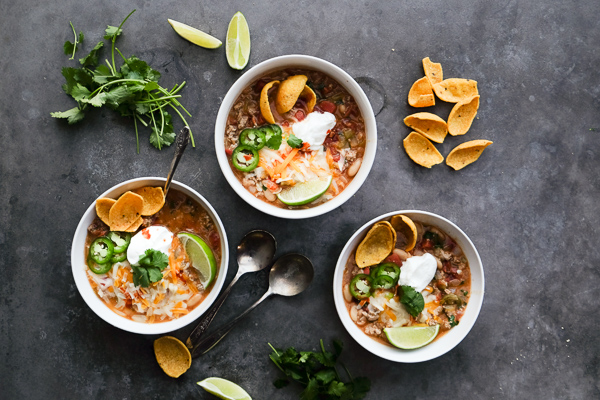 I'm going to take this into the other room and chow down.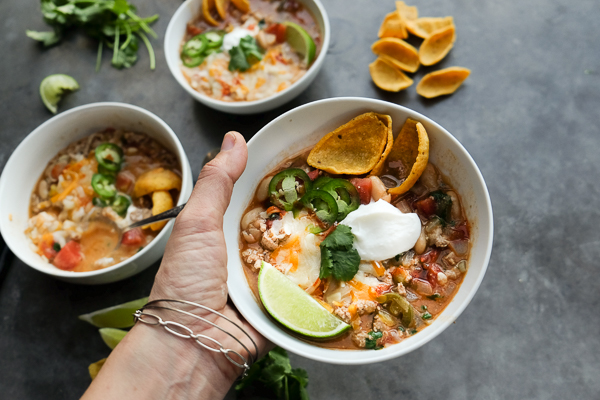 Perhaps you'll make this for the Superbowl?
Thanks for reading Shutterbean!  If you'd like check out my everyday life, follow me on Instagram and be sure keep in touch via Facebook, Twitter,  Bloglovin,  Pinterest, or subscribe via email to get new posts delivered to your inbox.
Turkey White Bean Chili

makes 4-6 servings

1 1lb. ground turkey
1 tablespoon olive oil
1 medium onion, chopped
3 cloves garlic, roughly chopped
1 jalapeño, thinly sliced, seeds removed
2 teaspoons ground cumin
1 teaspoon smoked paprika
1 teaspoon dried oregano
1/2 teaspoon dried red pepper flakes
1 15 oz. can diced tomatoes, with sauce
1 4 oz. can green chiles
2 15oz. cans white beans, drained and rinsed
3 cups chicken broth
1/2 cup chopped cilantro, plus more for serving
salt & pepper to taste
hot sauce, for serving
shredded cheddar, for serving
sour cream, for serving
lime wedges, for serving
corn chips, for serving

In a large pot sauté onions, garlic and jalapeño in olive oil over medium high heat until onions become translucent, about 3-4 minutes. Stir in cumin, paprika, oregano, and red pepper flakes. Add ground turkey and break up into small pieces with a spoon. Stir occasionally and cook until turkey is no longer pink, about 4-5 minutes. Add the tomatoes, green chiles, white beans and chicken broth to the turkey onion mixture. Season with salt & pepper and simmer for about 30 minutes to let the flavors develop. Add hot sauce and additional salt & pepper if needed. Serve hot with shredded cheese, sour cream, hot sauce, lime wedges and corn chips.