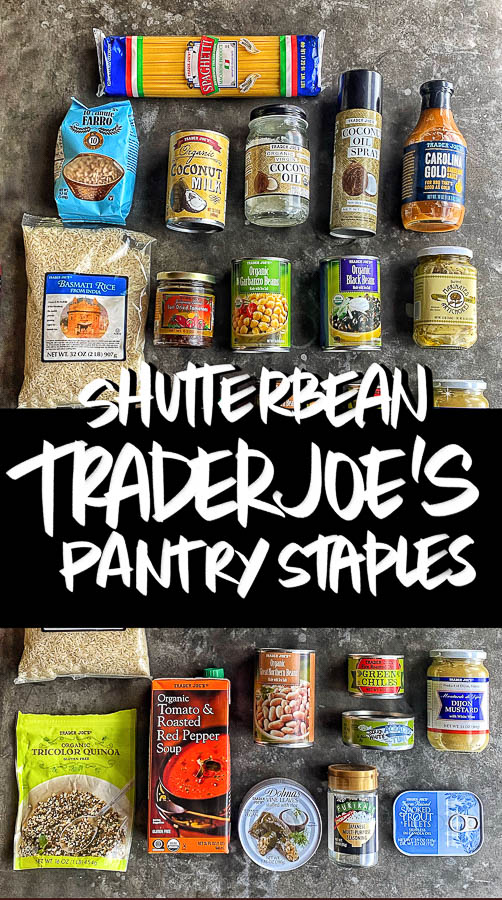 Last week I shared my pantry list, now I'm sharing what makes most of the list- My Trader Joe's Pantry Staples. These are the things I repeat buy. You'll never find my pantry without them! If you don't have Trader Joe's where you live, my apologies. There's no Aldi near me and I also experience weird jealous feelings of not being able to find fun/inexpensive things to add to my life.
I think now more than ever, it's important to think about the things we can keep in the house that will help prep us for the future and spread the budget. Going out to eat with a hungry/growing boy is so expensive and mostly not worth it these days. Through the past few years of pandemic time, we've definitely learned that knowing how to cook from your pantry is a MAJOR life skill.

Let's break down my favorite Trader Joe's Pantry Staples, shall we?