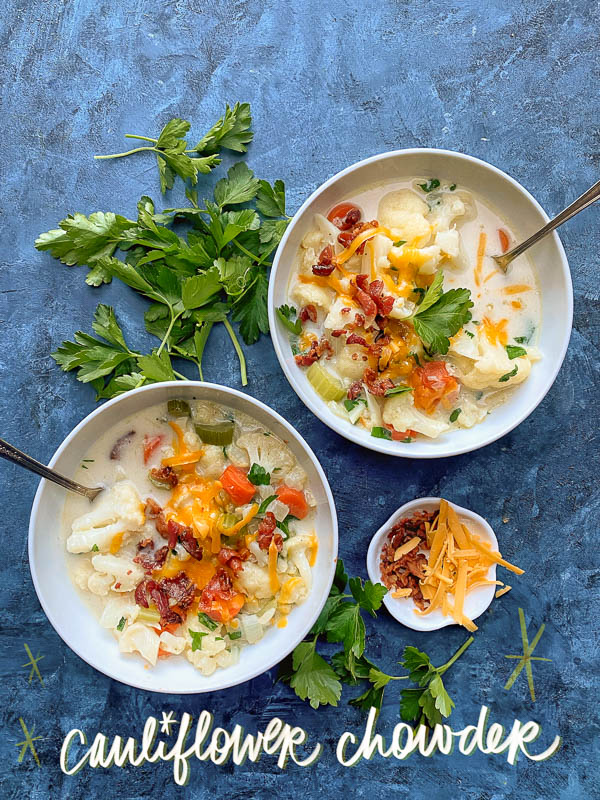 Let's welcome Cauliflower Chowder into the rotation!
(imagine the Price is Right theme song playing)
This soup is LIGHT as it is HEARTY.
What does that even mean, Tracy?
I'm glad you asked.
It will satisfy your baked potato craving (bacon + cheddar!) and give you the warm full tummy feeling you need on a cold winter day.
It's like baked potato soup but no potato! So if you're off potatoes lookie here! I'm not. I just didn't have any.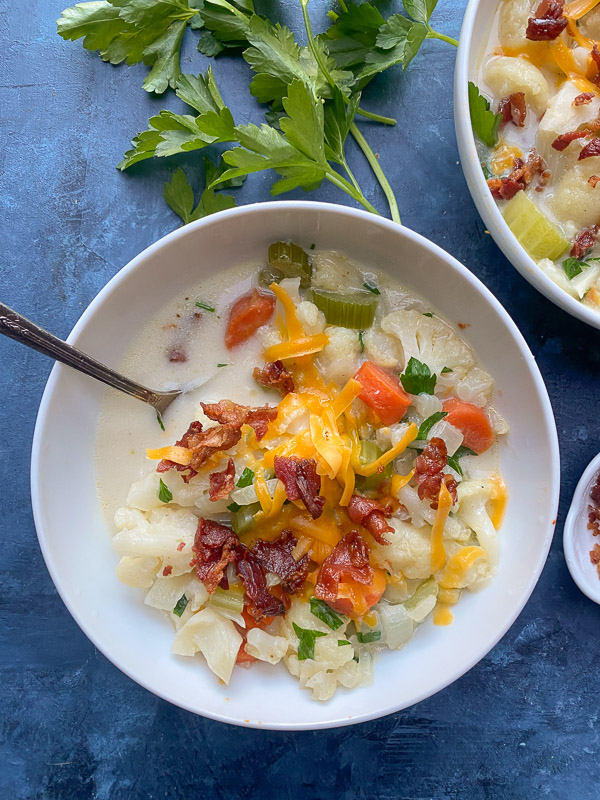 The bacon and Old Bay give it a good oomph. Any excuse to put bacon and cheddar on a soup is fine by me. The price is right with this one!