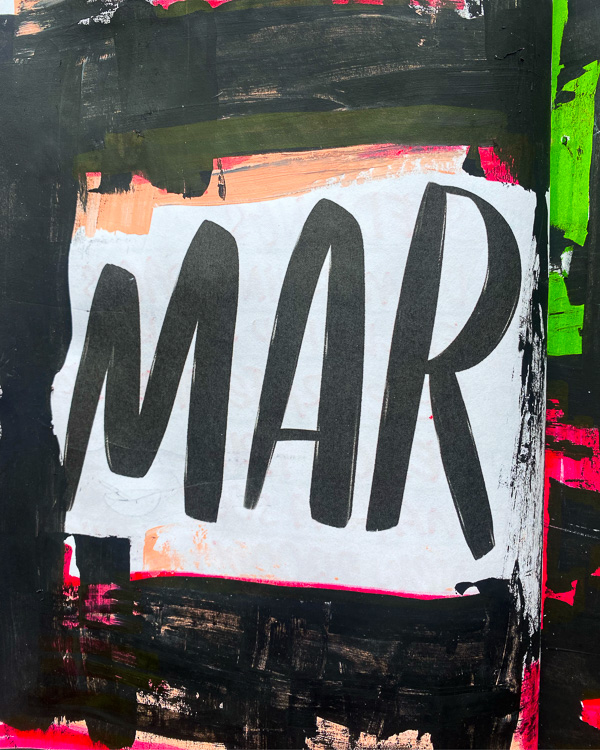 Currently March 2022
March was filled with hangouts & coffee dates. March gave me some hope. Mostly because the weather was sunny and I am in love with my yard again. The birds are chirping, I have seen a few butterflies, rabbits, more deer, a bobcat, and a new cat friend visitor (besides Beans!). We celebrated our 16th wedding anniversary and Casey turned 45 this month!
This month in my Currently Workbook I play around with black gesso
, pens and paint pens.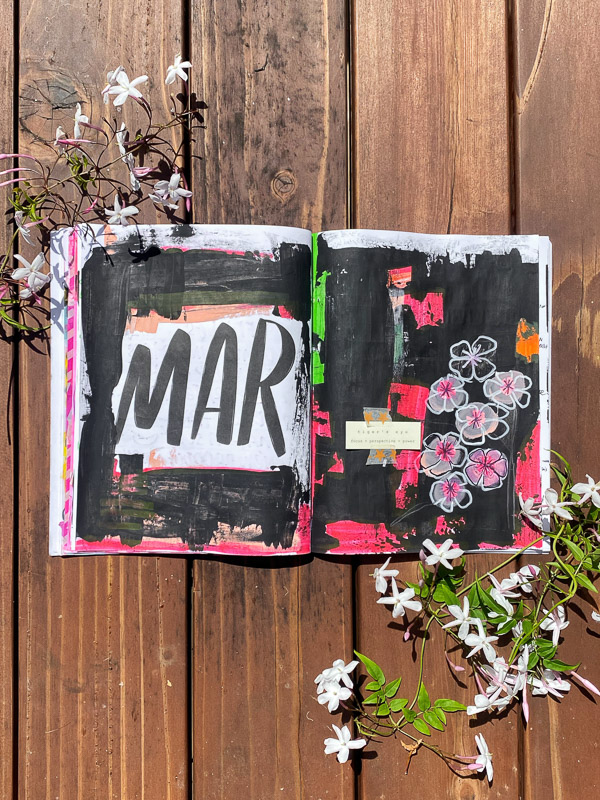 Blossom season! I got a new tiger's eye necklace from Elevate and taped the magic in my book.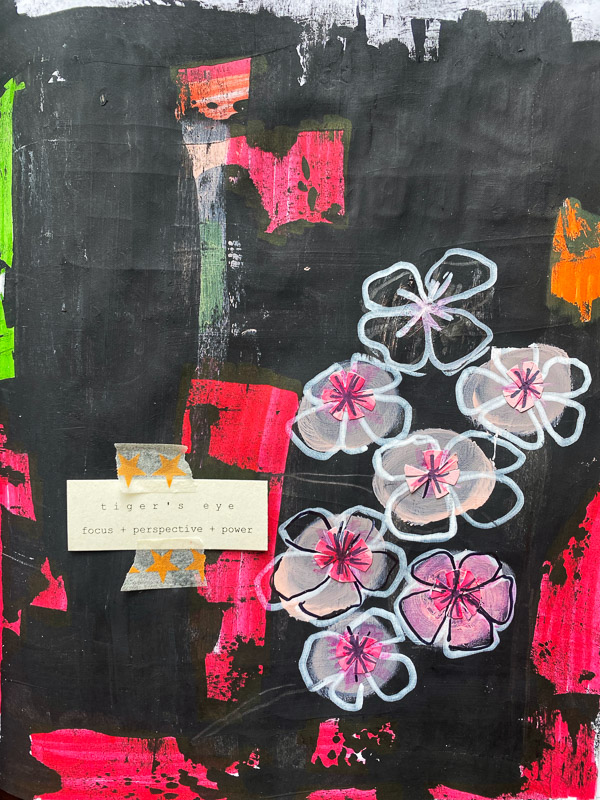 Boop!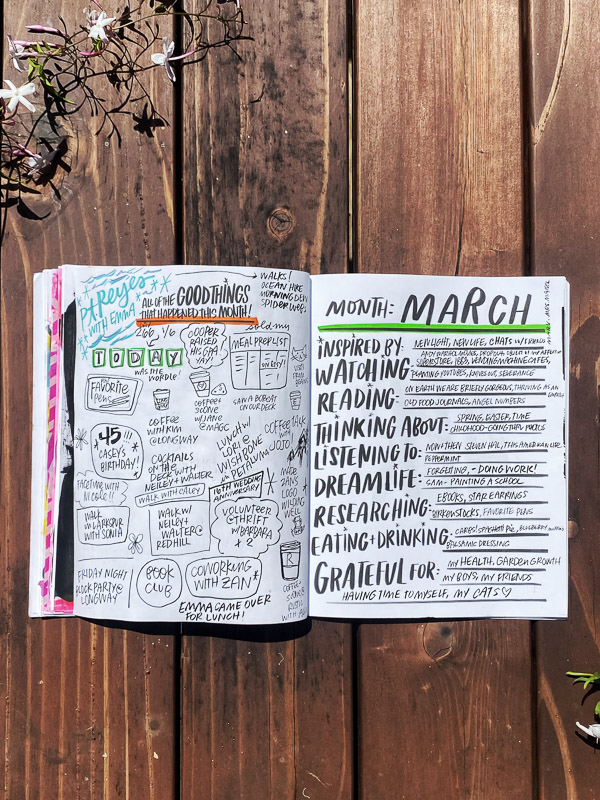 Beep!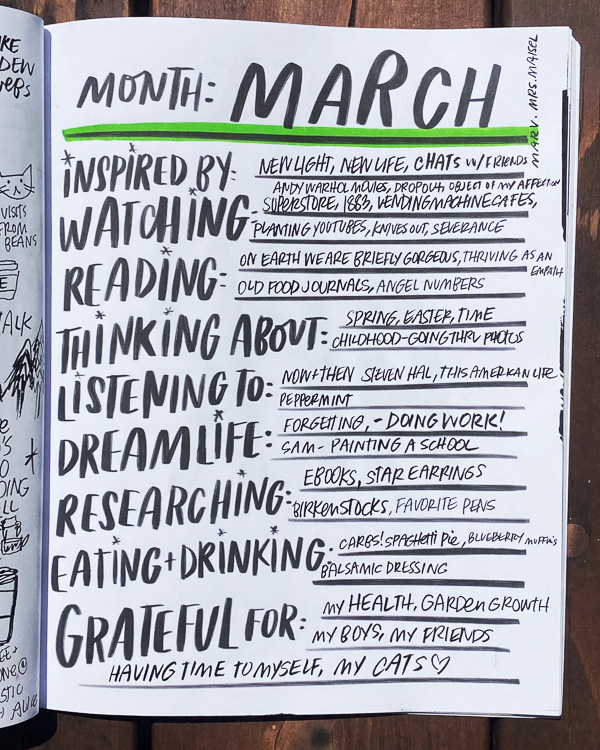 A lot of good things happened this month.