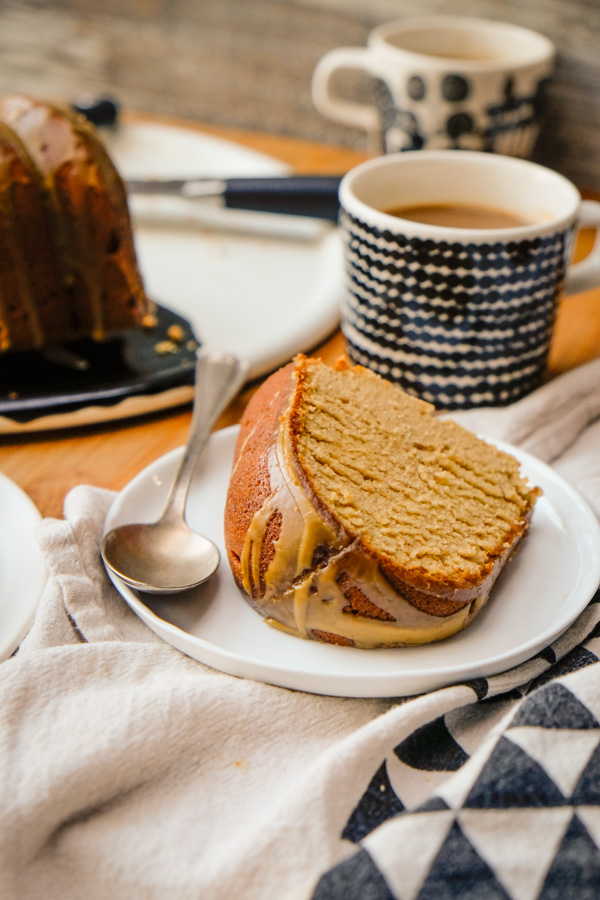 We can show our support in many ways.  It doesn't always have to be in big & bold ways. A series of small acts can really add up, especially in our current state.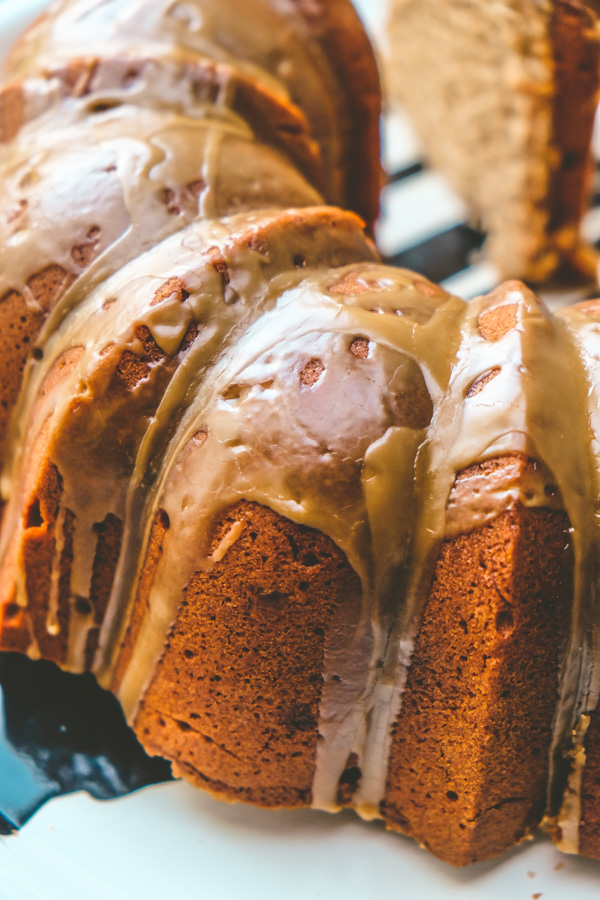 Support can mean volunteering at school. It can be hosting a group of people who inspire action to share a meal. It could be gathering a group of people to help a family in need. It could be writing letters to help advocate for change.  It could be dropping a cake off to first responders who worked tirelessly through trauma. It could be really listening to what someone has to say.
This Spiced Brown Sugar Pound Cake with Molasses Glaze recipe comes from Julia Turshen's latest book, Feed the Resistance.  Inside the book, you'll find many recipes to help fuel your gatherings, ideas for places to reach out as well as things you can do to help that take less than 10 minutes. This book is here to help inspire ACTION.
Because honestly, food has the power to unite us all.
How did this cake turn out? Really well. So well in fact that I thought to myself…hmm this tastes like a pumpkin spice cake but I can't believe there's no pumpkin in there, let me have ANOTHER (and another) piece to make sure I'm really tasting what I am tasting.
I made this cake to share with my neighbors. Because community + support starts in your own neighborhood!