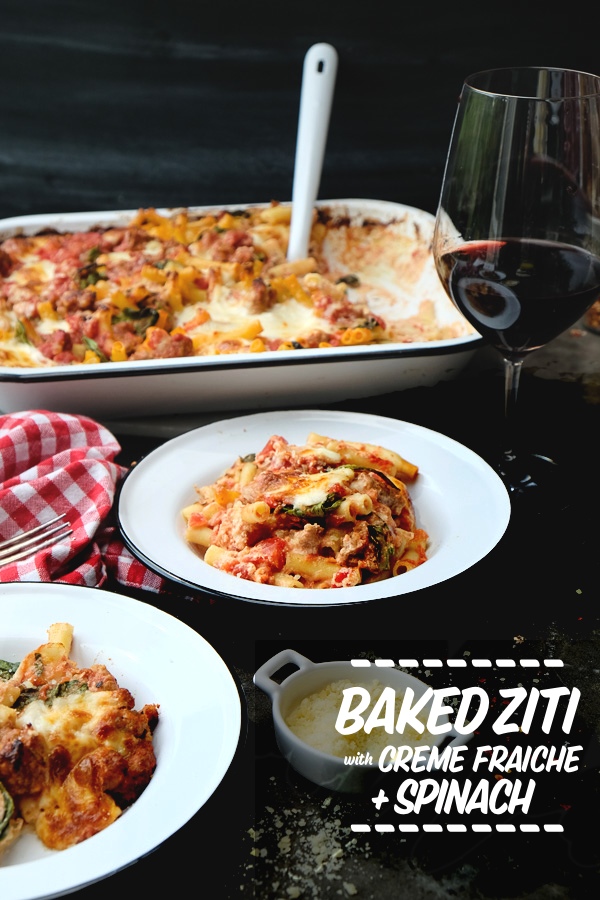 Make this. Please. Because OH MY GOD, it's TOO GOOD NOT TO SHARE.
And seriously though…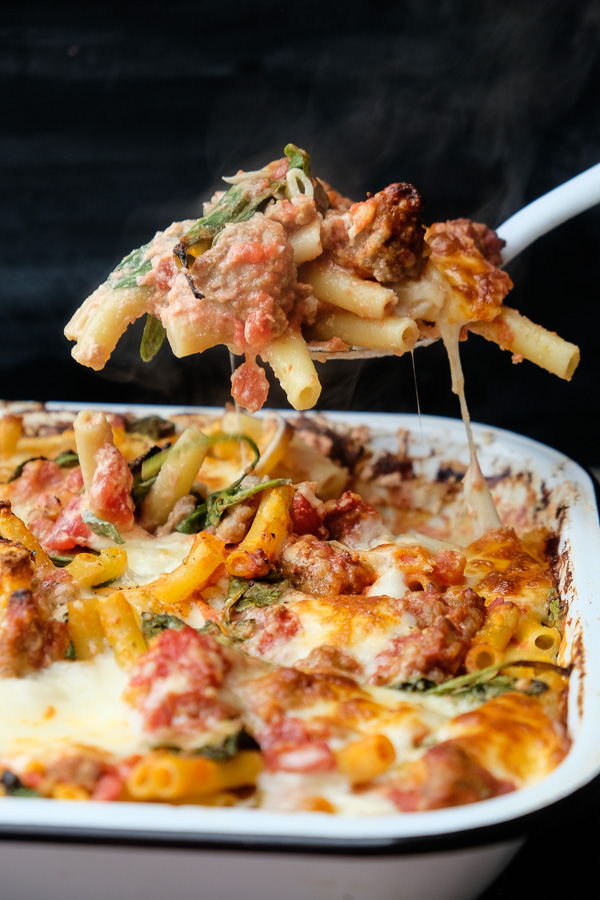 INVITE PEOPLE OVER because you are going to want to eat the whole pan.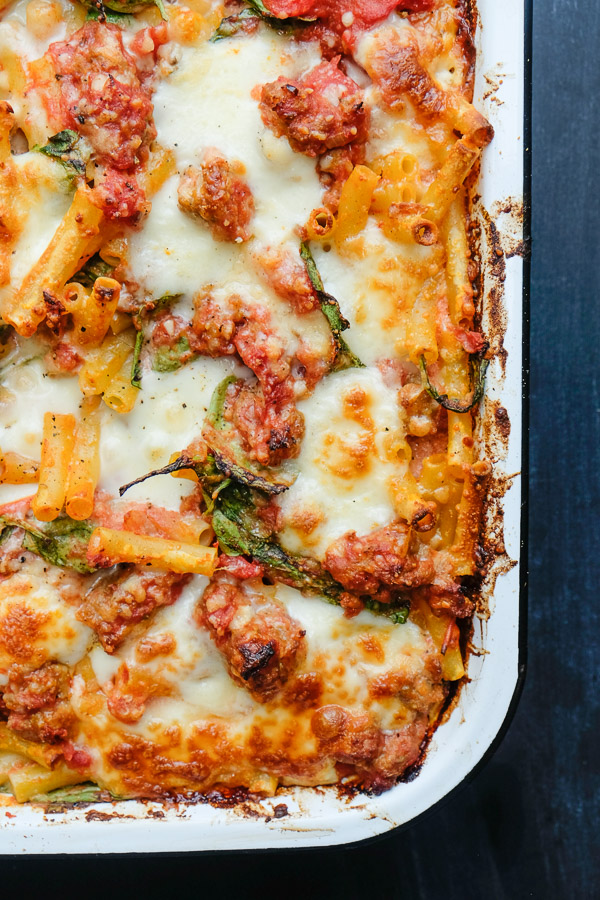 What's in this dish?? Baked Ziti with Creme Fraiche and Spinach. There's also Italian sausage in there too! It tastes like lasagna and the edge pieces and crispy ziti bits are just so amazing I can't even handle it. You're definitely gonna earn some brownie points with this recipe.