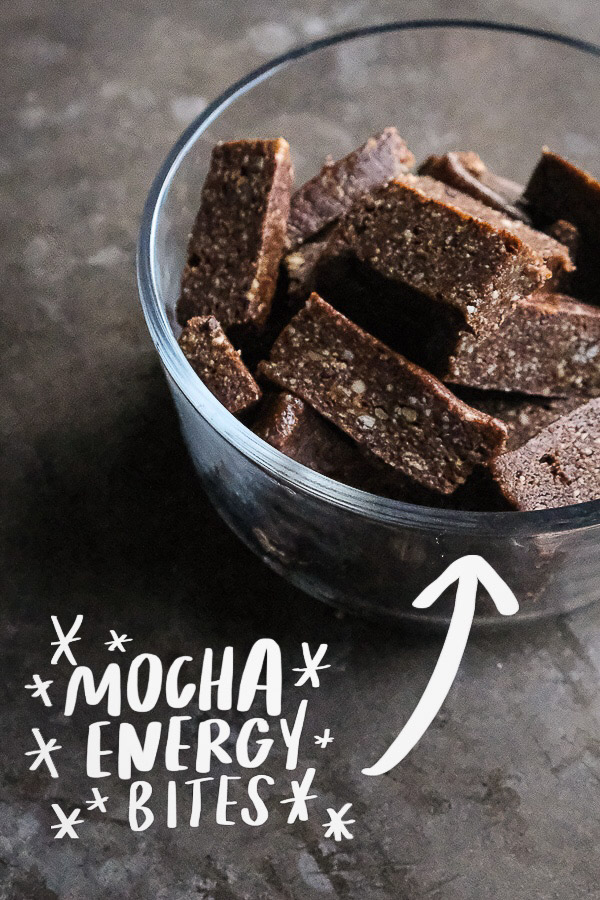 I'm not much of a sweets person, but every now and then I get a craving for something chocolatey around 3PM.  There's a little area in my freezer where I stash rogue cake slices, baggies of cookie chunks and other fun afternoon like treats like these Mocha Energy Bites.
It pays to have squirrel-like tendencies.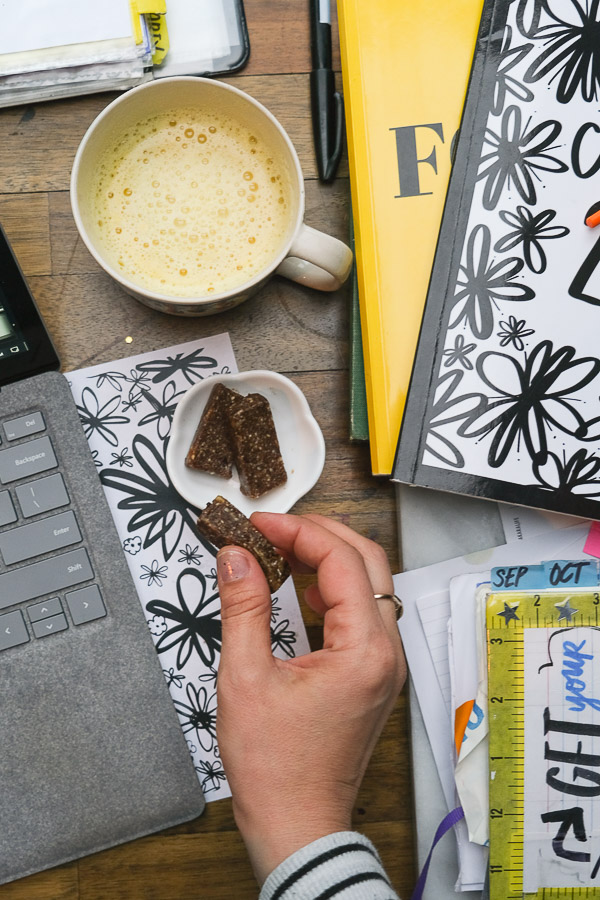 I like eating these Mocha Energy Bites with hot tea in the afternoon.  One bite is usually all I need. Sometimes I go in for two.  They're chewy with bits of chocolate and nuts throughout.  The ground espresso gives it a good depth too!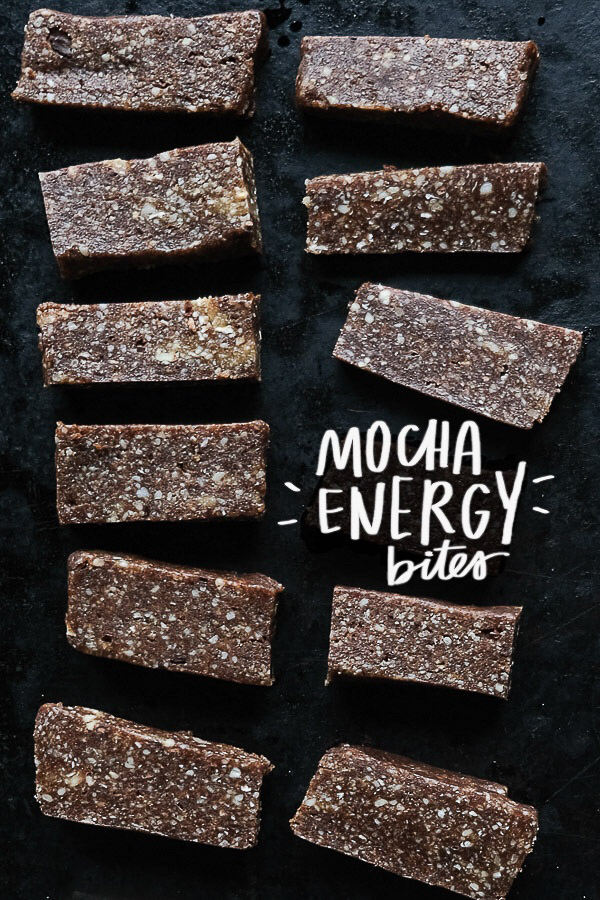 They'll give you a little pep in your step with the hit of caffeine. Look at that! Your afternoon just got kicked up a notch.
There's definitely a good reason why this recipe makes it into my meal prep rotation!