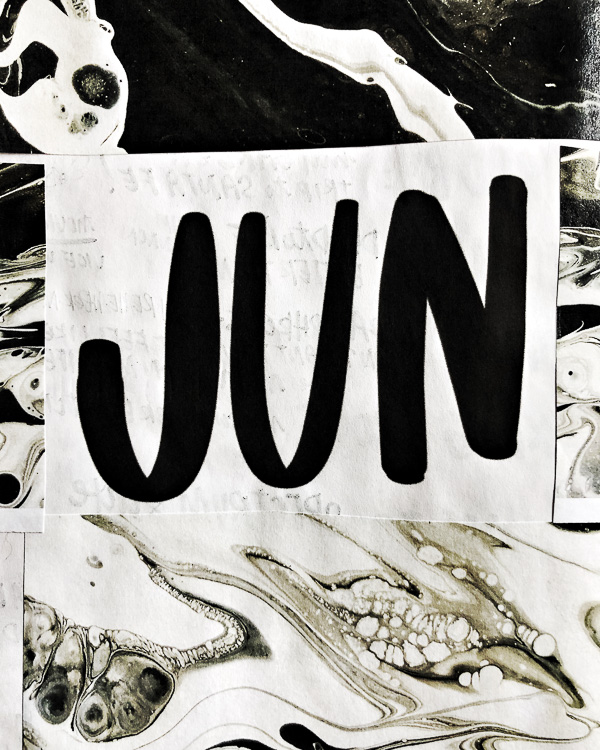 Currently June 2019
Well, here we are 3 days into July. My brain cannot comprehend that. June started off really busy and then toward the end, I gave myself a chance to breathe and focus time on my family.
Here we are, month 6 of 2019.  Here's a page from my currently workbook !
This practice has been so fun and gratifying. We're halfway through the year. WOW.
June's spread was all about The Handwriting Club because that's where most of my energy went to this month.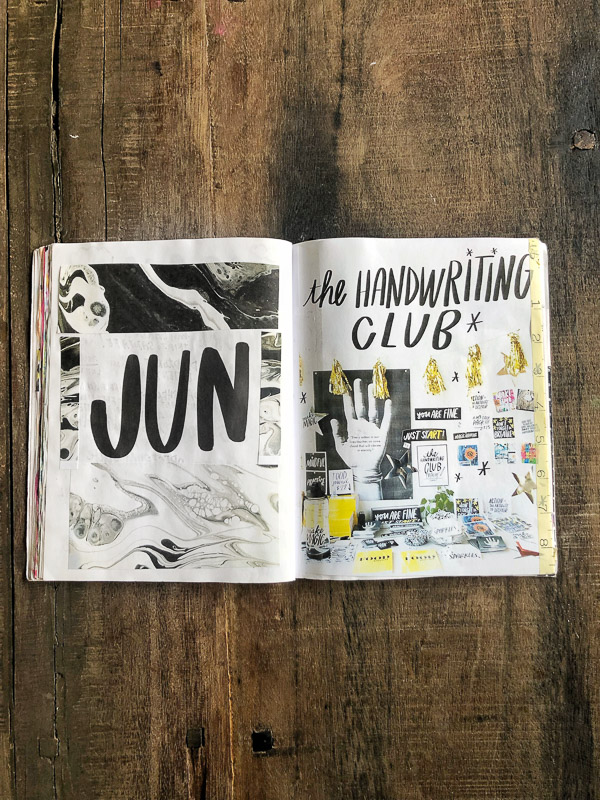 I am really glad I built in a way to share, practice and work on myself and my handwriting with this workbook.
Also, accountability helps greatly, so thanks!