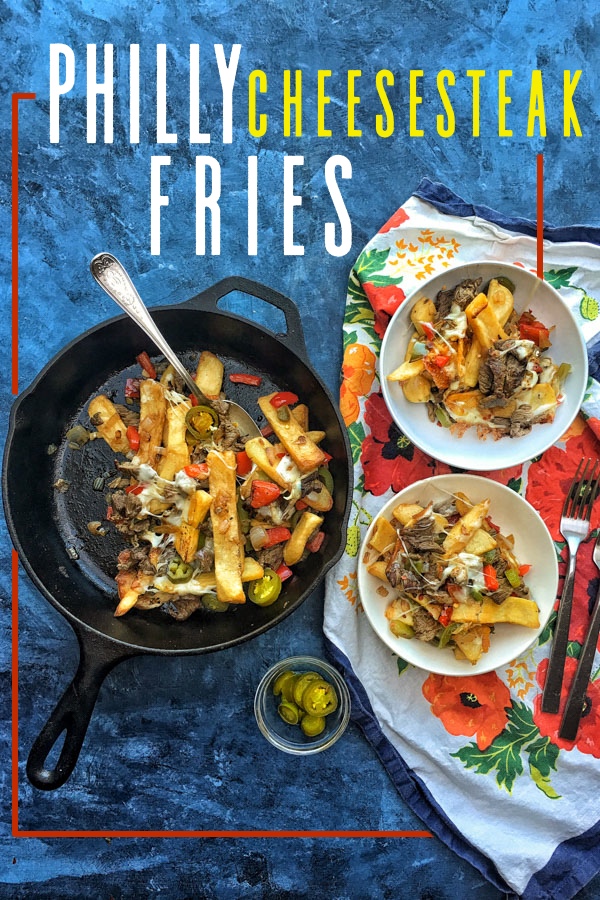 Philly Cheesesteak Fries made with steak fries. Philly Cheesesteak Steak Fries. In other words, OMFG deliciousness. We ditch the bread and make a skillet of Philly cheesesteak and we top it all on fries WITH CHEESE.
Take a moment: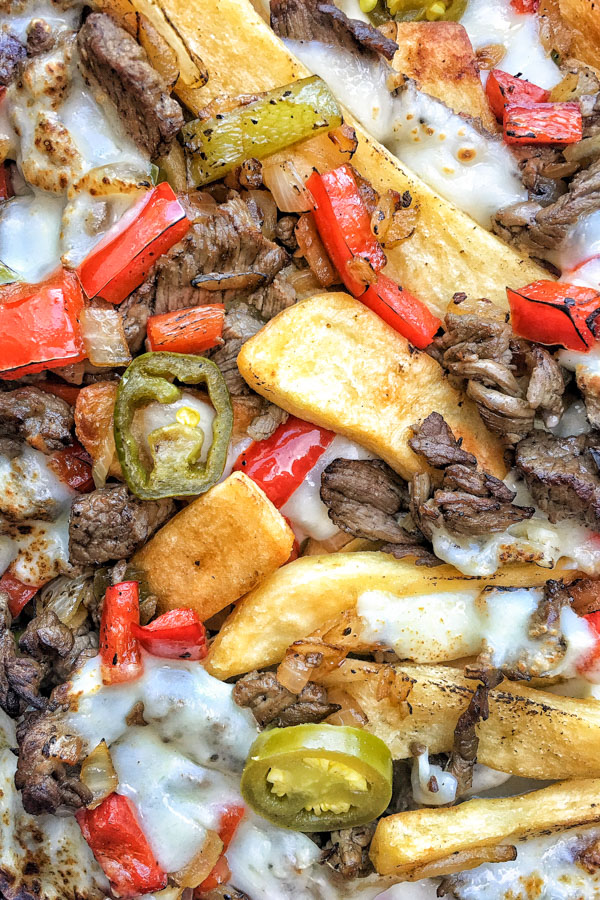 It's hearty. It's comforting. It's less messy than the actual sandwich. I think it's because you get to use a fork. It's very dignified eating.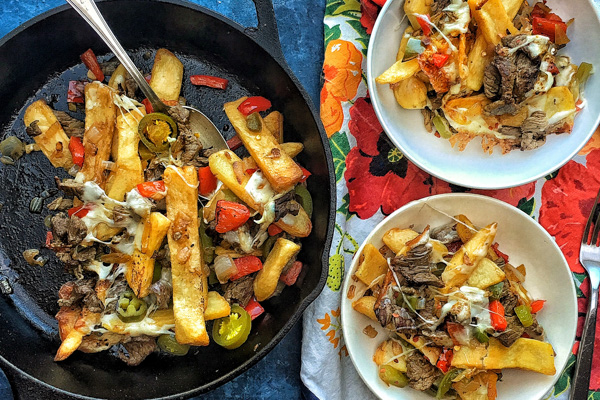 File this under things you want to make when you need something hearty & satisfying on a cold fall/winter day. I MEAN, LOOK AT THAT WHOLE BOWL OF FRIES with cheese, meat, peppers and jalapeños.
A BOWL.
A BOWL OF GOOD STUFF.
A BOWL OF GOOD STUFF I WANT TO STUFF MY FACE WITH.