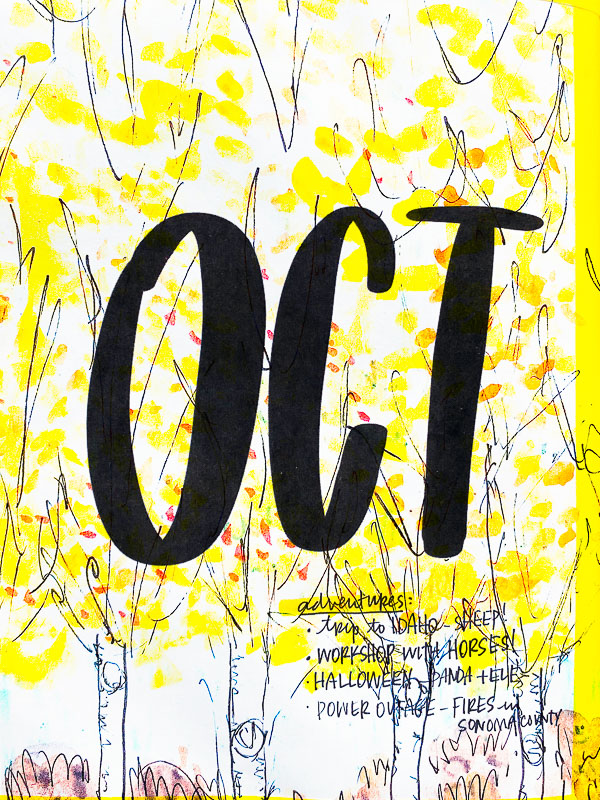 Currently October 2019
This is my 4th year reflecting on October. Here! Look at them all below!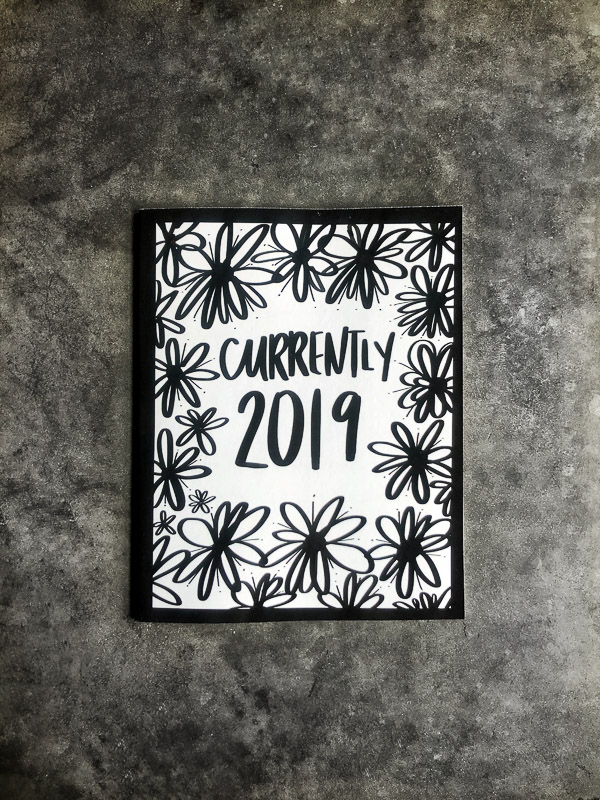 Here's my Currently Workbook for 2019! I'll be selling a version for 2020 next week. Stay tuned for that.
Let's look inside!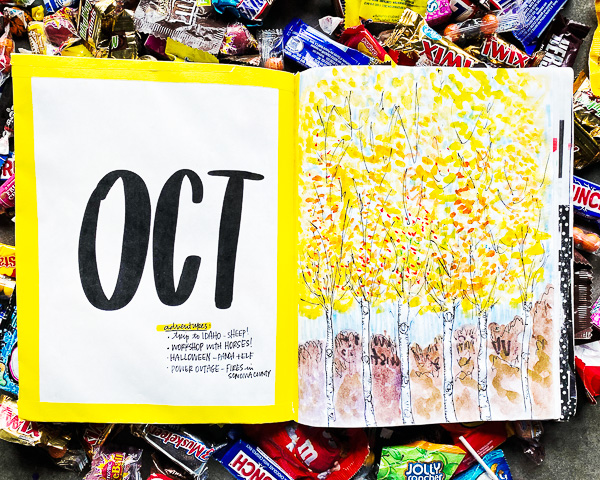 I was inspired by the aspen trees in Sun Valley Idaho this month. I used some watercolor and pen on my paper to make some.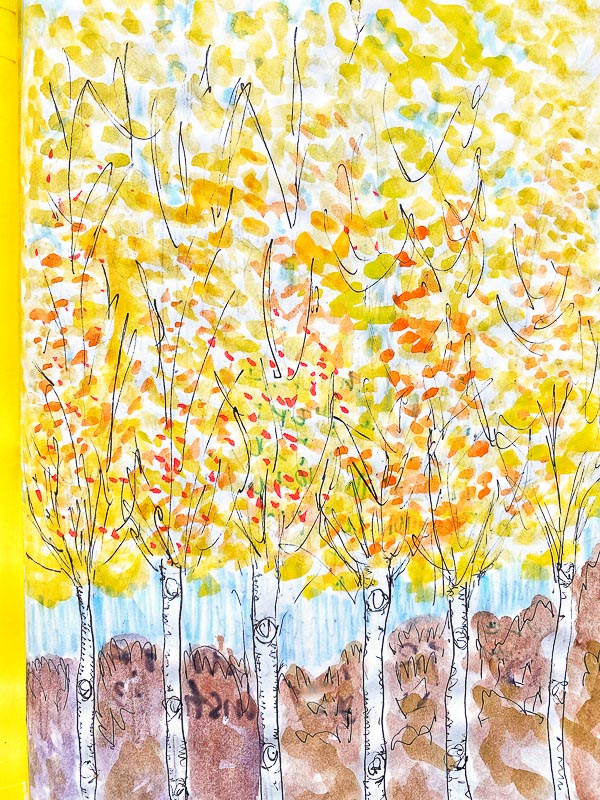 All the Good Things That Happened This Month!