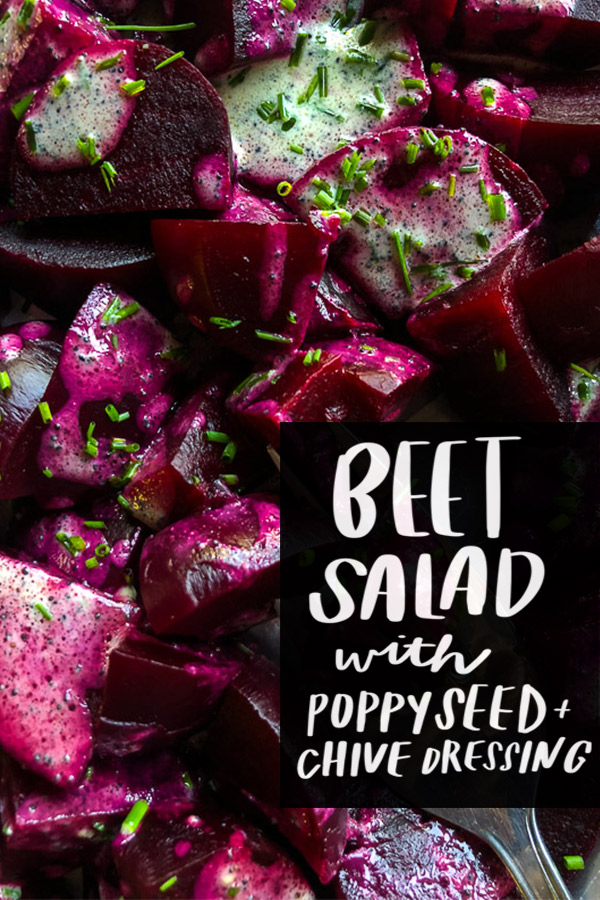 Every time I see beets on a menu, in a cookbook, in person, or anywhere for that matter, I think of my Mom.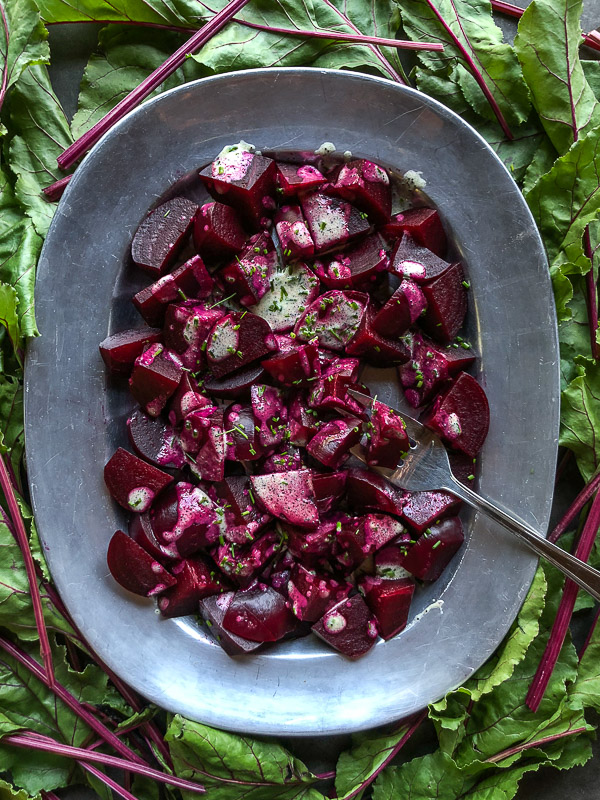 There are always stories swirling around food, huh?  I have SO MANY.
My beet story begins at New York's Balthazar restaurant many years ago when my family went to visit my brother who was living in Manhattan at the time.  During this particular trip, my Dad was trying his hardest to be low-carb.  My Mom was trying to be supportive of another one of my Dad's weight loss endeavors but she saw the Beet Salad on the menu and decided to order it. Bev opted out of low-carb living while on vacation!  (GO BEV!!!)  My Dad made a comment about the sugar content of the beets and started in on a lecture that we all quickly stopped listening to.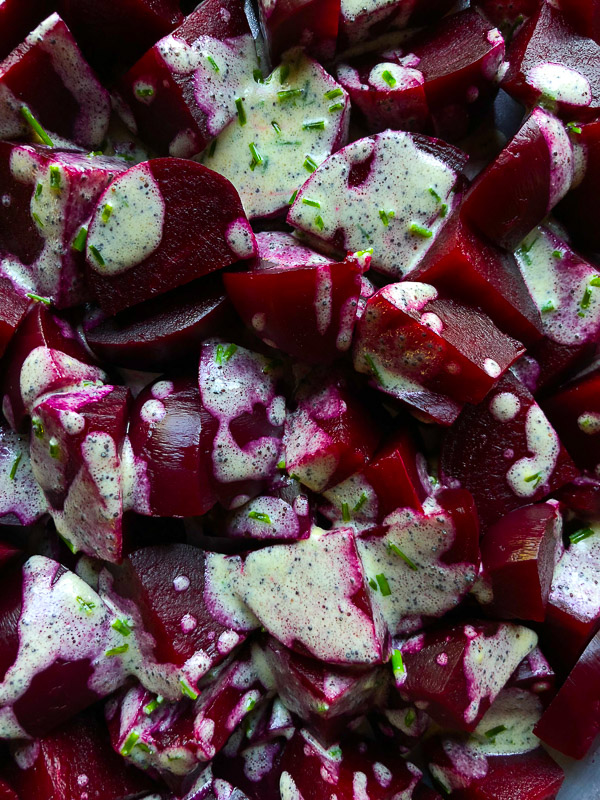 So when her beet salad arrived, we all watched as she slowly savored EVERY. SINGLE. BITE.  She was a pretty slow eater, so this whole process was quite dramatic. My Dad was not amused.
I, on the other hand,  loved every single moment of the situation.
All the years after that incident, whenever we would go out to eat, I'd look for a beet salad on the menu, hoping my Mom would do it again Spoiler alert: SHE DID (many times over!). I still look out for beet salad now that she's gone.
When I was looking for a recipe in Julia Turshen's new cookbook,  Now and Again
,  for her cookbook party, I knew I had to make her Beet Salad with Poppy Seed and Chive Dressing. Part of me was sad knowing my Mom would never get to experience it.  But through the process of making this recipe, I remembered one of the biggest lessons my Mom taught me- I am in charge of my own life and body.  If I'm craving beets, I'm listening to my body and HAVING BEETS.  They're so good for you this time of year! AND LOOK AT THAT DANG COLOR. Honor it!