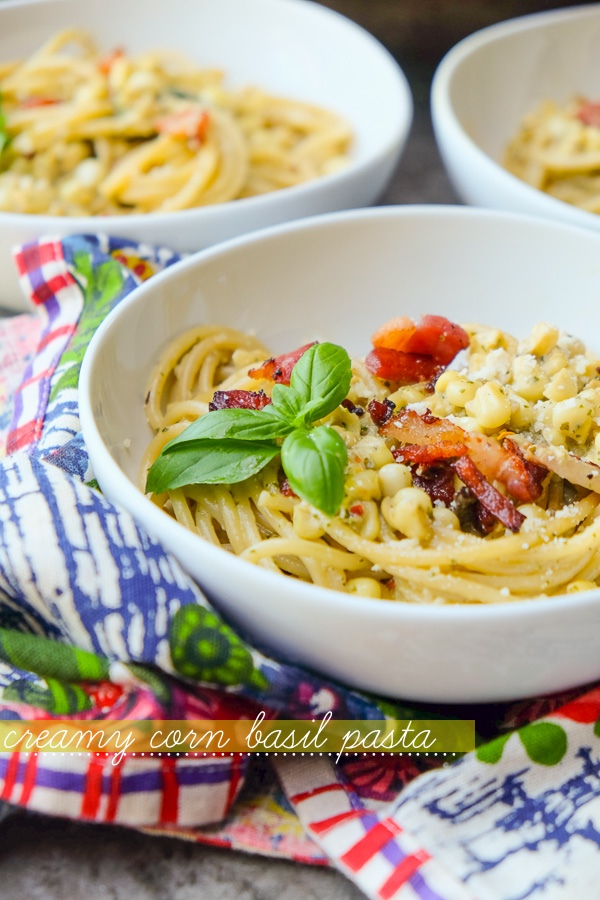 Happy Monday! Let's get into it. What are we making for dinner? How about something with corn? Let's blow it out with the corn until Summer ends, OK?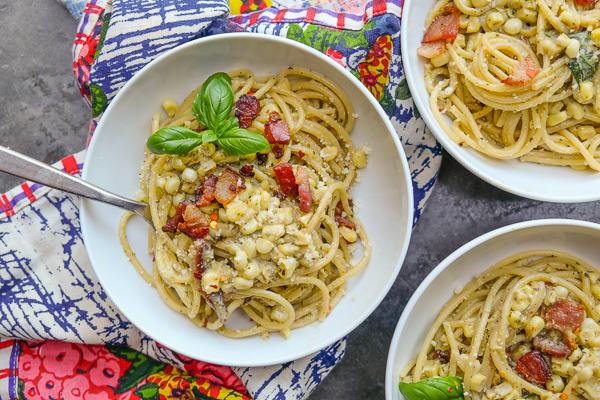 This recipe for Creamy Corn Basil Pasta is extremely simple. Perfect for a Monday. We cook bacon and then we cook corn in the bacon fat. Then we add some cream to the mixture along with pesto and we stir that into hot spaghetti. We top the spaghetti with the crispy bacon and all is right with the world.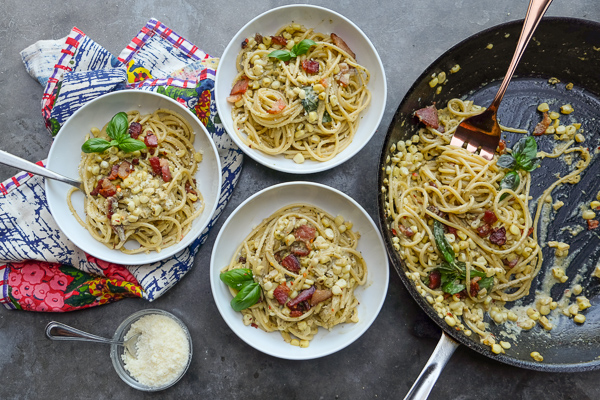 Wait. I forgot to say that there's also a ton of Parmesan in the mix because MORE IS MORE!  This is the dish I'll be thinking fondly of when we're in the dead of winter and there's no sunshine to be found. If you want to push it over the edge and exploit all of summer's bounty, add is some fresh chopped tomatoes while you can!