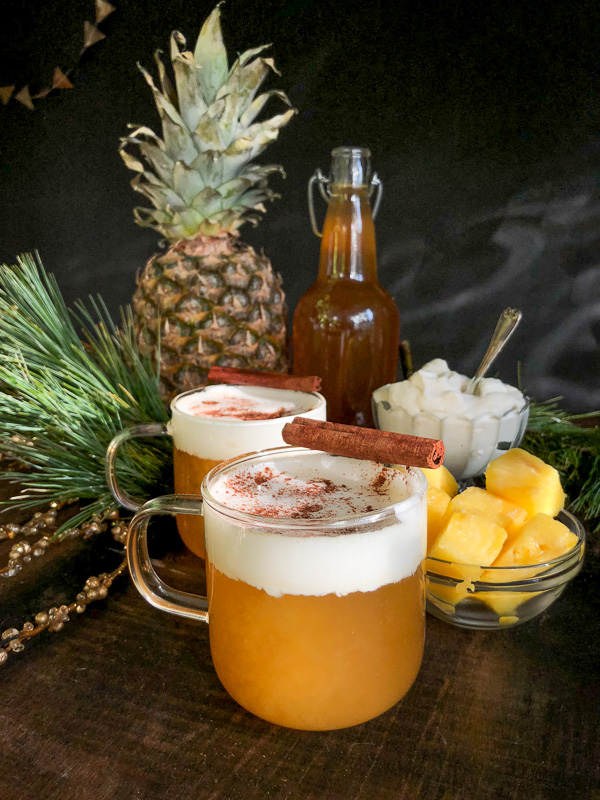 During the holidays, you really can't show up at someone's house empty-handed. That's why I like to bring something boozy because even during the busiest time of year, I still have the time to make a special alcohol infusion.
Invite me over and I'll bring the ingredients to make Spiced Pineapple Rum Toddies. I'll stop by Nugget Market (one of my favorite Bay Area grocery stores!) on the way to pick us up some cheeses for a nice cheese plate or I could order one of their epic cheese platters to pick up instead. They do such a nice job that I can pass theirs off for one of my own creations 😉
Not drinking alcohol? No problem, I'll add some mulling spices to hot pineapple juice and we'll have warm pineapple ciders with maple whipped cream.
Just promise me that we'll  do something artsy during this holiday season while we're hanging out together, OK?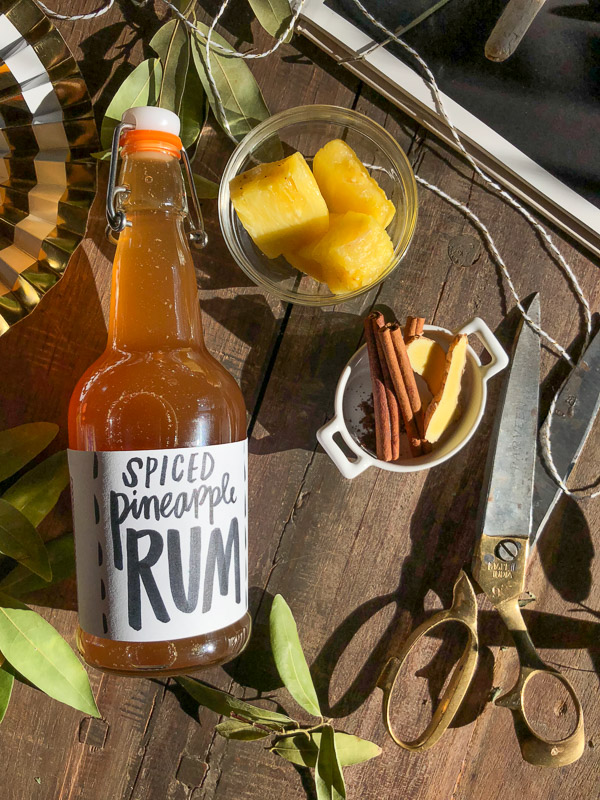 Art aside, I know you'll love the toddies!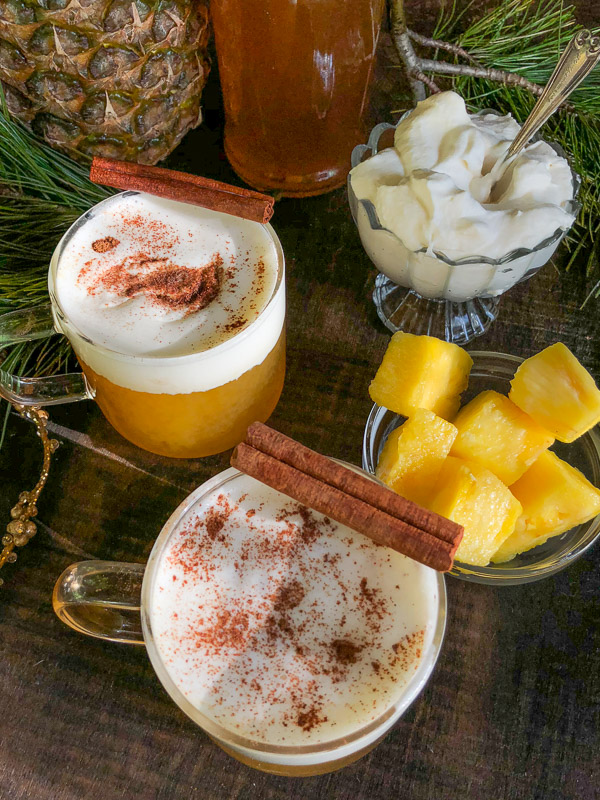 They're a combination of pineapple juice, hot water, and Spiced Pineapple Infused Rum.  The toddies are topped with a maple whipped cream and a dusting of cinnamon. The sweet/spicy combo feels like being in the tropics for Christmas.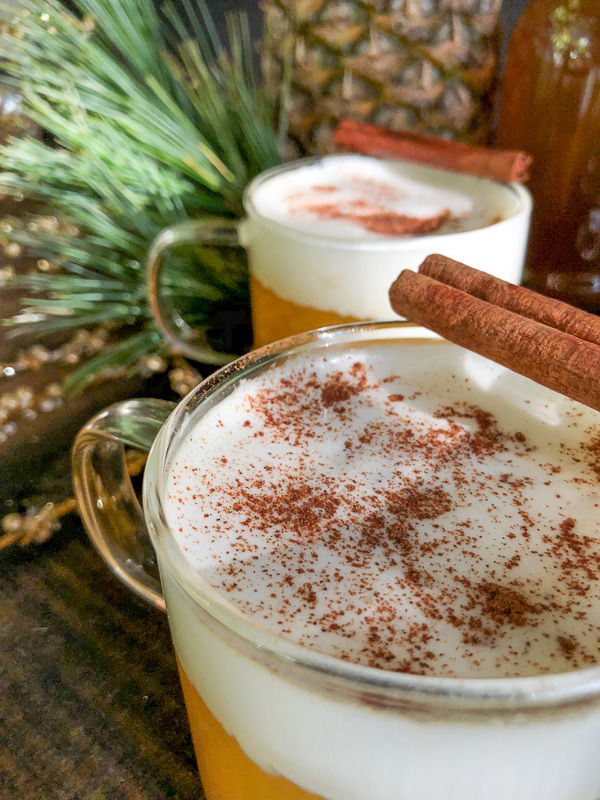 They're a great dessert drink! The whipped cream makes them extra indulgent. It's the holiday season!!! You know how we do!