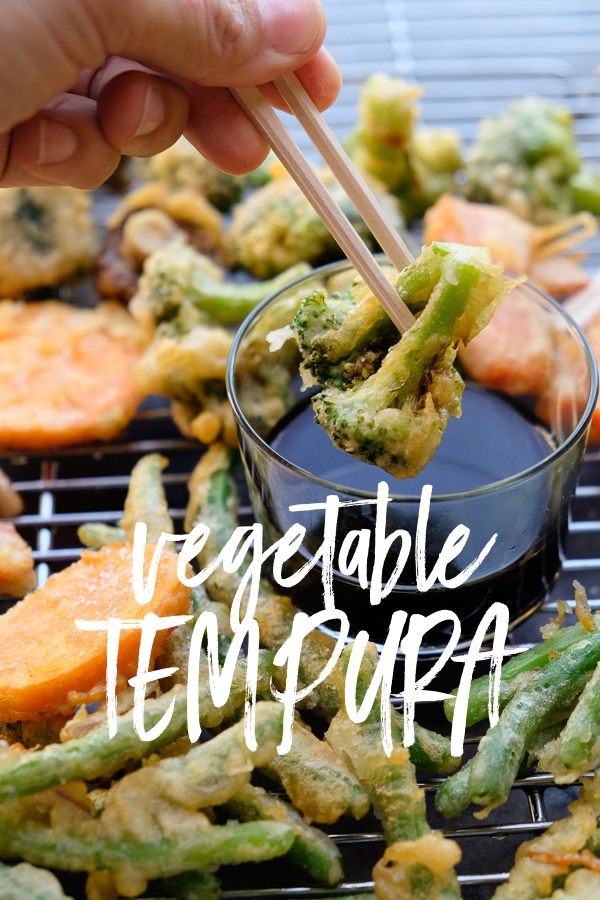 I have two problems to solve and low and behold, Vegetable Tempura comes to the rescue.
Problem 1:
My child doesn't like a variety of vegetables.
Problem 2:
I have random vegetables in my fridge I need to get rid of.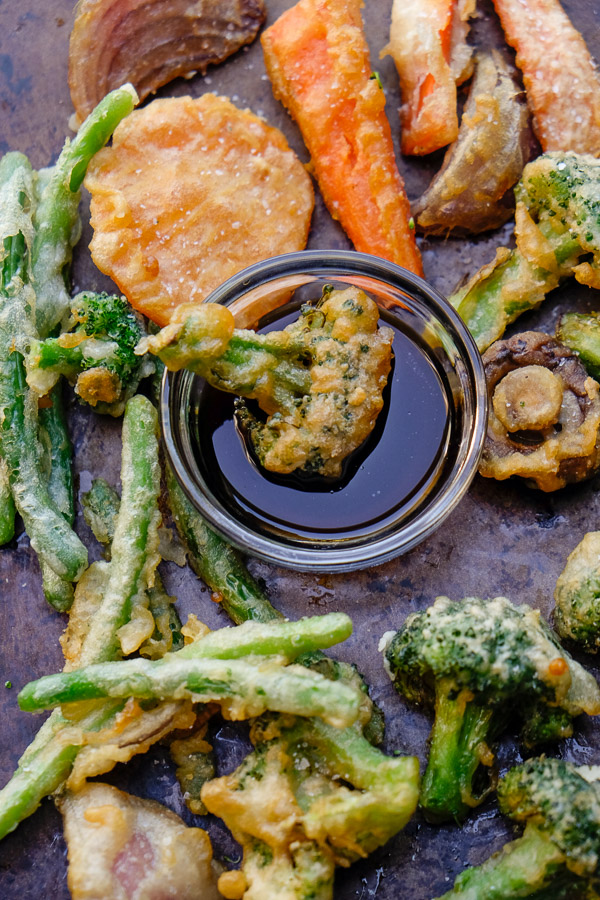 I've never made my own tempura before. Not sure why….but we DO love ordering it when we're out. It's a way to get Cooper to eat things he wouldn't have eaten because he can see the color and know THIS IS A SWEET POTATO and he has a rule about eating sweet potatoes.
Tempura batter is the perfect camouflage.
It's also not as intimidating and I thought it was. Silly me.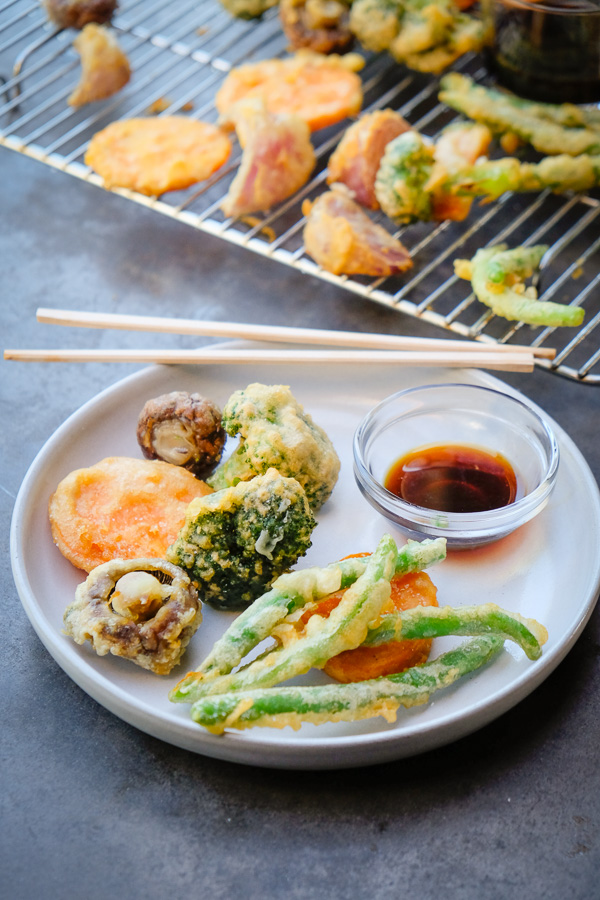 It's also a fabulous way to get rid of whatever random vegetables you have in the fridge after a week (or two!) of meal chaos. Random definitely vegetables have a place in Vegetable Tempura.  They're BUILT for this situation completely!
This batter is fluffy and light. It's super simple to pull together. Next round, we're adding some shrimp….and maybe a banana because we're gonna need dessert.  What would happen if I dropped a cookie in the batter….. there goes the neighborhood.