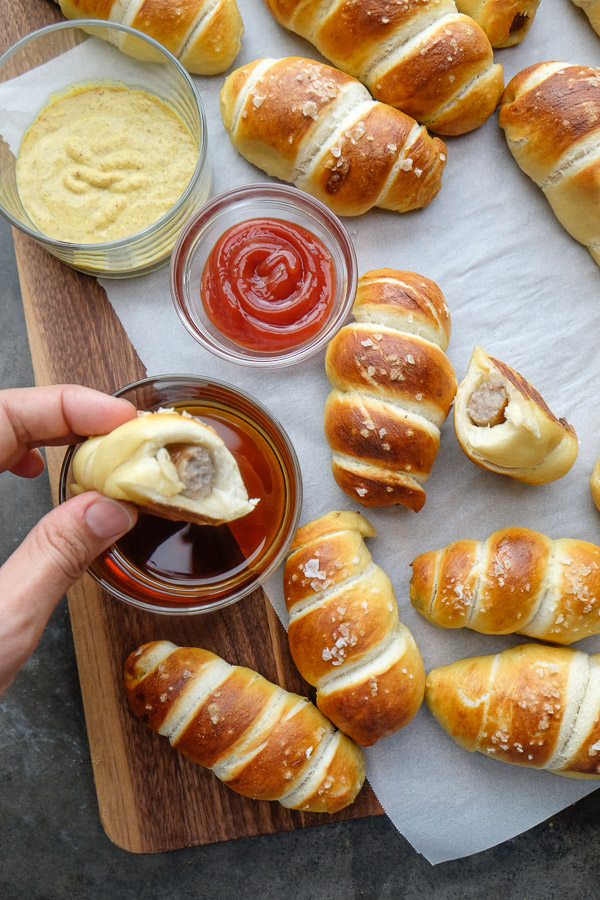 Breakfast Sausage Pretzel Rolls from Joy the Baker's latest/greatest/AMAZING new cookbook, Over Easy. It comes out tomorrow and you're going to looooove it.  I already spilled butter on it.
I already spilled butter on it.
 ¯\_(ツ)_/¯
First recipe down:
Breakfast Sausage Pretzel Dogs
Hummina hummina hummina. We have a legit crowd pleaser.
As in, we had none left.
My parents (who were part of my pleased crowd) told me they preferred the breakfast sausage to the regular hot dog/pretzel dog situation. I agree, parents!  Maybe it's gotta do with sweet/savory combo of dipping one in maple syrup!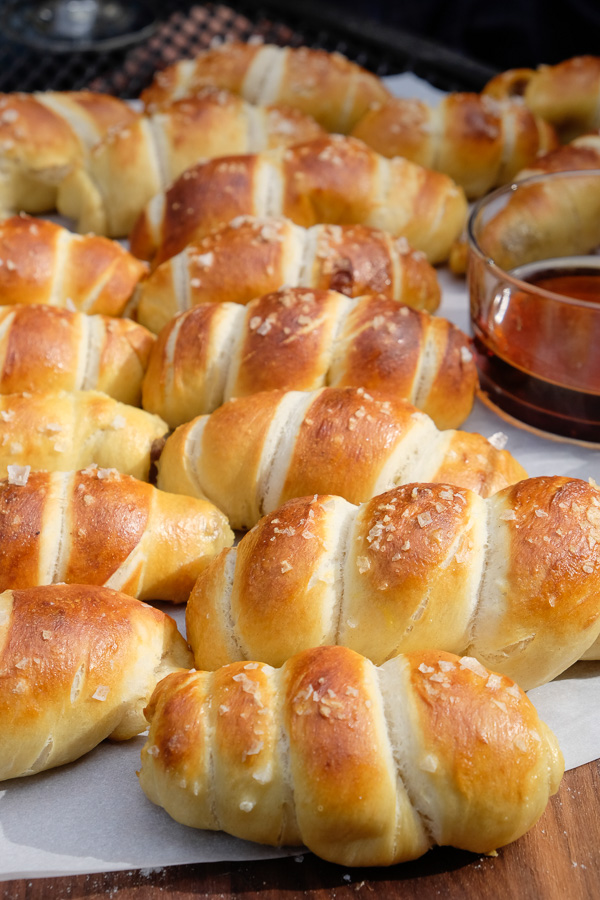 Pretzel dough is wrapped in sausage, then boiled, egg-washed, salted and baked.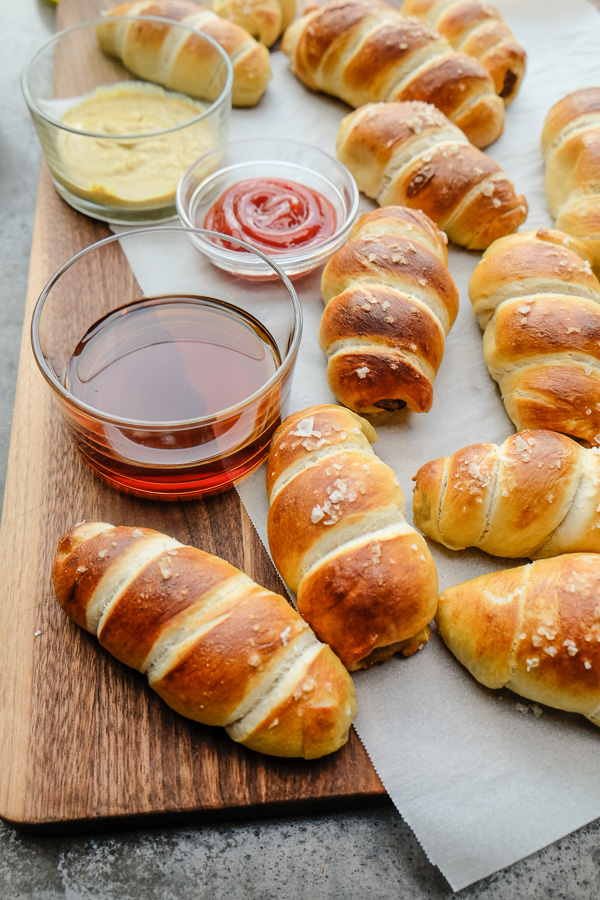 And then it's dipped in your choice of maple syrup, ketchup or mustard.
Heck, put some honey and hot sauce out while you're at it!