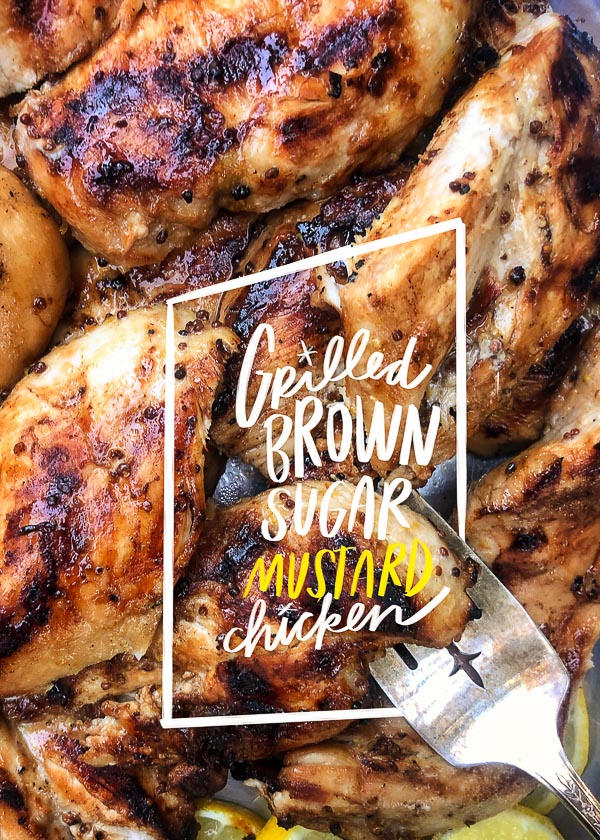 I've been slowly working my way through my mom's recipe binder and I stumbled upon this recipe card for Grilled Brown Sugar Mustard Chicken. Even though it was just called "Marinated Chicken," I knew which recipe it was. It was one of my favorites when I was a kid! The recipe card was filled out by one of her friends – Marjorie Mitchell? I wish I could ask her about it! I am not sure I know who that is.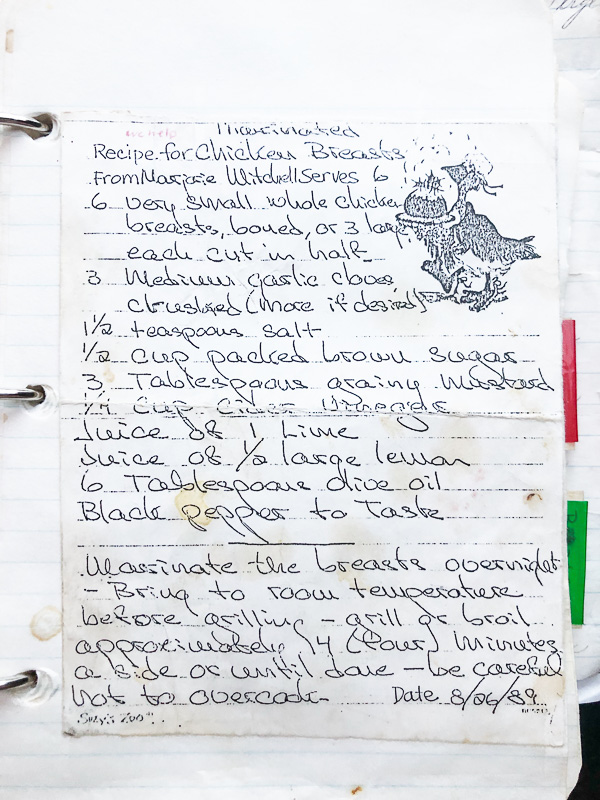 Mom made this chicken mostly when we had company over because it's a REAL crowd pleaser. She would easily double it and triple it if need be. She served it with coleslaw and her potato salad (which I don't have the recipe for!). The chicken is so simple to put together and FILLED with flavor. There's something about the citrus, brown sugar, apple cider vinegar and grainy mustard that makes it superb. It's sweet and tangy and I'm sure you'll want to go back for seconds.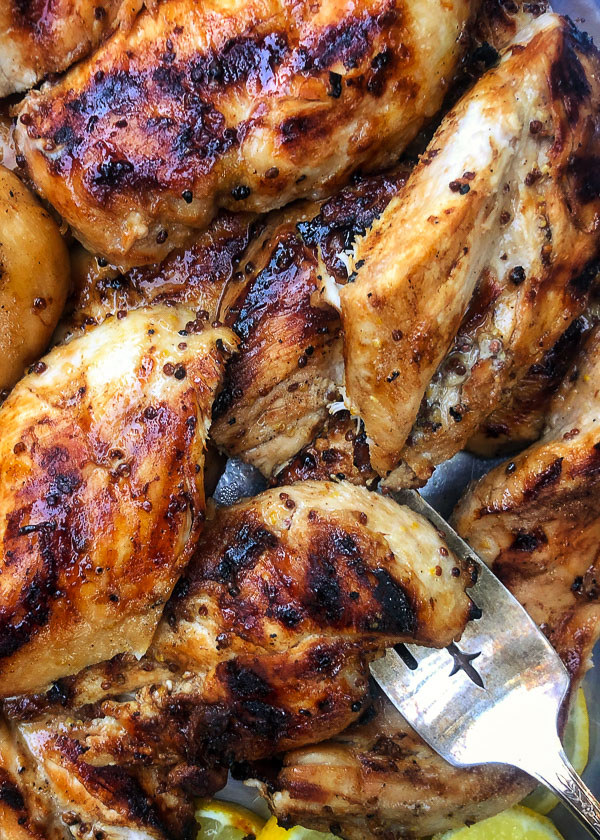 I had my Dad over for dinner a few weeks ago and served it with my garlic bread and a potato salad with a bunch of arugula tossed in.
The only thing I'd alter is making sure I reserve a little of the marinade to pour over the chicken when it's done. I think that's what my Mom did since I knew how obsessed she was about meat and cross contamination. The marinade is so good. I love it so much! I want to drink it.
A definite keeper in the meal prep rotation! THANKS, MOM!