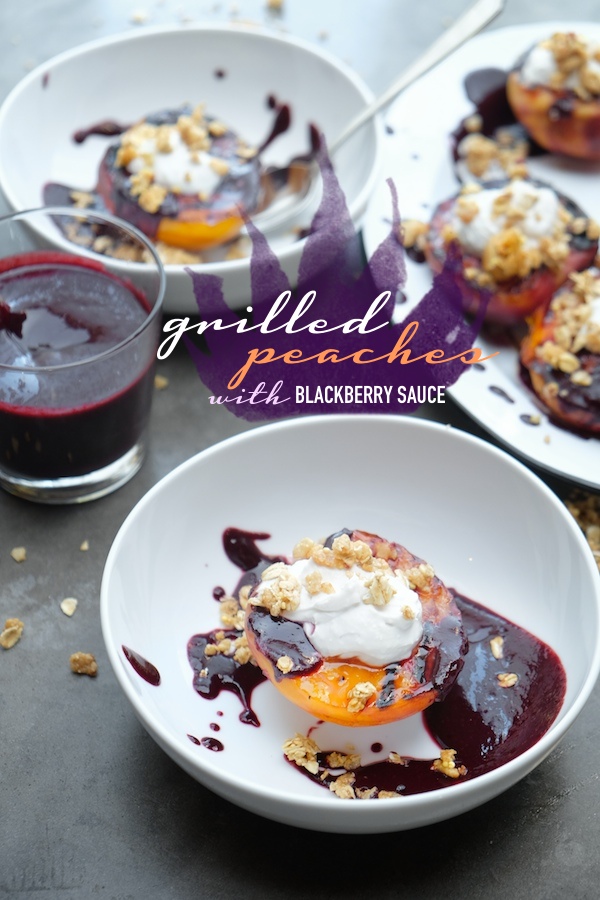 These peaches were apart of my meal prep this week. I wanted to have something to snack on at 3PM at work today. I always want to be healthy on Mondays.
This is a start.
Please don't suggest we eat fries today at lunch. You know I can't resist fries….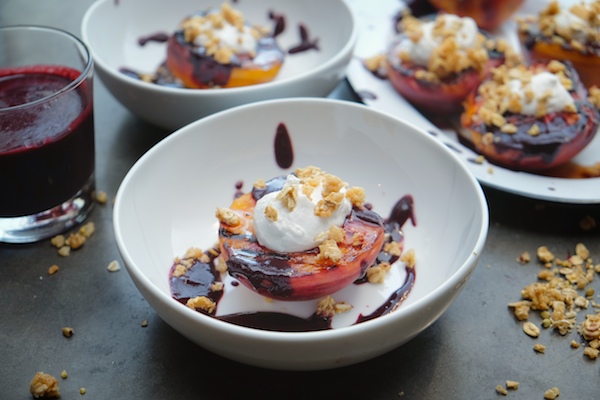 Grilled peaches with a blackberry sauce. Coconut whipped cream…and granola…..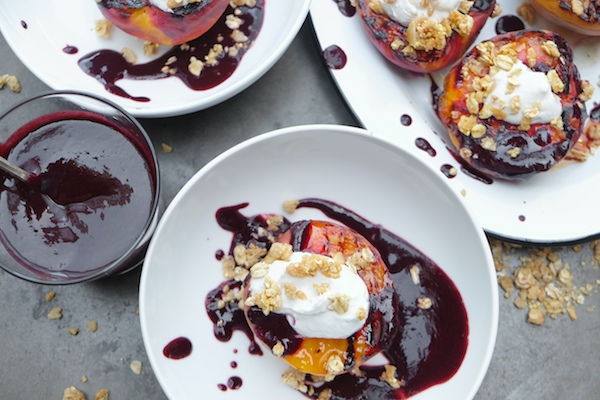 It's all raw (except for the granola).  You better be eating all the peaches you can because they're gonna be outta this season soon!  Starting the week of RIGHT.
Great. You suggested fries. Thank you/no thank you/but really thank you.
Let's gather our ingredients.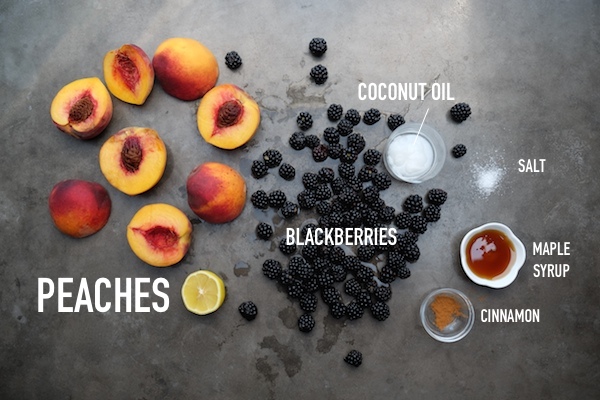 Blackberries blended with cinnamon, lemon juice, maple syrup & salt.
It's totally not a smoothie. It's a sauce.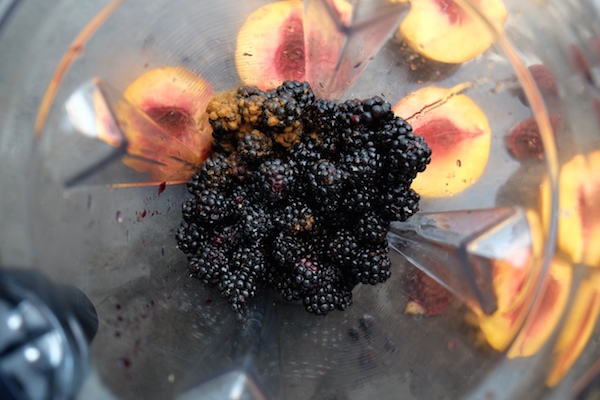 Whoa.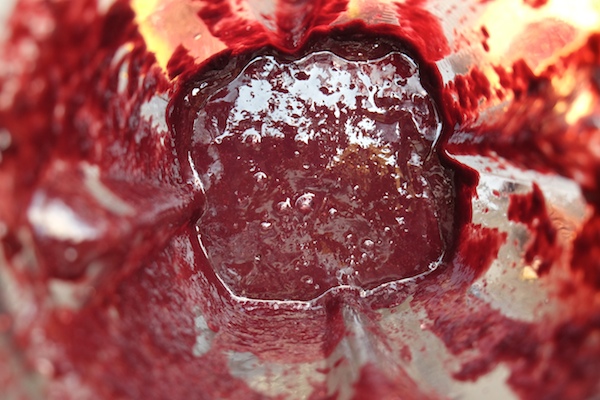 Watch out. It stains. But it's so good.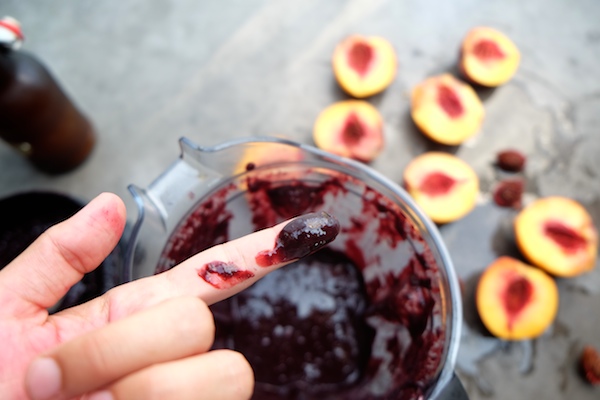 Transfer to a jar. You'll have leftovers.
Put it in your yogurt this week.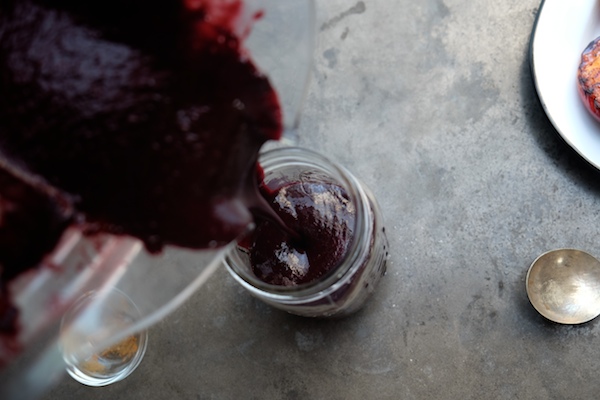 Peaches are grilled using a grill pan with a little bit of coconut oil.
They're so colorful!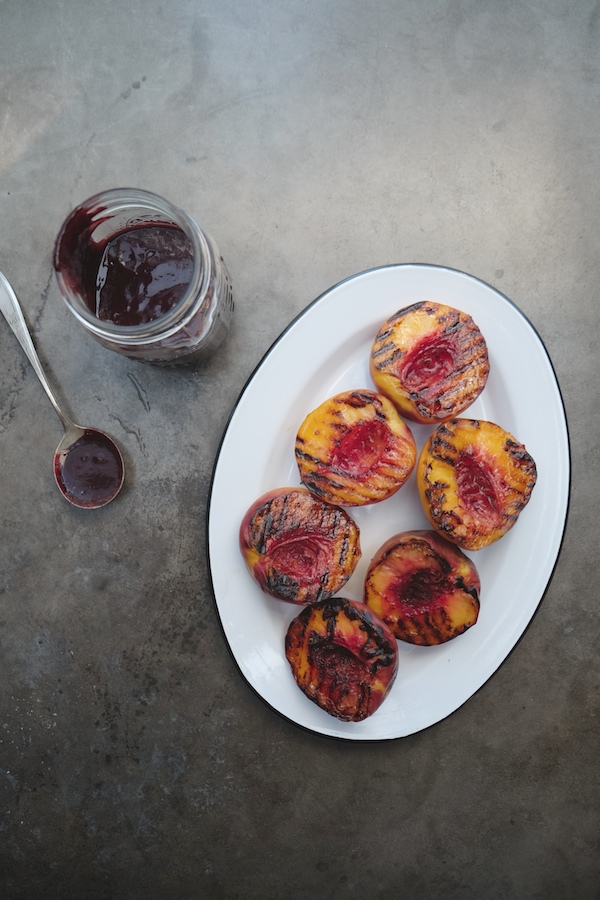 Drizzle the blackberry sauce onto the peaches. It's so dark it looks like chocolate!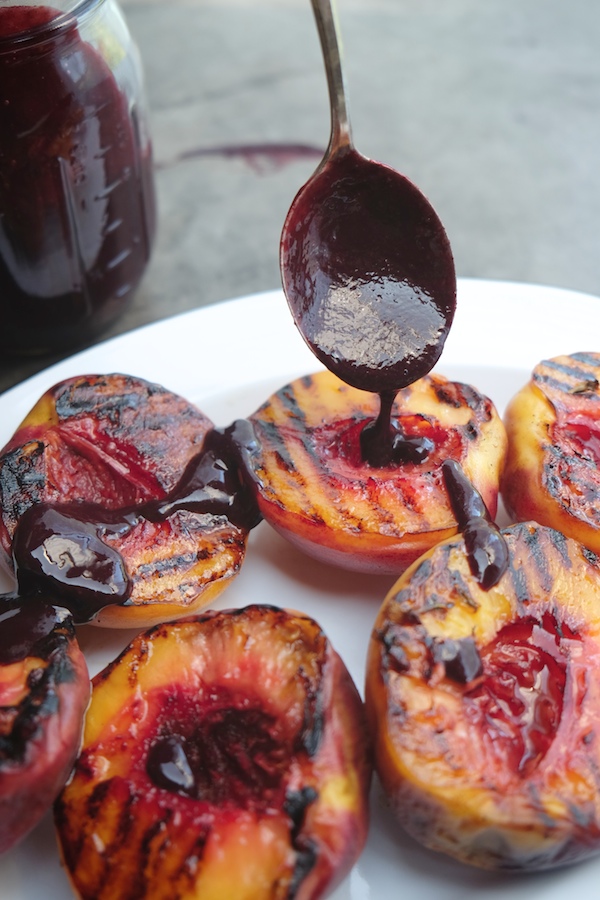 Drizzles.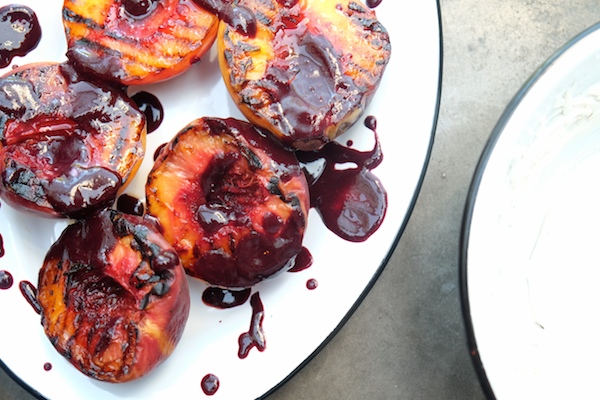 I made whipped coconut cream to top them.
You could use yogurt…or a cashew cream. Or ice cream!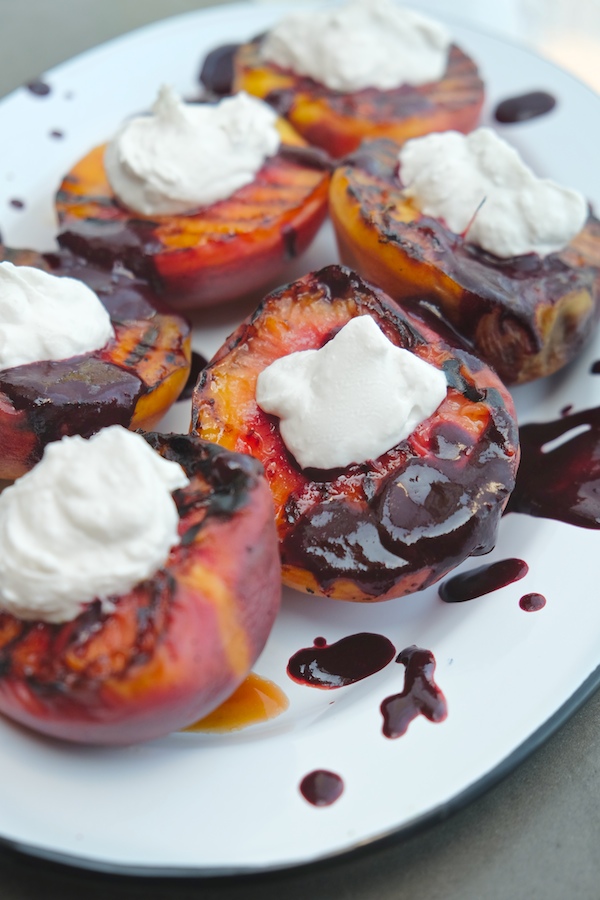 A little bit of granola.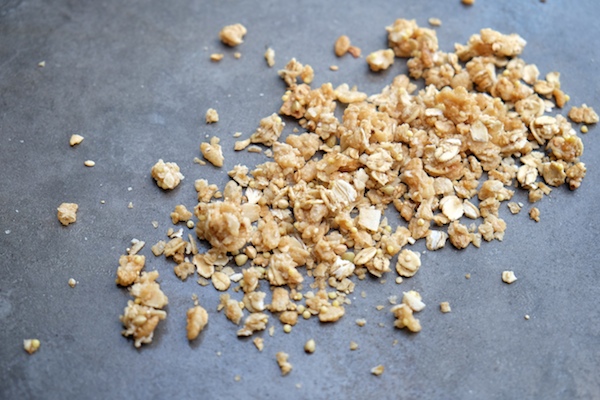 Breakfast/snack/dessert is done for you this week.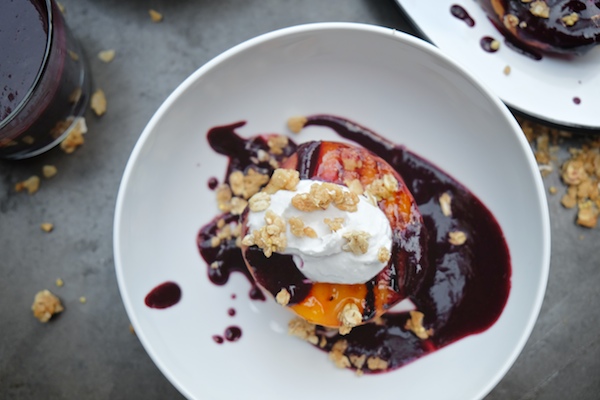 And it's sooooo dang pretty.
For more peaches/blackberry recipes try:
Grilled Peaches with Blackberry Sauce

serves 4

recipe slightly adapted from My New Roots Cookbook

4 peaches, pitted & cut in half
a heaping tablespoon melted coconut oil
2 cups blackberries
1 tablespoon fresh lemon juice
2 tablespoons maple syrup (more to taste)
pinch ground cinnamon
pinch sea salt
whipped coconut cream, for serving
granola, for serving

Preheat grill to medium-high heat. Rub each peach half with a bit of coconut oil and place cut side down on the grill. Grill for 5-10 minutes to achieve a nice grill mark but not char the peach or overcook it.

Meanwhile blend blackberries, lemon juice, maple syrup, cinnamon and salt in a blender until smooth. Taste, and add more maple syrup if your blackberries are tart. Sauce will last in a tightly sealed container in the refrigerator for up to one week.

To serve, drizzle grilled peach halves with blackberry syrup, a dollop of whipped coconut cream and a dusting of granola. Enjoy warm.