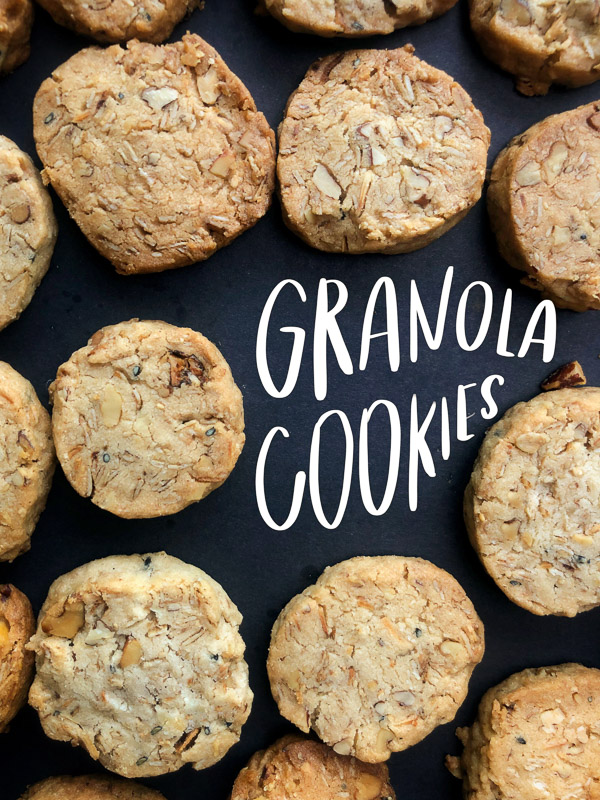 Meet my new favorite snack/treat- Granola Cookies!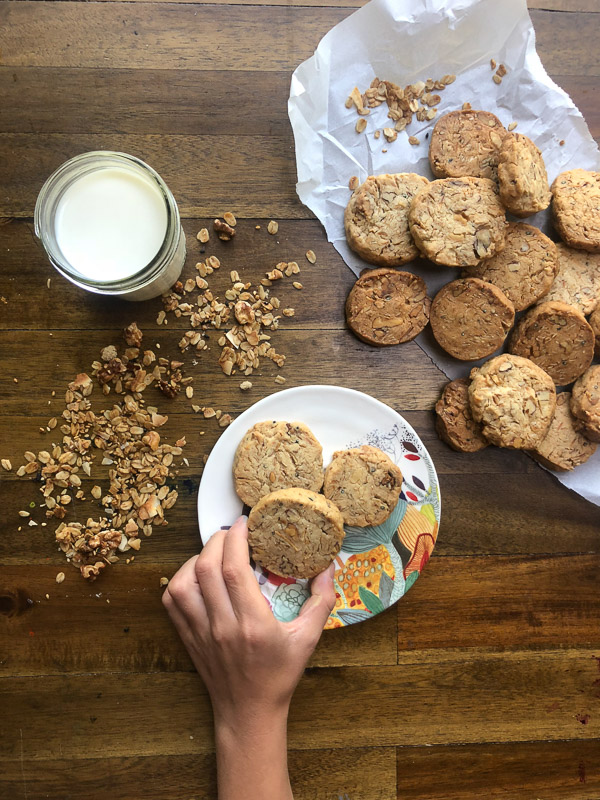 Your favorite granola (here's mine) meets shortbread cookie!
Be sure to save some 1 1/2 cups of granola from your next batch to use in this cookie recipe because OMG they are good.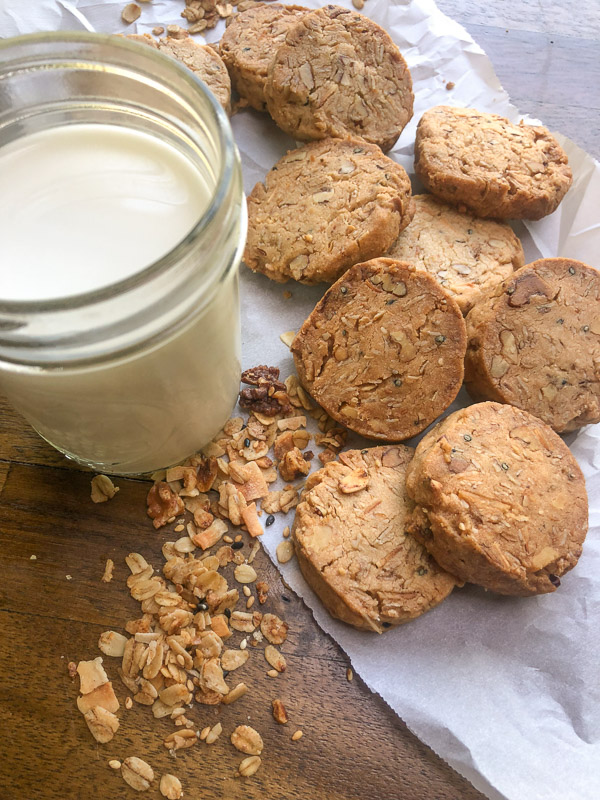 I especially love that the granola I made had sesame seeds in it. Reminded me a little bit of the tahini cookies I've made before but crunchier and full of nuts and oats. Cookies are buttery like shortbread and they're INSANELY GOOD. Enjoy, friends!