I'm a snacker. Always have been. Always will be.
Instead of reaching into the carby snack drawer at 3pm or 10am, I reworked my routine and learn how to make better choices.
Here's a list for you- Whole 30 Snack Ideas! I came up with THIRTY OF THEM!
These are some of the things I ate instead of CHIPS, CRACKERS, CHEESE.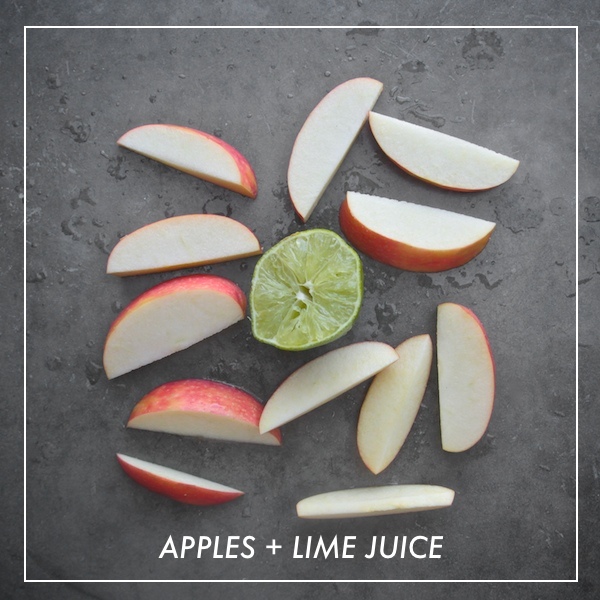 1. Apples + Lime
One of my favorite snacks of all time. Lime juice makes apple slices taste AMAZING and it also protects the apples from browning.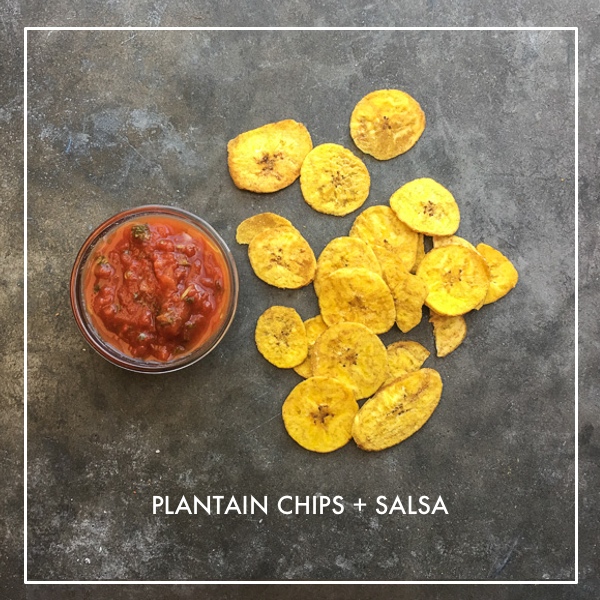 2. Plantain Chips + Salsa
I read a post that said plantain chips from Trader Joe's are whole30 compliant. I immediately went out and bought some. They're strangely good. The trick is to not eat too many of them.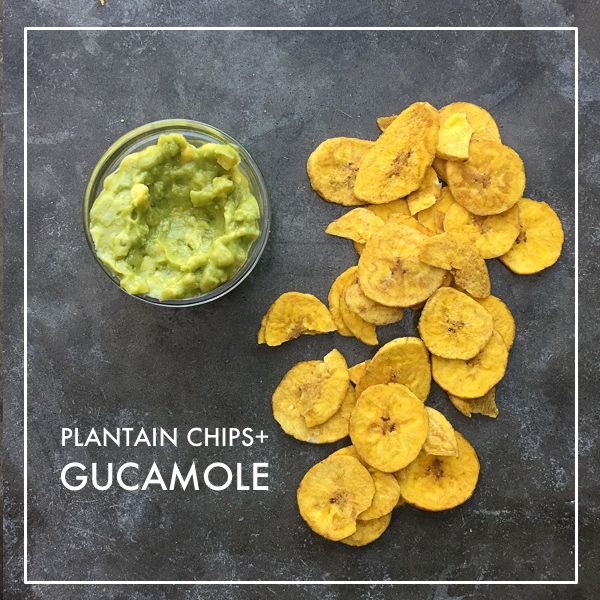 3. Plantain Chips + Guacamole
Especially difficult when guacamole is involved! This is a great option if you have to bring yourself a snack for a party.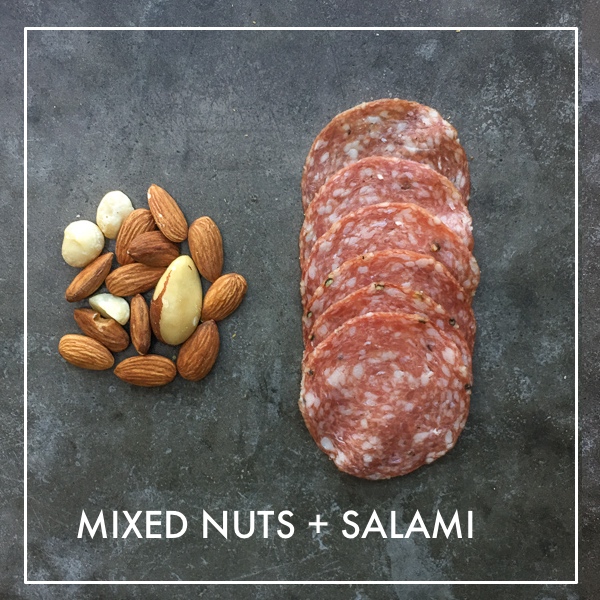 4. Mixed Nuts + Salami
A winning combination. Really good for the afternoon slump when you need a bit of protein to power through. You have to make sure you find compliant salami.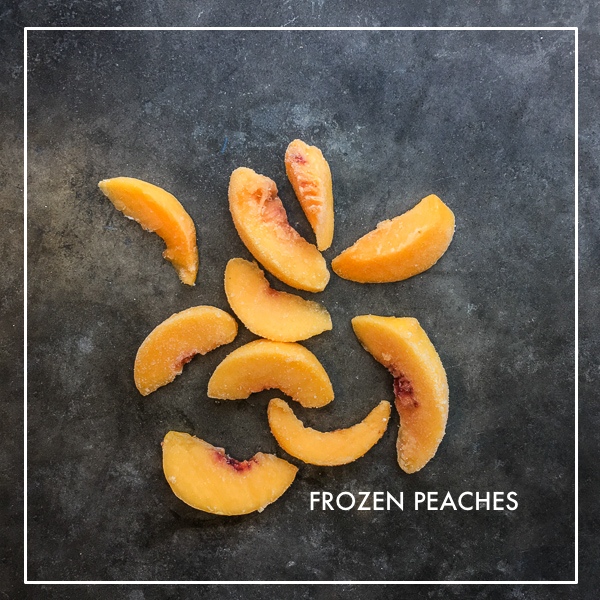 5. Frozen Peaches
I have become obsessed with frozen peaches. I will eat a whole bowl of them at night for dessert or in the afternoon when I need a pick me up. It's impossible to eat them very fast and I like that the coldness slows me down.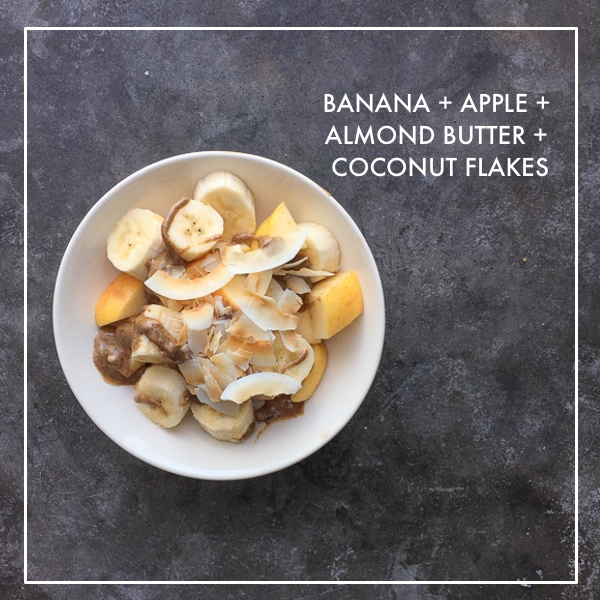 6. Banana Apple Almond Butter Bowl
This is one of my favorite combinations right now. It's now become one of my go-to breakfasts. I cut up bananas and apples and drizzle almond butter on top. I finish with a sprinkle of toasted coconut flakes. The textures are really good together.  I love it.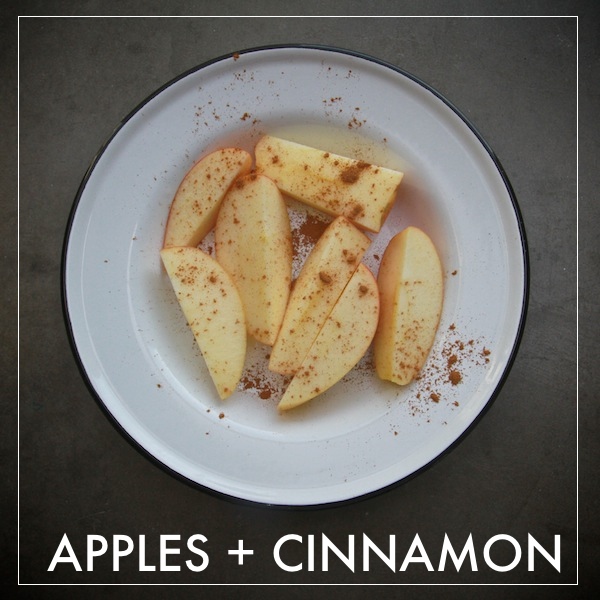 7. Apples + Cinnamon
Another winning combo if your sweet tooth is ACTIVATED.
The cinnamon brings the sweetness out in the apple.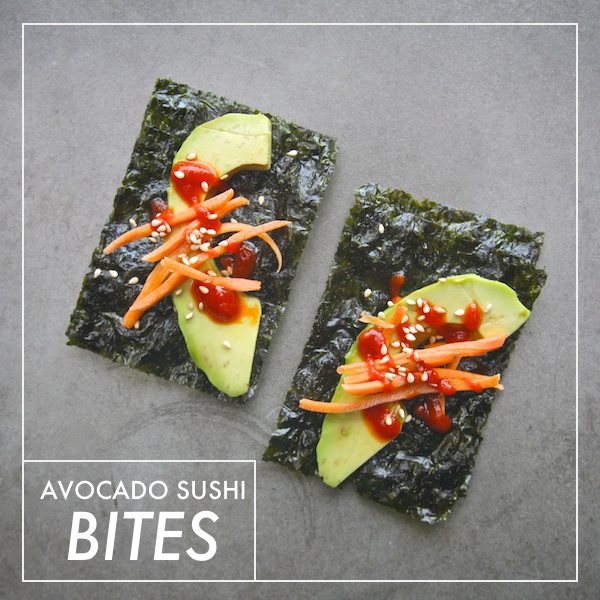 8. Avocado Sushi Bites
Seaweed with avocado, carrots and sesame seeds with hot sauce. Sriracha has sugar in it

 So you could use wasabi for some kick.
Really good if you're craving sushi. Add some fish or cucumber!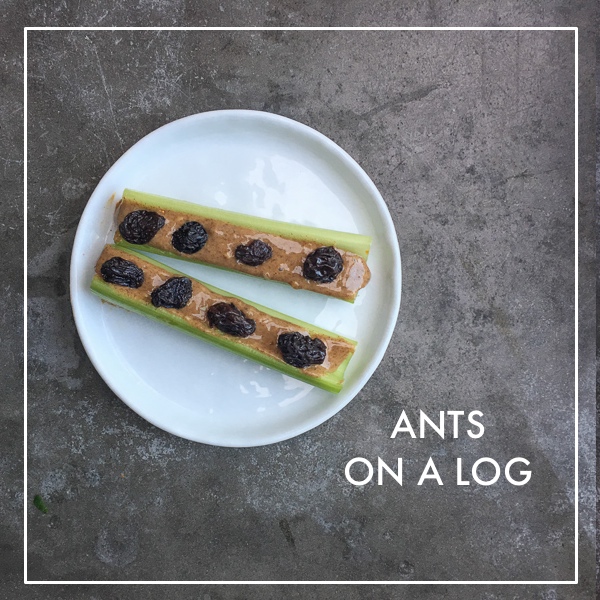 9. Ants on a Log
You can have any nut butter that's not peanut butter on Whole30. Here I made the classic ants on a log with celery, almond butter & raisins. Hello, childhood snack.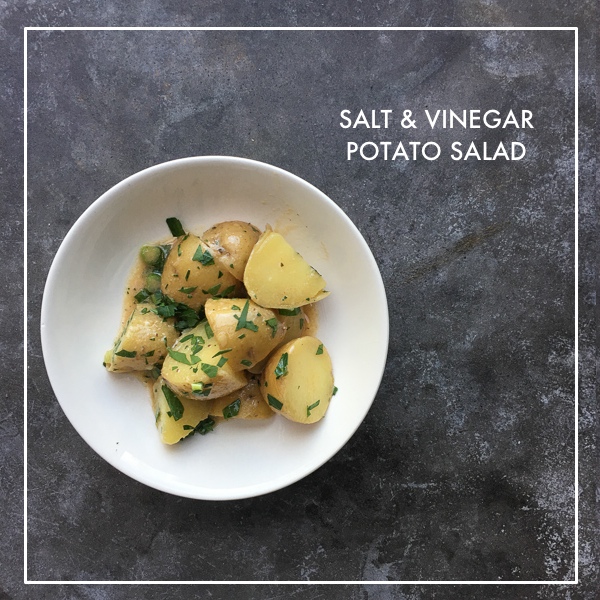 10. Salt & Vinegar Potato Salad
It's awesome that you can have potatoes on whole30.
Here's my salt & vinegar potato salad. I add herbs to make it even more flavorful.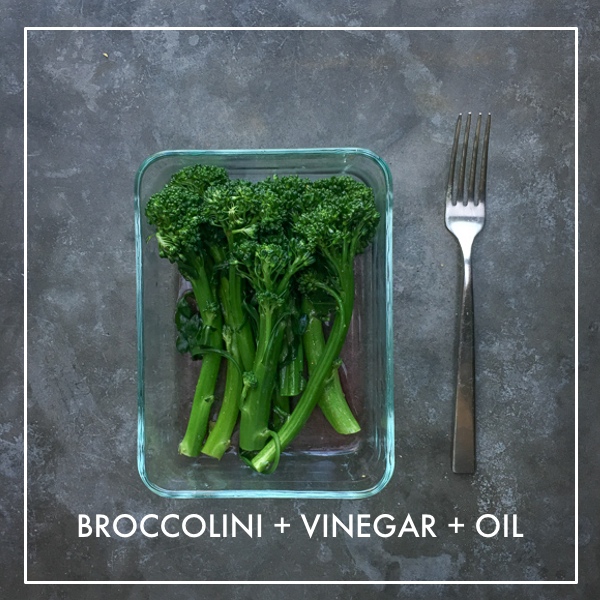 11. Broccolini Salad
If you ever have any leftover vegetables, eat them as a salad. Here I tossed broccolini with red wine vinegar, olive oil, salt & pepper. If you let it sit overnight the vegetables will soak up the vinegar. It's sooooo good. I also do this with green beans and regular broccoli.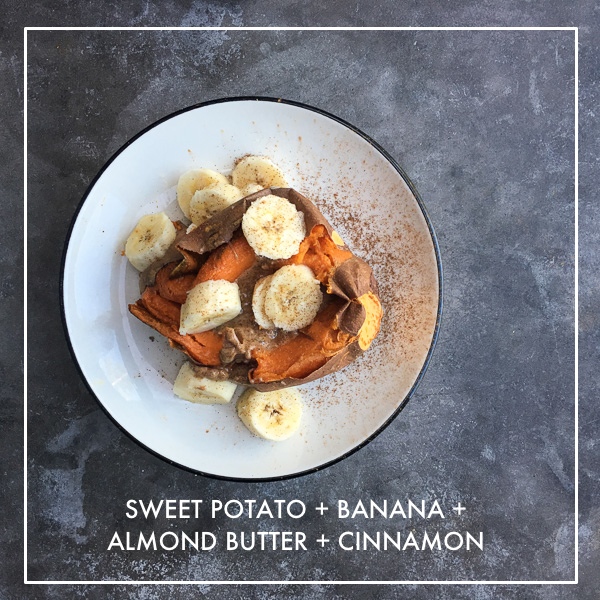 12. Sweet Potato Banana Bowl
This is another great breakfast option. Take a baked potato and fill it with sliced bananas, almond butter and finish with cinnamon. I'd throw in some coconut if I was you.