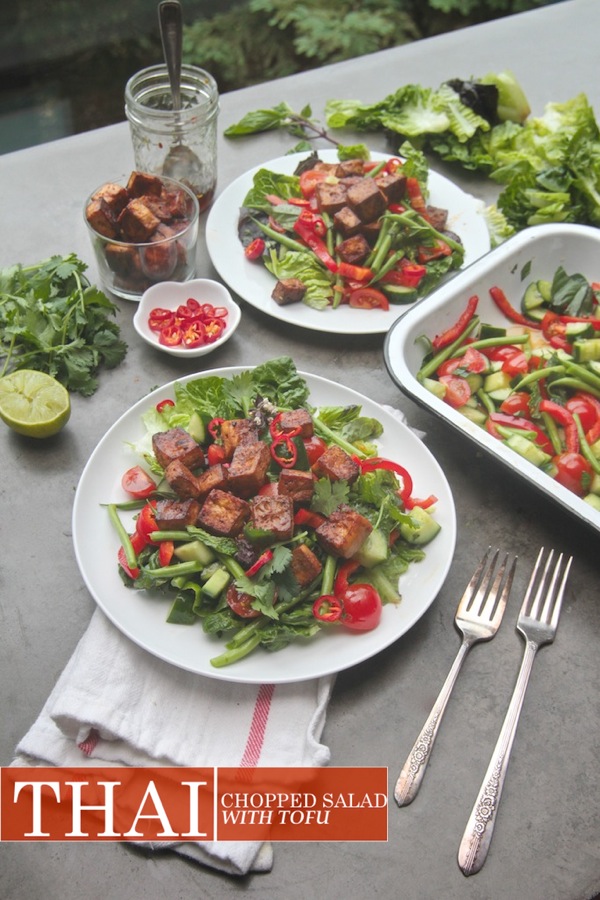 Sometimes I forget about tofu. I don't really mean t. It's just that I've gone through periods of not liking it.  One bad dish and I'm out. I forget that a good dish can put it back in my grocery staple column.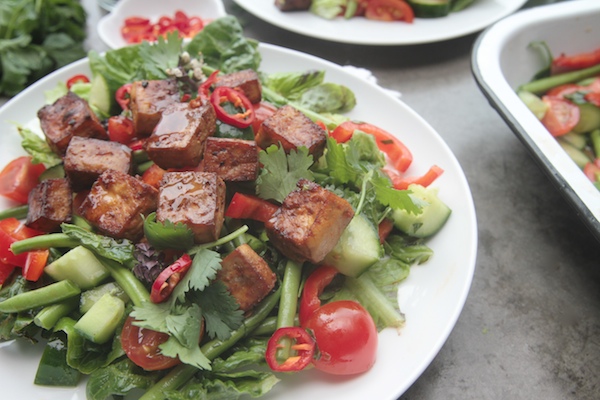 I am currently in a period of liking tofu and I owe it all to this recipe from Vibrant Food: Celebrating the Ingredients, Recipes, and Colors of Each Season.  My friend Kimberley of The Year in Food has created a gorgeous cookbook that I'm super excited to have in my cookbook arsenal.  The photography is stunning and I want to make almost every single recipe. (Excellent job, Kimberley!)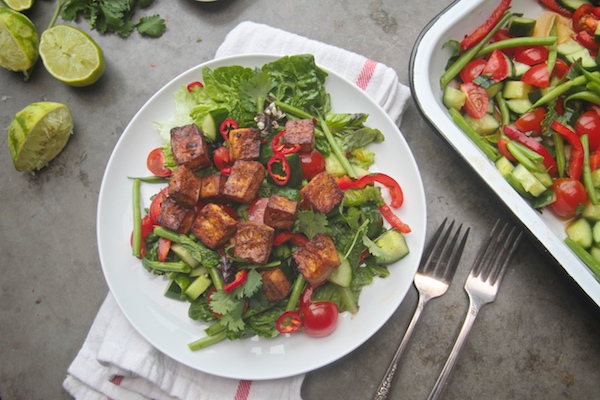 It was the crispy tofu and the lime dressing that seduced me into trying this recipe.  Besides all of the wonderful ingredients within the salad (look at all that green & red!), the the tofu and the dressing are the real stars. I WANT TO DRINK THE DRESSING; it's that good.  If you're looking for a hearty salad with a lot of different textures and flavors, THIS IS IT.  Casey was a fan too (and wants beef on the next round). We're filing this one in the weekly rotation.