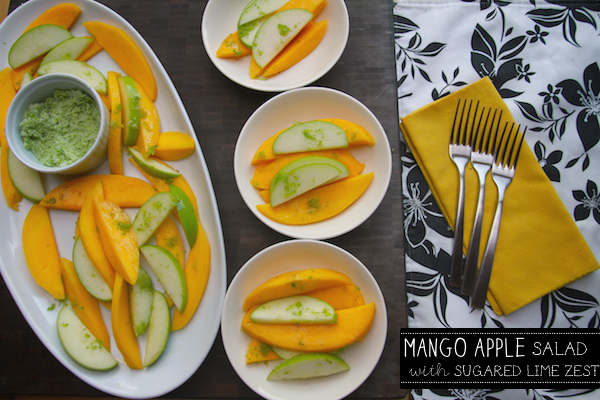 This salad is like an edible mango margarita. It's sweet, zesty and with the addition of a little salt, it's downright tangy! The good news is that it won't get you in a lot of trouble like a margarita can. OOOOH tequila…there's a reason why I call you ta-kill-ya!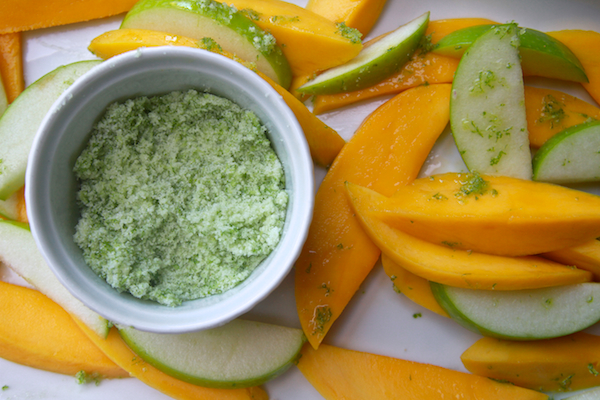 Let's take a moment to talk about fruit salads. People always ask you to bring one when they invite you over. You have to put at least 4 fruits in to make it a legit fruit salad….OR you could just cut up two fruits (in this case mango & apple), put sugared lime zest on top and call it a day! That sugared lime zest earns your EXTRA bonus points. It's like two extra fruits or something.
This means your fruit salad task was ridiculously simple and people are utterly impressed.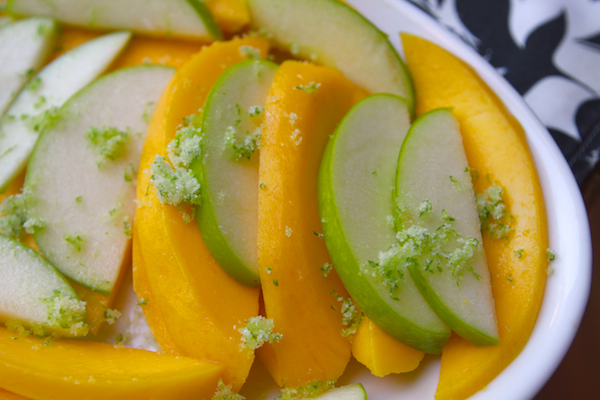 What would happen if you drank a margarita while eating this salad? Brain explosion from awesomeness?
I think it would be an excellent ending to a Shrimp Taco Night.
Discuss.