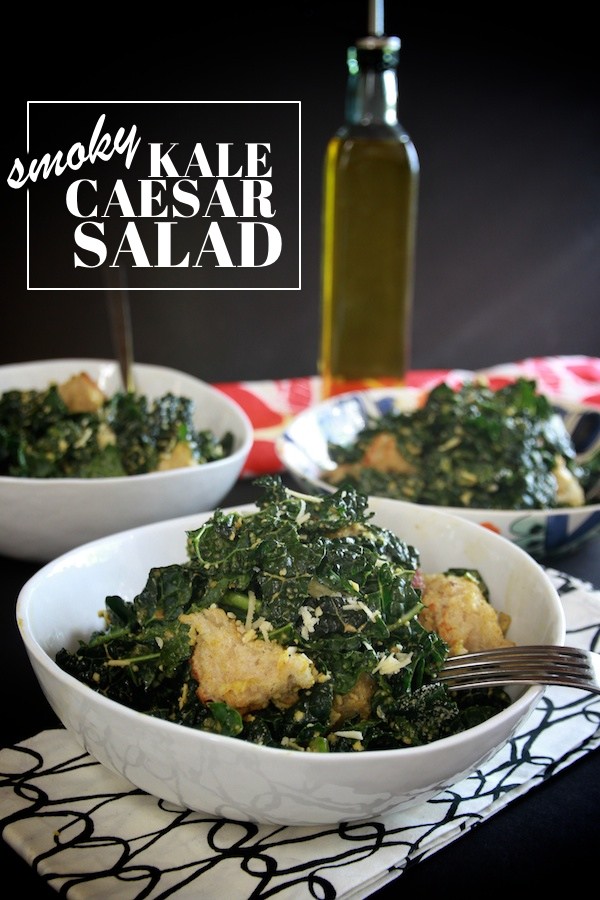 Kale. You either love it or you hate it. I've had a place on Team Kale since I tried Baked Kale Chips (whoa that's from 2010!). GO KALE, GO!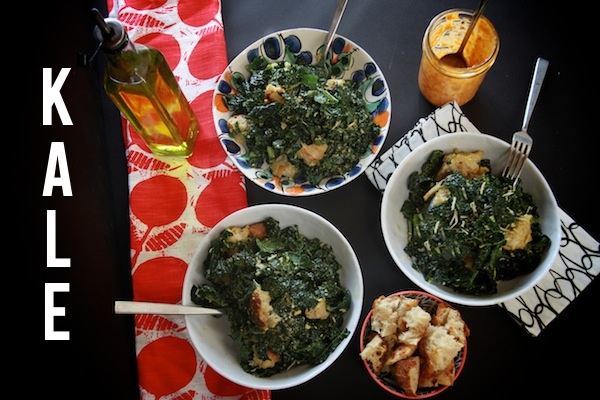 Last week I had a super tasty Kale Caesar Salad at Cowgirl Creamery  in Pt. Reyes Station. It was one of those salads that made it to the top of  my MUST RECREATE THIS list in my brain. The kale was supple with a slight bite. There were bits of shredded cheddar (I believe?) in the mix as well as Parmesan. The two provided a nice creaminess to the salad. Cowgirl Creamery knows what's up! And croutons…TORN CROUTONS..maybe they were cubed but I'm quite partial to torn…
I used the Simple Caesar dressing as a base but added a bit of chili powder & smoked paprika to give it a little oomph. Loves!  I can imagine that a little bit of Chipotle Tabasco would add a good smoky taste too. The best part of this salad is that it holds up over time. You can definitely take leftovers to work and they'll still be good. Just package up some extra croutons cuz you know EXTRA CROUTONS. Always with the extra croutons!