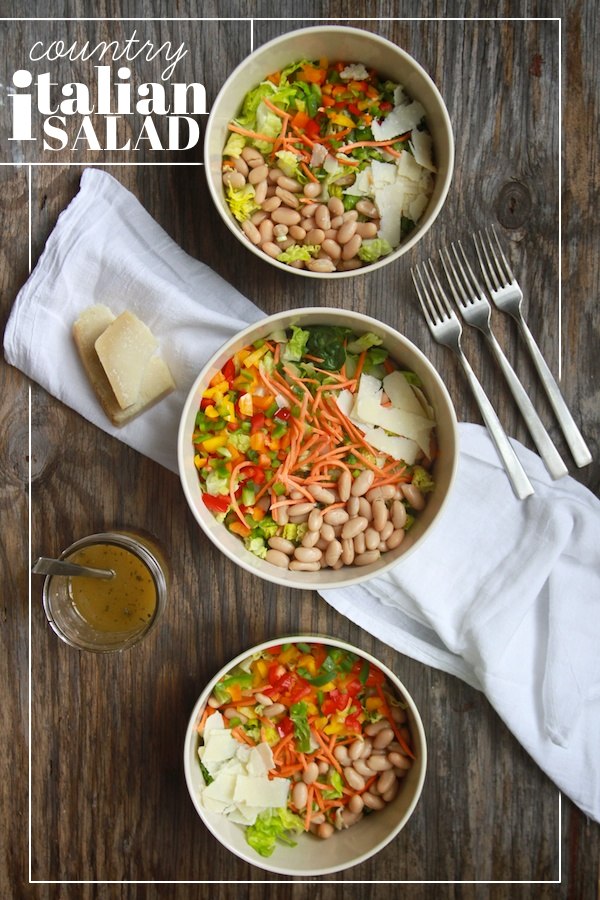 The internet is allllllll about Thanksgiving right now and it's kinda freaking me out cuz it's Monday and I don't even want to begin writing out the 10 page TO DO list I have to complete in the next month and a half. You feel me?  I wish I had a new pumpkin pie recipe, appetizer idea or a new side dish recipe  to show you but I'm just trying to get my act together while living in a state of denial.  In the midst of all this madness, it's important to take good care of ourselves. We must find good shortcuts, give thanks and eat a ridiculous amount of salad to balance our (MY) future indulgences.  Eat salad, make TO DO LISTS, watch The Voice, drink a toddy, live life all while doing laundry and on and on…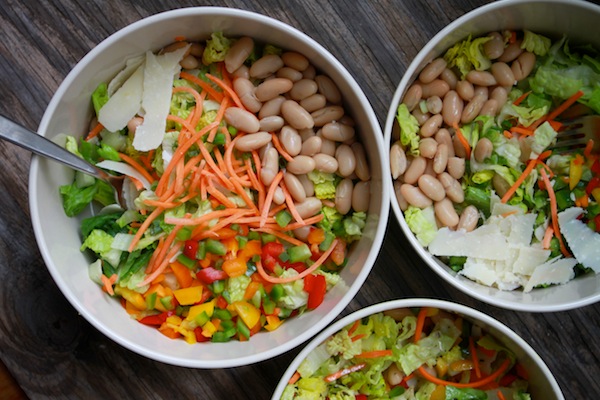 So, HELLO MONDAY!  Let's do this. Let's make another one of my favorite Trader Joe's salads. This Country Italian Salad is one of my go-to salads when I'm grabbing a quick lunch at work. I usually pair it with a cup of Trader Joe's Red Pepper Tomato Soup (which I add a little cheese & hot sauce up in).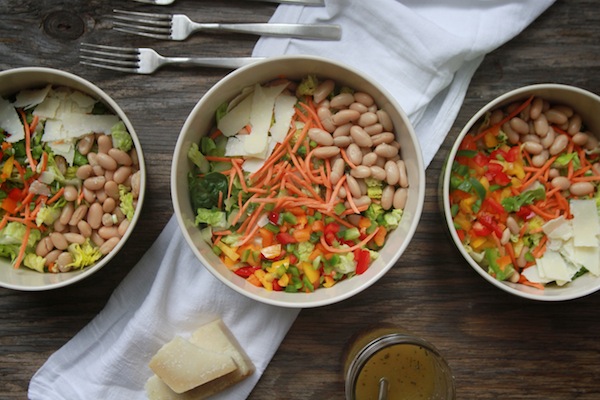 Now I have meals for work the rest of the week. What I love about this salad is the crunch, the protein from the beans, the tangy dressing and the sweet peppers. It's definitely good on its own, although you could add some tuna, chopped chicken or go wild and add avocado in there. You could also pair it with grilled sausage & grilled flatbread. That sounds good, right??! The garlicy parmesan dressing (that get's even better on day two) is where it's at. I want to put it on everything.
Other Trader Joe's Salad I've Shutterbean-ified (totally a word) include: