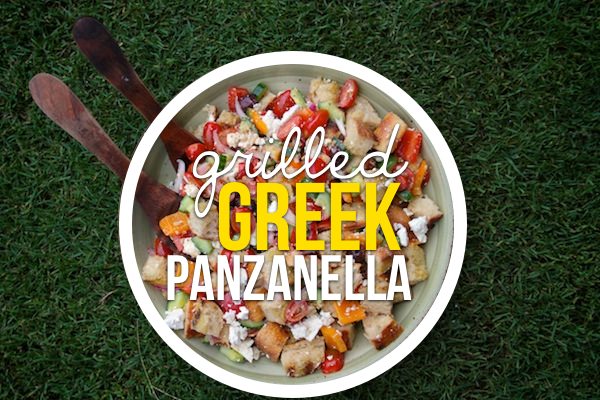 Take one of my favorite salads and mix it with grilled bread and you have the perfect way to win my heart. Need me to alphabetize your DVD collection? No problem. Want help unpacking your closet after a move? OK. Looking for someone to help you detail the inside of your car and or fridge? You've come to the right place. All I require is this entire bowl of Grilled Greek Panzanella alongside a tasty cocktail (or three). Give me some headphones and let me go!
I have a feeling the waiting list will be long…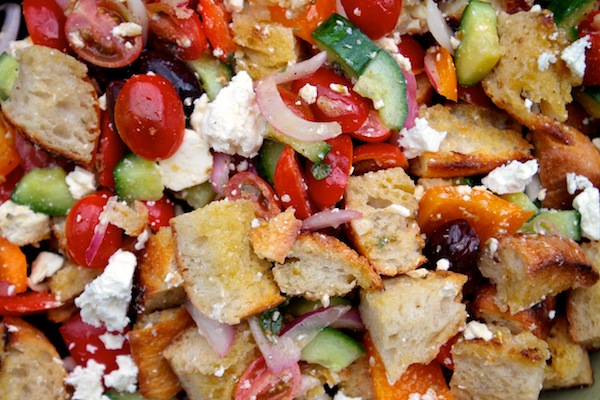 I made this recipe when we were on vacation!  Our friends had a couple of Barefoot Contessa Cookbooks  in the condo my parents were staying and while flipping through the pages, my brain immediately locked in on this recipe.  Mama wanted GREEK…in Hawaii! I also wanted to make a recipe because I was JONESING to blog.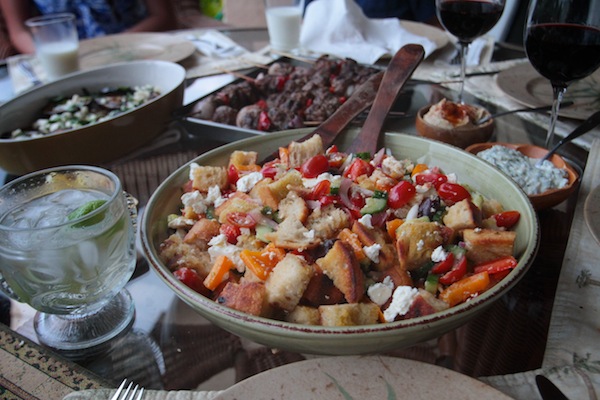 This panzanella salad is well rounded with flavors. Salt from feta & olives. Crunch and sweetness from the peppers, tomatoes & cucumbers. And the grilled bread that soaks up a little of the tangy dressing?? I think I may have fainted…INCREDIBLE. It's sure to be a bribing tool this summer.