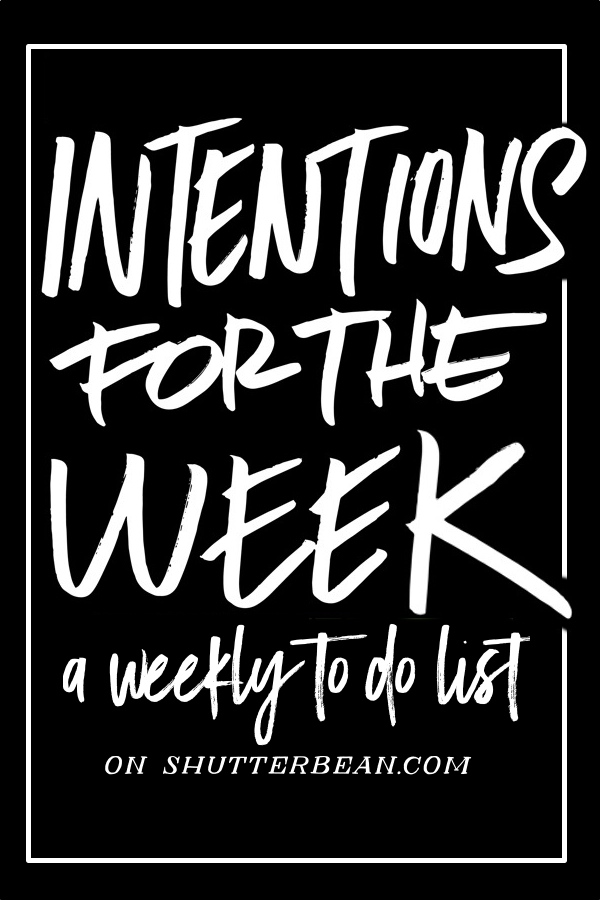 Intentions for the Week- Week 52 of 2019. Here's what week 52 in 2018 looked like!
Happy Monday, friends!
We caught some type of flu bug here over the weekend. We've been taking things slow, cuddling with the kitten, and doing house cleaning in increments. I'm hosting Christmas Eve at my house. We have a party of 10 this year. Cooper will be the only kiddo! We are doing a caesar salad/lobster/linguini & clams dinner my family likes to do. I have a lot to get done before Tuesday! Here I am trying to take a moment to be kind to my body, take a deep breath and make a few lists to keep my sanity in check. I am making a batch of Lemon Ginger Elixir and keeping some turmeric honey close by for turmeric lattes. It's cold and my body needs warmth and nourishment. Let's figure out my Intentions for the Week, shall we?