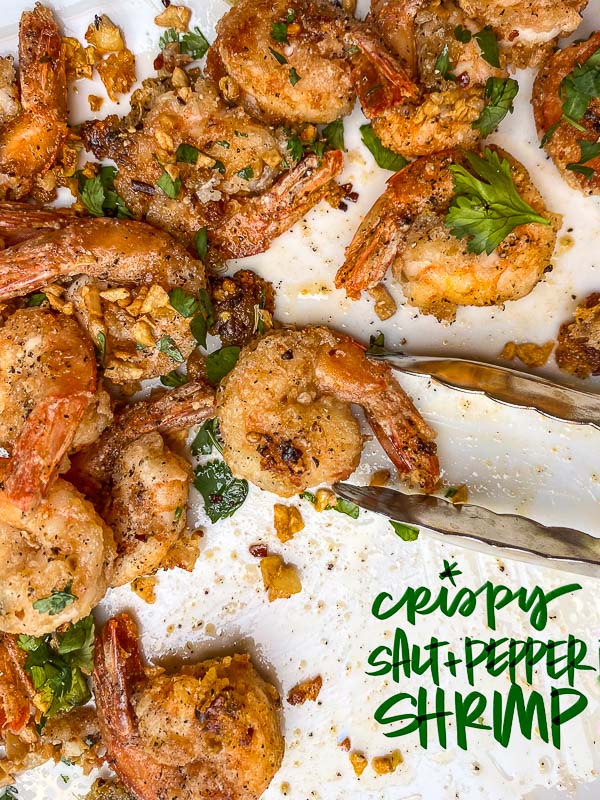 Salt & Pepper Shrimp is something I love to order when we are out at a restaurant, but I never order it for delivery because it definitely doesn't travel well. The same goes for fried calamari. In the delivery process, what was intended to be crispy and crunchy turns into a soggy mess the longer it sits in a sweaty TO GO box. Plus, it's never HOT, and that bugs me.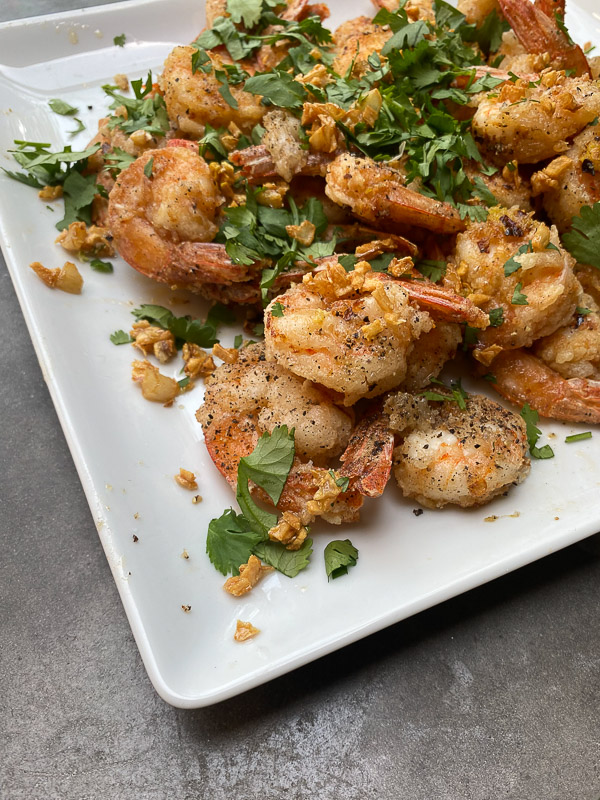 But now I don't have to order takeout cuz I made one of my favorite dishes at home and my family loved it!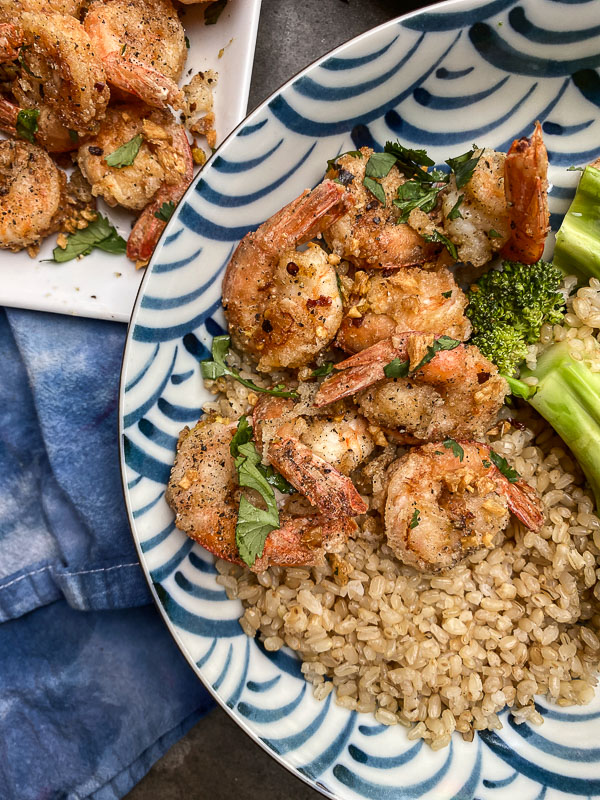 And that in itself is a reason to celebrate. There's a new dish to add to my picky eater household and I AM THRILLED because I am getting so tired of cooking the same ole things during the quarantine. A big plus is that most of the ingredients are things I usually have on hand!