Category:
around the home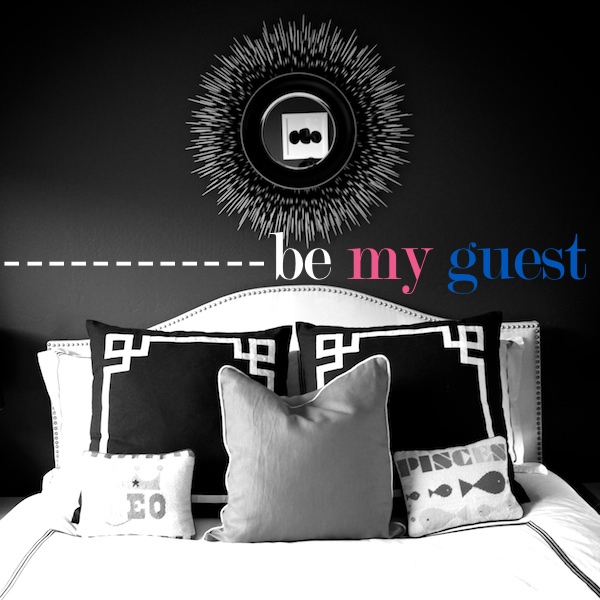 Wait for it… WAIT FOR IT.
Wait. We should look at the Before real quick.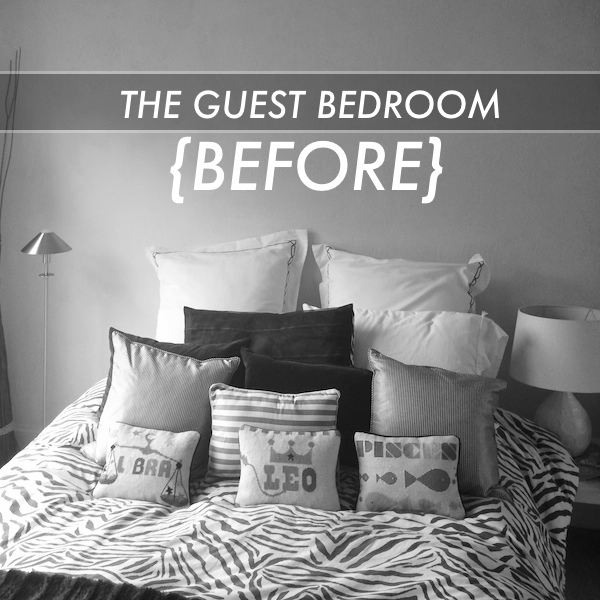 I can't believe we've lived in this house for over two years. Where does the time go?? We spent the first year moving things around, trying to make our old furniture work in this new space and moved the rest of my parent's stuff into another room of our house.  If you don't already know, we moved into the house I grew up in in 2012.  During the second year of living here, we slowly started painting a few rooms, just to test things out and see what things would look like on a much larger scale.  This home requires a lot of thought because there are so many different architectural elements to consider whereas our last home just needed paint! Although it's frustrating for a visual person like me to live with a mishmash of furniture in rooms that are not even close to being done, it's been good to REALLY think about how we want to live/utilize this space.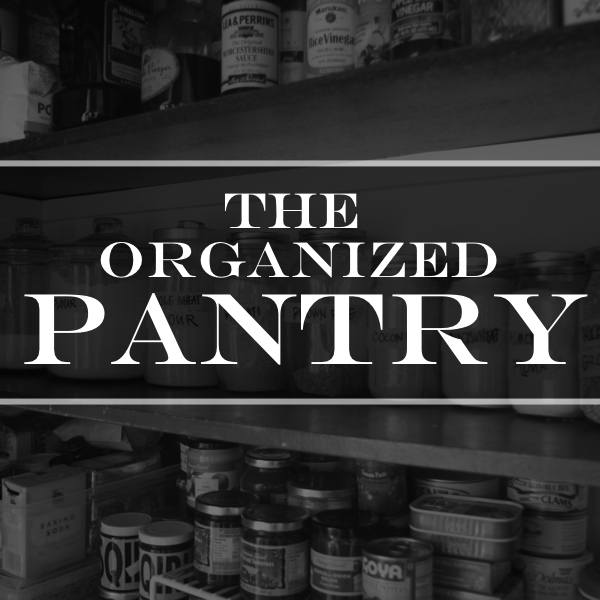 I've organized my pantry before and part of me was like… Do people really need to see my pantry again? It's a chore that I (sadly) do once a year and I keep it up for the most part and then I FREAK OUT and want to bomb it when it gets out of control. You may be in the same boat too.  Let's discuss that!  Things that race through my mind: Why didn't I keep it clean?  What part is the hardest to keep organized? What makes me drop the ball?  I have noticed that the trigger for me to clean it out is always finding that I have repeats of pantry staples….and it's because I'm not organized enough to know that I already have a jar of salsa in my pantry. I COULDN'T FREAKING SEE IT behind the chaos. The good news, is that every time I clean out my pantry, I come up with a new organizing scheme. I find that it's best regroup and change your organizing habits to make way for new/better ideas. Let me show you!
I can always tell how chaotic my life is when I open up my makeup drawer.  Same goes for my purse… my car…and the inside of my fridge.  Oof. I was checking out my old High Straightenance on Homefries and couldn't believe that it's been almost 2 years since I cleaned out/reorganized my makeup drawer. YIKES. Time to remedy that!
When we moved into the house I grew up in, it took me awhile to figure out how our design taste would be represented here. Since we have thick wood beams and tall ceilings on the main floor of our house, I thought we'd play with the "rustic" architecture and make things a bit more industrial & modern. If you're not sure what Industrial Modern looks like, you can get a good sense from my Pinterest Board.
From what I've seen, the look requires a few large scale/bold/rustic statement pieces. Steel, old wood, and leather are key materials that best represent the design scheme. Industrial modern seems to work best in more loft-like/warehouse-like spaces because of the scale and proportion.  I'm a person who loves BOLD things, so I'll be adding bits of black to add contrast to the white walls. I may even paint part of the wood ceiling black or white…who knows.
Chairish (an awesome website where you can buy & sell exceptional pre-owned vintage furniture online) asked me to put together a few mood-boards from their inventory so you can see what my home decor vision is in our new/old home. Here's what I came up with: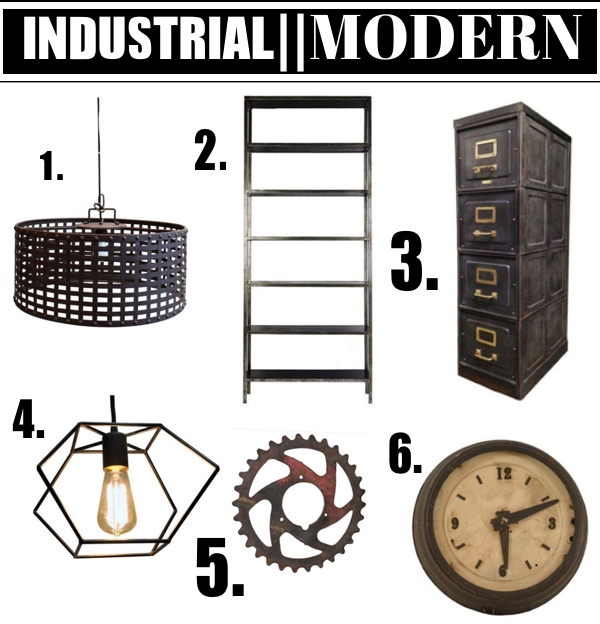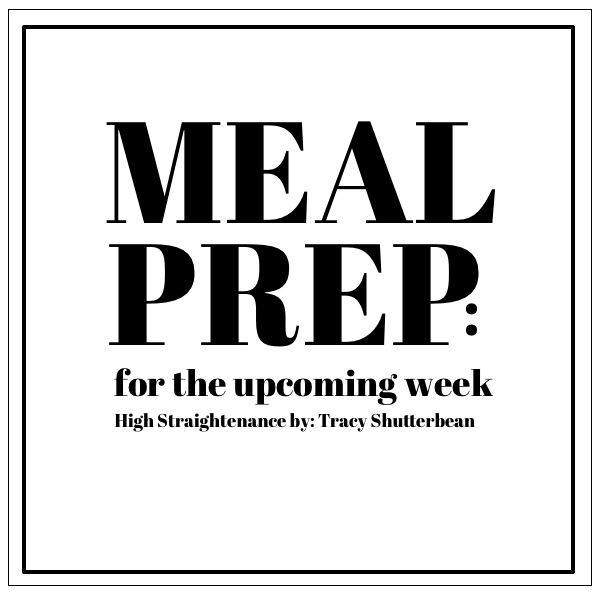 HELLO!  See that HS in the title? It stands for High Straightenance.  Some of you already know that I wrote a bi-monthly organizing column on Homefries called High Straightenance.  It's like the term High Maintenance but for people who like straightening things up (me!!). Writing that column was a way for me to channel my inner organizer/crazy brain and now I'm bringing it to Shutterbean.
I posted a picture a few weeks ago on my Instagram (see below) of my meal prep for the week and had a lot of comments asking me to do a post about it. So, here we go. Here are some tips for you to get yourself organized for the upcoming week!
I made a LOT of food in 2013! With about 2 new recipes each week, I put out at least 104 new recipes for 2013. With a little help from my analytics, I was able to compile the Top 20 most pinned/popular recipes in 2013. Here are your favorites!
HAPPY NEW YEAR!!! I had a great 2013 (I hope to recap soon!) and I wanted to share my intentions for 2014. I find it's best to set intentions instead of resolutions. It seems a little bit easier for me to lay a foundation of how I want the year to look instead of expectations and resolutions I'm pressured into keeping. Turns out I have 10 of them. An even number for an even year. I love those even numbers. Cheers to that!
Challenge myself photographically. I'd like to use my DSLR more this year. I got into the habit of leaving it at home when I go out (it's heavy!) so I've been researching a good point & shoot camera to keep in my purse. Hopefully I'll make a decision on that soon. In 2013 I used my iPhone more than I'd hoped for My Everyday Life series. I think it's been great for spur of the moment shots and the quality is pretty good but there are definite limitations. The biggest problem is that I'm not very good at deleting photos on my phone so it gets cluttered easily and that stresses me out. 
Work harder at organizing my technology. This is somewhat related to #1. I have so many dang photos to delete from my hard drive and phone. I need to back things up and start fresh!  Also….ahem my EMAIL and my Aperture library both need some serious sorting. I hope to make more time for this in 2014 before it REALLY overwhelms me.
Write more in my journal. I don't even know what my handwriting looks like anymore. It was sad how much my hand was cramping when I wrote out our holiday cards. I'd like to take more time to gather my thoughts on paper this year. I completed an entire journal in 2013 and I'm hoping to do that again in 2014. It feels so satisfying!
Incorporate meditation into my everyday life. Meditation has always intrigued me, mostly because I have a hard time stopping my brain. I don't allow my head to clear enough and get into trouble as a result. I'd like to carve out a small chunk of the day or a little part of the week to do so. In a way, my walks have been my own form of meditation but I'm hoping to delve a little further into this in 2014. Maybe a retreat would do this brain some good?
Write a book proposal. I've been toying with the idea of writing a cookbook for a few years now. I think I finally figured out what my focus could be and I'm nervous/excited to get started on it. I hope this will be the year when I start living out my dreams and putting all this hard work to good use. Onward march!
Update my website. There are things I'd like to do around here. Maintenance!  I hope to tidy things up and make it easier to search for recipes/posts in the archives. Shutterbean will get some minor work done. We're not talking a major facelift…probably the blog equivalent to Botox & fillers
Less structure, more play. I'd like to shake things up around here and not be so rigid with my posting. I'm not sure what that will look like, but I hope to do more personal posts related to travel, dining out, organizing, around the house, etc. I haven't shared as much as I could have because my work schedule hasn't permitted me to. Hopefully a little bit of wiggle room will help.
Read more books. I say this every year and I really hope that it sticks this year! I'm a person who devours self help books and really enjoys learning new things but I think a little fiction would do me some good. I also want to finish a WHOLE book instead of reading 4 books (and never finishing them) at once.
More family dinners.  I think we'd all benefit from that. I need to make more of an effort this year in the kitchen during dinner time. I'd also like to get together with family more; even if it's just casual/simple eating!
Build the momentum on projects around the house- After living in this house for over a year, I think we're ready to start making some changes around here. But in the process, we're going to have to simplify and save!  I'm excited to pull the trigger on some painting projects and I'd love to get a vegetable garden going this year. I hope to share that in this space soon.

That's it for now. 2014, BRING IT ON!