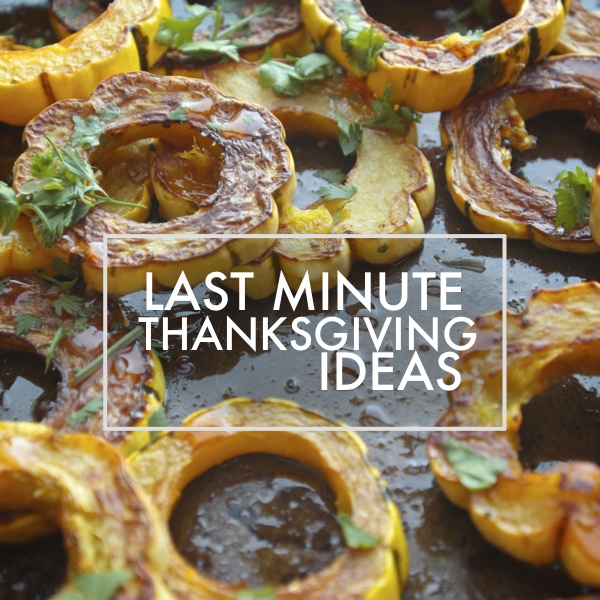 Thanksgiving. Oof. It's this week. Are we ready?? I just wrote out my TO-DO list and thankfully it's not as bad because I got older/wiser and decided to divvy up responsibilities. I've got turkey, mashed potatoes, cranberry sauce, dinner roll & gravy duty this year. Oh and I'm gonna add a few appetizers as well and maybe make a pie. If you're looking for some fail-proof/no fuss Last Minute Thanksgiving Ideas, then worry not!  I dug into my archives for you.
Thanksgiving, WE GOT YOU!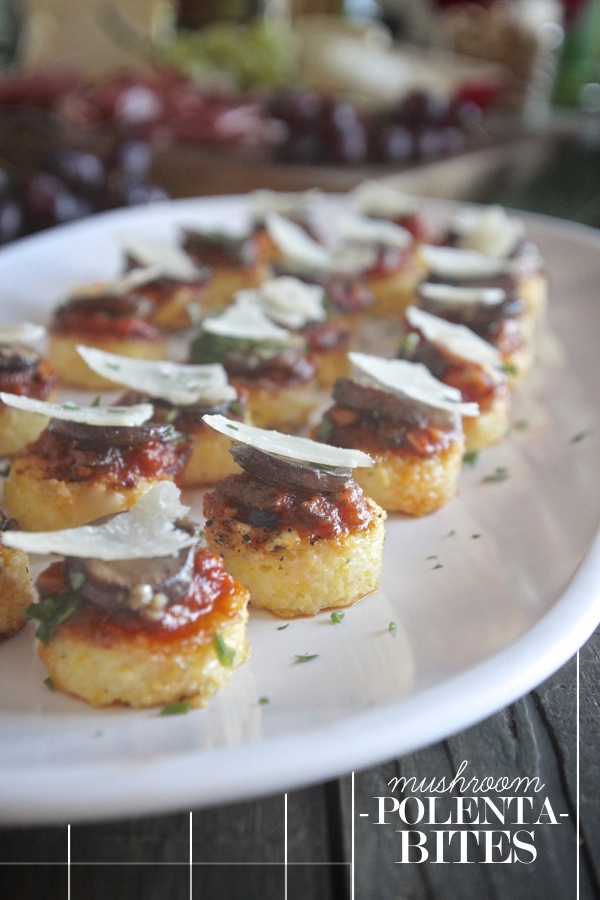 These can be made ahead of time for sure! If you're looking for a warm appetizer, I would recommend them! Plus they're portable and people don't have to eat them with a stick.
Thanksgiving wouldn't be thanksgiving without my mom's Baked Artichoke squares. The best part is that you can totally make these the night before & reheat. I'm currently working on an artichoke dip recipe that taste just like these squares…it's so good.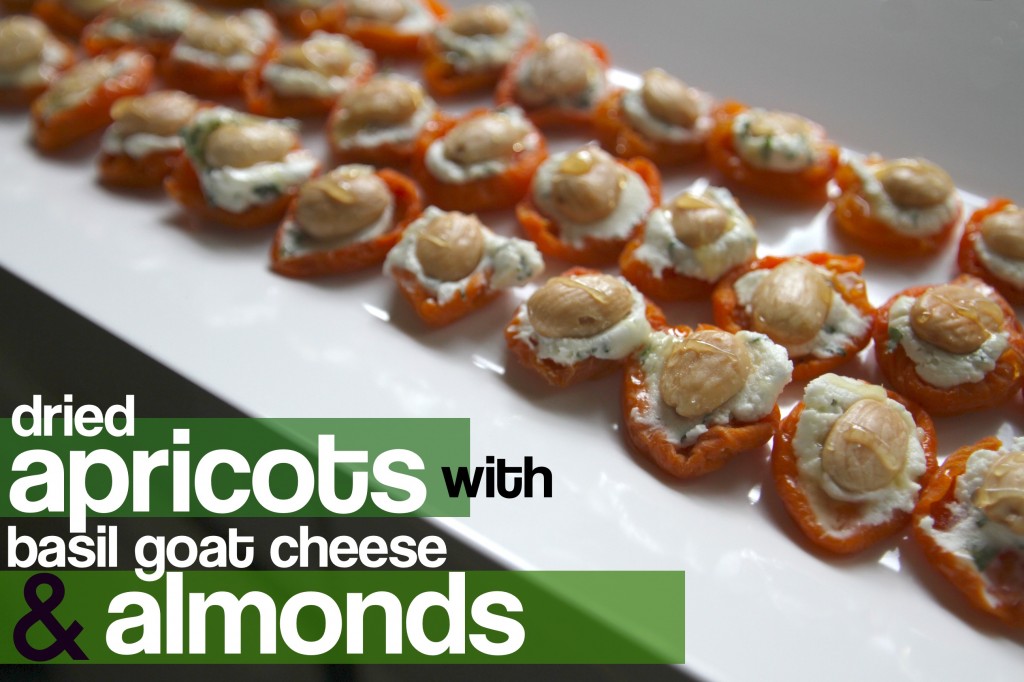 APRICOTS with BASIL GOAT CHEESE & ALMONDS

Don't they look pretty?! The colors will brighten up an appetizer assortment.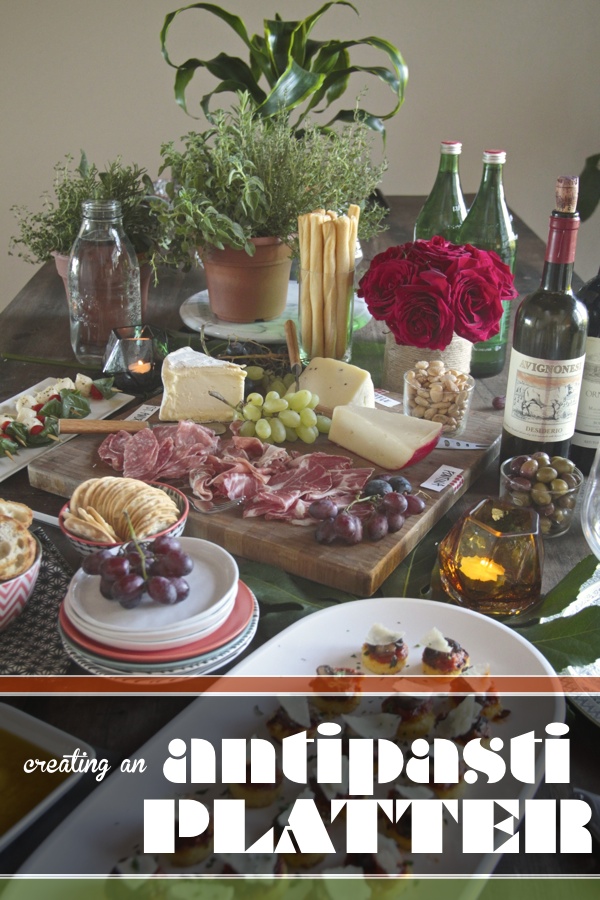 I wrote a post about Creating an Antipasti Platter if you need some help! Cheese plate! Flavored olive oil! It's all in there.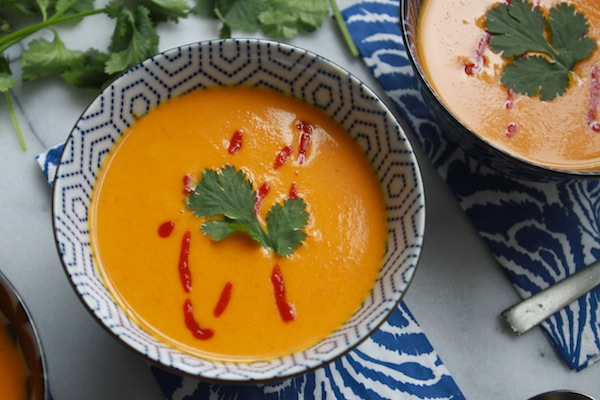 I was thinking that you could make these into soup shooters & pass them around as appetizers. YUM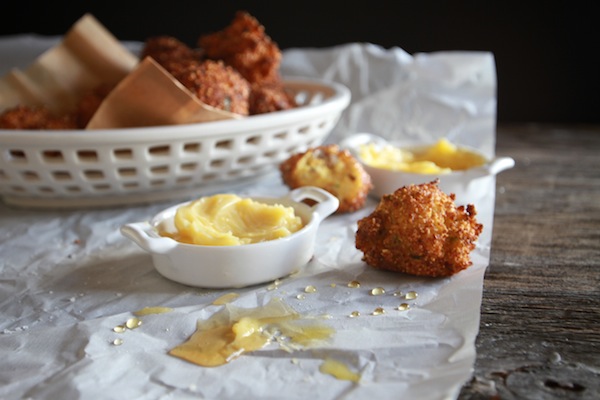 If I get my act together I'm gonna make these this Thanksgiving! Or maybe the day after.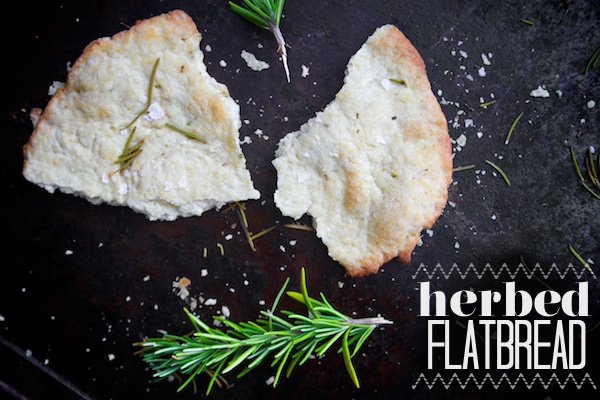 Serve fresh flatbread with a cheese plater and you're golden!
So simple yet BOLD. People will be touched at your effort…they don't have to know it's easy!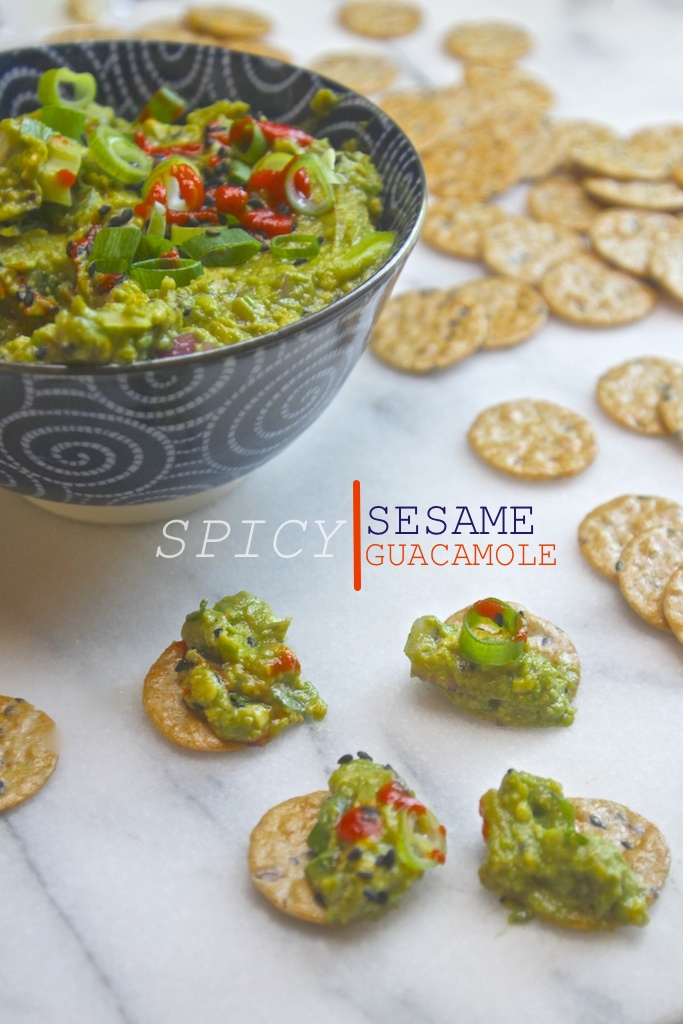 Let's add a little green to your appetizer plate with guac! This one is fun. If I had my act together, I would chop up some fresh ahi tuna and serve it with this guacamole and sesame crackers.
Who doesn't like a bowl of spiced nuts?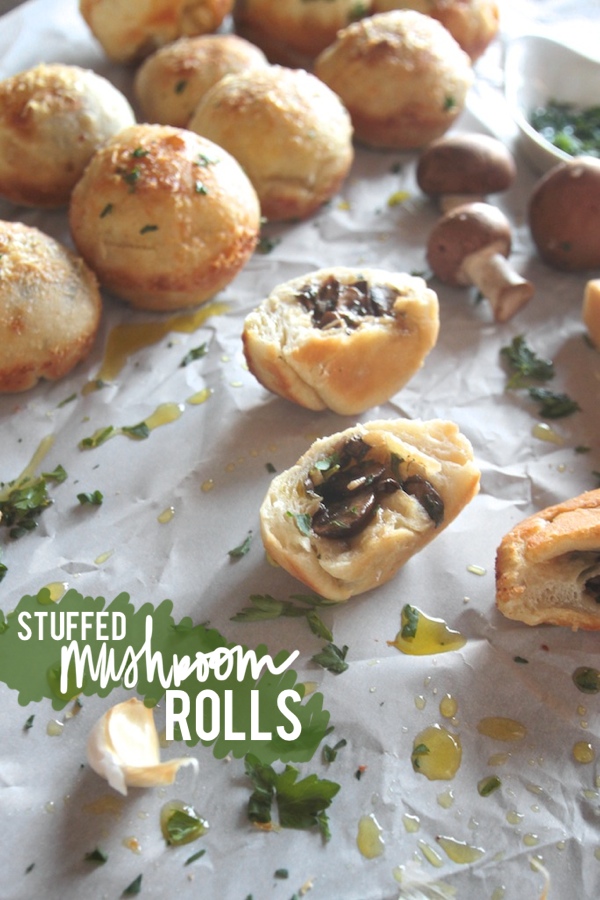 These might be better as sides…OR you could have a few rolls and some marinara to dip them into on your appetizer table. Either way, mushroom lovers will thank you endlessly.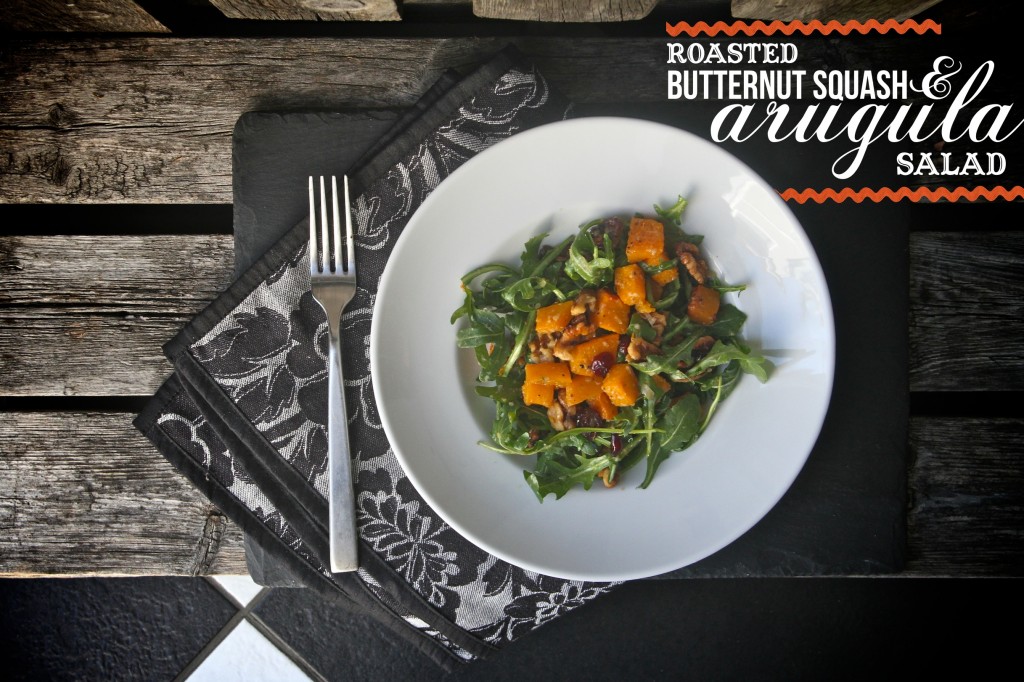 ROASTED BUTTERNUT SQUASH & ARUGULA SALAD 
If you're looking for an awesome/unique salad, this one is your winner!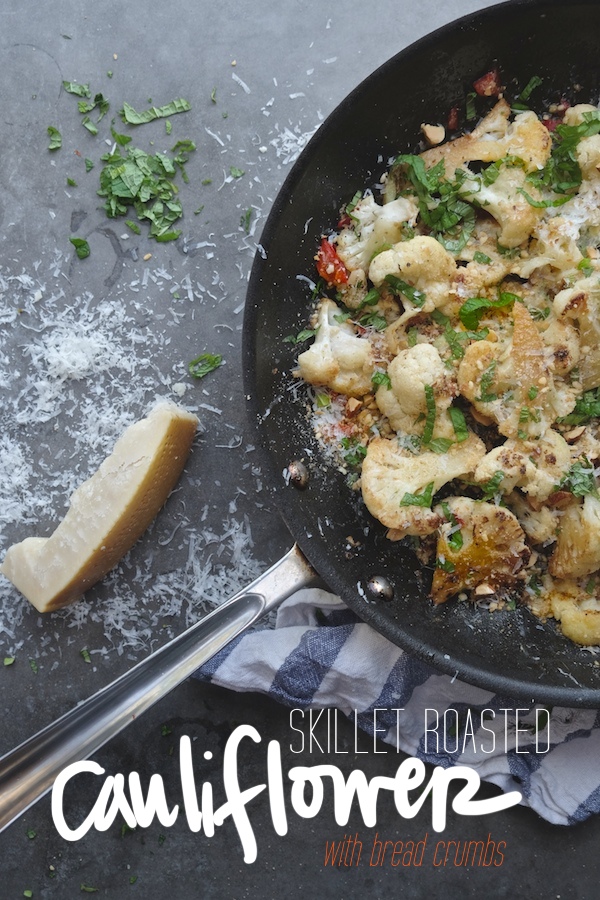 Skillet Roasted Cauliflower with Breadcrumbs
I miiiiiiiiight make this this year…. and if not, I am going to have it for dinner next week.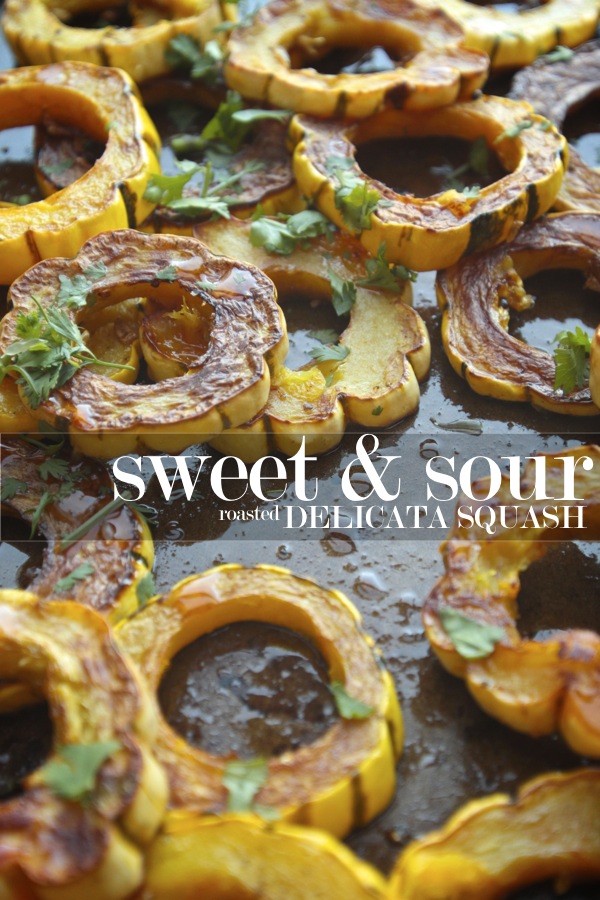 SWEET & SOUR ROASTED DELICATA SQUASH
One of my favorite recipes from last year. All the meat eaters are gonna be eating this vegetarian side dish. Vegans! Vegetarians! Get your fill on servings before they clean you OUT.
I mean…just DO IT.
ROASTED BRUSSELS SPROUTS & BUTTERNUT SQUASH
You're guests will love this combo! There are cranberries up in it too! This was a real hit with my readers!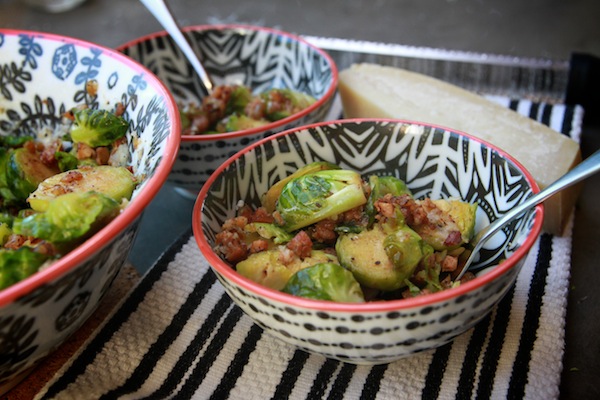 I would be so happy if a little gravy crossed paths with this dish!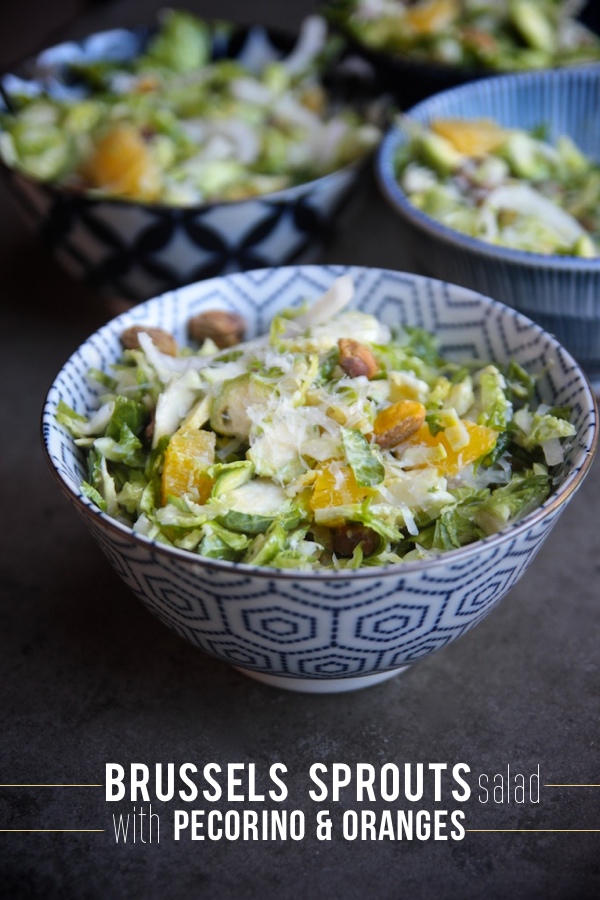 Brussels Sprouts Salad with Pecorino & Oranges 
A bold/flavor packed salad. So much crunch and flavor. The orange cleans the palate. It would be nice to serve this one before the big meal!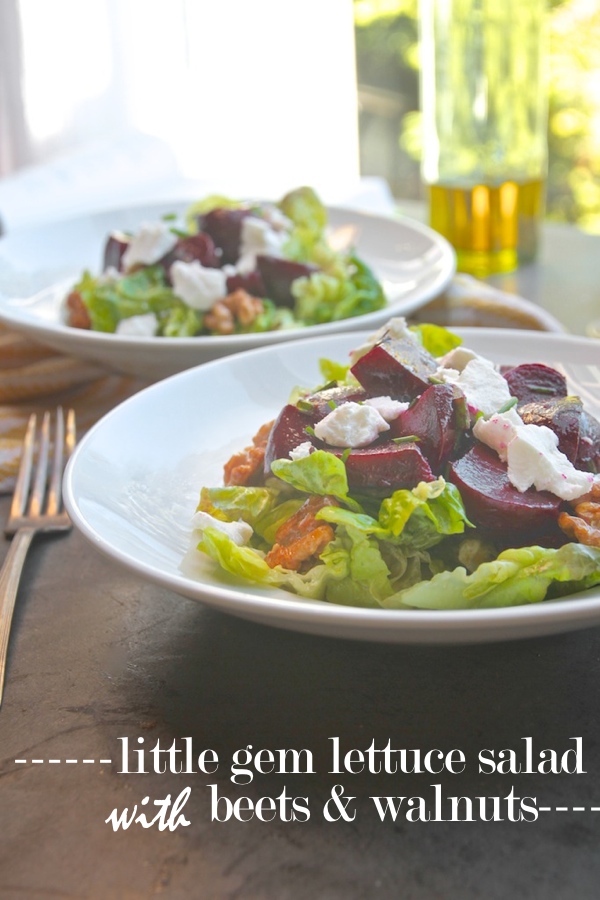 LITTLE GEM LETTUCE SALAD WITH BEETS & WALNUTS
An elegant salad that exploits beet season! I love how delicate gem lettuce is. So tender.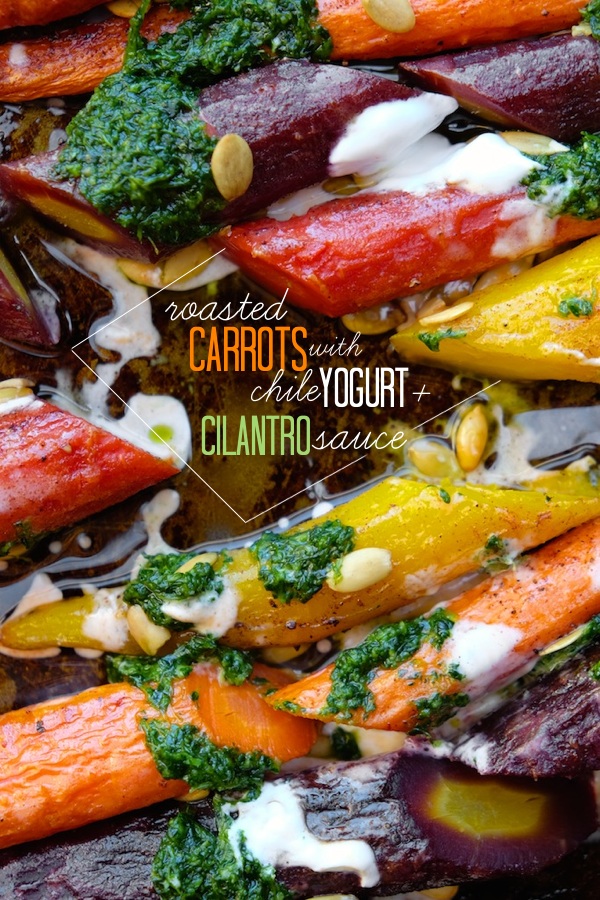 Roasted Carrots with Chile Yogurt + Cilantro Sauce
I'd be happy eating this for Thanksgiving…and nothing else. Well. Wait. Is there pie?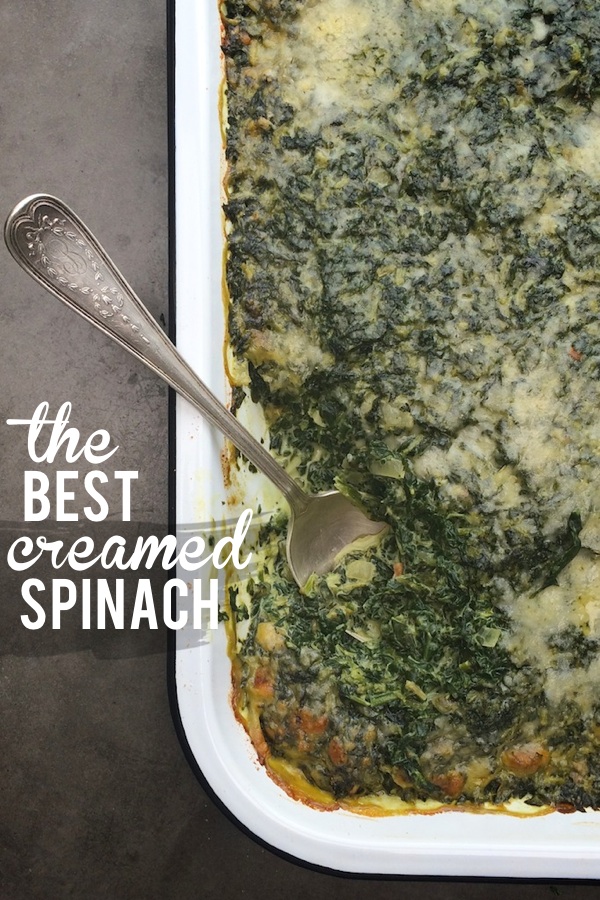 Da best. Da boss. It's really supreme. Do it.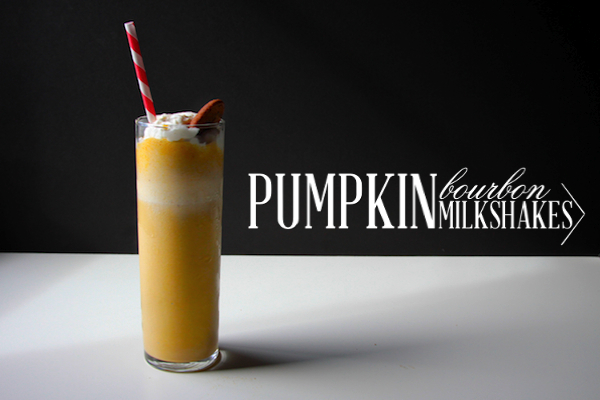 You could serve these milkshakes in addition to your dessert. Imagine them in mini glasses. Perfect!
It's clove season! Let's warm up the holidays with a nice clove/sugar rimmed cocktail.
Holiday parties should have signature cocktails, don't ya think?
Something for the kids if you take out the bourbon and something to make your old Aunt Bessie tolerable if you feel like adding bourbon.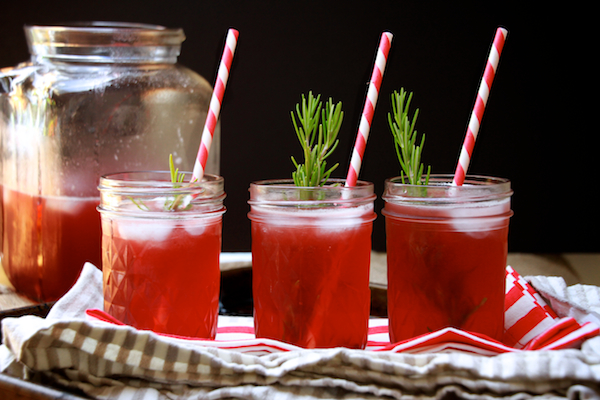 I can't think of a better cocktail to have with turkey!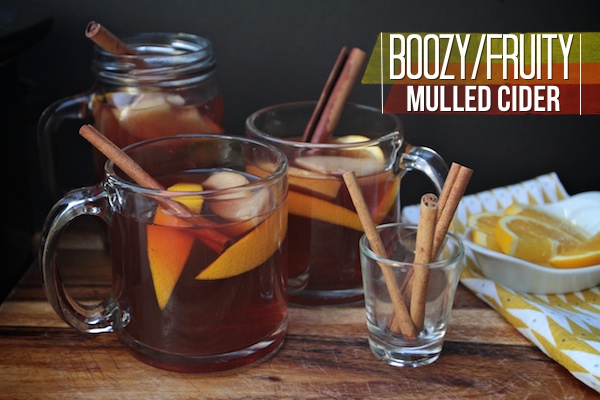 For the in between dessert & dinner time….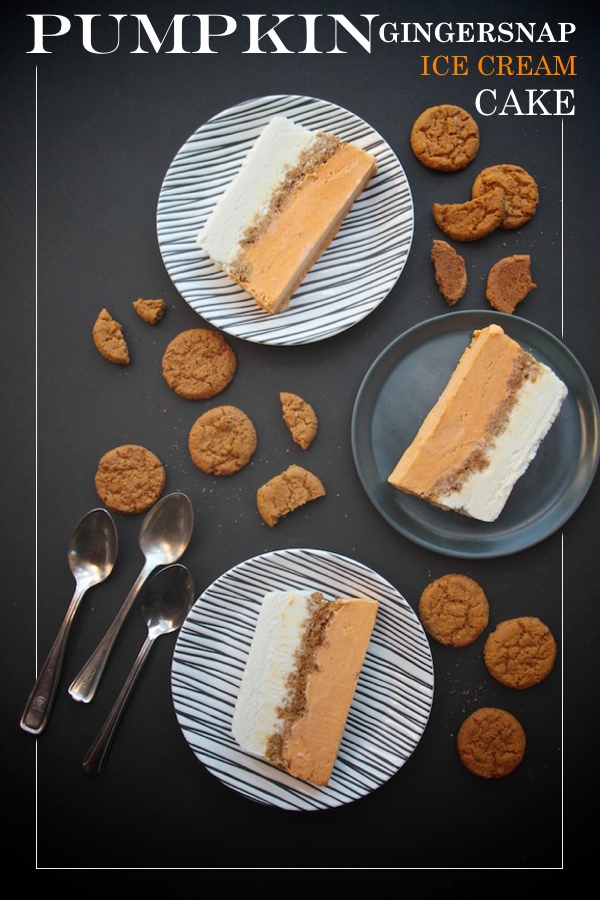 Pumpkin Gingersnap Ice Cream Cake 
This easy to make dessert is such a savior! It's easy to slice (unlike pie!) and it requires no time to make. You just need a few hours in your freezer and you're good to go.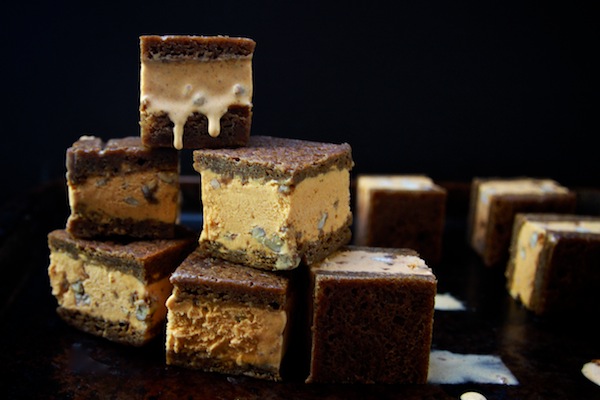 They're small…which means that people who are STUFFED will be like "Oh, I'll just take one!"
Then their ONE turns into 4. WATCH OUT.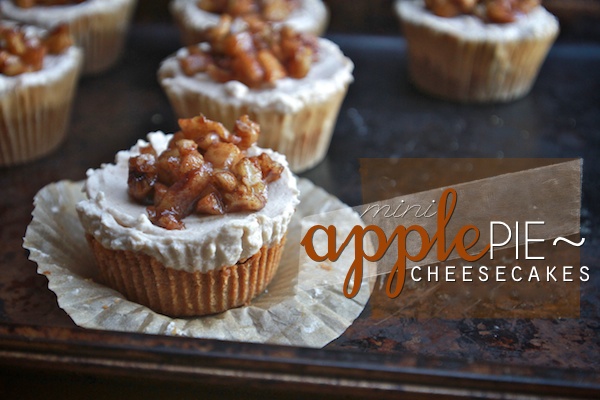 Thanksgiving doesn't have to always been about pie! You can make cheesecakes!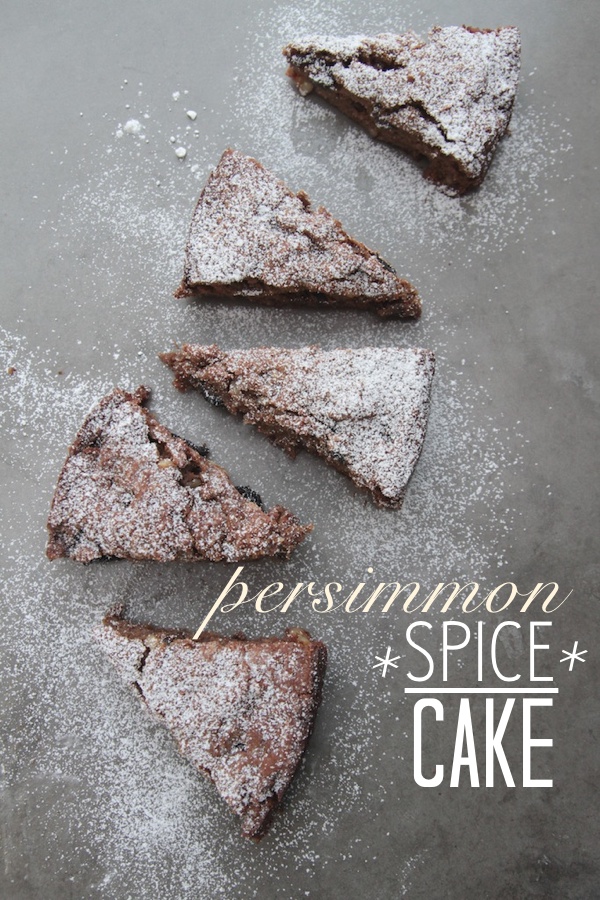 It's a snacking cake….for people who are over the whole pie thing….or people who can't wait for breakfast the day after Thanksgiving.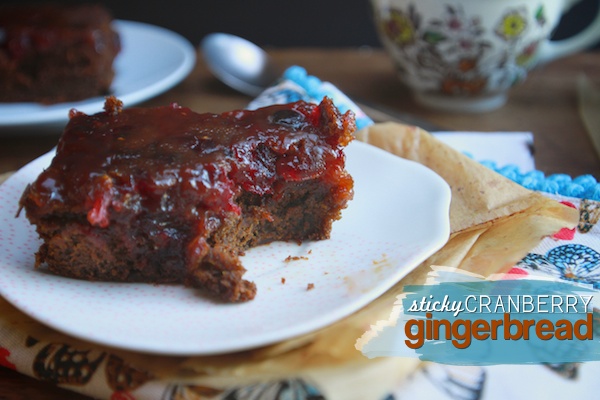 Get people excite for December with this Sticky Cranberry Gingerbread. I think I ate half of this cake when I made it.
GOOD SIGN.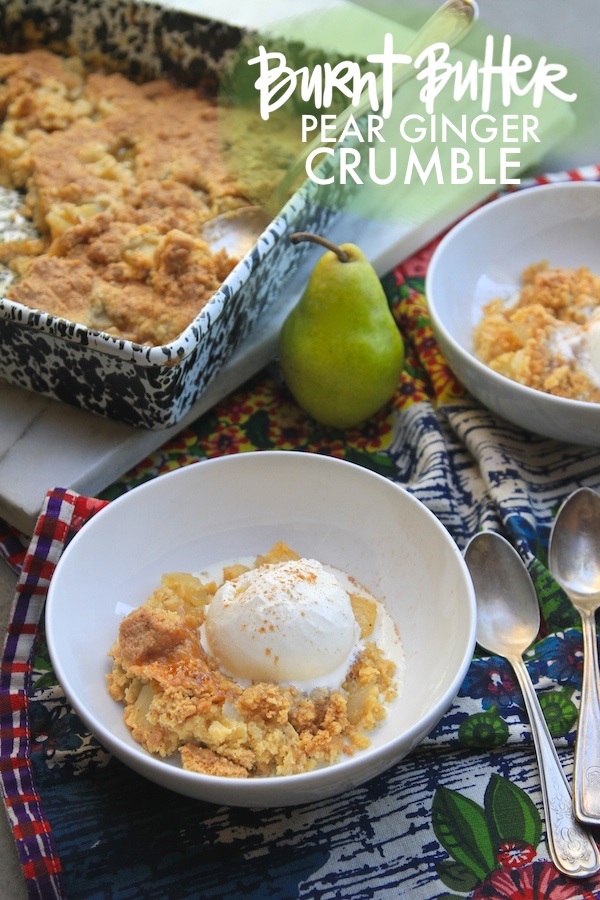 Burnt Butter Ginger Pear Crumble
Oh gosh. Now that I am looking at this, maybe I should make a crumble for thanksgiving??!!
Maybe I should make it and we'll have it for breakfast.
Imagine scoops in little glasses…served with a dollop of whipped cream & some pralines. OMG.

PUMPKIN CAKE WITH BROWN BUTTER ICING 
You could easily turn this recipe into cupcakes. Your guests will LOVE the brown butter icing & moist cake.

You just gotta. This one has a gingersnap crust! It's light/ fluffy and you don't have to bake the final pie.
If you're one of those hosts or guests who likes to give loaves as presents, MAKE THIS BREAD.