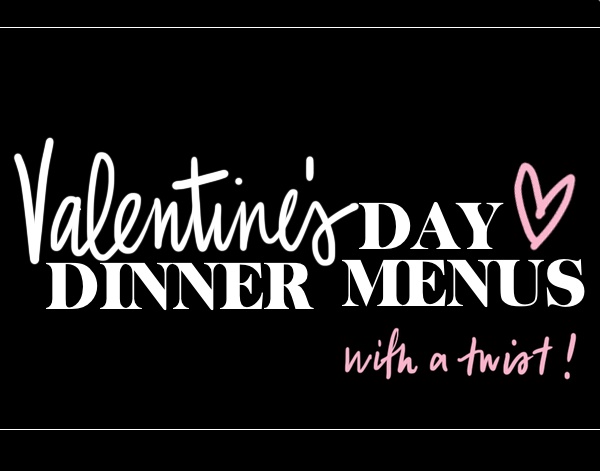 While everyone is giving you templates for Valentine's Day Cards ( Oh gosh how I love them!), I'm here to give you templates for Valentine's Meals you can cook at home. Valentine's Day is on a Saturday and that means you can take the time and put love into the food you make. You can save a ton of money and not have to worry about parking. There also isn't a restaurant pushing you out so they can get the next group of lovers/diners in. Take your time…light a candle…make things romantic and watch a movie while you're at it.
I'm pairing food with movies. It gets weird. Just go with it.
Romantic Italian Night watching Moonstruck:
When your significant other is in a trance from that garlic bread…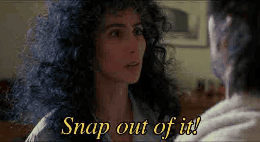 Side note- I saw this movie with my dad when I was little. I probably wasn't the right age to be seeing this movie (in the theater let alone!) but I remembering leaving with such a major crush on Nicholas Cage afterwards- wooden hand and all. That face slap is everything.
 Or you could watch Goodfellas…I know that would make my husband happy:
There's a love story somewhere in this movie….I swear?

Fun fact: The movie's line "As far back as I could remember I've always wanted to be a gangster." was voted as the #20 of "The 100 Greatest Movie Lines" by Premiere in 2007.
Let's watch a classic like- Citizen Kane night!
Reaction to the first sip of those milkshakes: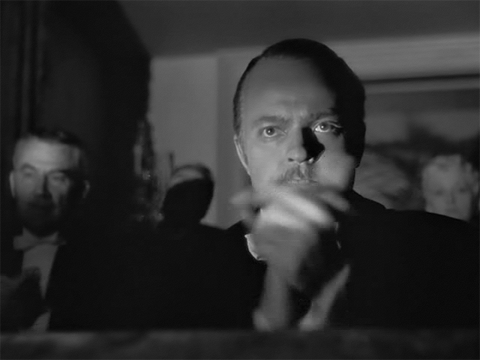 Fun fact: The film's opening – just the title, no star names – was almost unprecedented in 1941. It is now the industry norm for Hollywood blockbusters today.
If you quote Nacho Libre one more time, I swear I'll…..night:
Sorry I ate all the guac!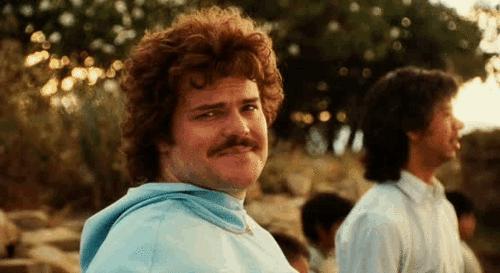 Side note: I love Tenacious D.
Why YES I will totally watch Stepbrothers AGAIN, night:
Oh, you like animated gifs too?  Did we just become best friends?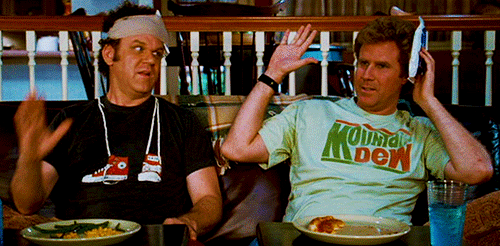 Side note- I quote from this movie A LOT. I cannot hear people say Catalina without saying Catalina Wine Mixer in my head.
We're drinking beers and watching Zach & Miri Make a Porno, night:
I can't believe the word porno is now on my website.
It's a really sweet movie and also HILARIOUS. Not my parent's kinda humor though 😉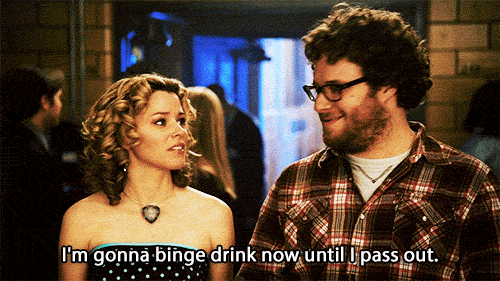 Side note- I like watching this movie when it's cold outside because they're in the snow in this movie. It doesn't feel right watching this in the summer, you know? Movies are weird like that.
We're watching ALL the episodes of Louie & eating pizza night:
When you have a bite of that bacon and pea pizza…..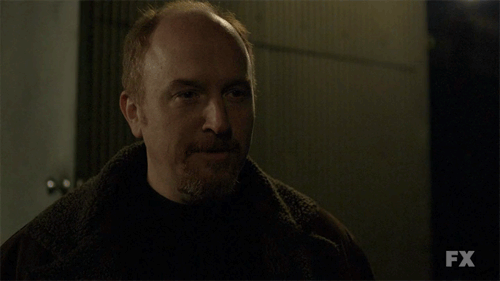 Sidenote: I will never forget that scene where he overflows the bathtub. Epic.
How many Quentin Tarantino kung fu movies can we watch in one night?, night:
You guys…it took me awhile to find a Kill Bill animated gif that wasn't gory.
You're welcome.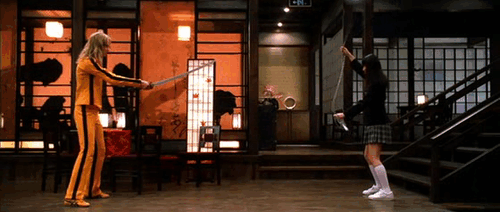 Sidenote: I'm probably the only person on the planet who didn't like any of the Kill Bill movies.
Let's pretend we're Willy Wonka and eat all the sweets, night:
When you bring out a batch of the chocolate chunk blondies with ice cream….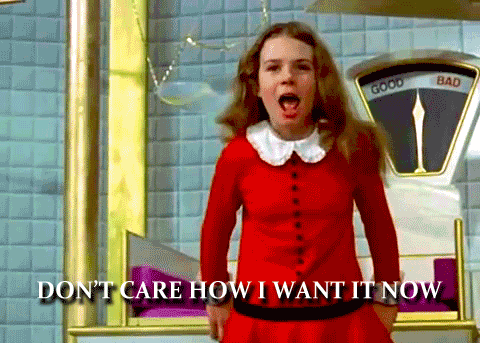 Sidenote: I want an oompa loompa now, Daddy.
Fun fact: One of the ten actors who played the Oompa Loompas was female.
Remember that scene in Uncle Buck with that big pancake? Breakfast for dinner night!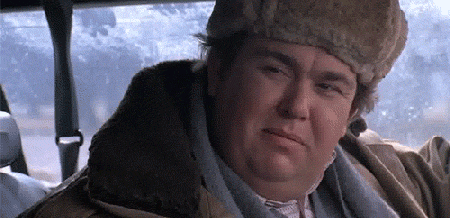 "You should see the toast. I couldn't even get it through the door."