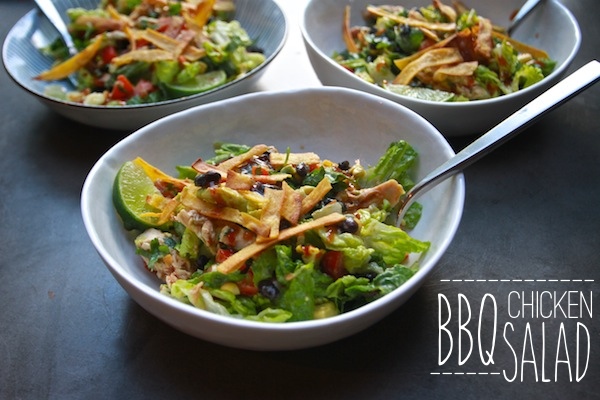 Trader Joe's has a really good BBQ Chicken Salad that I was obsessed with UNTIL I read the back of the container and saw how many grams of fat were in it. GAH-REAT.  And that was for HALF the salad. There was a good week where I had that salad almost every single day at work. I couldn't stop myself.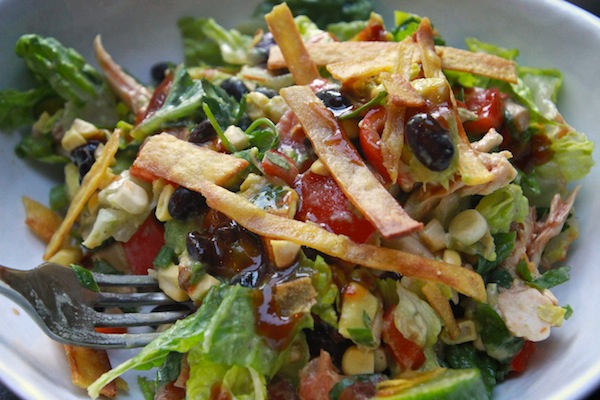 I've been wanting to make my own/healthier version of this salad for some time now and here it is! Instead of the heavy mayo based Ranch dressing, I used creamy Greek yogurt and mixed it with fresh lime juice and Sweet & Spicy Tabasco Sauce.  It adds a tangy sweet kick to the salad. If you have trouble finding that particular flavor, you could always add in a little bit of honey and regular Tabasco to mimic the flavor.  I also took away the shredded cheese because there's so many flavors going on there that it's seemed unnecessary!  I did add some avocado in it's place though...oh and lots of cilantro!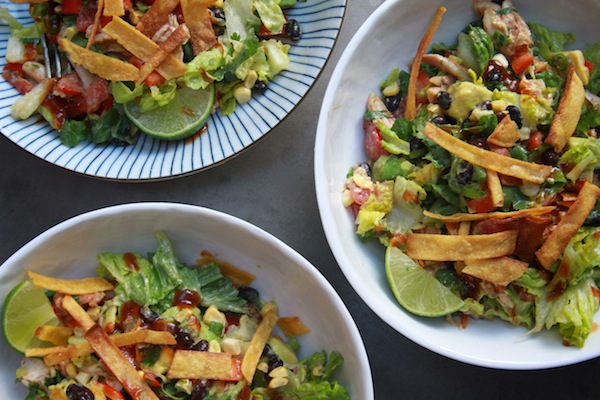 It's the perfect weeknight salad! And if you're thinking of packing it up for work throughout the week, just make a bigger batch of dressing and take it with you. Dress as you need it! Also, be sure to add the tortilla strips (or chips!) at the last minute. No one likes a soggy bite of tortilla in their salad. NO ONE.